Let's be honest:
It's a little difficult to shop for clothing these days.
Malls are closed in most parts of the country, and even if they're open, many people don't want to go into stores for fear of getting sick.
That's okay — there are other options. There are dozens of online stores that sell fashionable clothing for all kinds of budgets. No matter what your taste or style, you can stock up on new duds from the comfort of your own home. They'll ship right to your door, so you don't have to go out!
Ready to start shopping?
Here are the top seven online stores where you can get a fashionable wardrobe.
1. Urban Outfitters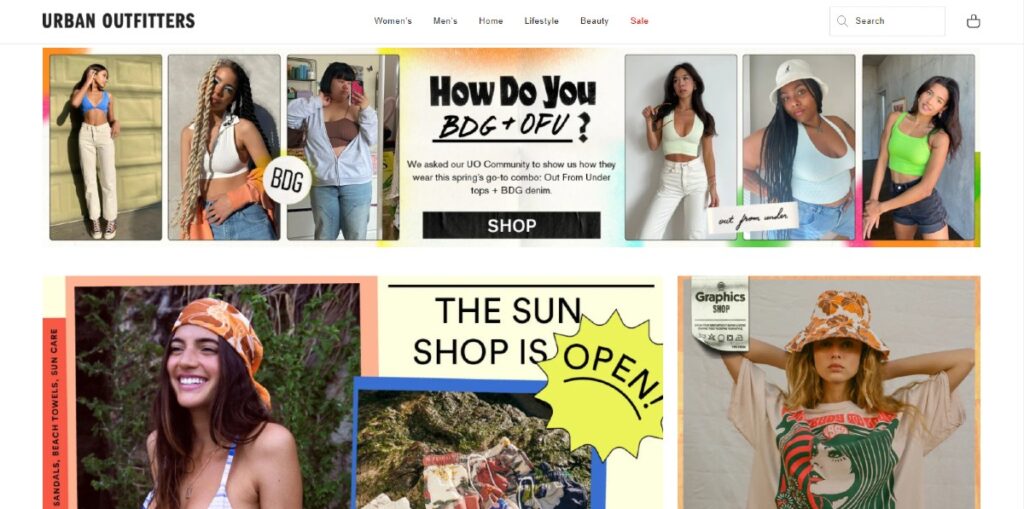 Urban Outfitters is a trendy yet affordable retailer that maintains brick-and-mortar locations all across the country. They sell everything from home decor, but their specialty is clothing and accessories.
Whatever your age, gender, or style, you're sure to find some items that fit your wardrobe. They're known for their hip, eclectic styles, but they also carry some more traditional fits.
And because the Urban Outfitters online store is so user-friendly, it's easy to browse by size, color, and price. You're going to absolutely love their selection.
2. Anthropologie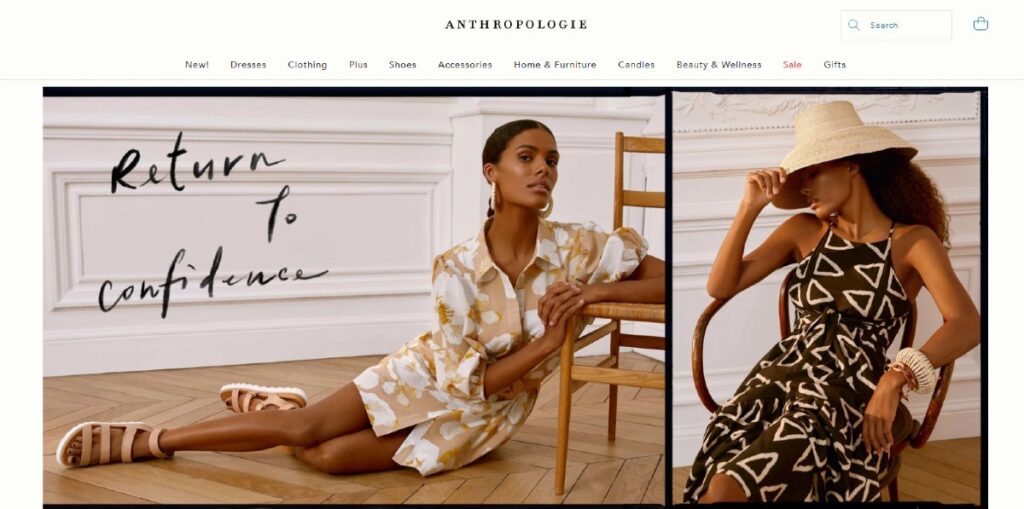 Anthropologie is known for their selection of furniture and home decor, but they've recently started carrying clothing and fashion accessories. From dresses and jumpers to jeans, jackets, and activewear, this store has it all.
Unfortunately, Anthropologie's prices do run a little high, with some items in the mid-three-digits. But they have a fantastic sale section both in their stores and online, so you should be able to find something even if you're on a strict budget.
3. Free People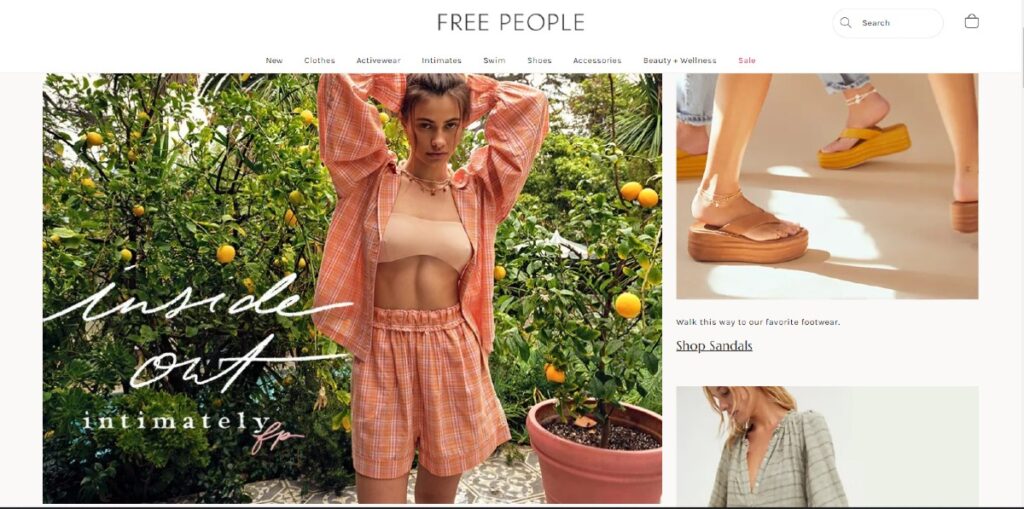 Free People is a UK-based store that's popular with the hip crowd, offering many bohemian-inspired designs. Carrying clothing for both men and women, it's an affordable store where you can find clothing for any occasion.
Whether you need a job interview outfit, something to wear on a date, or just some regular-old lounging clothes, you'll find something you enjoy here.
Oh, and make sure to check out the sale section on their website. Sometimes, you can find items running as low as a few dollars!
4. Nasty Gal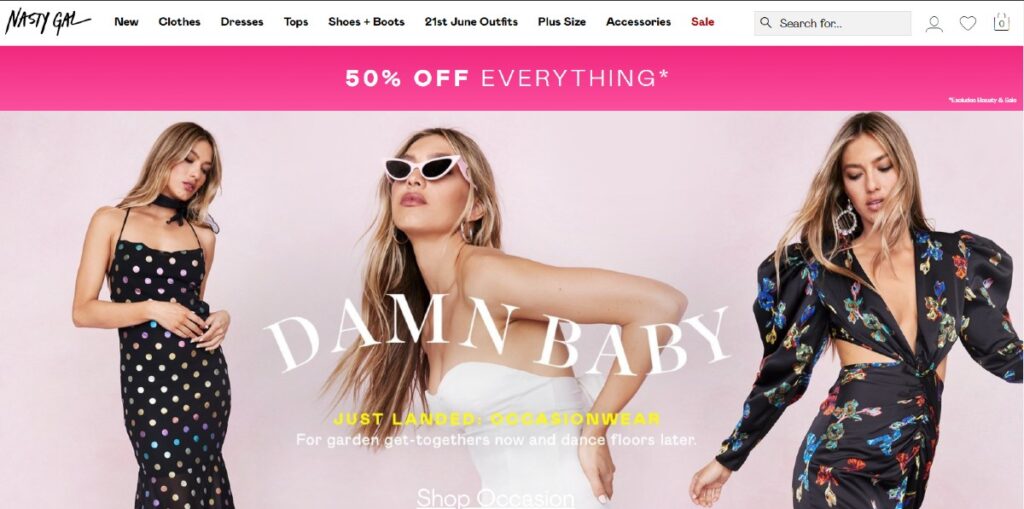 This store started as the eBay account of founder Sophia Amoruso, who was initially flipping vintage items she found at second stores. And while it's now a full-fledged retail operation that sells new items, it still has a vintage feel.
Nasty Gal currently only sells women's clothing, but they carry both formalwear and casual items. They're very affordable too, and they have a great return policy, which is awesome if you want to "try before you buy" when shopping online.
5. ASOS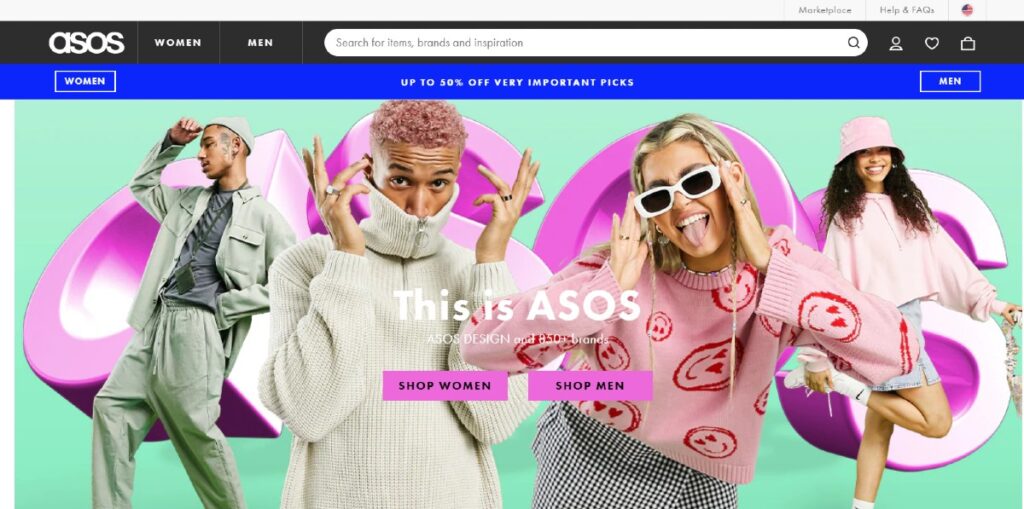 ASOS is similar in style to Nasty Gal and Urban Outfitters, but their prices are significantly lower. Even before the sale prices kick in (which, their sales are fantastic), most items are under $50.
They have male and female fashion wears. So, whether you're a guy or a girl, you can find plenty of casual and formal clothing through this retailer.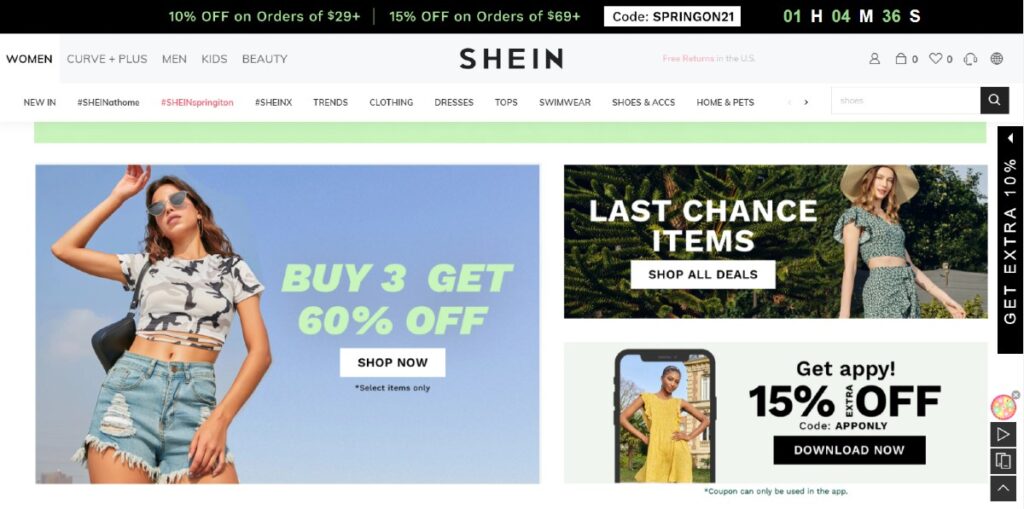 Shein is an all-online store (as in, there are no physical locations at all). They sell clothing, shoes, and accessories for women, men, and children.
There are a few reasons why people love this e-commerce store.
First of all, it's very affordable, with prices as low as a few dollars. It's a great place to buy clothes if you need (or even just want) some new outfits but don't have much cash.
But they also offer free returns. So, if you buy something you don't like and want to exchange it, you can send it back and they'll cover the cost of shipping. There aren't too many places offering deals like that these days, which is why Shein is likely to stick around for a while!
7. Reformation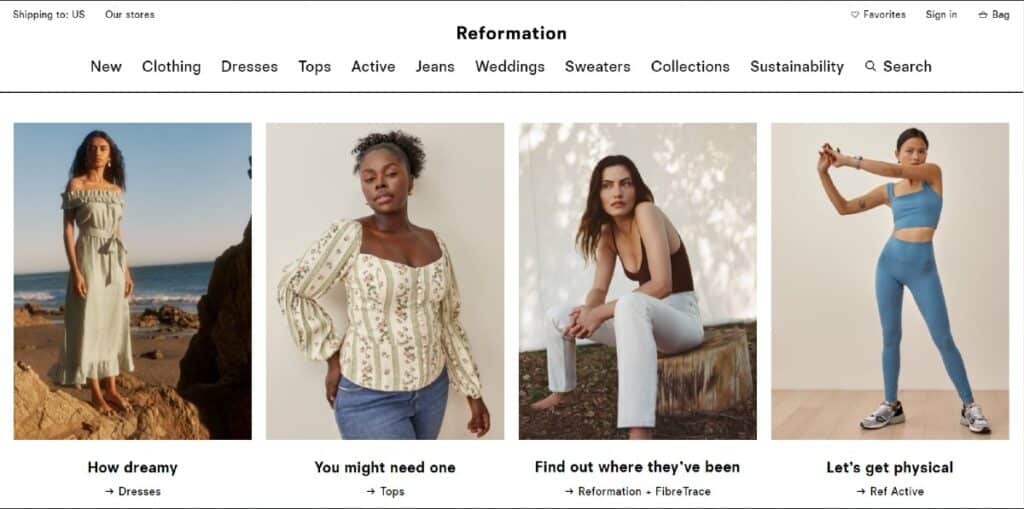 Prefer to buy from companies with a strong ethical stance? If that's the case, Reformation might be the online store for you.
Three-quarters of their products are made from plant-based or recycled materials. When you shop here, you'll not only look good, but you'll feel good about where your money is going!
Oh, and they're not too expensive, either. Despite the fact that they put more effort into sourcing their clothing, they manage to keep prices down. It's not quite as cheap as Shein or ASOS, but you can get most items for less than $100.
Conclusion
Life is a little different than it used to be, but you can still look good. Open a new tab, browse to one of the online stores discussed here, and start shopping.
You could have a closetful of new clothes by the end of the week!