Founded in 1996, and also known as one of the fastest-growing retailers. Lulus is one of the most popular stores which makes clothes tailored to the taste of young women. Edgy, Bohemian, Classic, Punk, you can find pretty much any aesthetic on their website, and there's a niche for everyone.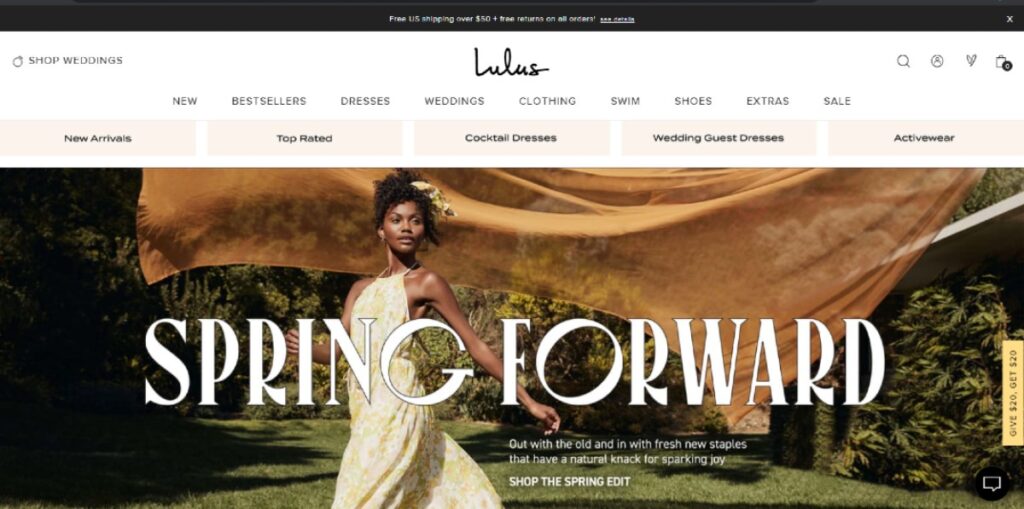 What's more, is that they're also super affordable! Even without the sales, they keep having, they're known for their low prices which makes them, even more, loved among women everywhere! And it is especially this love for Lulus that compelled us to look for stores and websites that cater to similar tastes, because as we all know, the more the merrier!
So, poking around different stores and their aesthetics and prices,
We've compiled a list of 8 stores that can easily be seen as worthy alternatives to Lulus
#1. Boohoo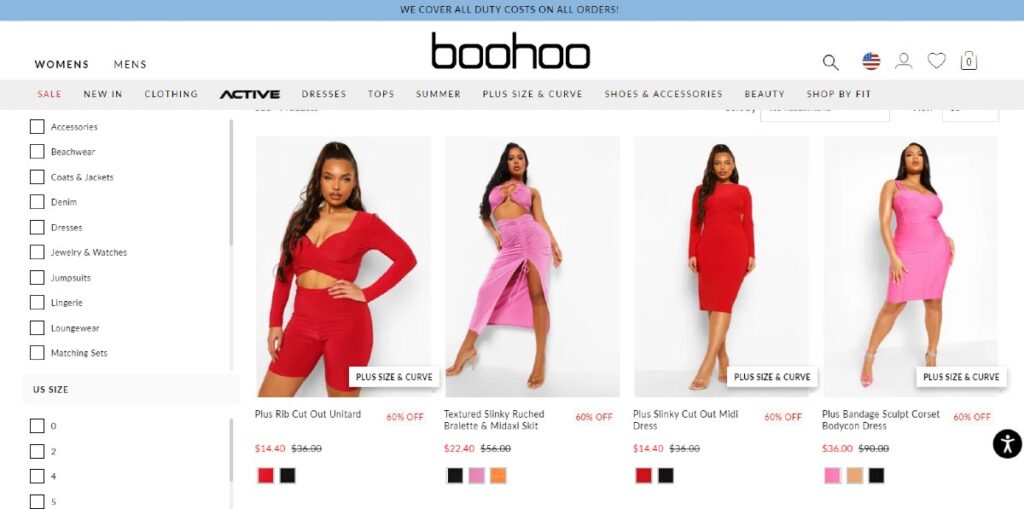 Constant sales and an ever-changing wardrobe selection make this boutique one of Lulus biggest competitors. They even have collections that are dedicated entirely to both petite and plus size women, which makes shopping for different body types even easier.
Even with their low, low prices, Boohoo still finds ways to make them even lower. They offer student discounts and crazy promotions that slash up to 50 or even 70%. You can also return Boohoo items for a refund within 30 days, for any reason at all.
---
#2. Nasty Gal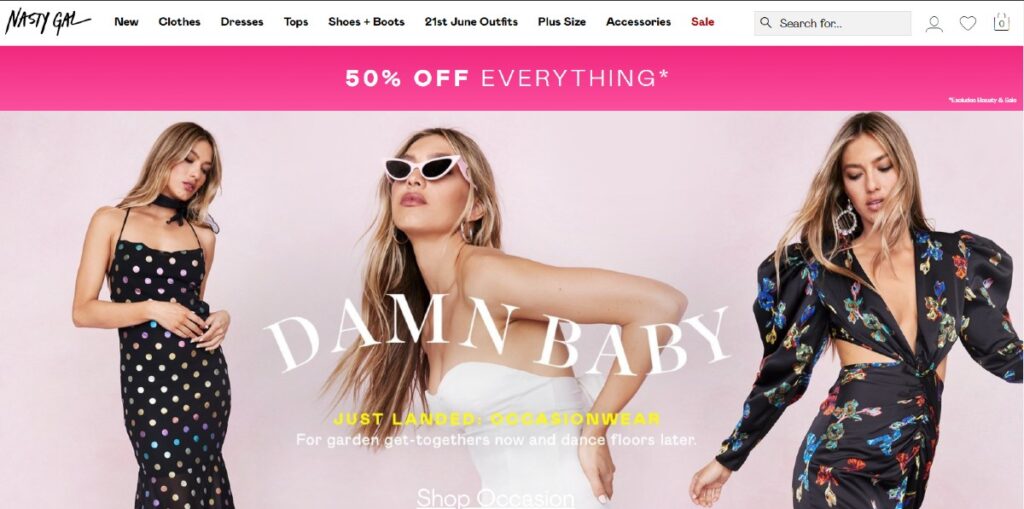 Can you really doubt an online boutique that has one of the world's hottest models as their brand ambassador? Emily Ratjakowski loves Nasty Gal, and so do we! Their fashions range from boho-chic to fiercely gothic, so there's definitely something for everyone.
Nasty Gal offers incredible deals (they're 50% off as of writing) and huge discounts for students. They also have a $5.99 shipping promotion and a pretty lenient 28-day return policy.
---
#3. Bebe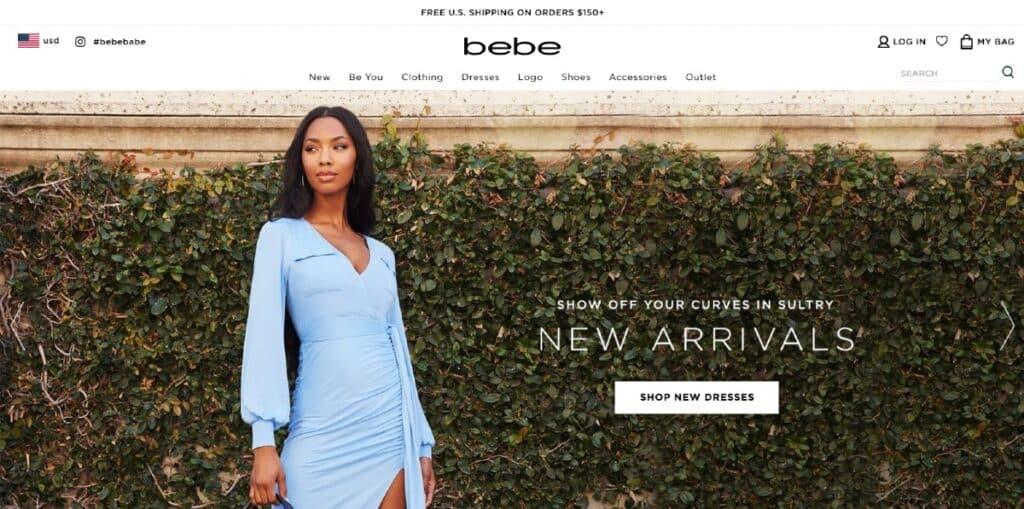 Bebe joins our list of stores like Lulus as a fast-fashion brand that curates sexy on-trend pieces, but also effortless casual wear. Lulus' brand selection feels like a boohoo brand,
So, fashion girls revamping their wardrobe will find fresh pieces for everything from cocktail hour to work and even their wedding.
---
#4. ASOS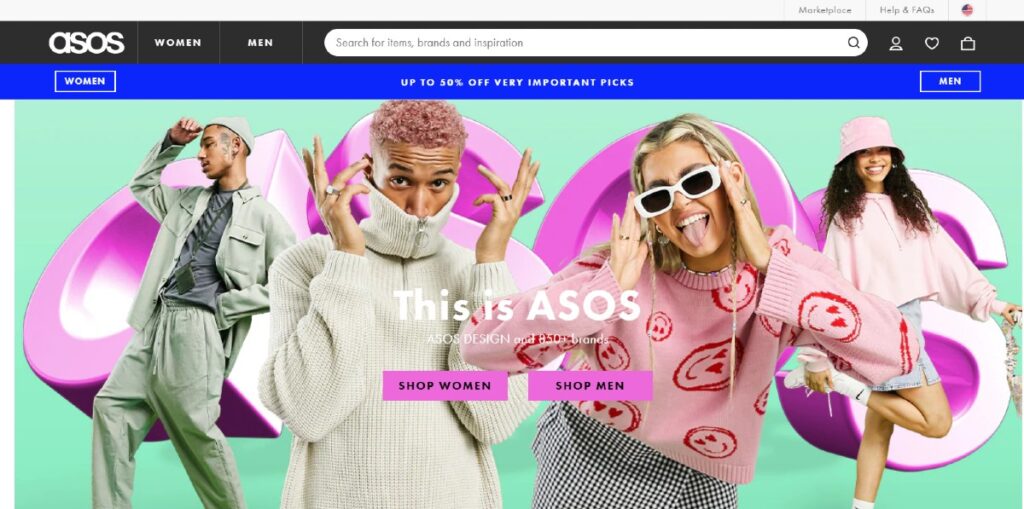 ASOS is an international online retailer that boasts an insane selection of tops, coats, jeans, and everything in between. They stock literally hundreds of different brands, so there's no doubt that you'll find affordable pieces you love.
Other things to love about ASOS? Their customer service has gotten great reviews, and returns are easy peasy. Plus, in addition to already-low prices, ASOS is always on sale. In fact, if you hurry, you can take advantage of their amazing discounts.
---
#5. Urban Outfitters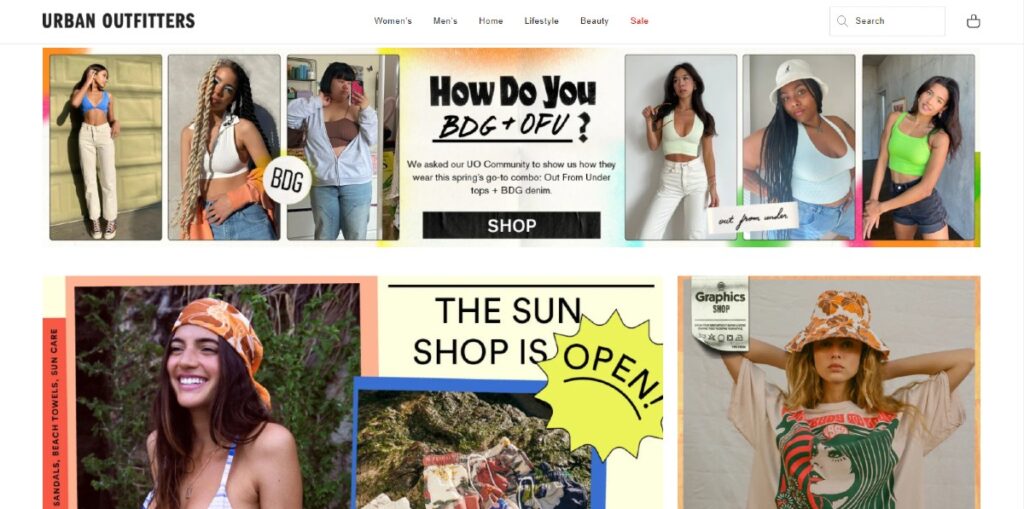 Urban Outfitters makes our list of stores like lulus as a brand that carries fun, edgy, and youthful styles. Urban Outfitters nails "cool-girl" hipster fashion and any number of their pieces can pair with Nasty Gal's for a unique look. 
The cool thing about Urban Outfitters is that it's really good at everything. Its boohoo clothing is on-trend and affordable, but they also curate vintage pieces, have fun jewelry and even home improvements.
---
#6. Showpo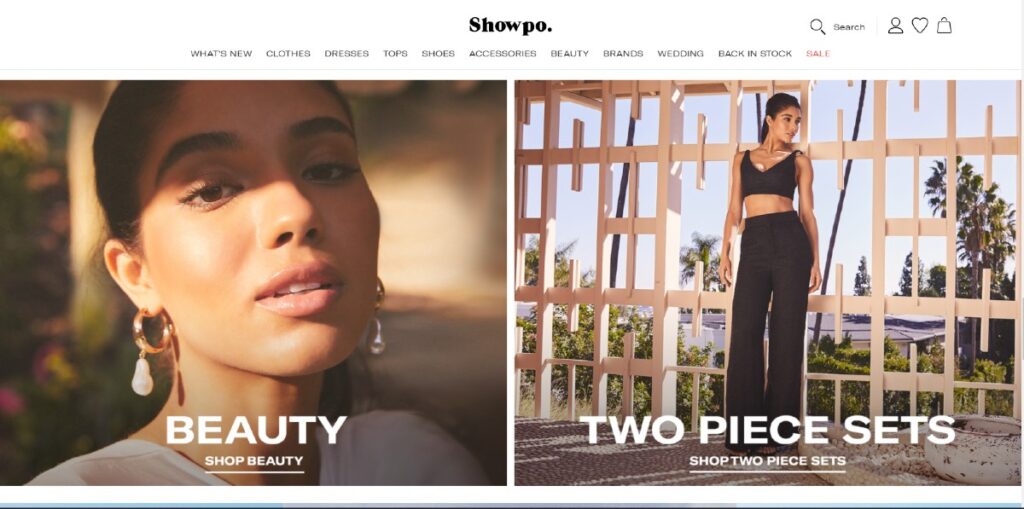 You can get literally everything from jumpsuits to even wedding dresses on Showpo! In addition to having a ridiculous range of styles for you to choose from, Showpo is a proudly Australian-based brand whose main goal is to provide affordable and trendy outfits to women.
Even better, Showpo is one of the few stores that allow you to exchange an item just because you weren't feeling it. They also have same-day and next-day shipping for super cheap, putting the FAST in fast fashion.
---
#7. Missguided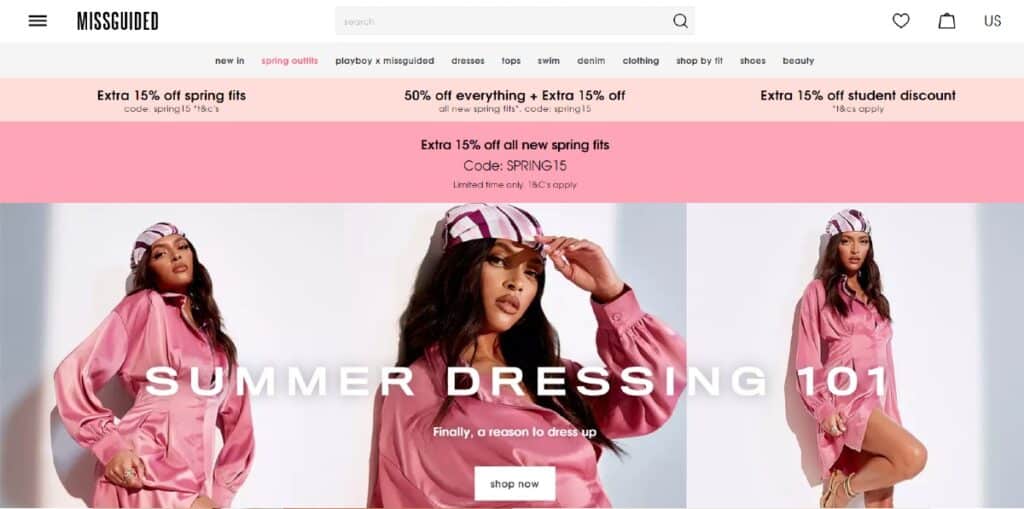 Missguided is perfect for women with sassier, edgier, and darker styles! This company is unapologetically bold and fierce, and you'll find awesome styles in every size. Although they target ladies who want to stand out, they also have more "toned-down" pieces for those who want to blend in.
Missguided doesn't have Afterpay, but it does have a similar "pay later" option via Klarna. And like the other stores on this list, they also have huge sales that see 50% (or more) getting slashed off on the regular.
---
#8. Mango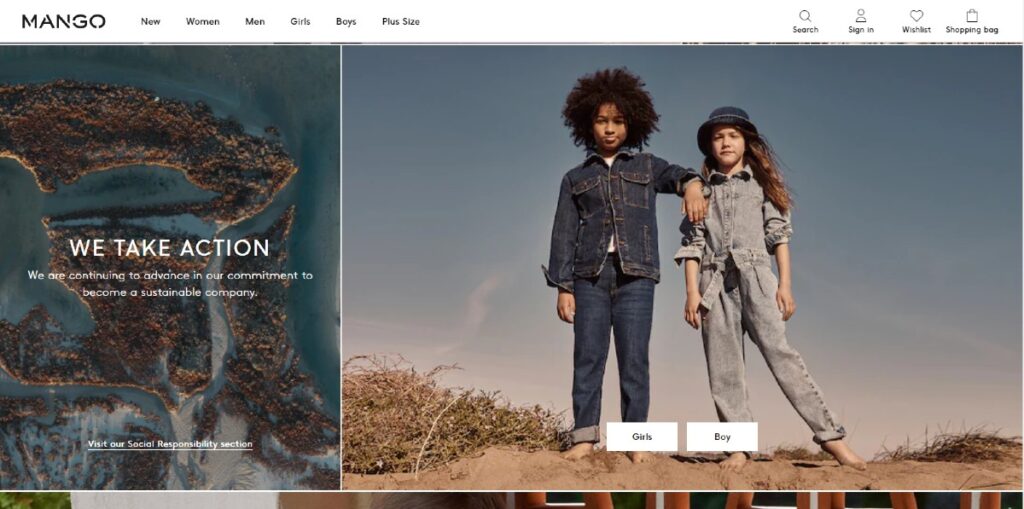 If fashion is a hobby or even your obsession, then you need to know about Mango. Mango joins our list of stores like Lulus as a Spanish retailer that really nails everything about refined-feminine fashion. Like Lulus, it doesn't hold back on vibrant colors and fun silhouettes and it's also quite affordable.
Mango carries everything from clothing, to accessories, to fine jewelry. So, it's highly likely you'll find any number of silk dresses, clutch handbag, signet rings, or ear cuff to add to your fashion arsenal. Majority of Mango's pieces cost between $30-$80 per item so even a modest budget goes a long way toward revamping your wardrobe. 
---