Looking to revamp your home decor? Look no further than these 10 fabulous home stores that are sure to give Bed Bath and Beyond a run for their money. From trendy textiles to unique furniture pieces and everything in between, these stores have it all.
Bed Bath and Beyond has long been a go-to destination for home essentials, decor, and beyond. But if you're looking to expand your options and find similar stores with great deals and a vast selection of products, these 10 stores like Bed Bath and Beyond are worth exploring.
Whether you're shopping for kitchen gadgets, bedding, or bathroom accessories, these stores offer a range of high-quality and affordable items to spruce up your home.
10 Bed Bath and Beyond Alternatives to Explore
From big-box retailers to niche online marketplaces, this list has something for every type of shopper. Let's dive in and explore some Bed Bath and Beyond alternatives.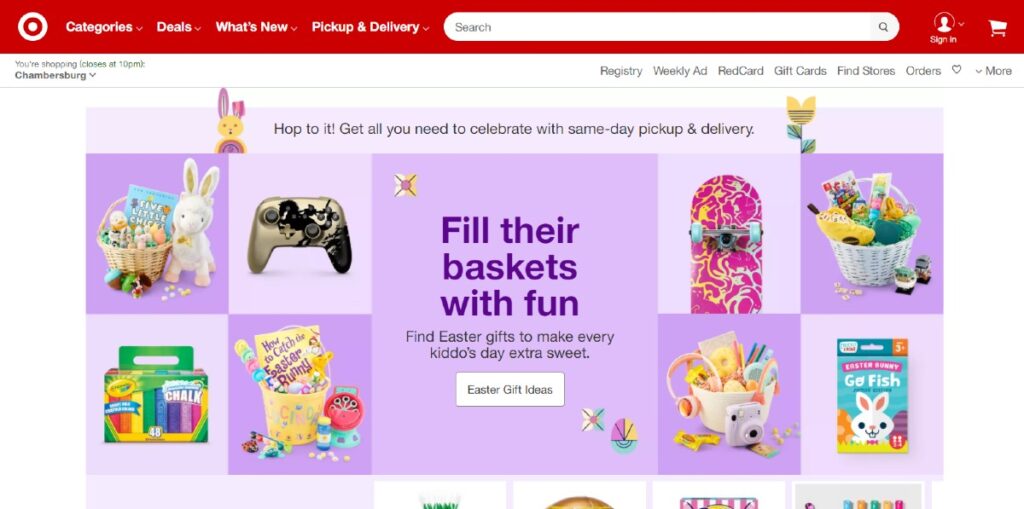 At Target.com, home decor enthusiasts are in for a treat. The website offers stylish and affordable home furnishings, accessories, and decor items to transform your living space. From trendy furniture pieces to eye-catching wall art, Target.com provides an extensive range of options for every design preference and budget.
What sets Target apart is its commitment to design, featuring exclusive collections from notable designers and brands. You can explore the latest interior trends, and find everyday essentials to make your home both beautiful and functional. With easy online browsing and convenient delivery options, Target.com makes elevating your home decor a seamless and enjoyable experience.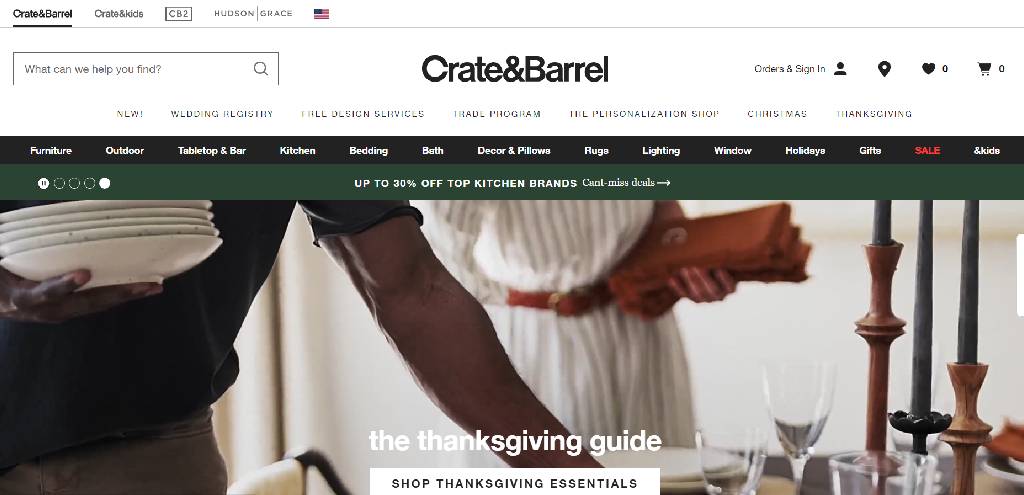 Crate and Barrel is a popular home decor store that offers a wide variety of modern and contemporary furniture, decor and kitchenware. Their products are designed with a minimalist approach, making them perfect for individuals with sophisticated taste. The store's focus is on timeless pieces that blend seamlessly with any decor style.
You'll find a range of stylish furniture, bedding sets, serveware, glassware, and more. Whether you're looking for small touches to add to your space or revamping an entire room, Crate and Barrel's selection of home decor products will surely inspire you.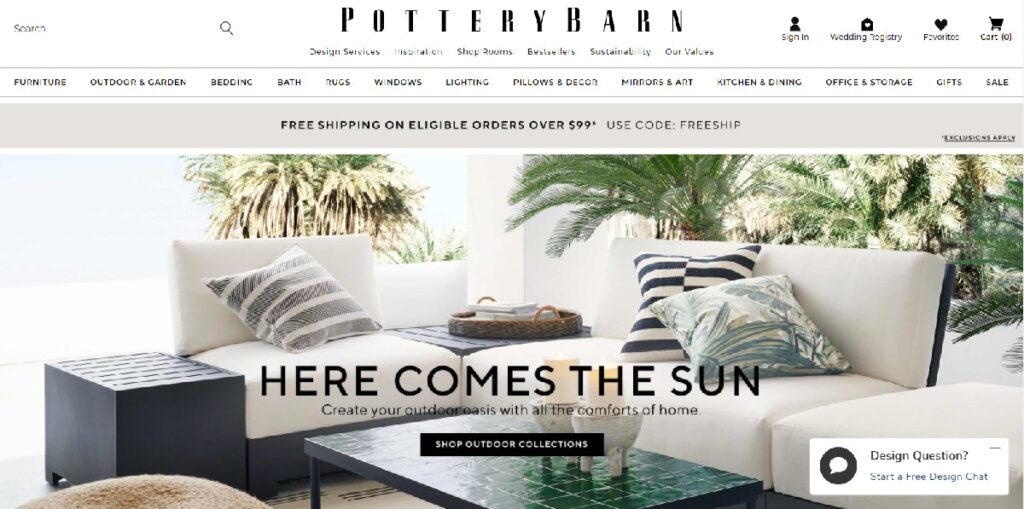 Pottery Barn is a renowned destination for high-quality home decor and furnishings. With a focus on classic design and timeless elegance, Pottery Barn offers a wide range of furniture, lighting, textiles, and decor accessories to transform your living spaces.
Whether you're looking for sophisticated bedroom furniture, cozy living room accents, or elegant dining room settings, Pottery Barn's collection delivers an enduring sense of warmth and style to your home. Explore their catalog for a curated selection of decor that exudes a sense of comfort.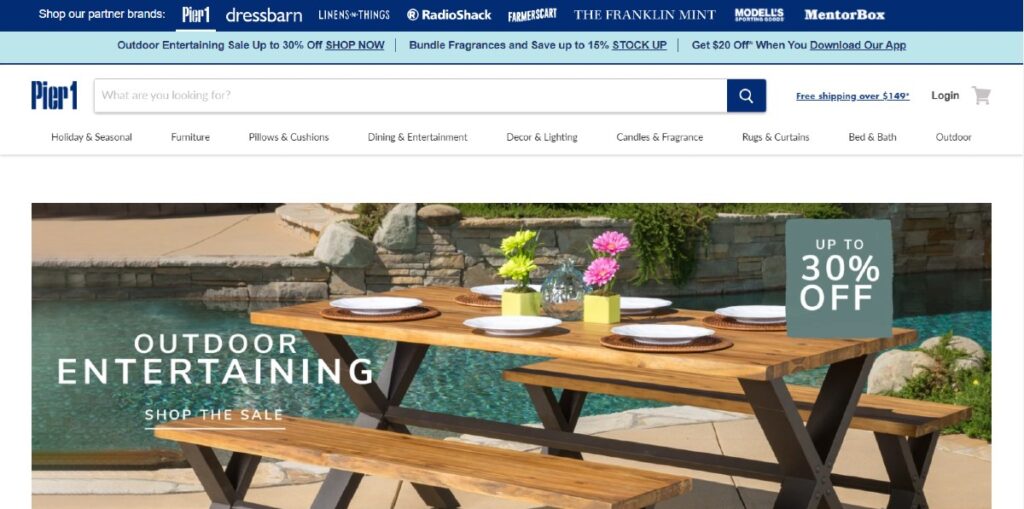 Pier 1 is a home decor store that offers a wide selection of unique and stylish furniture and decor for every room in your home. From rustic and vintage-inspired pieces to modern and eclectic designs, Pier 1 has something for every taste and budget. Their collections include eye-catching accent chairs, cozy rugs, trendy lighting, and unique wall art.
They're known for their globally-inspired decor that adds a touch of elegance to any space. Additionally, their outdoor furniture collection is ideal for creating a relaxing oasis in your own backyard. With their stylish and affordable decor options, Pier 1 is a must-visit for any home decor enthusiast.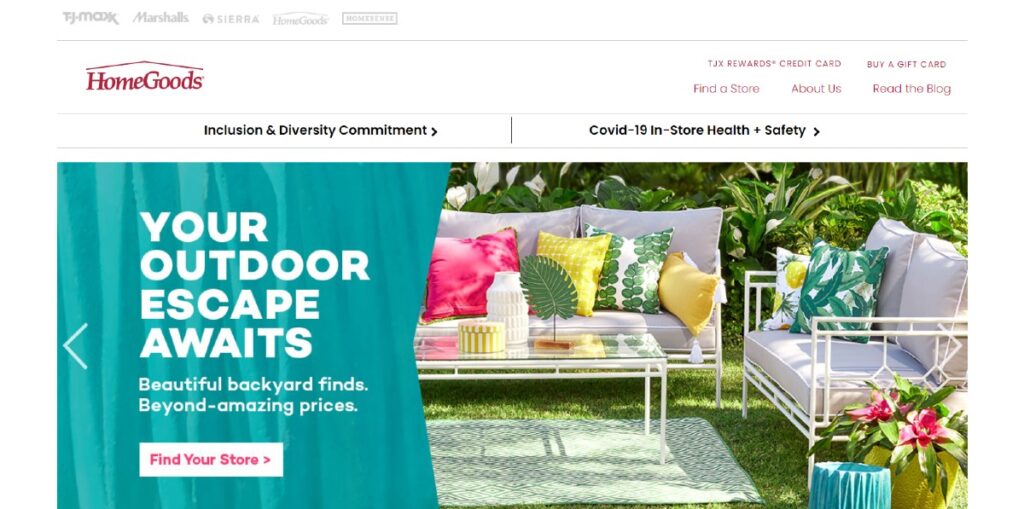 HomeGoods is a popular home decor store that offers a wide range of unique home decor items at up to 60% off department and specialty store prices every day. They have an ever-changing selection of merchandise, including furniture, rugs, lighting, soft home, decorative accessories, tabletop, cookware, and much more.
HomeGoods has over 800 stores across the United States and Puerto Rico. They also offer free shipping on orders above $119. It's the perfect place to uncover hidden gems and add a touch of individuality to your home decor, no matter your style or budget.
Check out: Store like Hobby Lobby for Crafts and Home Decor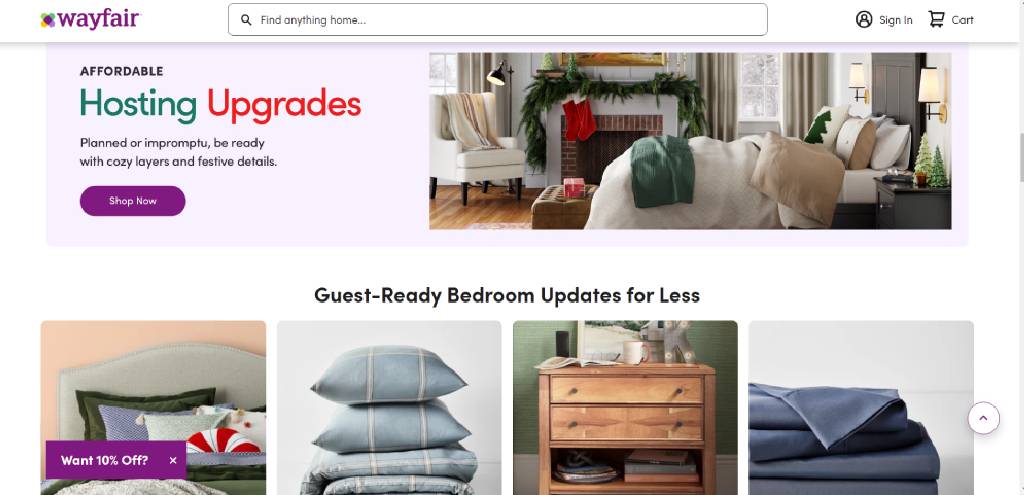 Wayfair is a big player in the field of home decor and furniture needs. They offer a massive selection of products, including furniture, lighting, bedding, decor, and more, at affordable prices. Their inventory includes everything from traditional pieces to modern designs, making it easy to find something that fits your style.
Additionally, Wayfair provides helpful tools such as room planning and design tips to help customers plan and visualize their space. They offer free shipping on most orders and have a hassle-free return policy, making it a stress-free shopping experience. Whether you're looking to update a single room or your entire home, Wayfair has the selection and convenience you need.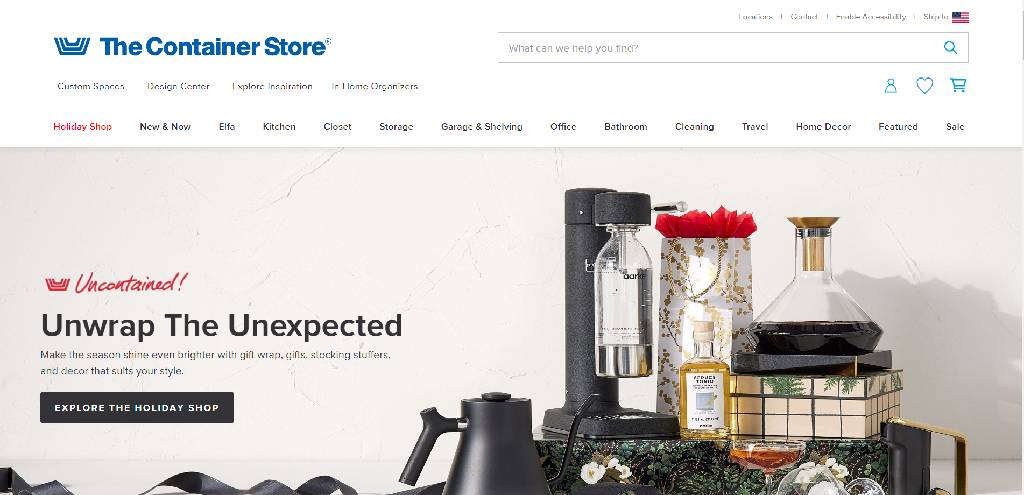 The Container Store is a specialty retailer of custom spaces, and in-home services in the United States. They provide multifunctional and customizable storage that are sold in their stores and online through a high-service, differentiated shopping experience. 
Thecontainstore.com offers a collection of creative home decor ideas that add style and comfort to your home. They have recently expanded into on-the-go, dining, entertaining, home decor, and textiles, with roughly 1,000 new products in the pipeline. The Container Store's customers are highly educated, very busy, and primarily homeowners with a higher than average household income.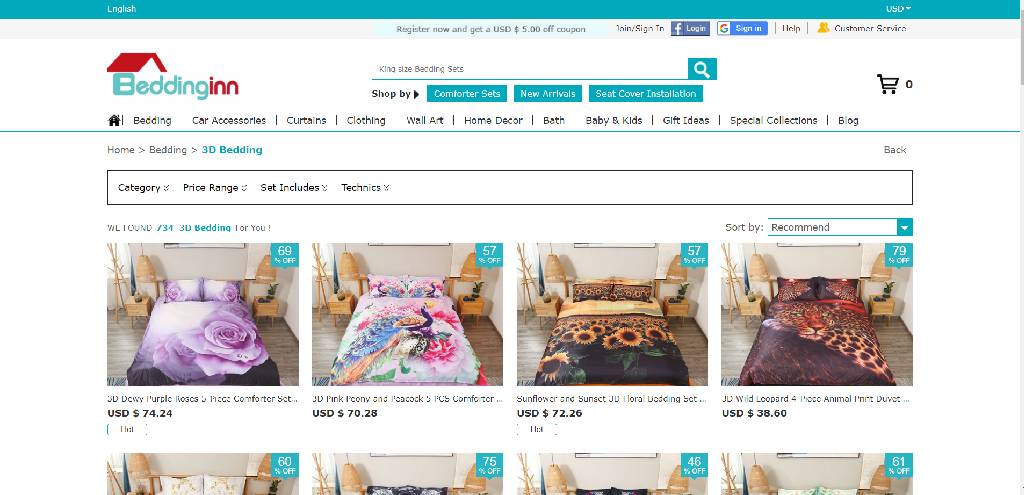 Beddinginn is another one-stop-shop for all your home decor and furniture needs. From beautiful bedding sets and curtains to colorful rugs and wall art, this online store offers a vast range of stylish and unique home decor products. Their furniture collection includes everything from elegant sofas and chairs to functional storage units and TV stands.
With a focus on quality and affordability, Beddinginn offers something for every budget and style preference. Whether you're looking to redesign your living room, bedroom, or office, Beddinginn has an extensive selection of home decor and furniture products to suit any taste and requirement.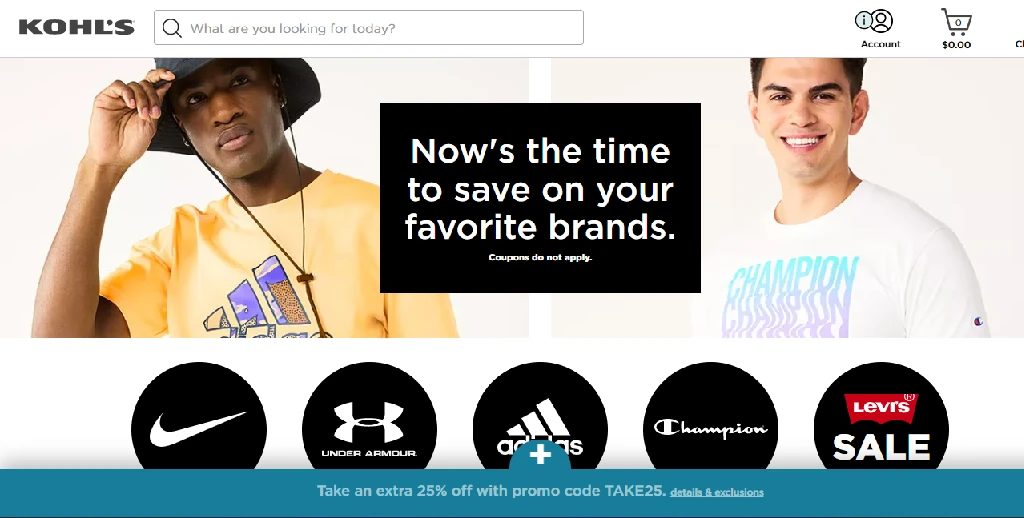 Kohl's offers a wide range of home decor items to enhance your living space. Whether you're looking for new furniture, accents, or decorative pieces, Kohl's has something for every style and budget.
Shop online or visit one of their 1,100 stores in 49 states to find great deals on home decorations. Kohl's also provides free shipping and easy returns, making it convenient to shop for your home decor needs.
Overstock Outlet is a well-established hub for budget-friendly home decor and furnishings. They offer a vast selection of products, from furniture and lighting to rugs and wall art. Ooutlet's inventory covers diverse styles, ensuring that every shopper can find pieces that match their aesthetic.
With frequent sales and deals, it's a fantastic destination for those looking to elevate their home decor without breaking the bank. Explore Overstock Outlet's extensive range of options to enhance your living spaces with both style and affordability.
Conclusion
No need to settle for ordinary when you can have extraordinary? Visit any of these amazing home stores today and transform your living space into the haven you've always dreamed of.
Whether you're a minimalist seeking sleek, modern designs or someone who loves bold colors and patterns, you're bound to find something to suit your taste. Don't wait, start shopping now!