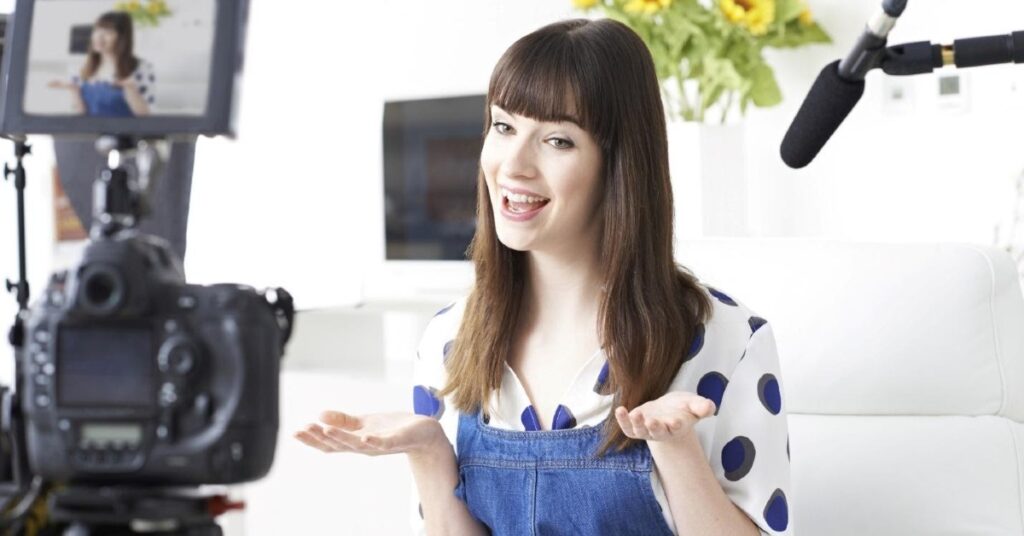 Social media influencers have never been as popular as they are now. As a result, getting into this line of work has never been harder.
First things first: what is a social media influencer? In simple terms, they're social media personalities with a loyal base of followers. Most social media influencers also market themselves as authority figures in their niche.
The main reason why they're so popular is that they have a more intimate connection with their fans. Unlike traditional celebrities, they tend to offer glimpses of their personal lives. This combination of honesty and expertise works well on social media.
The only issue with becoming an influencer is that it's a crowded market. Here are seven tips that will help you stand out from the competition.
1. Find Your Niche
Very few influencers are jacks of all trades. To give yourself the best chance of success, you'll need to focus on a specific niche.
If you can't think of a niche straight away, consider your strengths and weaknesses. Then, pick a niche that allows you to showcase those strengths. Popular options include fashion, tech, travel, health and fitness, gaming, lifestyle, and more.
Of course, you don't have to pick an established niche to be successful. Being an influencer is mostly about having a unique voice and personality. Any niche that allows you to exhibit your quirks can be the right choice for you.
2. Pick the Right Platform
Once you have a niche, you'll need the right platform to accompany it. Some niches work better on certain platforms than others.
As an example, let's assume you want to be a fashion blogger. In this case, Instagram is the natural choice due to its focus on visual content. You can also pick a platform based on how likely your audience is to be on it.
If you decide to use several platforms, tailor your content to these channels. To make it more worth it, consider building up your profile via non-organic means to give you a head start. For instance, here's how you can buy TikTok views.
3. Build a Website
This one may seem counter-productive at first glance. After all, if you're a Tik Tok star, why bother with a website at all?
The truth is, having a website can do a lot for your brand's reputation. As you gain more followers, many of them will start looking you up on Google. If they land on a well-designed website, you're more likely to gain their trust.
On top of that, any full-functioning website will also have a blog section. This is the perfect place to establish your authority in your niche. Blogging is also a great method for attracting organic search traffic, further increasing your reach.
4. Use Relevant Hashtags
These days, much of digital marketing is about using the right hashtags. If you don't know how to do it, you're already playing catch-up.
The reason why hashtags are important is that they make your content more visible. This is very important for new influencers who are still growing an audience. Your content may be the bee's knees, but that won't matter if it doesn't reach the right people.
Take a look at your niche and identify the hashtags that are trending. Then, use them in your posts to get more people to read your content. Only use the hashtags that are relevant to your brand—flooding your posts with them may have the opposite effect.
5. Learn More About Your Fans
As a content creator, your priority should be to give your target audience what they want. To do that, you'll have to listen to them.
One way to keep an eye on your audience's pulse is to run a Google search on your niche. This will give you a glimpse into the keywords your audience uses. Another way to find out what they're talking about is to visit Quora, Reddit, and similar platforms.
For a more analytical look at your audience's preferences, turn to your platform of choice. Most of them give you access to key demographics data such as location, gender, and behavior. You should also pay attention to the comments you get on social media.
6. Be Consistent
If you want to retain your audience's attention, posting good content isn't enough. You'll also need to do so on a regular basis.
For best results, come up with a content timeline for the next few months. Think of all the content you plan on creating in that timespan and space it out so that it makes sense. Try to include a weekly series to create anticipation among your audience.
If you have to choose between quality and regularity, opt for the former. Failing to deliver content on schedule is still preferable to rushing it out and compromising on quality.
7. Host Giveaways
When it comes to engaging your audience, few things are as effective as giveaways.
Most giveaways involve offering your followers a reward in exchange for their likes. Another way to do it is to ask them to tag as many of their friends as they can. Either of these methods can do wonders for boosting audience engagement.
Before going through with a giveaway, make sure to specify the rules. Also, be strict with your deadline and announce your winner at the promised time. If you do it right, your followers will enjoy the experience even if they don't win anything.
More on Becoming a Social Media Influencer
As you can see, being a social media influencer isn't as easy as you may have thought. Much like any other job, it requires you to put in the effort.
When you're just starting out, your opportunities will seem limited. One thing you can do to overcome that is to partner with other influencers. This will give you access to their fan base, many of whom may want to know about your content as well.
Want to know more about how to become a successful influencer? Interested in learning what it takes to become a YouTube blogger? Keep reading our Social Media section!