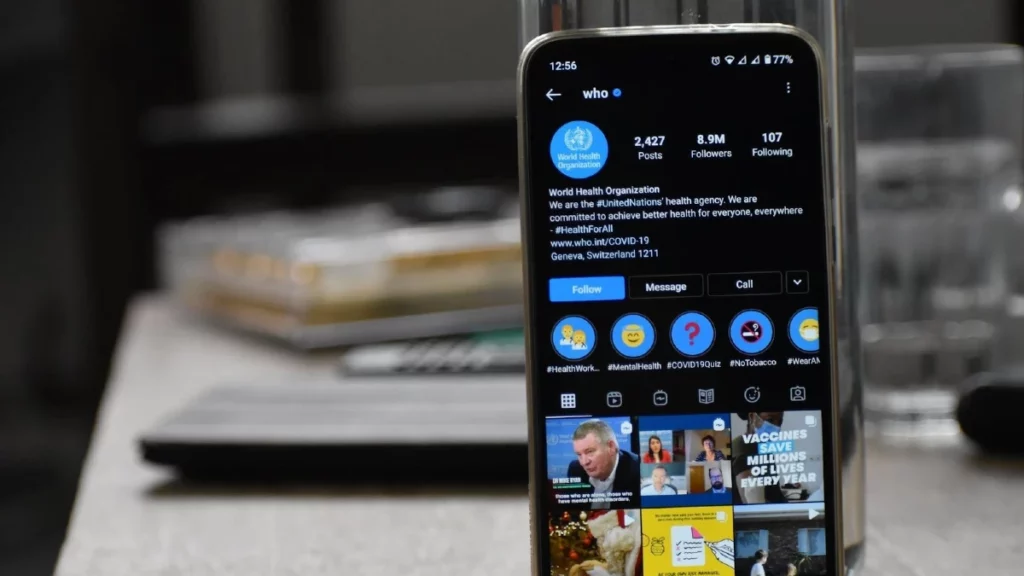 It's quite satisfying to wake up to a notification that says something like "Johndoe, janedoe and 53 others liked your photo". It's even more satisfying when you get a new follower notification.
No Instagrammer wants to remain on 105 followers, especially if those followers comprise family and friends. Interestingly growing your follower count is not that hard. In fact, you can get many more followers by leveraging your existing one.
If you're looking for ways to step up your Instagram and get more people to follow you, this post will help you achieve just that. But before we let you in on the nitty-gritty of growing your Instagram, we need to tell you just why you should get bigger.
Why growing your Instagram account is such a big deal
After joining Instagram, the next thing on most people's minds is to grow their account by amassing followers. And we all one why, don't we?
But i you're in doubt, here are some of the perks of owning a big Instagram account:
Popularity and fame: this may sound vain but come on, public figures and celebrities gain a lot from being popular. Favors and sponsorships will come from big brands if more people recognize your face.
Influence: If a lot of people are following you, that's a sign that you yield the power of influence. It means your followers enjoy value from you. That's the simple and short story of how influencers are made. Meanwhile, you can leverage this influence to build a better life for yourself or grow your business. Your followers will see you as an expert in your niche and look out for your reviews and recommendations.
Monetisation: Good news! It's possible to land your next career on Instagram. You can also make big paychecks as an Instagram influencer. Influencer marketing is fast-growing and many businesses are looking for influencers to represent them. If you find yourself in this space, you can make some cool cash.
Fight for a good cause: an Instagram account with a large following is a stage. You can stand on this stage, fight for a cause and be heard. For instance, the Black lives matter movement resonated around the world partly because social media platforms like Instagram projected it. Instagram creators and businesses showed solidarity with the cause using their large Instagram reach.
Promote your products and services: an Instagram account with more followers and a high engagement rate is a market stall. It allows you to promote your products and boost your sales. Thankfully, there are a host of digital marketing strategies you can apply on Instagram to make it big as a business owner.
How you can grow your Instagram account with the help of your followers
Yes, you read that right. Your current following can help you get more followers. Here's how to make it happen.
1. Craft out content that hit the nail on the head
If you must grow on Instagram, then your content must be on point. A well-cut Instagram post will prompt your followers to share or repost on their own accord. Make posts that connect and speak to your audience. Your followers should find a common ground with your content, it should resonate with their ideals or the reason they follow you.
If your bio spells you out as a food blogger, then you should know that your followers are there for your food-related content. Don't let people think twice about what you do on Instagram, your content should reflect your industry.
2. Host Instagram contests regularly
To gain something worthwhile, you may have to part ways with a little. Hosting Instagram contests and giveaways can help you churn out followers from your existing following. Here are some tips to help you plan a contest that will grow your Instagram:
Select the prize you will be giving away to the winners. Make sure it's something valuable to attract people.
Make rules that will guide your content. This is where the trick lies, your contest rules should ask your followers to share your post. Participants should tag a number of their friends on your post. You could also ask that the tagged friends follow your account.
Make announcements to inform your followers about your upcoming contest. This will create more publicity and get the attention of non-followers.
3. Try patronizing an Instagram growth service
You can use an Instagram growth service to boost your following. All you need is a little amount which allows you to buy real Instagram followers. This method is really quick and easy. It doesn't take a long time after a purchase to see your followers count high up. 
Also, you can purchase followers based on your budget. This way, you don't need to break the bank to get what you want.
4. Encourage your followers to share your posts
Urging your followers to share your posts may not seem like much. But reminding them at the end of an engaging carousel post will prompt them to tap the share button.
As your followers share your posts to their stories or feeds, they are increasing your visibility. Their followers will see the value you provide and follow you.
Your captions can also include the share call-to-action. Note that this is not limited to feed posts alone. Feel free to extend this to your stories and reels.
5. Build a community for followers
A brand community is a loyal fanbase. It's like an army. This community of people will look out for your brand because they enjoy and benefit from what you do on Instagram.
You can get a name for your community to create more significance around it. Your community of loyal followers will go all out to share your posts and help increase your engagement.
6. Make more Videos and Reels
Video and Reels have one of the highest engagement rates on Instagram. For this reason, you should consider creating more video content for your followers.
With a loyal following, you can increase your Instagram video views and attract the favor of the Instagram algorithm. That means more people will see your post, your videos could even make it to the explore tab.
To create reels that will get you to the top, check out these tips:
Make a plan: reels are not the kind of content you just make on impulse. You need to start with a plan which includes the content of the reel and how you'll shoot it. Consider the length of your reel. Do you want a 15, 30 or 60 second reel? What special effects will your reel have? Planning before shooting your reel eliminates any chance of creating something that is poor-quality.
Be creative and original: creativity and originality will always win. Your viewers want to see something new, not repeated content. Being original doesn't mean that you can't join trends. You should hop on trend but while at it seek to create something unique to you.
Use special effects and sounds to make your reels fun and captivating. A boring reel will gather no crowd.
To wrap it up…
Having a large following is the Instagram user's dream. However, it can be your reality. Our tips are tested ways to help you build your ideal Instagram account. There's so much more you can do to grow your Instagram and buttthese tips will surely get you on the right track. Like Rome, you may not be able to build your Instagram in a day but with consistency, you'll achieve it.