SEO (search engine optimization) rules have changed and evolved constantly over the years. Keyword stuffing and blindly backlinking have become things of the past. In 2021, it is time for smart work.
Major search engines like Google now abide by an algorithm that takes several factors into account before choosing their search results. Every so often, these factors keep changing and upgrading.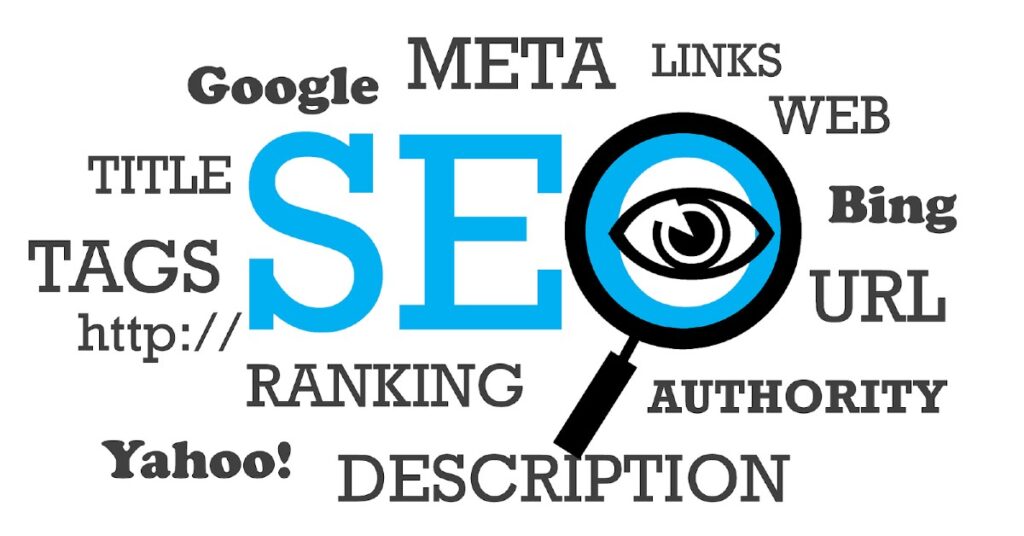 Every website needs an in-depth SEO audit periodically. This can help identify problem areas, ensure optimizations, and lead to better performance. Basically, an SEO audit paves the way for increased visibility, better traffic, and more conversions.
Now, you may be unfamiliar with this concept and not in a position to seek professional SEO services. Don't worry; we'll help you get accustomed to the SEO audit checklist and guide you through the website areas to focus on.
What is an SEO Audit?
SEO audit is a process to evaluate your website's performance and ensure it is friendly to search engines in all areas. It aims to optimize your website in a way that will fetch higher SERPs and traffic.
Although you can automate this process, it works best by following a checklist or hiring an SEO expert to analyze the website manually. After the audit, you can focus on improvements, recommendations, and modifications of current strategies.
There are several benefits of an SEO audit. Some of them are:
Website relevance
Adherence to Google algorithms
Improvements in search rankings
Higher traffic and more engagement
User-friendly website interface
Discovery of problem areas
Optimization of existing strategies and campaigns
Fine-tuning of all website elements
To achieve all these benefits and more, you need to follow an SEO audit checklist. This ensures you don't miss out on any crucial area that can affect your website's performance in 2023.
Here, we have 12 key points that you should focus on if you want your business to gain maximum visibility in the digital space.
1. Crawl your entire website.
This is the most extensive step in your audit as it involves going through your entire website. Analyze the content structure, current SEO strategies, and separate web pages.
Google uses a crawler to read the website, based on which it assigns ranks. A manual crawling of the website helps in identifying the weak spots that Google might find. You can do this through online tools like SEMRush and Screaming Frog.
You can configure the crawler according to the search engine's behavior and check all aspects of the website, such as Javascript, images, external links, subdomains, sitemaps, folders, etc.
2. Work on a backlinking strategy.
Backlinking is a crucial SEO strategy in 2021. Your website's traffic depends majorly on off-page factors; hence this area requires special attention. However, that doesn't mean you can blindly link anything with your content.
Search engines have become smart enough to recognize the relevance of the backlink and assess the authority of that site. Google also checks where the link is placed, inside content, or as a list.
You need to check which sites have linked to you and which sites you have linked in your content. Find high-quality domains and utilize their power to drive traffic to your own website. You can also find lucrative backlinking opportunities on your competitors' websites.
3. Address technical problems and indexing errors.
You need to figure out which web pages Google isn't indexing. To do that, you can consult the Index Coverage report in Google Search Console. It helps you figure out the erroneous areas of the website and fix them.
Other technical errors like accidental blocking of pages, broken links, redundant keywords, mobile-usage issues, security breaches, etc., must be identified and fixed as a part of the audit.
4. Focus on high-quality content.
For any website, content is one of the most important factors. This does not mean you should focus only on churning out massive amounts of content. Google doesn't consider the frequency or volume of content as a ranking factor.
Hence, your website content should be original, relevant to search queries, and hold high authority. Also, check on-page SEO such as internal linking, adding heading tags, alt descriptions, and so on.
5. Perform domain optimization.
Another aspect of an SEO audit is domain optimization. It includes checking the domain name, history, age, and other related factors. This is important as it affects the value Google assigns to your website.
You should also know that Google considers websites that have "www" before the domain and the ones that don't as separate websites. So, ensure your preferred domain is specified through URLs to avoid duplication issues and thus division of traffic.
6. Remove duplicate pages, repetitive content, and harmful links.
Use SEO tools to find relevant topics and indexed pages, sort the unnecessary ones, remove broken or low-quality links, and optimize your website to display only the best and most valued content for search users.
7. Optimize technical SEO.
In this step, make sure all technical SEO aspects of the website are optimized. Check the Robots.txt file to ensure proper indexing. You can also set which parts of your website you don't want Google to crawl. SEO text checkers can help you accomplish this.
Use robots meta tags to de-index specific pages. Also, ensure your sitemaps are optimized and the images and media content are of high quality. Your URL should also be keyword-optimized for better results.
Make sure to also check which keywords are fetching you the maximum traffic and use them efficiently. You should use keyword tools to find relevant popular keywords and incorporate them into your content.
8. Make the website mobile-friendly.
About half of your site visitors access content from their mobile devices. Thus, it is essential to ensure your website is mobile-friendly. Neglecting this can make you lose out on a significant amount of traffic.
Check if all the buttons and functionalities work from a mobile device, and also consider optimizing your web page for better access from a small screen. If you have a mobile app, ensure it works properly and doesn't throw errors.
9. Improve speed and UX signals.
Users generally have short attention spans, so if your website takes more than a few seconds to load, they will go to another page. Hence, work towards improving your website speed and removing delaying factors.
You also need to optimize for UX signals for better Google rankings. Your content should deliver exactly what the search query needs. If you can achieve that, your rank will increase drastically. Identify your main keyword and ensure the content gives valuable information about it.
10. Optimize for featured snippets and meta description.
Featured snippets provide a major boost to your rankings. To optimize snippets, you should have optimized content, HTTPS website, heading tags, short paragraphs, answers to most searched questions, and high-authority backlinks.
You should also optimize the meta description of your content as Google looks towards it to gain a gist of the web page and also figure out which keywords and topics are covered.
11. Track keywords and analyze competitors
After publishing, your goal is to track the performance of your website. There are several analytics tools on the internet that can help you track keywords and give you a report on which phrases are fetching maximum traffic.
Another way to ensure high rankings is through competitor analysis. Check which keywords are working for your competitors and which topics are fetching maximum traffic. Applying these findings to your campaigns can help give you an edge over the competition.
12. Opt for a site audit tool
Following this checklist alone and covering all bases must seem intimidating at first. To ensure a foolproof audit, you should opt for a site audit tool, like Ahrefs, Site Checker, WooRank, etc. These tools give you a comprehensive report on the website's performance, based on which you can build new campaigns.
Conclusion
SEO audits must be done regularly to get the best results. If you don't have the time or expertise for it, you can hire professional SEO service experts to help optimize your website to the greatest extent.