From feminine dresses to unique home décor. Fabulous shoes to accessories. Anthropologie always seems to have what we're looking for.
An eclectic assortment; sometimes vintage-inspired, often boho-chic, and always sophisticated. Anthropologie is easily a favorite amongst women of all ages.
If you have an entire closet full of Anthropologie clothes and shoes, we have good news. Other stores offer equally as lovely looks, and some of them are also more affordable.
Ready to do some shopping?
Here are 17 stores like Anthropologie that are definitely worth checking out.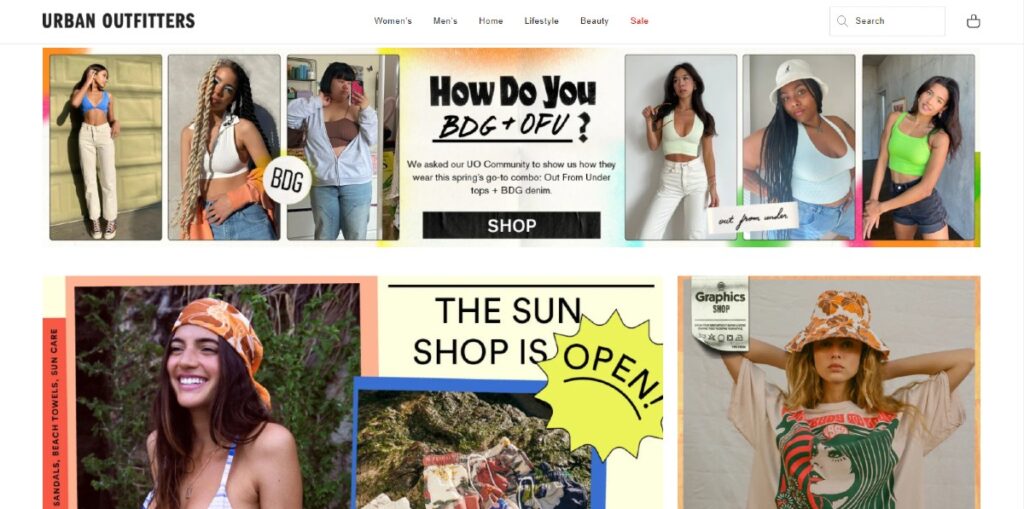 Urban Outfitters is Anthropologie's parent company, so it only makes sense to shop UO as a more affordable Anthro alternative.
Both stores share a similar vibe and aesthetic and sometimes carry similar looks. The most significant difference is the UO skews a bit younger, so it's also more affordable.
---
2. ASOS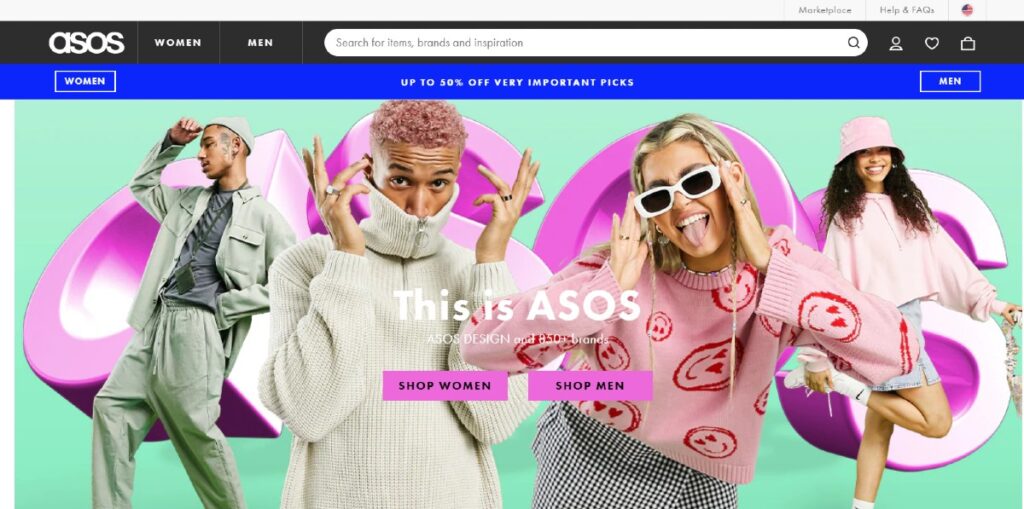 ASOS is a London-based brand that's always on top of the trends. This fashion retailer has its own label and sells over 850 other brands, ranging in size and style to fit everyone and every occasion.
Bonus: they also sell men's clothing.
---
3. Revolve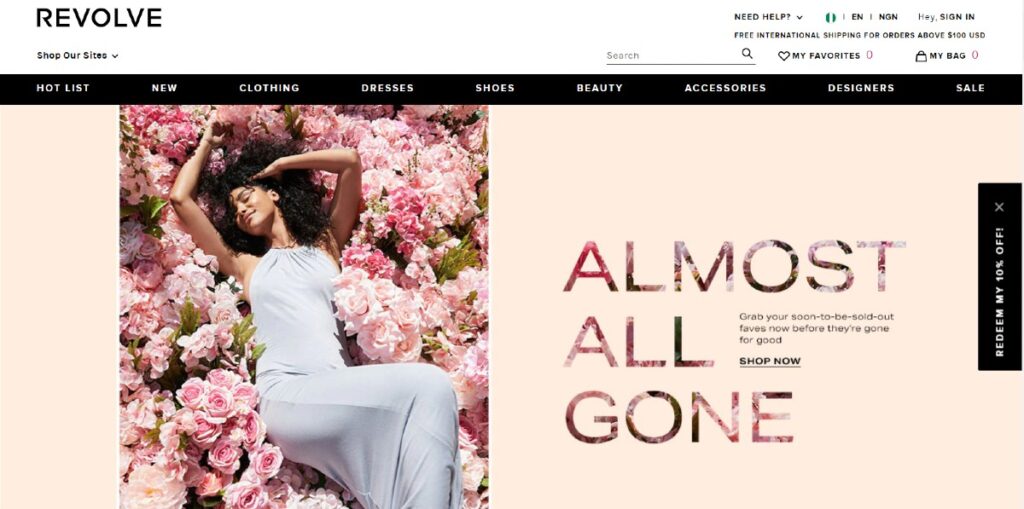 With over 500 brands in their online store, Revolve is the go-to for upscale brands and contemporary designers. Their price points are comparable with Anthropologie, but their assortment is much more diverse.
Like Anthropologie, Revolve has a knack for selecting stand-out pieces that you just can't pass up.
---
4. Free People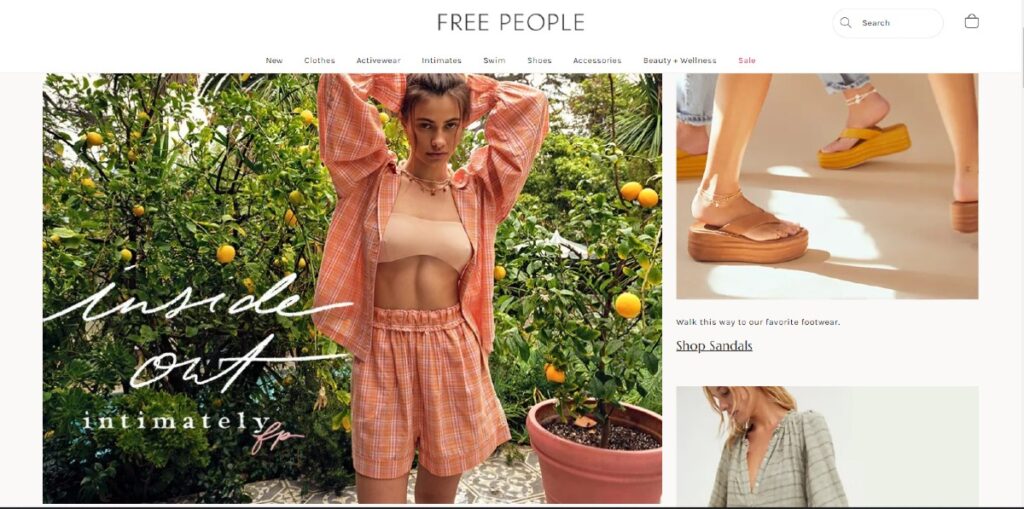 Free People also falls under the Urban Outfitters/Anthropologie umbrella. As the company's true boho brand, Free People is ideal for your super casual days, such as relaxing on the beach or sitting around a bonfire.
The quality of their products is right on par with that of Anthropologie.
---
5. Madison Style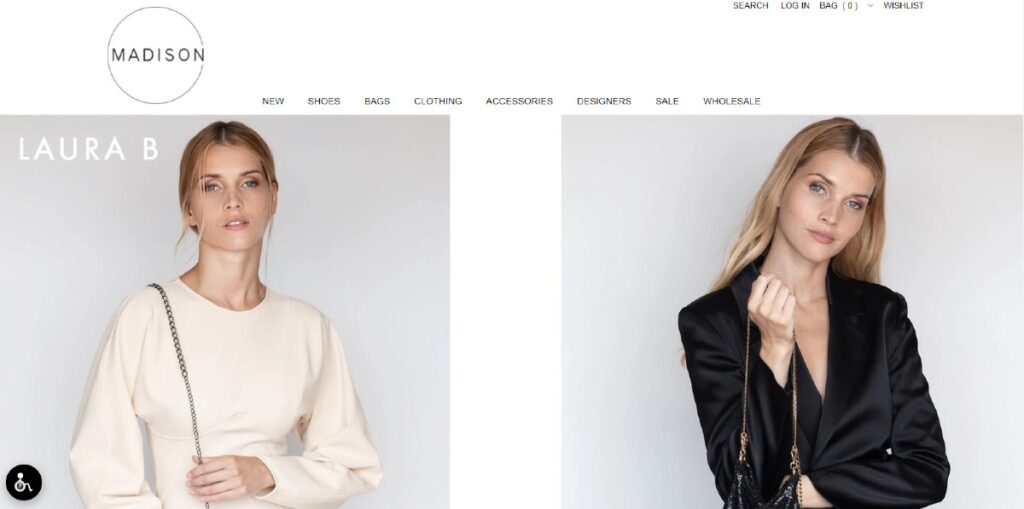 Everything at Madison Style feels … special. A curated collection of high-end designers, Madison Style really shines when it comes to their shoe selection.
If it's the Anthropologie prices that have you looking elsewhere, Madison Style won't help with your budget. Their price points tend to be even higher.
---
6. Chicwish
If it's the boho-chic, effortless attitude that keeps drawing you to Anthropologie, check out Chicwish. They have a great assortment of hand-selected pieces, ranging from gorgeous floral print dresses to cozy sweater knits.
The best part?
Their price points are considerably less than what you'll pay at Anthro.
---
7. Ted Baker London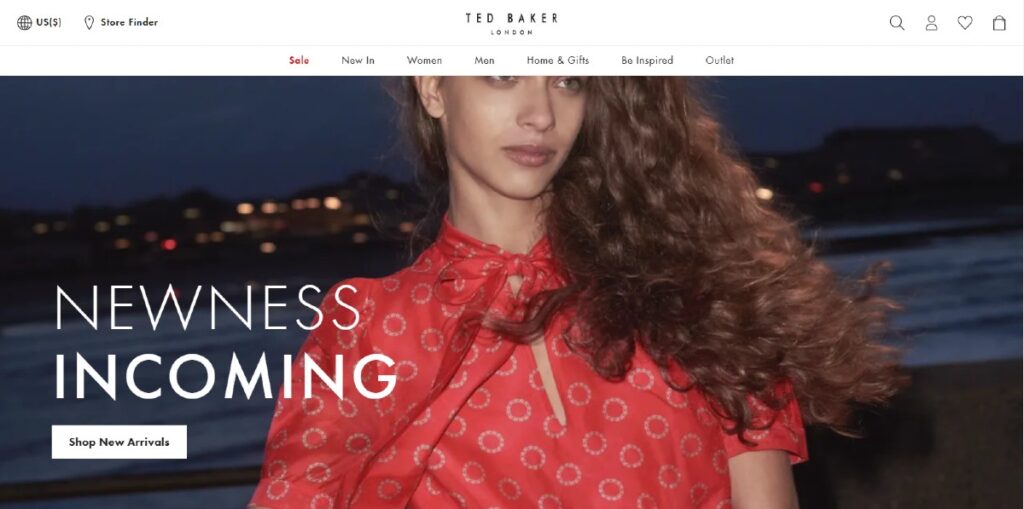 Ted Baker London is beloved by fashionistas for their gorgeous prints and modern takes on classic designs.
Based in the UK, the Ted Baker London brand is available online as well as all sorts of high-end retailers. Price points tend to be slightly higher than Anthropologie, but the quality is excellent!
---
8. & Other Stories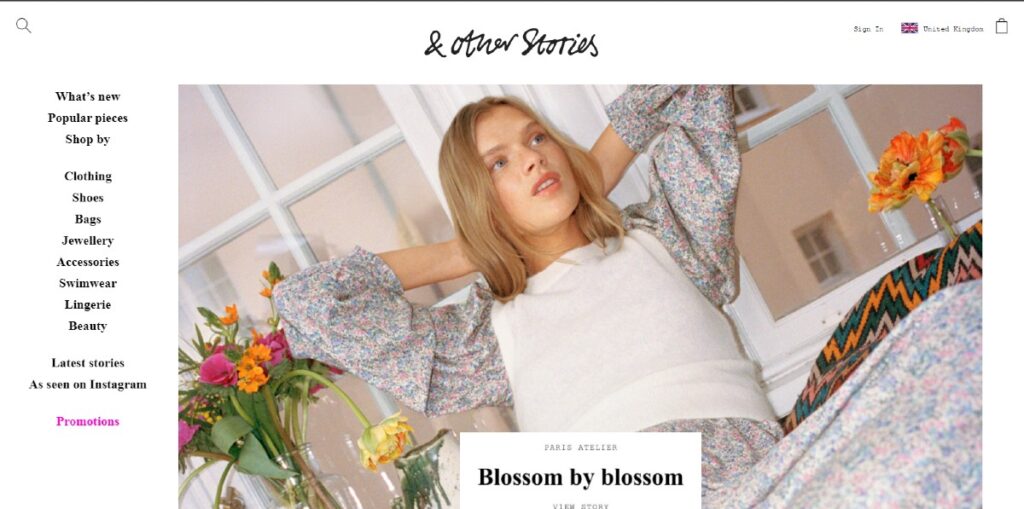 & Other Stories feels just like shopping at Anthropologie. With similar price points and styling, & Other Stories offers an eclectic assortment of women's fashion.
Whether you're shopping for blouses, dresses, or another fashion essential, this shop is worth checking out.
---
9. Mango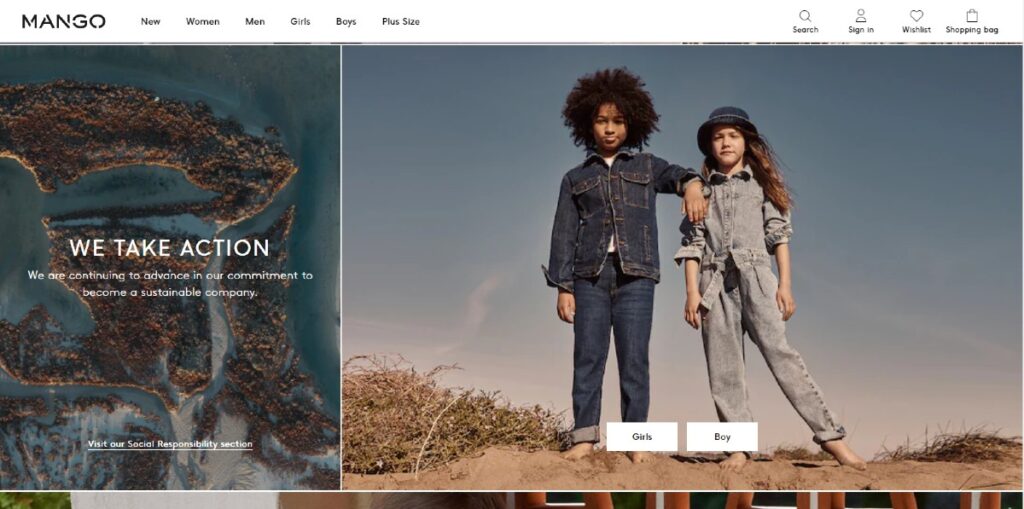 Mango is effortless and cool with an air of casual sophistication. Their pieces are timeless, unique, and well-made. Whether you're looking for garments to wear to work or out on the town, this online shop has lots of affordable, on-trend looks.
---
10. French Connection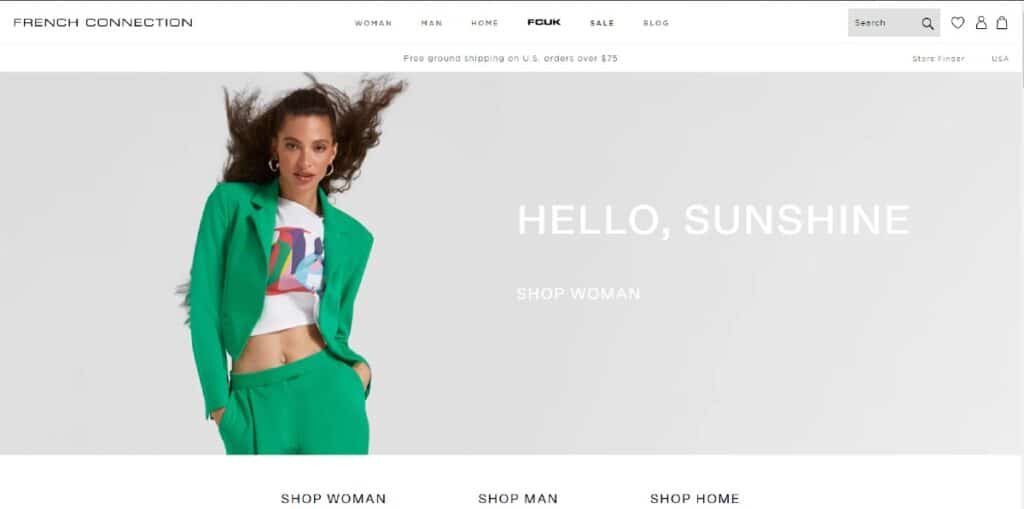 Based in the UK, French Connection closed their U.S. stores several years ago, but you can still shop them online!
Maybe you're looking for fun daytime dresses. Perhaps you're in the mood for sophisticated staples that you can wear from year to year. No matter what you're shopping for, French Connection clothes are always on trend and consistently well-made.
---
11. Shopbop
Shopbop is one of our favorite destinations for designer brands and contemporary designers. Prices tend to be a bit higher than Anthropologie, but with hundreds of brands to choose from, you can almost always find something unique on sale.
From classics that never go out of style to items that are right on trend, Shopbop has a great assortment, no matter your mood or the occasion.
---
12. ModCloth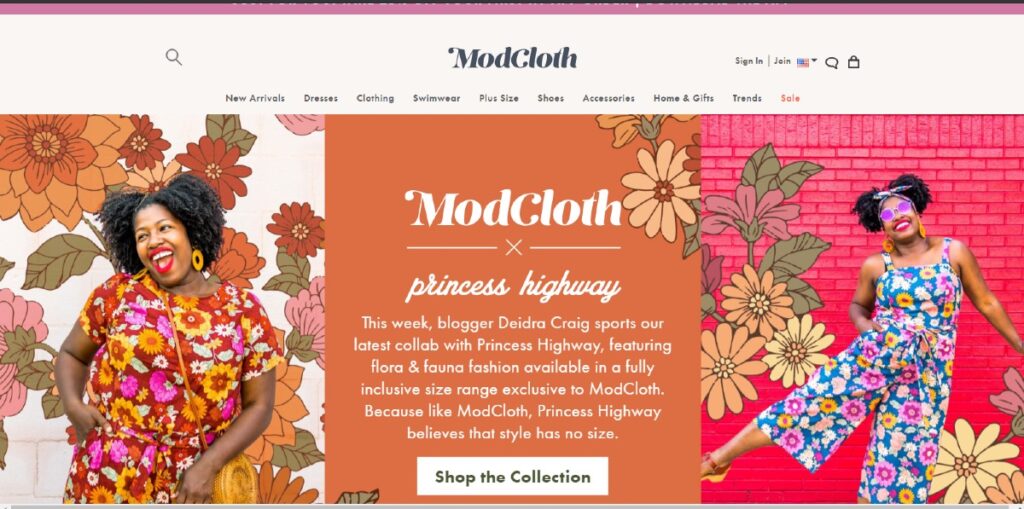 Modcloth has been around since 2002 and has long been the vintage-loving fashionista's favorite brand. This store sells everything from playful day dresses to fun swimwear sets.
It's an affordable option for women who love an ultra-feminine look. They also embrace size inclusivity, with sizes ranging from XXS to 4X.
---
13. Boden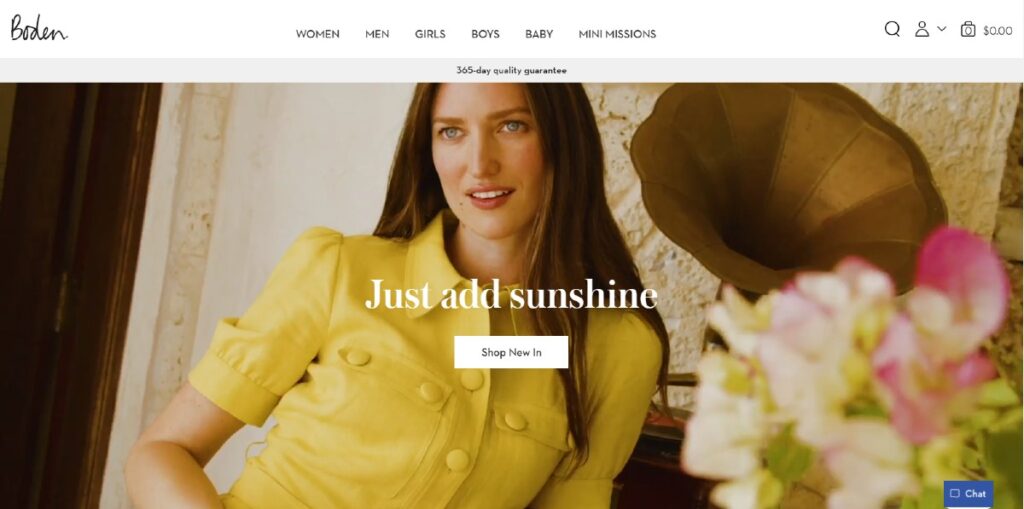 Boden garments are always classic yet have a modern twist. Founded back in the 1990s, this UK fashion brand is still a favorite, particularly for its soft knits and novelty printed patterns.
Plus, Boden sells fashion for the whole family, including men, girls, boys, and babies.
---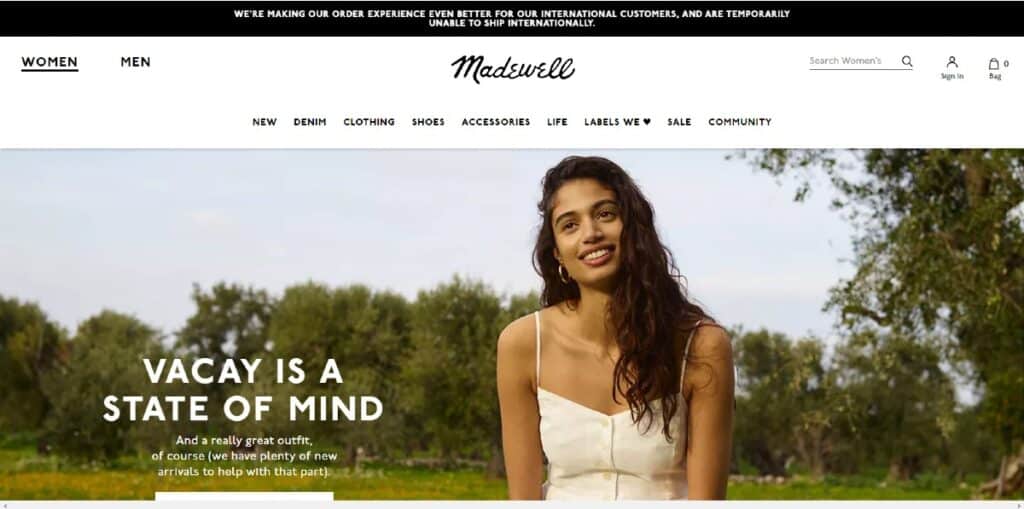 A brand under the J Crew umbrella, you could easily mistake a Madewell piece for one made by Anthropologie.
They're a great place to shop for denim, offering lots of different fits in lots of different washes, most of which fall in the $125-$150 range.
---
15. Reformation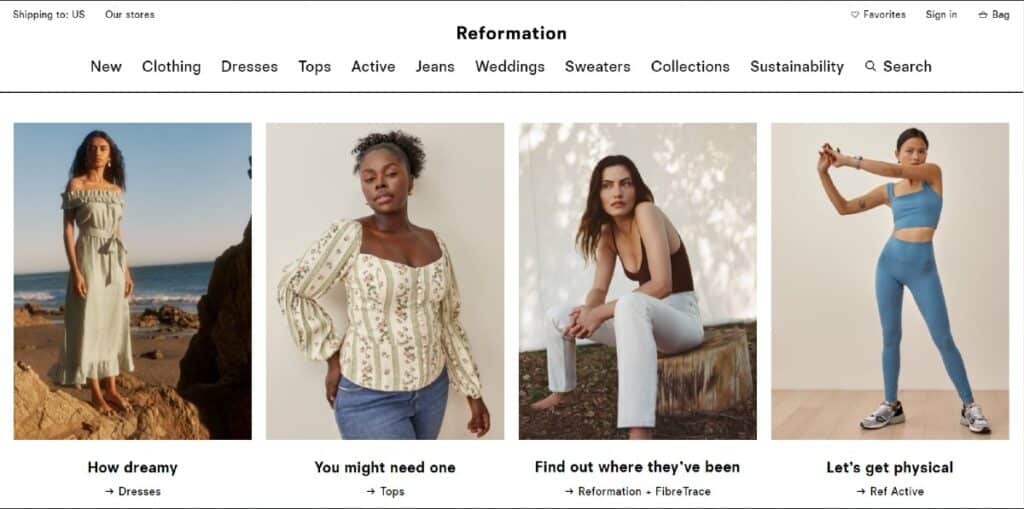 Aside from the fact that we love their styling, we really love Reformation because they focus on sustainability.
Like Anthropologie, they sell a wide variety of feminine styles with a chic twist. Whether you're looking for a dress for an upcoming party or a sweater that you can wear this season and next, Reformation has it all. And they're not destroying the environment in the process.
---
16. Fame & Partners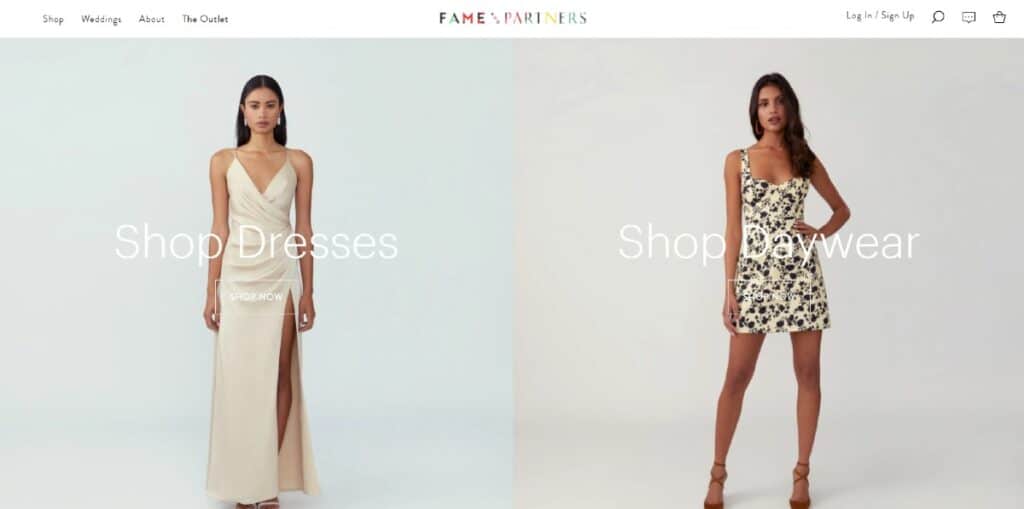 If it's a flattering dress you're shopping for, check out Fame & Partners. They stock a variety of inventory items, but they also sell made-to-order pieces so that you can buy something made just for you!
---
17. Etsy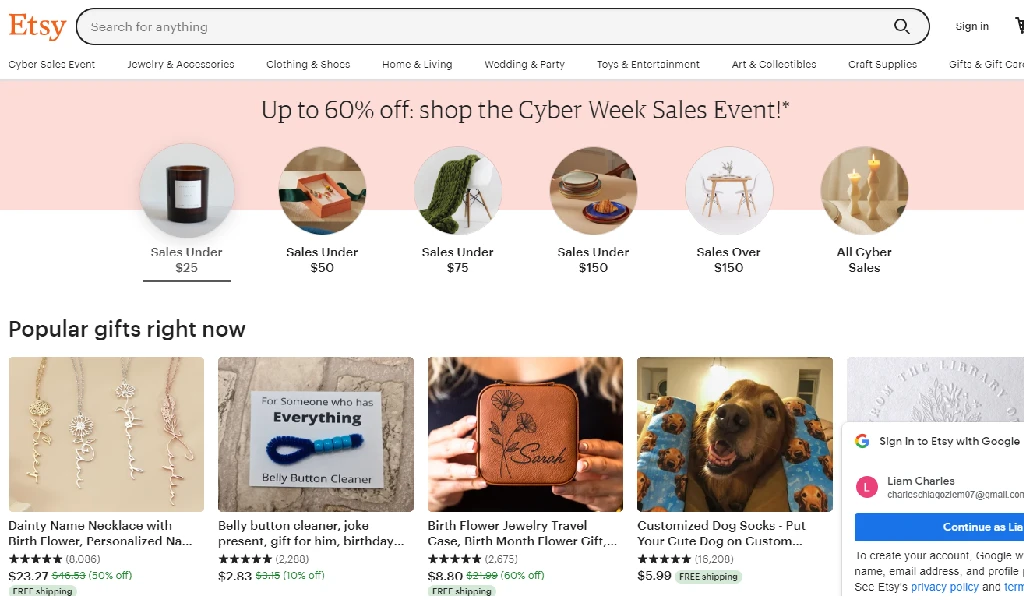 Is Anthropologie your go-to shop for home décor and interior accessories?
If so, it's time to go down the rabbit hole of the Etsy marketplace.
From embroidered tea towels to vintage-inspired tabletop accessories, Etsy has it all, and most of the home décor you'll find there is one of a kind. It's almost a guarantee that if Anthropologie is selling a kitchen accessory, there's an Etsy artist who's already made a few versions of their own.
---
Conclusion
We've always been big Anthropologie fans, particularly for the way they display their products in their brick-and-mortar stores. But if you're in the mood for something a little bit different, check out the stores on this list.
You just may find a new favorite!
Written by Karen Lein who is the General Manager of Grove at San Marcos. She is a Fresno State alumna and enjoys traveling and watching football. #GoDogs