Digital Marketing involves marketing of services and products using various digital channels. Such channels enable businesses and the marketers to reach their target and desired audience, and convert them into consumers. Through the deployment of the right Digital Marketing channels, one can hit the bull's eye as far as the marketing campaigns and the expected results are concerned. So, it is necessary to have the knowledge about the top channels, if one wants to taste success in their Digital Marketing endeavours.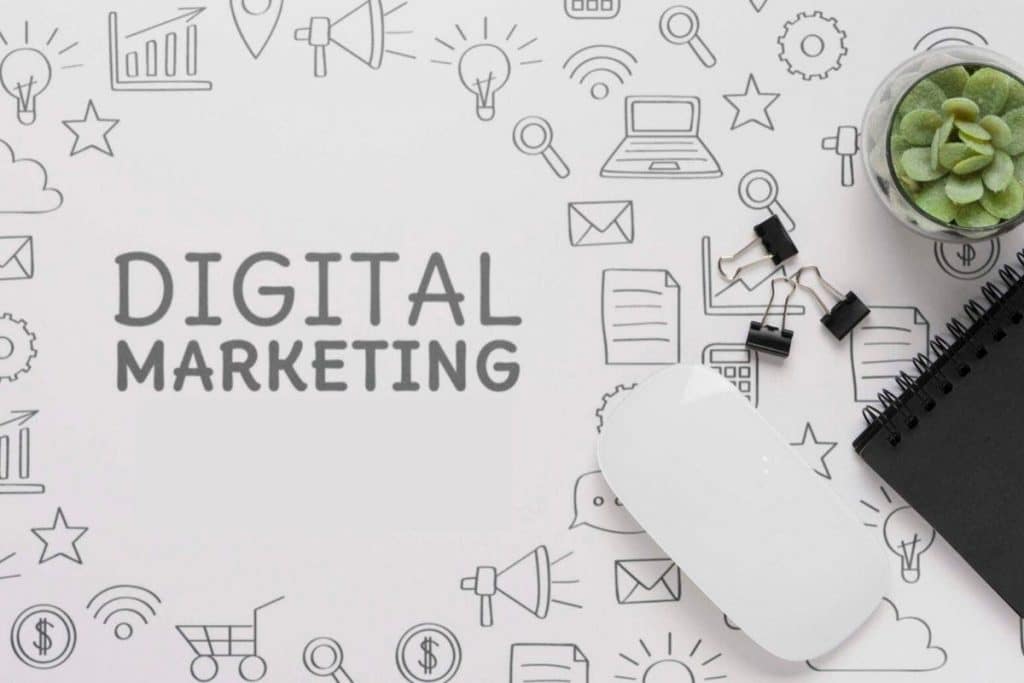 Over here, we will be presenting you with an overview of channels of Digital Marketing that would prove to be extremely useful for your business.
A list of highly effective and proven Digital Marketing channels
1. Video based marketing
Definitely amongst the leading and prominent Digital Marketing channels of today, and likely to be the same in the upcoming 5-10 years!
A few stats and figures that underlines the value of video inclusion as a part of the Digital Marketing strategy,
72% of the businesses have claimed that videos have brought about an improvement in their conversion rates
As much as 39% are known to make a call to a vendor post watching a video
70% of the consumers have expressed that they have shared a particular brand's video
Video based marketing is a proven way to not just create and increase brand awareness, but is also known to boost traffic and conversions. Embedding video in blog posts will boost readership and conversion. Publishing your videos on sites such as YouTube and Vimeo would ensure a wider reach and better your chances of appearing on search engines. Users are known to watch more than a billion hours of video on YouTube every day!
Carry out video promotion on your social media profiles to increase social sharing. Yet another effective way is to have videos on your website, for increasing conversions.
2. Pay-Per-Click (PPC) advertising
Pay-per-click (PPC) based marketing is still a powerful technique, particularly with varied options now available for the brands. Basically, there happen to be two ruling forces in the world of PPC as of now. These are namely Google Ads and Instagram/Facebook Ads. With Google search ads, you will be able to connect with the users who are on the lookout for the products or services similar to the ones offered by you.
On the other hand, paid social ads from Facebook and display ads from Google will facilitate in demand creation and introduction of your offerings to those customers who might not be even looking or rather are unaware of the fact that you exist.
There are numerous Digital Marketing courses, or for that matter across India. So, making the right choice is what matters. Digital Trainee has on offer one that provides practical oriented training in PPC advertising.
3. Social Media Marketing
If one is to go by the statistics compiled by Wearesocial.com, as of 2019, the social media users across the globe is approximately 3.5 billion. That says it all. Facebook still happens to be the numero uno social media platform for bringing about a rise in your online following and connecting with your customers.
Social Media Marketing comprises of the use of social networking platforms like YouTube, Facebook, Instagram, Twitter, Pinterest, LinkedIn and Snapchat to create and build your brand, form relationships, increase your following, and thus generate sales.
Tips for social media marketing
Be aware about your audience
Integration of your marketing efforts
Come up with a social media calendar
4. Email Marketing
Here is one channel that is considered to be one of the best mediums for a direct response. Since the users have chosen to hear from you, they are more willing to open the mails so as to know about the sales, latest products and how to get benefited from them.
The best practices associated with Email marketing consist of the following,
Keep it as personalized as possible
Do not ignore the subject line
Keep it short and simple
This will do the trick.
Digital Marketing Course in Pune from Digital Trainee is the place where aspirants can learn the A to Z of Email Marketing and other Digital Marketing concepts and techniques in a practical oriented manner.
5. Search Engine Optimization
As high as trillions of Google searches are made each year!
From this, it is pretty obvious that search engines is still the way to go, for finding information on the internet. Having a presence online is where the key lies for the growth of a present day business. It is vital that your website appears on the first or the second page on the search engines. So, what better than SEO for marketing.
Using SEO, one can obtain "organic" website traffic from the search engines. That's because paying for ad placement on the search engine is not involved in this case.
Useful tips on SEO
The content got to be fresh
Gain knowledge about keyword optimization
Ensure that your site is optimized for mobile search as well
With a number of effective and proven Digital Marketing channels at hand, one can go for any of these or chose any digital marketing company based on the requirements and needs of their businesses. A combination of them would do wonders in terms of the business growth.
Do give it a thought!