H&M is one of the most recognizable brands in the fashion industry. It was founded in 1947. A Swedish multinational clothing-retail company known for its fast-fashion clothing for men, women, teenagers and children. H&M has almost 4000 stores worldwide and has plans for 7000-8000 more stores in the future.
The secret of this Swedish retailer is its application of "fast fashion" which relies on taking advantage of fashion trends as they appear and getting products onto the shelves from the design room floor as quickly as possible.
H&M is now one of the most popular retail stores, there is no denying that. But people often get bored from shopping at one store and they always love changes. So, if you are looking to branch out from your fashion comfort zone, you can try these fashion stores which offer something different with their own twist.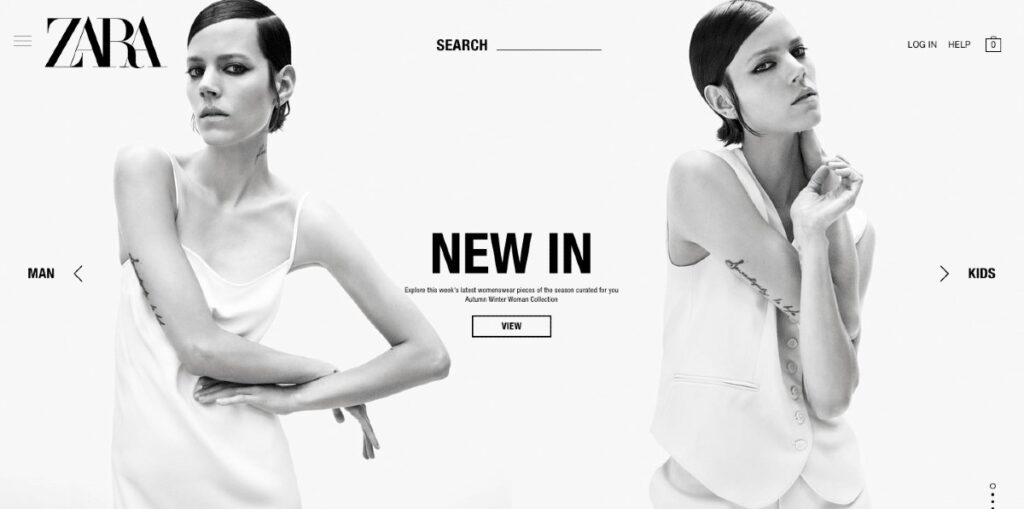 One of the top alternative stores for H&M is Zara. It is a Spanish clothing retailer based in Galicia, Spain. Founded by Amancio Ortega in 1975, it is the flagship chain store of the Inditex group. The world's largest apparel retailer. The fashion group also owns brands such as Pull&Bear, Massimo Dutti, Bershka, Stradivarius, Oysho, Zara Home and Uterqüe.
Like H&M the company specializes in fast fashion, and products include clothing, accessories, shoes, swimwear, beauty, and perfumes. If you are looking for a top competitor of H&M, then Zara will be the first one.
---
2. Everlane.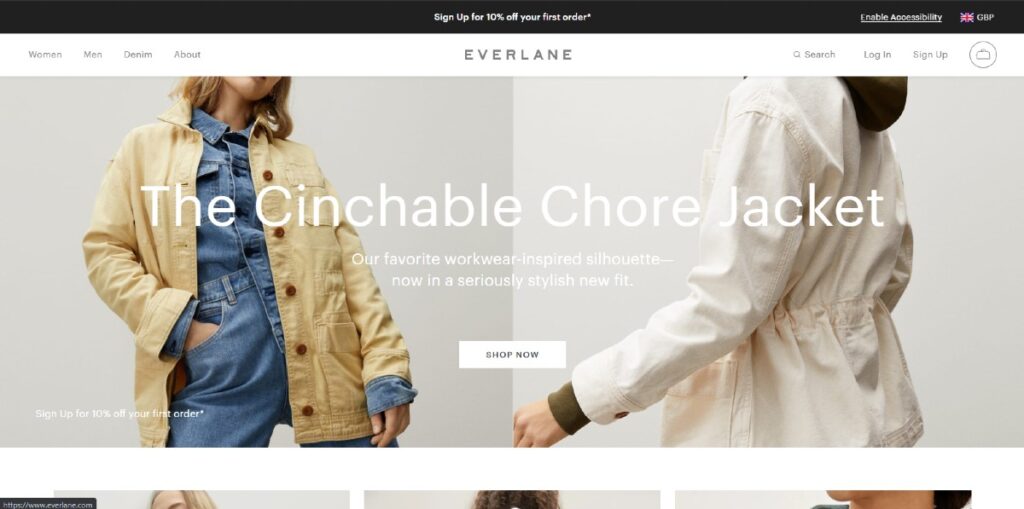 Everlane is an American clothing retailer that sells primarily online. The organization is headquartered in San Francisco, California and also has stores in New York City, Boston, Los Angeles, and Palo Alto. Everlane is known for having the best ethical factories around the world and producing finest materials like their Grade-A cashmere sweaters, Italian shoes, and Peruvian Pima tees.
They provide high quality clothes and essentials with no visible branding or traditional markup. They make simple clothes that fit well and are very comfortable when wearing and also, they have a fair price considering the quality. Their materials are mostly focused on long lasting so that their customers can wear their pieces for years even decades to come.
Some of their products are a bit expensive but most of the products are opposite as they have no policy for traditional retail markup and their denim specially jeans are some of the bests. The best part of Everlane is that they reveal their true costs behind all of their products-from materials to labor to transportation—then offer them to you, minus the traditional retail markup.
---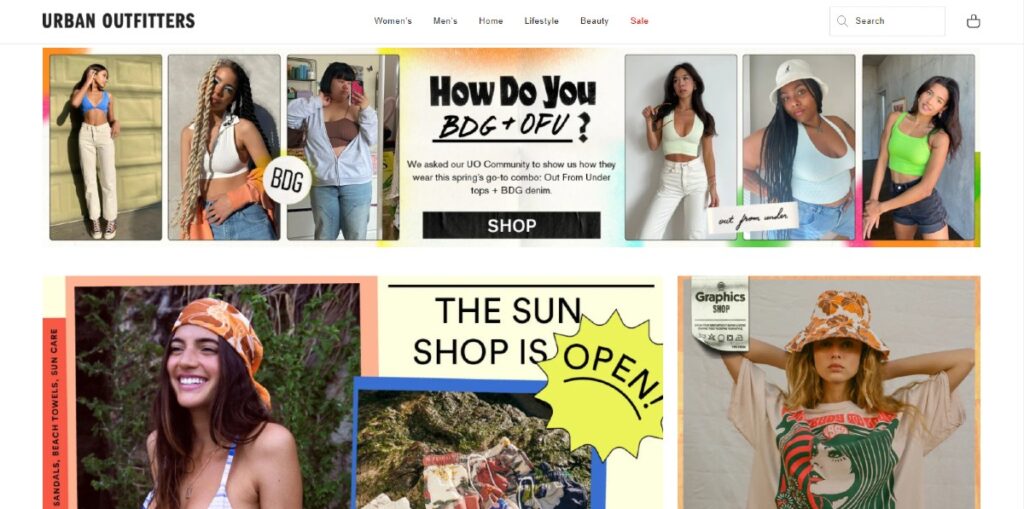 Urban Outfitters is a lifestyle retailer dedicated to inspiring customers through a unique combination of product, creativity and cultural understanding. In the line of fashion and clothing business from 1970 across the street from the University of Pennsylvania.
The Urban Outfitters now operates over 200 stores in the United States, Canada and Europe, offering experiential retail environments and a well-curated mix of on-trend women's and men's clothes, from boho dresses, denim and graphics to shoes, hats, and backpacks, as well as beauty, intimates, swim and a collection of handpicked vintage clothing. 
Urban Outfitters also carries everything you need to decorate your small space, apartment or dorm, with a UO Home collection that includes bedding, tapestries, rugs, shower curtains and furniture. Their Music + Tech collection is a go-to destination for vinyl, record players and tech accessories. They offer free shipping on US orders over $50.
---
4. Macy's.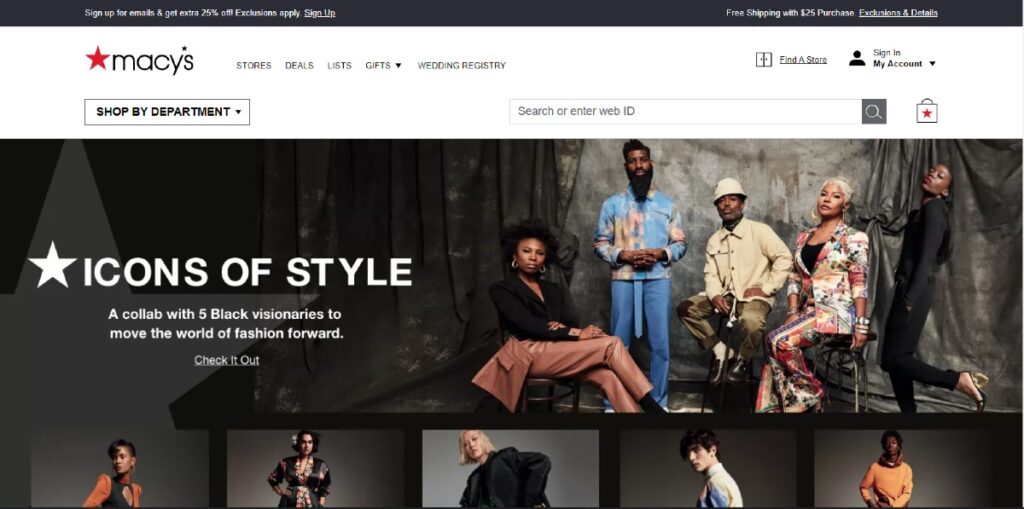 Another store alternative for H&M is Macy's. It is one of the nation's premier omni-channel fashion retailers. The company comprises three retail brands, Macy's, Bloomingdale's and Bluemercury. It is an American department store chain founded in 1858 by Rowland Hussey Macy. It became a division of the Cincinnati-based Federated Department Stores in 1994. Macy's, Inc. is headquartered in New York.
They are dedicated to their customers with worldwide shipping service and they support most of the country's local currency. They ensure fashion, value and high-quality products for their customers and they have a trend of staying up-to-date on the latest fashion.
Macy's have dresses with a wide range of sizes including petite and plus, so you don't need to worry about getting the perfect size for you. They also have many deals for huge savings, they offer Black Friday Deals, Womens Black Friday Deals, Cyber Monday Deals and Christmas Gift Guide. 
---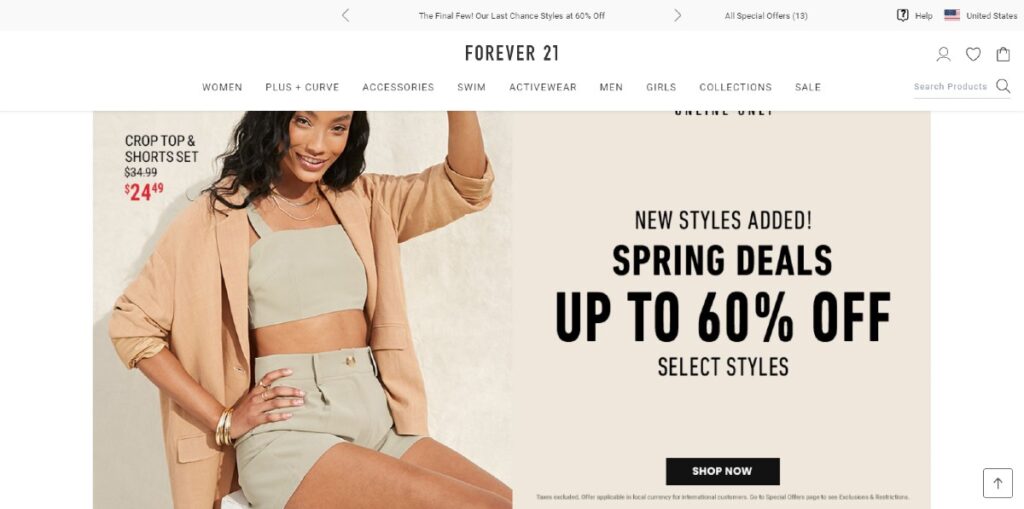 FOREVER 21, is another fast fashion retailer like H&M, headquartered in Los Angeles, California. Originally known as Fashion 21, the first store was founded in Los Angeles on April 16, 1984. By husband and wife, Do Won Chang and Jin Sook Chang from South Korea.
Forever 21 is known for its trendy offerings and low pricing. The company sells accessories, beauty products, home goods and clothing for women, men and children. 
They have a wide variety of clothing such as plus+curve, swim, activewear and sport and athletic. They always have the hottest deals on their site. You will get 20% and 15% off for $65 and $50 shopping respectively.
---
6. Reformation.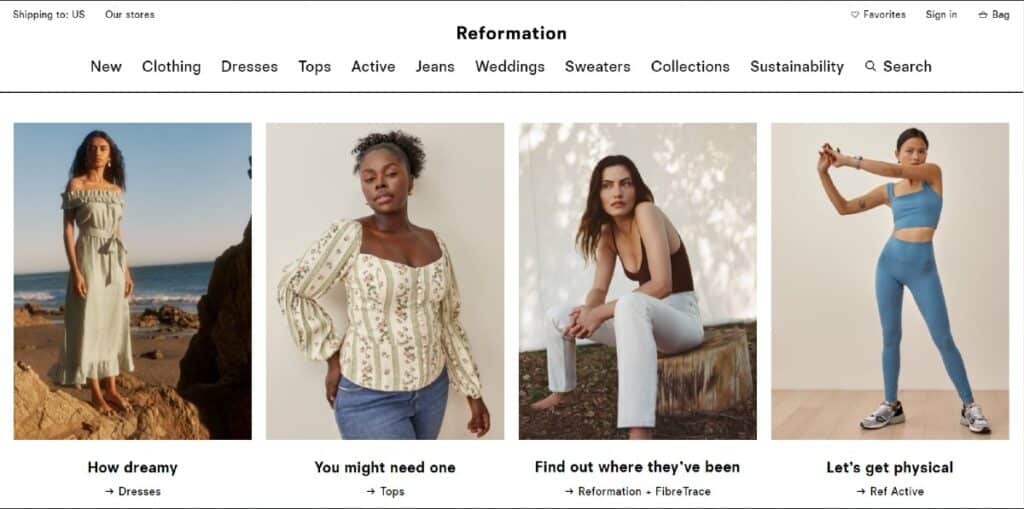 Reformation began by selling vintage clothing out of a small Los Angeles storefront in 2009. They quickly expanded into making their own stuff, with a focus on sustainability. They have a huge collection of items in a variety of categories such as dresses, tops, active, jeans, weddings, sweaters and many more.
This fashion store focus on their customer satisfaction and offer customer care 24/7, so be sure they are always there for you. The first and most amazing deals of Reformation that will definitely attract you is.
Their free express shipping on all orders and no extra charges on delivery. If you are looking for the latest fashion and stylish trendy clothes without breaking your bank then you can give their retail store a try. 
---
7. ASOS.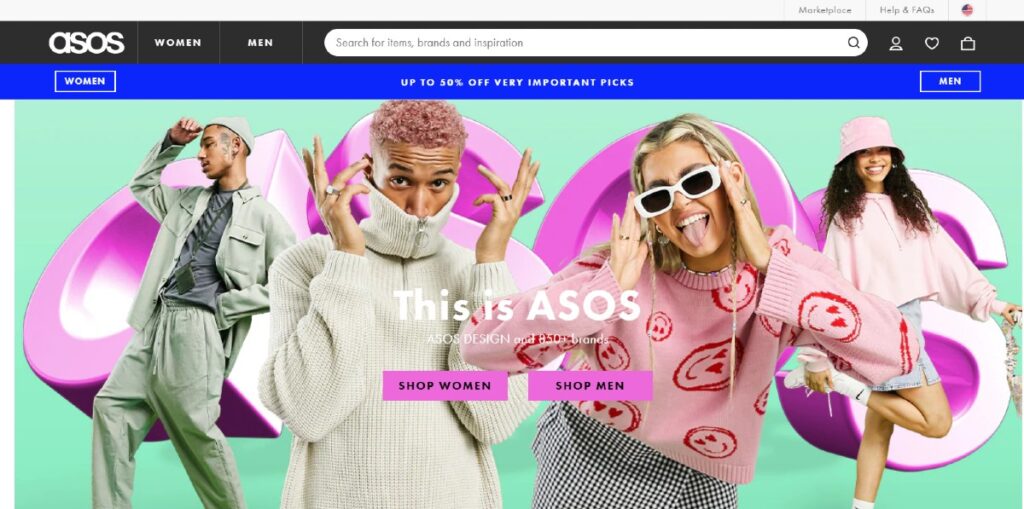 ASOS Brands, created by their London design team, look between the lines to bring you the freshest clothing, shoes, accessories and gifts. When it comes to their curation of brands at ASOS.
They select the best of those to give you the biggest variety, amazing exclusives and coolest collaborations. And in case that wasn't enough, they've also got a range of first-rate Face + Body products and unique wedding collections you can express yourself with, too. There are no rules – just endless ways to be you. 
ASOS DESIGN interprets major trends, adding that next-level ASOS spin. Representing in their size ranges (ASOS Curve, Tall, Petite and Maternity), they've got all the stuff you need to invent a style that's all yours… making every day, night and everything in-between as extraordinary as you are. It doesn't stop with their own amazing ASOS Brands, either.
They have that same love for other labels, choosing only the best pieces from their collections to give you all the things you want to wear… as well as some things you never imagined you'd fall for. They have a tendency of always improving their services. They offer free worldwide delivery and returns policy.
---
8. Missguided.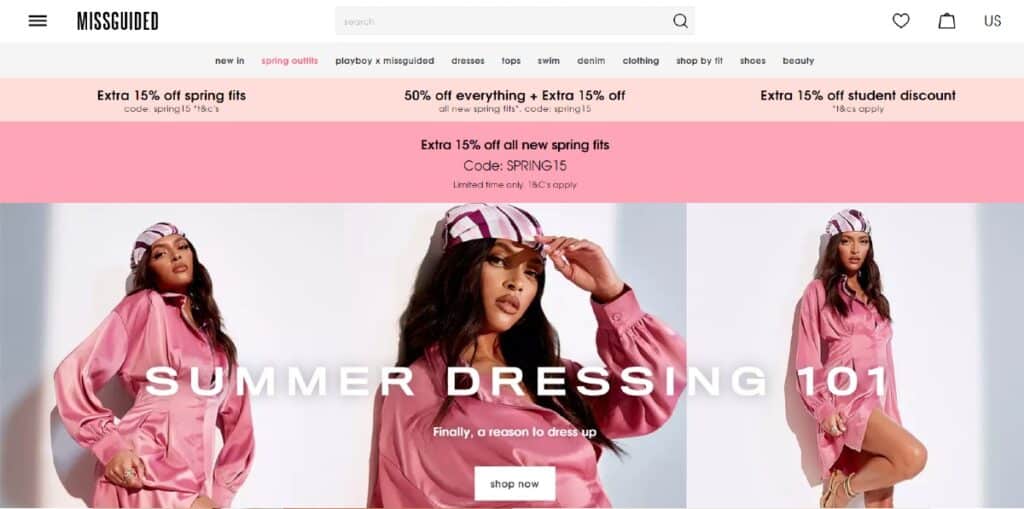 Missguided is a bold, straight talking and forward-thinking fashion brand inspired by real life that aims to do exactly that. It is a UK-based multi-channel retailer selling clothes aimed at 16–35 years old women.
They create looks designed by in-house talent that's made to equip millennial women with the fashion they need for all elements of their life. They make fashion easy for everyone by making their products affordable. It's not just fast fashion – its rapid fashion.
They drop up to 1000 brand new styles every week. You can easily save money as they offer deals like 15% off student discount, 15% off spring fit and many more.
---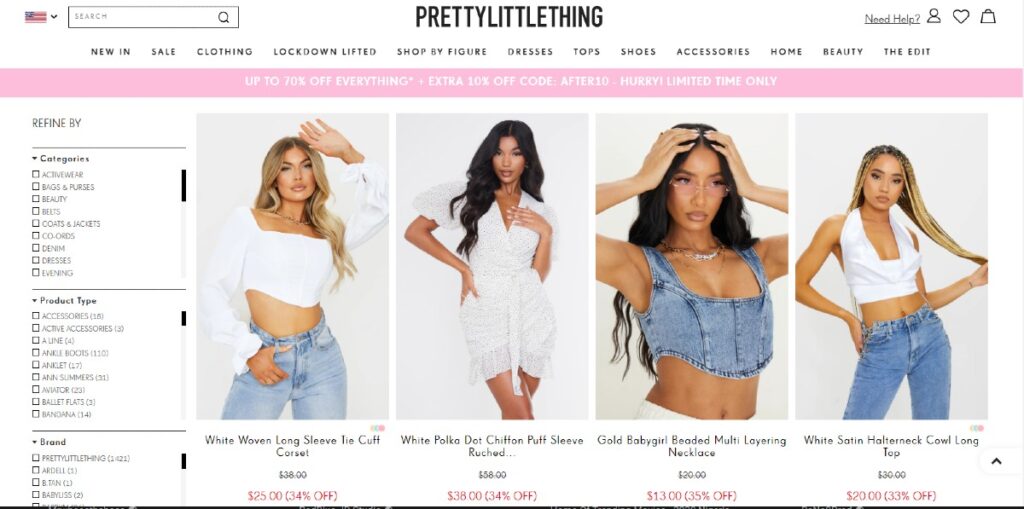 Prettylittlething is a UK based fashion retailer. They strongly believe that style should be accessible to all, whatever their budget, as they deliver product inspired from the catwalk and the coolest muses of the moment.
Girls can get everything they need from the latest trend-led pieces to celebrity inspired looks, to the everyday wardrobe staples and that ultimate party piece. They have gone beyond offering just clothing to become an authority in fashion and beauty in their own right, providing our customer with everything a modern girl needs to to own her own style.
They are known for good deals and discounts on various occasions. 
---
10. & Other Stories.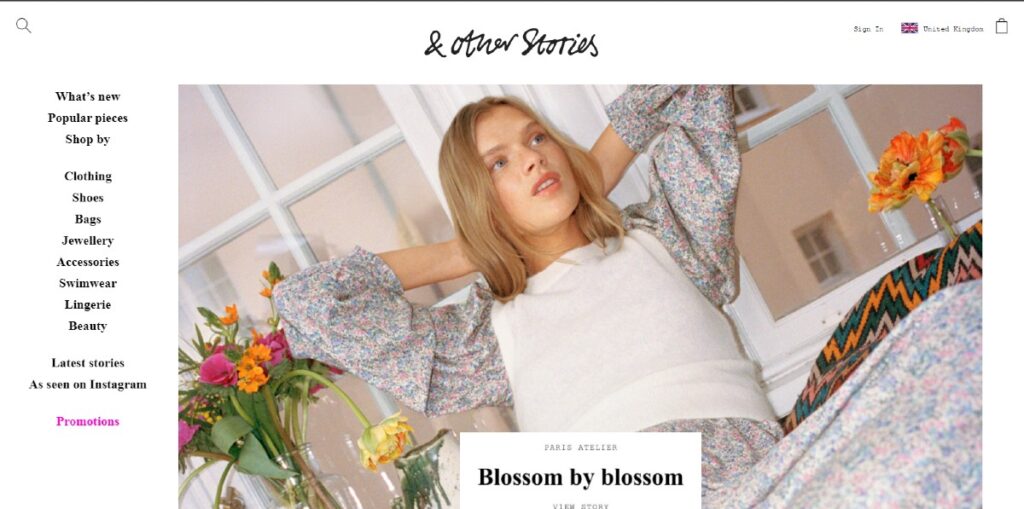 & other stories, founded in 2010, a one-stop styling destination filled with collections from three design ateliers in Stockholm, Los Angeles and Paris. This retailer is actually owned by the H&M corporation making it perfect for comparison.
Their day-to-day world involves everything from the sketch of a pair of shoes and the fitting of a new collection to a photo shoot in the studio and new beauty products and fragrances being tested. You will find a unique flavor of choice in their store. Their clothes are very unique in its own style and fashion. If you are really bound to bore with the same trendy dresses then this retailer shop is for you.
All stores have their own understanding of style and fashion, you choose what suits you the best. The choice is always yours