"Can't get any better than Zara, huh?"
Well, it's no surprise many feel this way. It's a fact that Zara is high up there in the fashion industry, dominating with unbeatable prices.
We're talking about a bold brand that has everything you want — without turning into just another run-of-the-mill chain store.
You want high-end?
They have it.
You want affordable yet looking like it came straight off the runway?
Zara still has you covered.
Yet, Zara is not the only shop fitting the above description. If you want more options, there are many other clothing stores that you may not know about.
That's why we've compiled for you a list of 11 stores that are just like Zara.
1. H&M
Hennes and Mauritz, popularly known as H&M, is a mega-retailer that has been in the fashion industry for a long time. It's a recognizable brand worldwide, with over 4,000 stores operating globally.
H&M is also a lot like Zara, with both companies eyeing the same markets. Both stores are budget retailers with huge amounts of product turnover.
If you're looking for a shop that's just as affordable as Zara, you may want to give H&M a try.
---
2. Missguided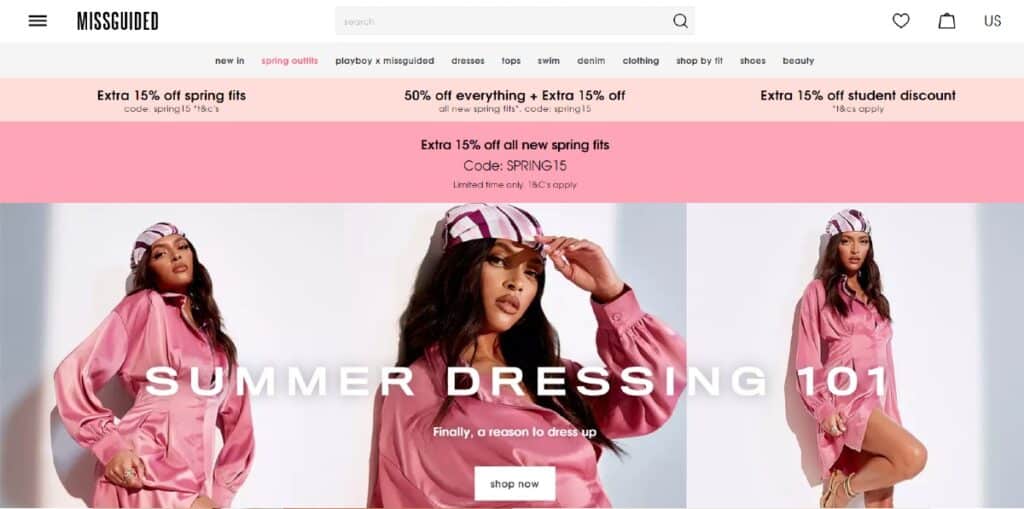 Missguided is a UK-based brand focused on fast-moving women's outfits.
They design clothes for all sizes. Their demographics are young, fashion-hungry women between 16 and 35 years. If you have an appreciation for "what's next," Missguided's trend-centric strategy may suit you best.
Besides, they are just as affordable as Zara.
---
3. Eloquii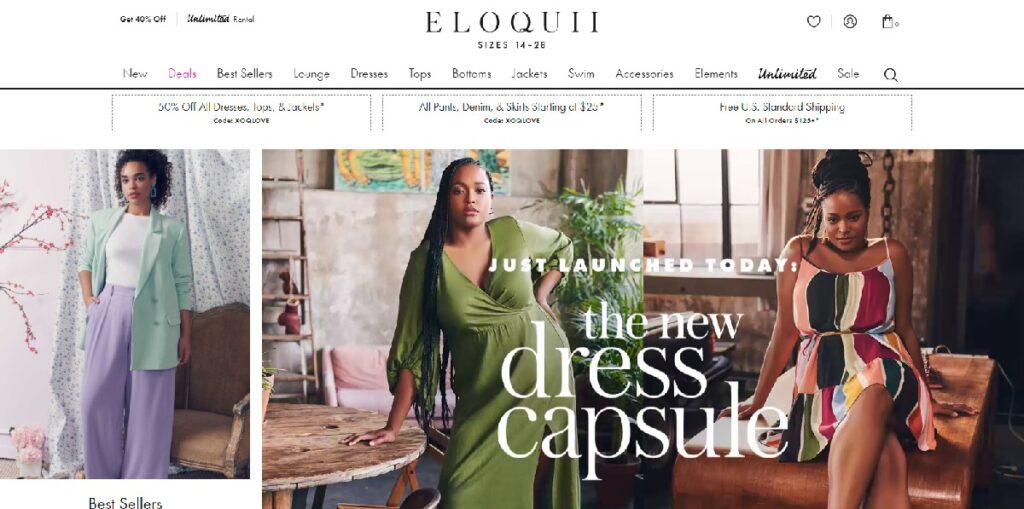 Now, we couldn't possibly talk about stores that can offer you the Zara experience without mentioning Eloquii.
The brand checks all the boxes:
Big name
Stylish
Reputable
Trendy collections that go for regular street prices
Eloquii is basically the closest you can get to Zara — for the plus-size side of fashion, that is.
---
4. Sideline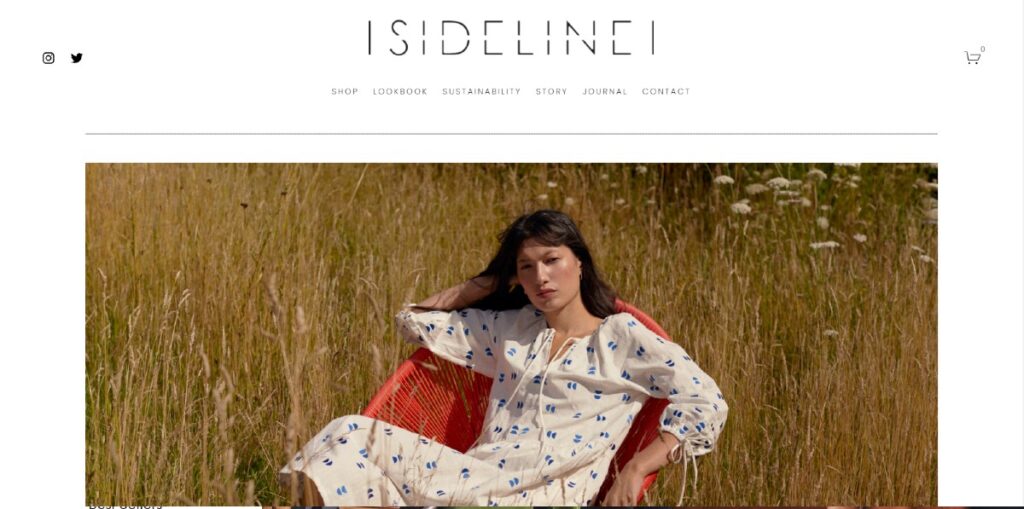 You're probably wondering how Sideline is anything like Zara, and you're right. At first glance, the two might as well be the east and west.
Zara is a giant retailer churning out fashion pieces by the tons. Compared to Sideline, a small brand operating out of a converted brewery on England's south coast, the two couldn't be further apart.
And yet, Sideline keeps the same values at heart that Zara upholds. They are both about unique, fashionable pieces for the masses; stylish clothing affordable to just about anyone.
One thing you can expect with Sideline?
Distinctive designer pieces with a good amount of thought behind them.
---
5. Neon Rose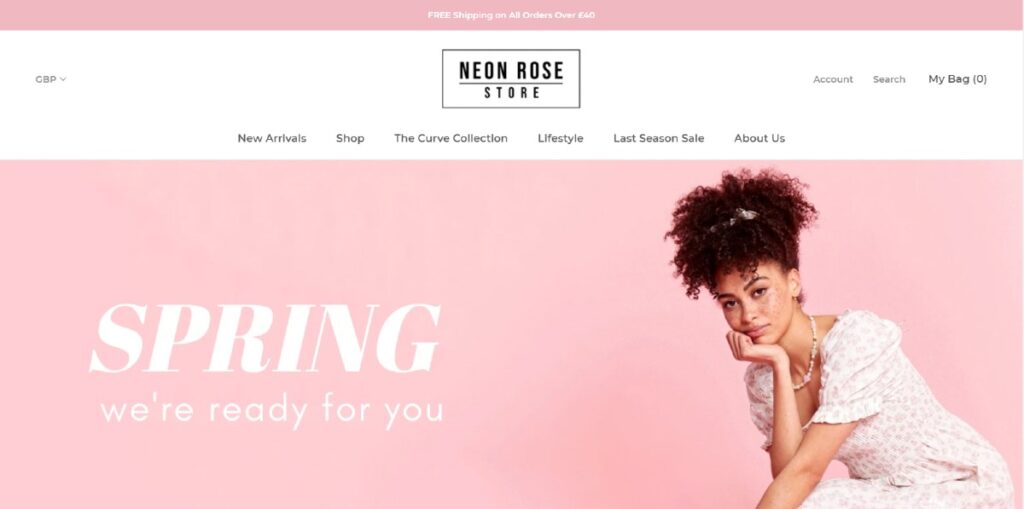 Neon Rose is a UK-based retailer focusing on contemporary and stylish prints. Their output may not be as mega as big names like H&M and Zara, but they do have a lot to offer, especially with their trademark summer outdoor prints.
The best thing about Neon Rose is that they strive to accomodate all sizes, so chances are you'll almost always find something that fits perfectly.
If you're not familiar with the brand, you're missing out on top-of-the-line products that are just as budget-friendly as Zara.
---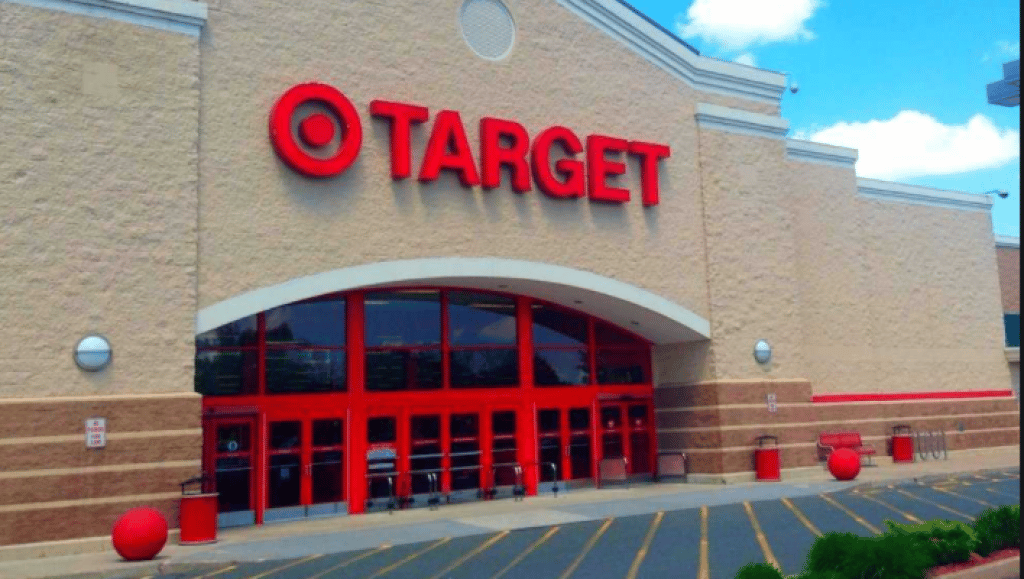 Target is a big name, and as you can expect, has a massive selection. If you're not a fan of experimenting and feel more comfortable with a brand that's as established as Zara, try Target.
The retailer is upbeat and keen on the latest trends. If there's a style that's making a buzz in the fashion world, you can trust that target will get their hands on it.
The best part is their unbeatable prices:
You can take home a dress for the price of a movie ticket.
---
7. AllSaints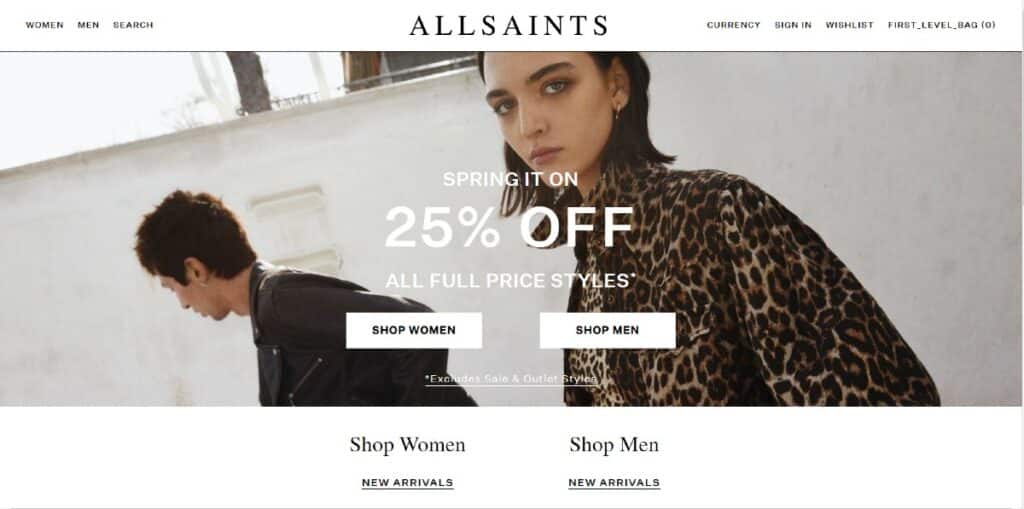 AllSaints is a reputable retailer with outlets on almost every continent, making it nearly as accessible as Zara.
However, what puts AllSaints on this list is their quality. The brand is religiously committed to creating durable garments at affordable prices.
They also have lines dedicated to both men and women. If you're looking for pieces that'll outlast fast trends, make AllSaints your go-to place.
---
8. Simonett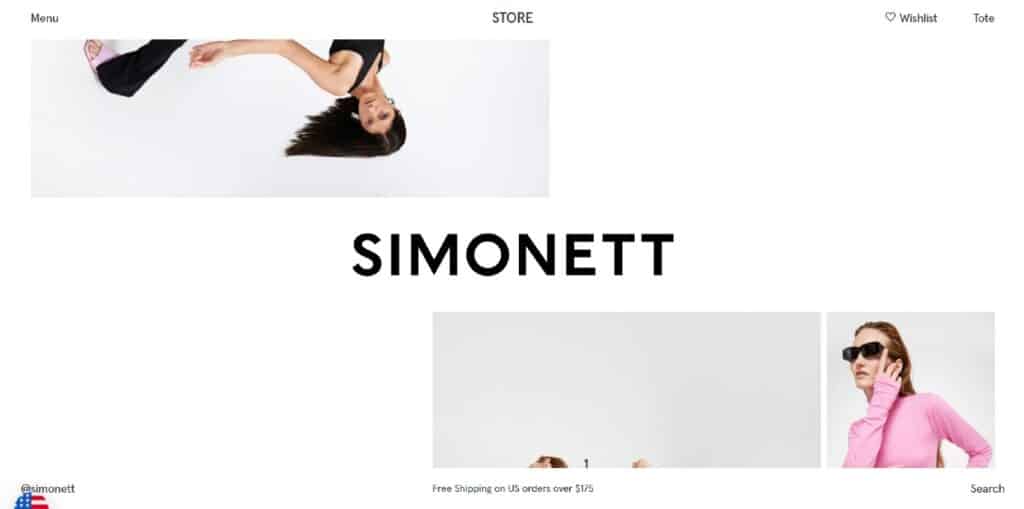 Simonett Pereira's self-named label is a womenswear brand that spares no effort in churning out statement pieces.
The Miami-based retailer's strong suit is creativity. They are experts at crafting beautiful garments that can withstand ever-changing trends.
Some of the pieces they offer at purse-friendly prices are jaw-dropping. Also, the range of affordability is unbelievable. You can get away with some of the latest designs for less than $100.
---
9. Saks Fifth Avenue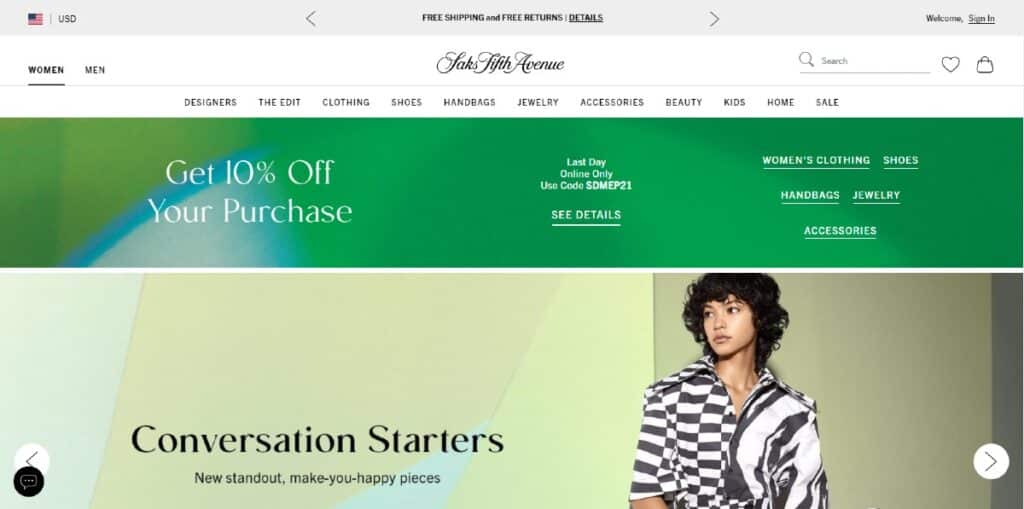 The name Saks Fifth Avenue might as well mean affordable designer apparel. The US chain store is well-known for its stylish, fashion-forward selections.
They have a lot on their shelves for both genders with attractive discounts during sales or on holidays, so you may want to keep an eye out for those.
---
10. Sister Jane
Now, Sister Jane had to be on this list. The brand is like a dessert after a sumptuous meal.
There are a few ways SJ is similar to Zara. They are both unreserved when it comes to dishing out epic, high-end outfits at throwaway prices.
Granted, you won't get everything at SJ as you likely would at Zara, but if you're a fan of laidback retro vibes, you better start clapping. The London-based retailer prides itself as a vintage-inspired fashion brand.
You may want to check out their collection of floral print summer wear dubbed "Dreaming Daisies."
---
11. Kitri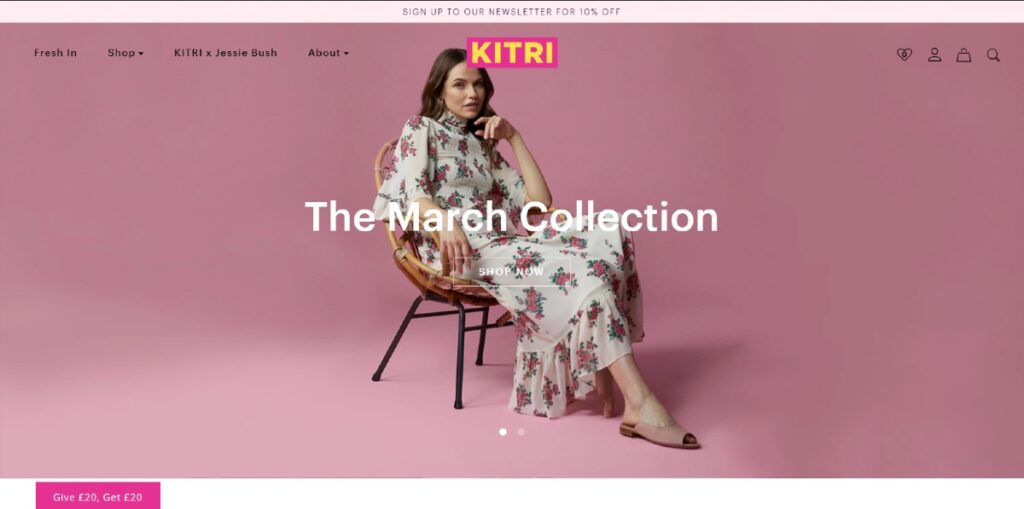 Kitri is a London-based womenswear store. They proclaim to be a premier quality brand that focuses on creating epic fashion pieces that go straight to consumers.
The brand's design ideas can pack a punch, churning out cute and timeless prints like what you would find in a Zara outlet.
Additionally, the straight-to-consumer strategy Kitri employs ensures their collections remain within financial reach.
The upside (and possibly a downside) is that the brand maintains limited production, making their outfits unique.
You get to hold your head up high if you own a piece that's already out-of-stock in a couple of months. On the other side of the coin, it's a bummer if you missed out.
---
Conclusion
Looking for affordable without compromising on style?
We've done the groundwork for you. Now, it's time to check out some of these stores and see how you feel.
Don't get us wrong, we all love Zara. It's big, trendy and doesn't disappoint. And who doesn't appreciate the comfortable feeling of knowing, you'll almost always find whatever you're looking for with this retailer.
Still, it doesn't hurt knowing you have alternatives, so you can shop whenever you want.
Even if Zara is your one-stop-shop, who knows, you may end up loving some other brands just as much.
Written by Adam Marshall a freelance writer who specializes in all things apartment organization, real estate, and college advice. He currently works with Arch at Ft. Wayne to help them with their online marketing.