Selling clothes online is easier than ever. There are now sites and apps that have made the selling and buying to be easy. You can start making cash instantly from selling your old clothes online. This is where poshmark comes into play.
Poshmark is a good place to sell your stuff; the site says that social engagement drives 90 percent of its sales. The Poshmark is great for getting listings up in under a minute. All you have to do is upload a couple of photos of your item, select category tags, and set the price; it's the actual selling of the clothes that may take a little longer.
Once a sale is made, Poshmark keeps a 20 percent commission for items over $15 and a flat $2.95 commission for items under $15. You can sell pretty much everything on Poshmark. Women's, kid's, and men's clothing and accessories are accepted from a giant swath of brands.
We've put together a list of some of the top sites like Poshmark for selling both new and old clothes online
Top 7 Apps and Sites Like Poshmark
1. Depop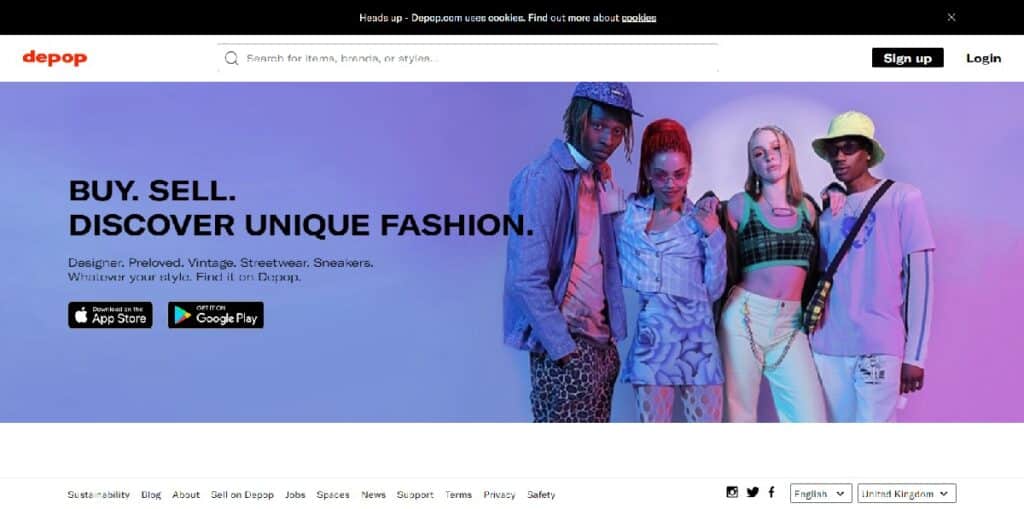 Depop is more than an online resale platform; it's a creative community marketplace and social app for buying, selling, and sharing fashion inspiration. It is also a place where sellers have complete control over their photos, prices, and descriptions.
Depop only takes a 10 percent fee from completed sales. To start selling, download the app, and begin creating listings for your used apparel. Increase your chances of having your garments seen by engaging with buyers and sellers with a similar style. Whether it be vintage, designer labels, or name brand, there is sure to be an interested buyer perusing this global marketplace.
---
2. ThredUP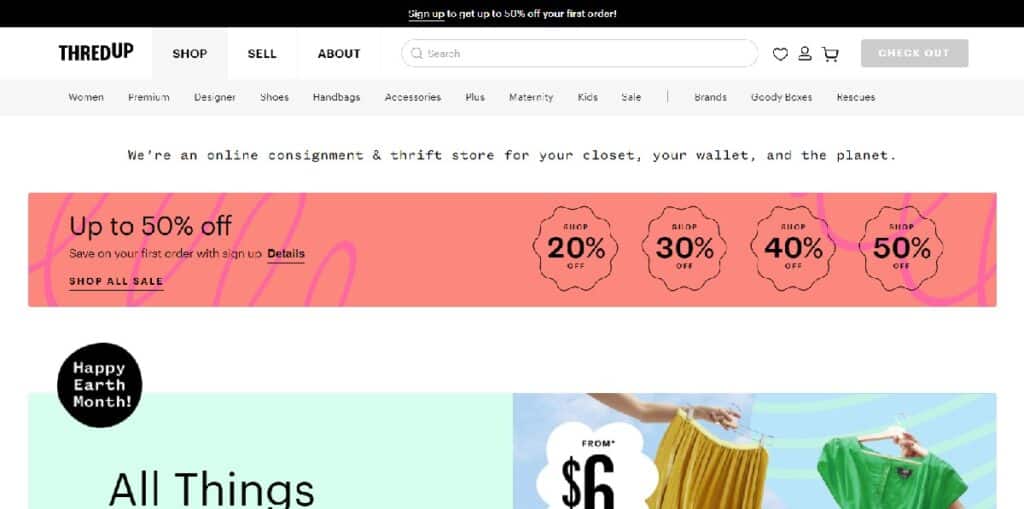 Touted as the world's largest online thrift store, thredUP carries more than 35,000 name brand items. The store accepts maternity, children's, and inclusive sizes, as well as jewelry and accessories. To sell, simply request a Clean Out bag and fill it with high-quality name-brand pieces.
Once a team member goes through your shipped items, you'll be notified of your payout. On average, 40 percent of received items are accepted and sold online, while the rest are donated or responsibly recycled. Curious how much you could make by selling with thredUP? Use the handy Payout Estimator to see how much your items are worth.
---
3. Vinted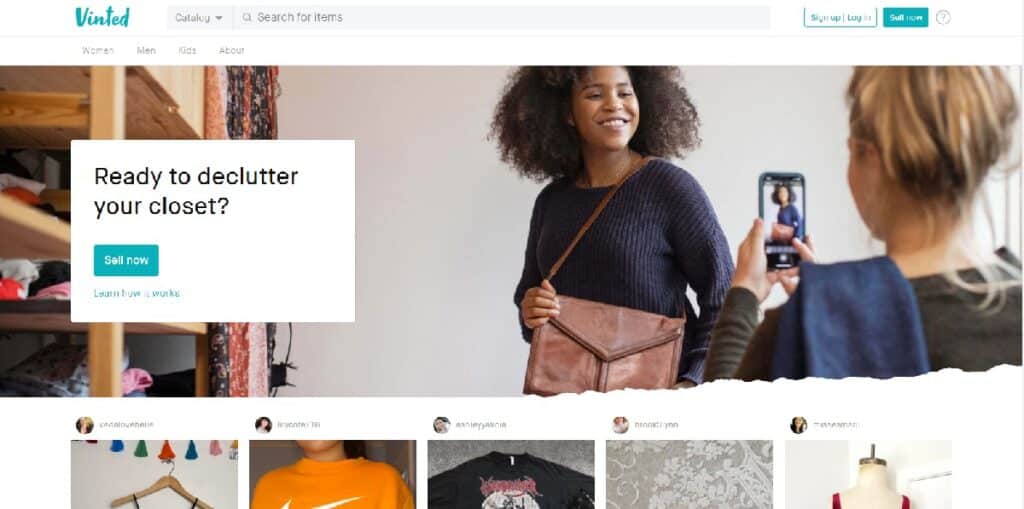 Vinted is a huge online market place for selling clothes, with millions of users. It's similar to Poshmark in that pretty much anything goes. You upload your items, set the fee and package things off when they're sold.
However, in comparison to Poshmark, Vinted has a slightly older target audience. You might not be able to sell your 70s maxi floral dress on Vinted, but a classy Mango suit jacket is likely to be snapped up in minutes.
As with most platforms for second-hand clothes, if you've got anything that you've bought recently but doesn't fit, it's way more likely to sell than something from a few years ago.
Even better, if you can bag a popular high street item that sells out in store quickly, you'll be able to sell it for twice the price on here.
---
4. Vestiaire
Vestiaire, an online store created by women for women, is on a mission to make fashion resale simple, safe, affordable, and accessible to everyone. By using a sleek app that allows sellers to snap, share, and sell their well-loved apparel, you can quickly minimize your wardrobe and pass along your quality garments to someone else.
It also has a pretty incredible return policy: if a buyer wants to return an item, the team at HQ will handle it, and you'll keep your payout as long as the listing was honest and accurate. Even better, sellers earn more than 80 percent of all sales. Time to start listing!
---
5. Aliexpress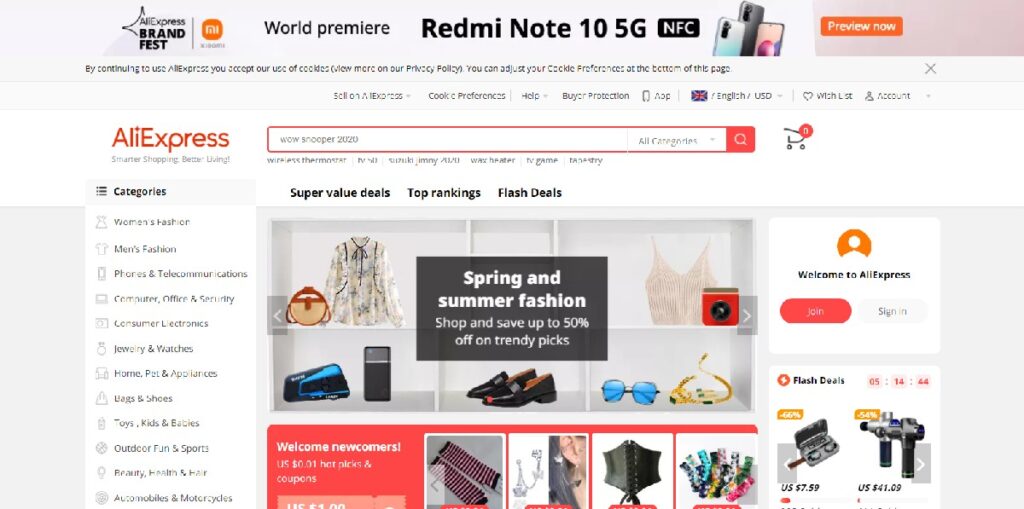 No list of sites like Poshmark will be complete without AliExpress. It is one of the largest ecommerce sites in the world. While it is more well known in Asia, western shoppers are starting to discover the great deals available on this site.
Alibaba, a major Chinese conglomerate, owns the site. The products are sold from Chinese merchants, which increases the shipping time for international customers. In the US, you may need to wait up to 29 days for items to arrive with free shipping.
Waiting longer for your order is an inconvenience, but you can typically find prices that easily beat Amazon and eBay.
---
6. RealReal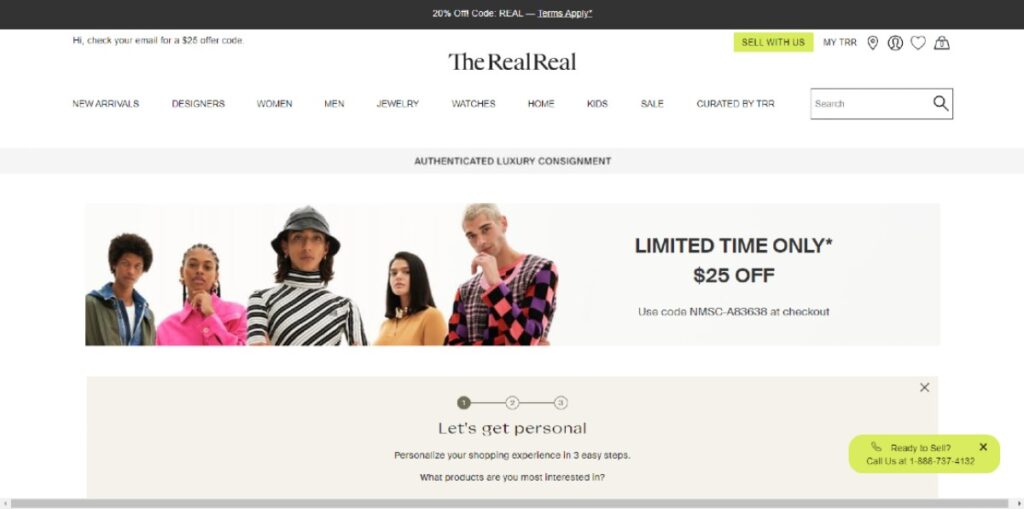 Looking to sell a Chanel dress or a Louis Vuitton bag? The RealReal is your go-to place for online consignments. While you won't make back what you paid for your luxury items, you will certainly earn a pretty penny by cleaning out your designer closet (up to 85 percent commission to be exact).
Simply mail your items using a prepaid label or stop by one of the Luxury Consignment Offices for drop-off—the company even offers free in-home pickup in certain metro areas. The RealReal is also a proud partner of GOOD+ Foundation. Items that cannot be consigned are donated to help break the cycle of poverty while also keeping clothes out of landfills.
---
7. Rebelle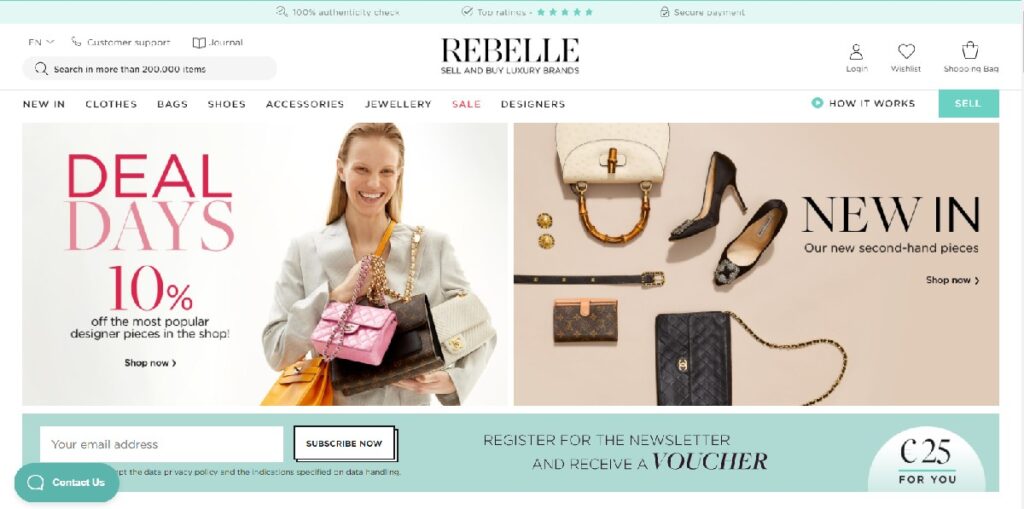 If you're lucky enough to own some designer clothes (that you no longer want) then Rebelle is one of the best sites for selling them online.
Unlike the sites listed above, you list your item and then send it to Rebelle. They will verify the quality and authenticity of the item, essentially preventing any fraudsters from ripping anyone off.
Once the item is sold, they'll post it off to the buyer and transfer the money to you. There's also the option to have Rebelle handle the selling process for you, but at €15 per item sold, we'd only recommend this if you're selling a large number of expensive clothes.
---
So if you've got any clothes tucked away somewhere, you could really make some money selling them on these sites like Poshmark.