You probably must have seen a lot of girls rocking the Aritzia boyfriend hoodie or their famous super puff. That's how trendy Aritzia collections are. They make all-around season essentials that cater for your every-season needs. No matter what season it is, you just happen to always find something in their collection that quenches your palette of fashion taste.
Aritzia has been doing everything right, no doubt. From their in-house clothing that creates the perfect combination of clothing for fashionable women to their off-duty model collection. They are just one of the best at retailing fast-fashion apparel that is affordable and commands class.
There is nothing wrong with being content with the available clothing repository at Aritzia. Still, suppose you want to bring more diversity to your wardrobe. In that case, you need to know about these 10 other stores that are a perfect alternative to Aritzia in terms of quality, luxury, and affordability.
1. Kotn.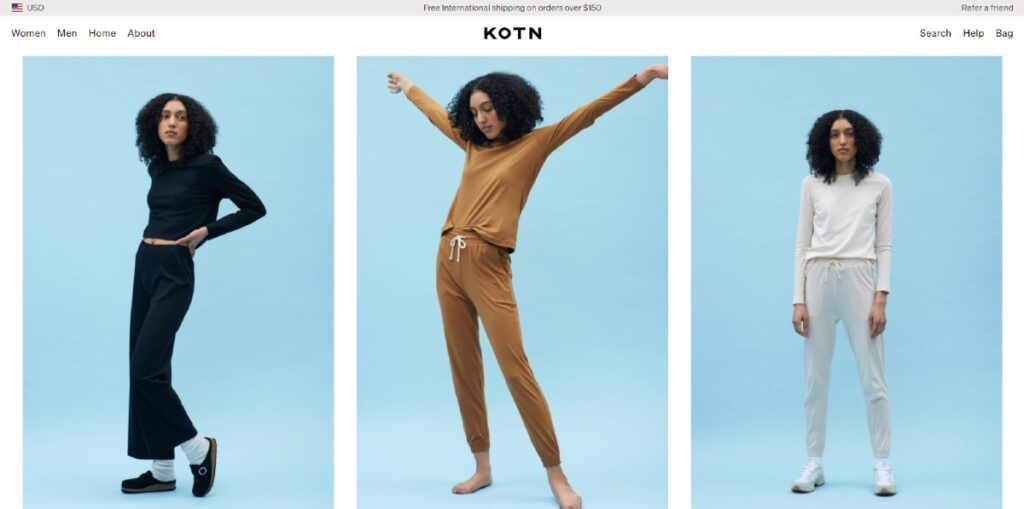 Kotn's Corduroy work jacket, ribbed relaxed polo, and reverse terry hoodie are just some of the perfect products to try out first if you are overwhelmed by their extensive collections. This store does not only retail fashionable clothing that is affordable but also finds a way to blend comfort, simplicity, and never-seen-before aesthetic flair.
Kotn is a Canadian-based clothing fast-fashion retail store with a reputation for selling simple staples for every wardrobe needs. Their clothing is breathable, comfortable, and made from 100% ethically sourced cotton from Egypt.
They also have juicy offers that will leave the best of their products lying in your closet in just a click.
---
2. Oak + Fort.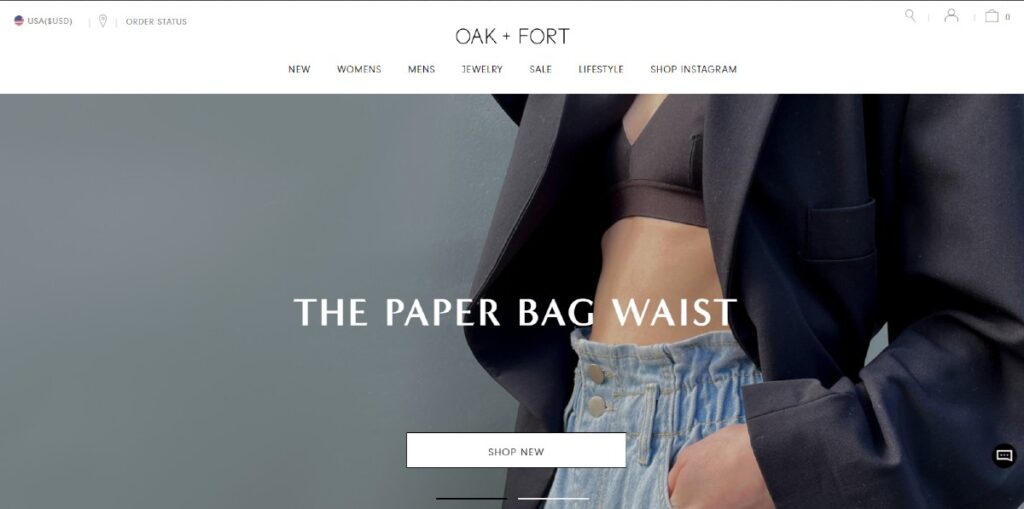 Are you always out of clothes to blend with your favorite styles, and no matter how large your wardrobe is you end up not finding something to step out in? Oak + Fort is a Japanese-inspired store with styles that will go with almost anything in your closet.
Oak + Fort features a timeless catalog of color pallets in black, gray, navy, and tan. You will experience another level of ease and comfort when it comes to matching your already owned clothing with the styles you will be shopping for on Oak + Fort.
At Oak + Fort, you'll enjoy juicy offers on accessories, jewelry, homeware, and beauty products.
---
3. Reformation.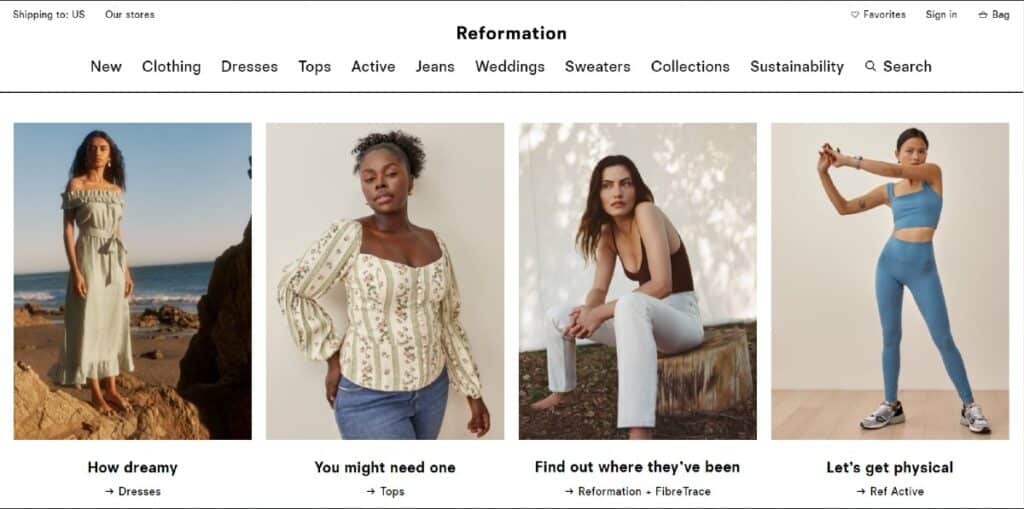 Reformation has opened its first retail store in Canada at Yorkdale. Hold on a second; you don't have to visit their Toronto Flagship warehouse to get a share of their eco-friendly and sustainable clothing. You can always shop their latest at the comfort of your home with the right picks delivered to your doorstep and in the best condition.
This Toronto-based store features hangers, vintage furniture, reusable totes, garments, and breathable fabrics.
At discounted prices, you'll enjoy the best offers on dresses, including jeans, tops, handbags, shoes, and many more.
---
4. Loft.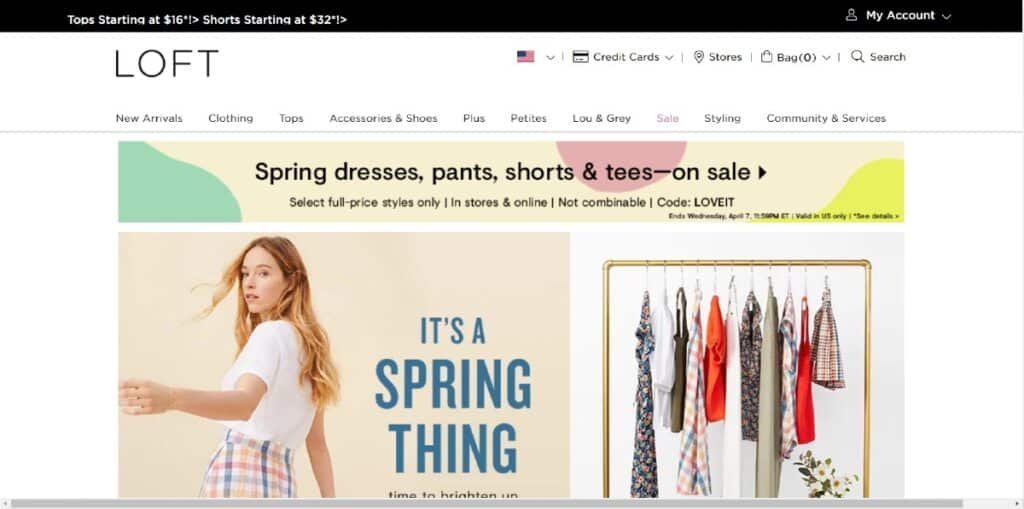 Do you fancy crazy soft and cozy basics? Then, Lou & Grey tops as a perfect alternative to Aritzia. Lou & Grey which is now known as Loft has the perfect cashmere and loungewear for easy nights out match up and also for your cozy nights in.
Dressing yourself up in breathable, soft, and cozy fabrics that just makes your body feel nice and your appearance classy is the deal you'll never be tired of getting at Loft. Their dresses and accessories look luxurious and expensive but don't come with the regular high price tags that most stores selling similar quality and diversity offers.
---
5. The Frankie Shop.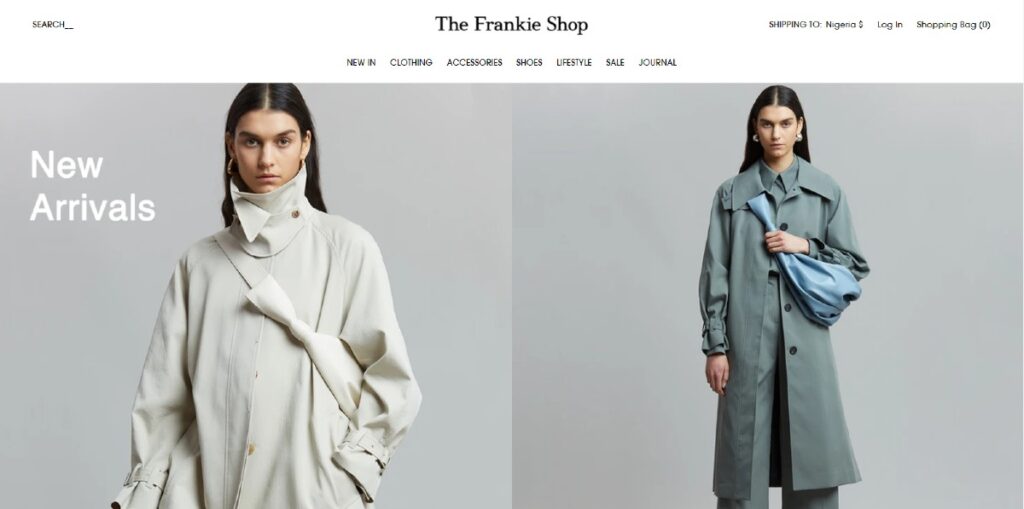 If you are thinking of feminine dresses that are affordable and timeless and meet up with the modern woman's lifestyle. The Frankie Shop is where to shop.
If there is one thing to like The Frankie for as an alternative to Aritzia, it's their understated yet elevated pieces of classy line ups such as blouses, tops, coats, and blazers accessories; they feature stunning handbags to go with your everyday lifestyle.
There is always something new and unique to go around, no matter your style or taste. The Frankie Shop also leads at retailing paper bag waist pants and wide-leg trousers and sweaters in slouchy silhouettes.
We won't call them an alternative to Aritzia if they aren't cheap. We know you love Aritzia for its affordability and won't dare throw a store with the luxurious price tag at your face.
---
6. & Other Stories.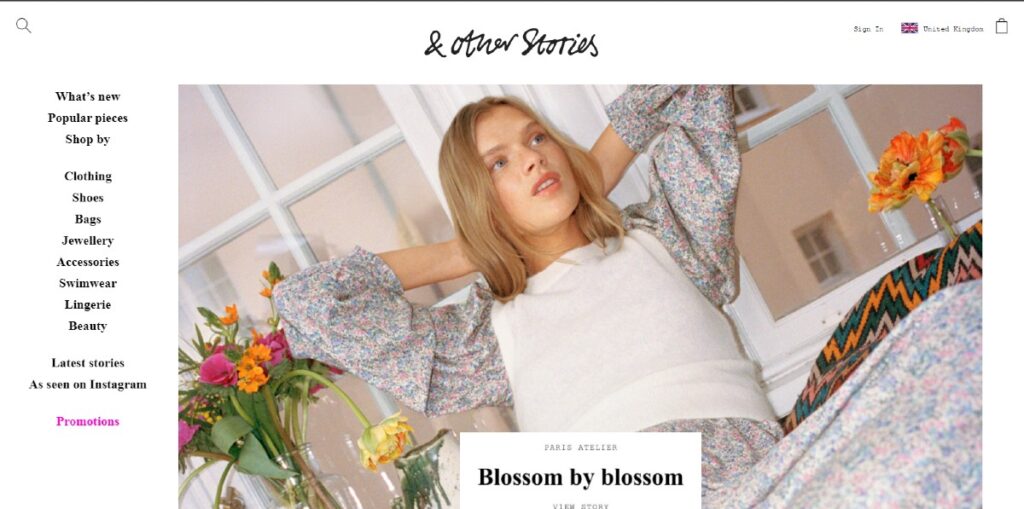 From swimwears to shoes, handbags, and accessories, Other Stories has got it all. Their feminine silhouette, pretty pastels, and floral dresses will melt your heart. It is one thing to find affordable women's cloth; it is another thing to find one that doesn't look cheap. The price tags on this best new thing in fashion trends are unbelievably low when compared to other fast-fashion stores selling quality and diversity.
---
7. Storets.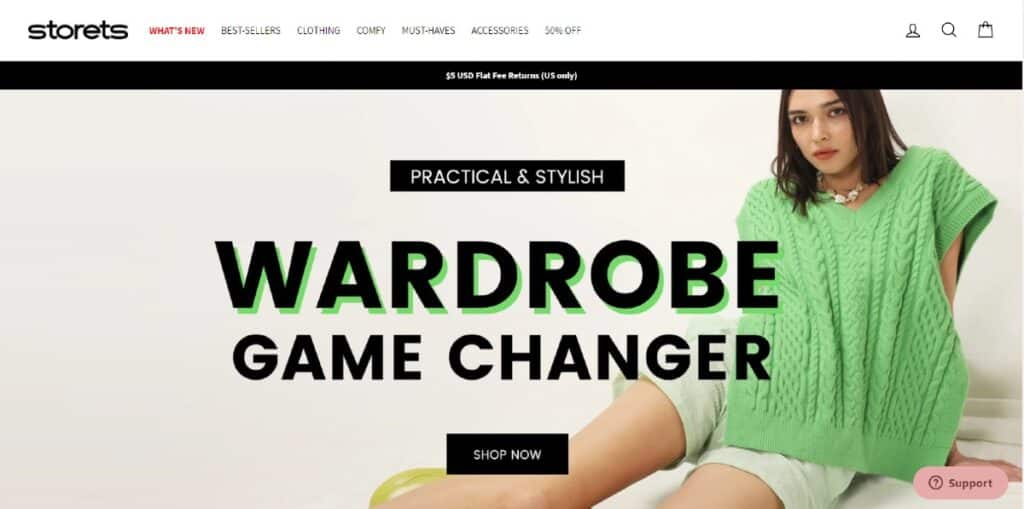 This store, like Artizia, has everything chic and trendy. If your style can be defined as classic with some twist, Storets has just the perfect collection for your wardrobe.
Storets have been able to keep their shelves simple, easy to select from, and are known for not being too over-the-top.
Their fabrics are eco-friendly and sustainable, and their prices don't come at a back-breaking tag like most luxurious fast-fashion stores online.
---
8. Mango.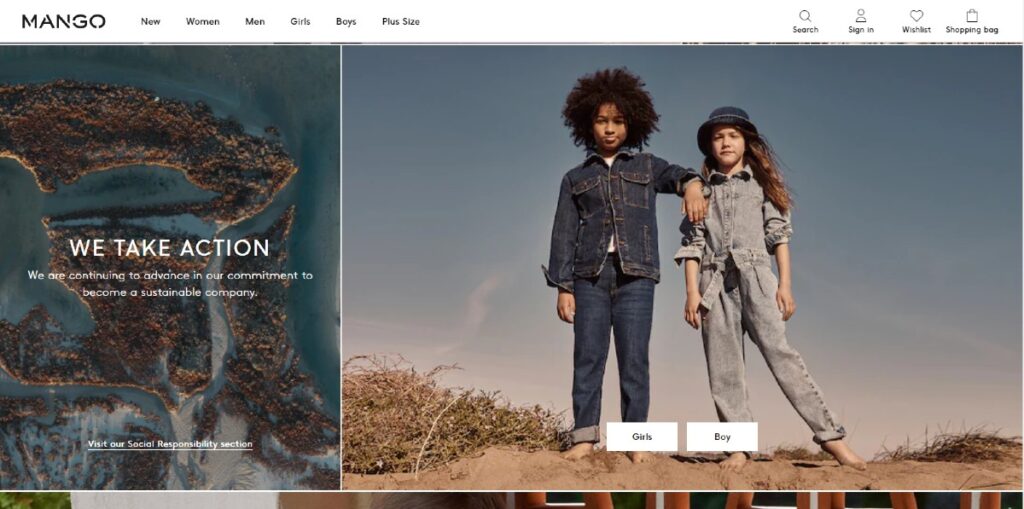 Mango is all shades of amazing when it comes to owning a collection of fashionable items that are wearable and on-trend with a modern contemporary appeal. If you are familiar with shopping for your favorite and trendy wears on Zara, then you should know that Mango has more in stock and is often regarded as the elder sister to Zara.
If you love super wearable items that are luxurious but don't come with expensive price tags, you may want to visit Mango's online one-stop shop as frequently as possible.
---
9. For Love and Lemons.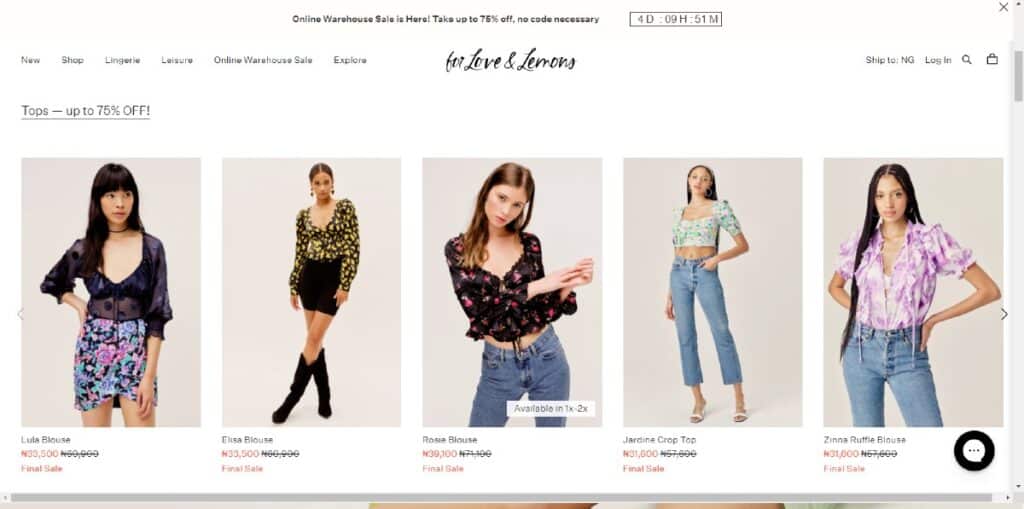 This brand is one of the best alternatives to Aritzia, with a massive online presence and following. Your favorite influencers and celebs can't be wrong modeling for this brand. Their collection features pretty and modern-style designs that will bring out every ounce of beauty in you.
For your corduroy pants, pom-pom sweaters, and puff sleeves, For Love and Lemons should be under your radar.
---
10. Dynamite.
Do you want to look colorful with a touch of class and simplicity? Dynamite is the right alternative store akin to Aritzia. For everyone who loves to shop at affordable brands like Aritzia, there is more to look out for at Montreal-based Dynamite.
For the best and affordable deals on faux leather pants, cardigans, knit tank tops, blouses, sweatsuits, blazers, and much more, Dynamite will make your head spin in pure satisfaction.