The clothing industry is one that is booming, well it has always been that way. People have a love for clothes and would always want to be in vogue with the latest fashion trend.
This reason is primarily why clothing stores and websites are making a fortune because they are in a business where the seller can absolutely do anything they want with the price and not be regulated.
Along the line of fashion retail websites came the invention of cloth resale marketplaces; places where buyers and sellers are brought together giving both the much needed visibility and ability to negotiate prices.
Today we would be talking about one of the best; Depop and its alternatives.
What Is Depop?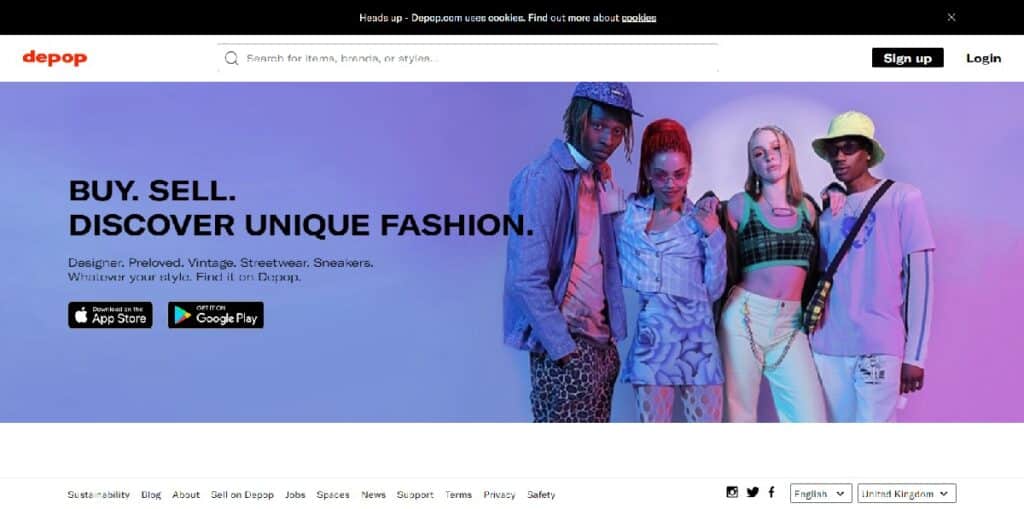 Like said above Depop is a clothing resale platform originally developed as a social network for fashion lovers. It is essentially a free marketplace for buying and selling clothes, making connections and having a fashion focused social space.
Depop has grown to have quite a lot of influence and a marketplace for all, both celebrities and influencers to normal individuals. It's the same on the buyer side too and the user managed design of it means that all forms of products are available on it.
It also functions as a social media channel with you being able to follow like-minded people and build a buyer or seller community or perhaps people in the same fashion predicament as you.
A 10% fee for each item sold is collected though.
That doesn't deter users though.
Best Apps Like Depop.
Well let's get into what exactly you are here for, apps like Depop, let's explore the alternatives you have instead of Depop.
1. POSHMARK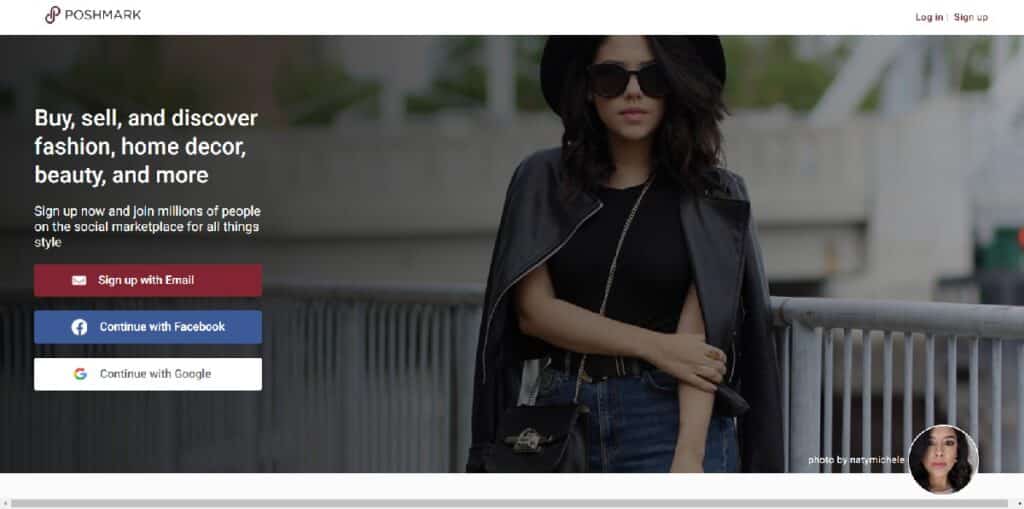 You must be familiar with this brand, it's one of the best clothing resale platforms out there and is one of the best apps just like Depop.
Just like Depop, its an amazing place to sell your products, however bear in mind that Poshmark is more competitive to sell on than on Depop, but if you should succeed in it, you can enjoy a luxurious life from the profits made from the platform.
Just like Depop, it's also free to list your product on the platform with a rate of $2.95 for sales under $15 and 20% commission fee for anything higher.
The buyers are the ones that pay for the cost of shipping and insurance cover for products damaged in transit and with its massive market size, Poshmark is one of the best apps like Depop. 
---
2. MERCARI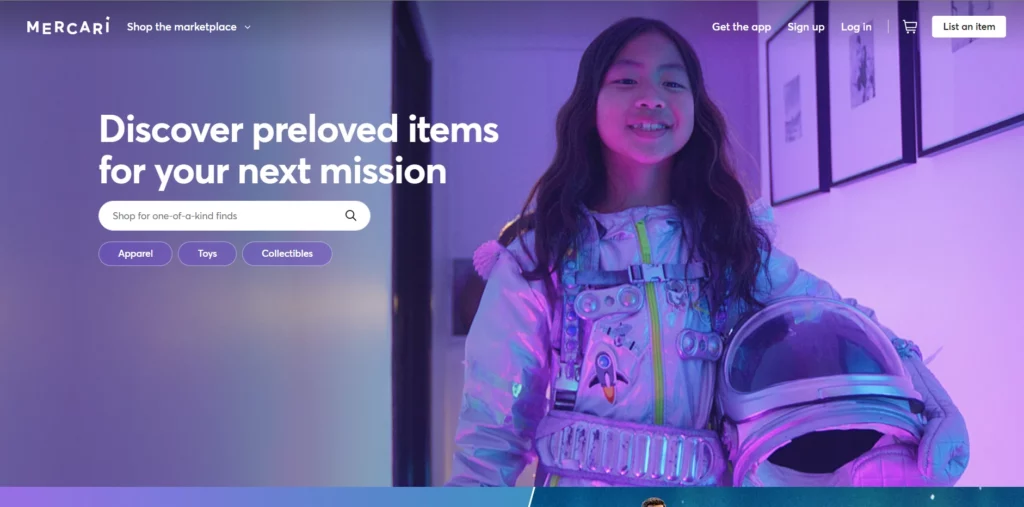 This app seems like the best alternative for those who find Poshmark far too cluttered and unorganized. Mercari is an amazing app and it's also an amazing place to find buyers for products you offer. Unlike Depop though, you can sell anything here from office supplies to clothes to car parts. However, it's believed that its clothing category is the largest and most popular.
A 10% fee is attached to any sale, which is actually a good deal when compared to Poshmark.
Just like the above one, shipping is paid by the buyer and insurance cover for products in transit, you can try Mercari out if you are a beginner and you wish to start selling clothing online. By the users that use it, they rate it as one of the best apps like Depop.
---
3. THE REAL REAL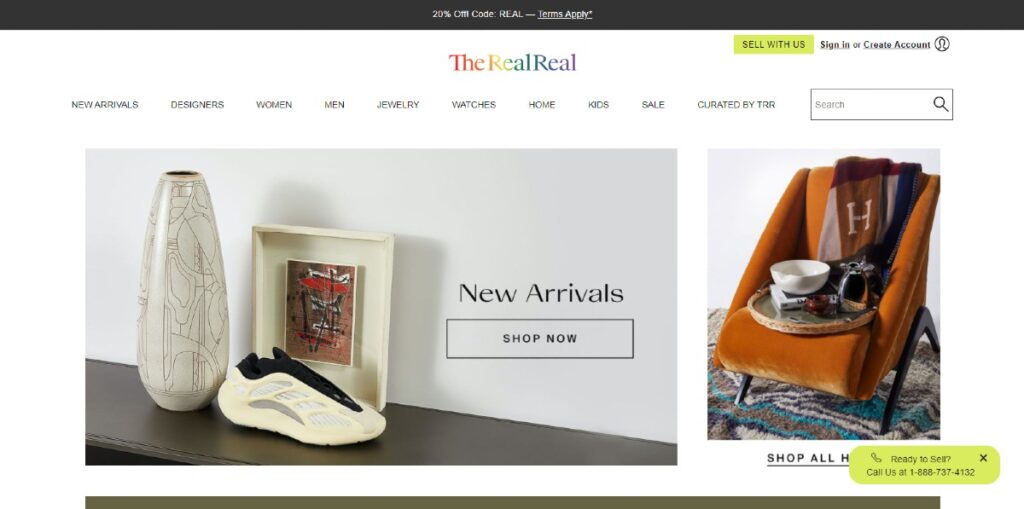 Favored by its users for being a luxury clothing marketplace, The Real Real is an amazing place and the most recommended.
The platform is different than all the other platforms on this lists as it helps you map out the whole buying and transportation procedures, they cater for product photography, pricing, and advertisements.
85% of the profits is reserved for the buyer which is fairly high.
---
4. THREDUP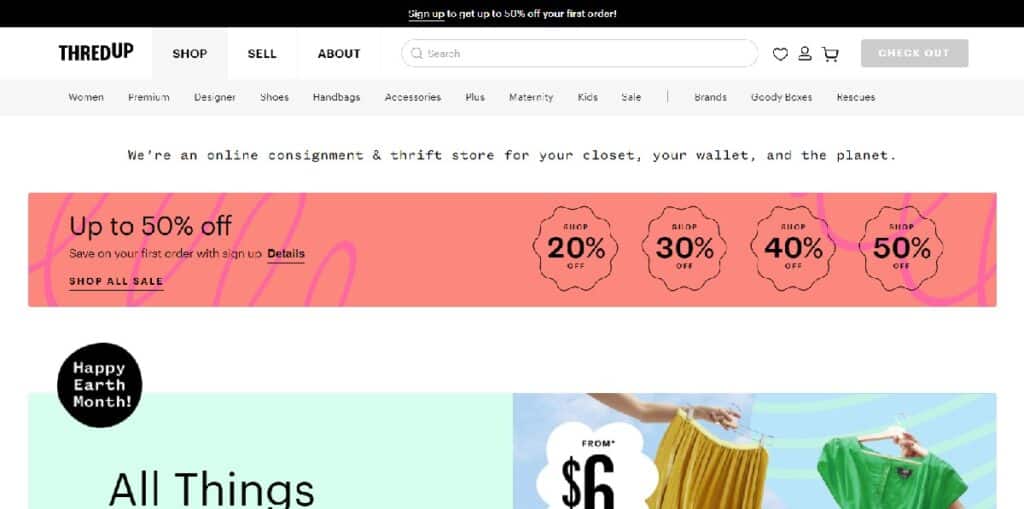 This platform is best for those willing to make passive income for selling clothes in the long run. The commission starts at 5% for $15 items and to 80% for $300 items. Since most clothing items are likely to fall under the $100 mark, Thredup is not the best place to go if you are looking for a quick source of money.
It's a great place to make money gradually and allows you to focus on your main business and also saves you the distraction of the social media aspect of Depop. Thredup is definitely one of the best apps like Depop.
---
5. TRADESY
This platform is just like The Real Real, in the fact that it is designed for luxury products but the major difference being that you are responsible for listing, advertisement and product photography and pricing of the product you are selling.
The team does help in the retouching of the photos you upload and suggesting sale prices based on the current market trends.
The commission is very high though with clothing under $50 having a flat rate of $7.50, while anything over is subject to a 19%.
So if you focus on clothing with lower prices, migrate to Depop now.  If luxury products are your market, weigh the pros and cons of the Real Real and this platform and identify which one works for you. 
---
How to Sell On Depop?
The selling guide for Depop is quite easy to find and is easily obtainable on their pages but the basic tips and tricks to successful sales on the platform are highlighted below. These are techniques that have been tested and trusted by countless people over the globe.
Establish your aesthetic (make people understand what you sell)
Optimize your products visibility.
consistent stock up (never run out)
Be size-inclusive in all respects to attract more customers.
Is Depop Safe?
Disclaimer: This is an excerpt from the Depop website, "they claim that it's safe to buy from their marketplace if you adhere to their guidelines. However, as a buyer please make proper research on any seller or product before paying money on the platform.
Is Depop Good?
The short answer to the question is Yes, the platform is loved by a lot of people and if followed safely and by guidelines can serve you properly.