Finding the perfect home away from home is a quest, that is where sites like Airbnb comes into play. Airbnb has revolutionized the way we travel and experience new places, offering unique accommodations in over 190 countries.
Airbnb is an online vacation rental website of all time but now has a lot of competitors. This website was launched in August 2008, and was dedicated to listing some unique accommodations around the world, giving travelers options to a standard hotel.
This website has a lot of search filters you can use to find the best accommodation for you. You can choose to see if the accommodation has a swimming pool, or matches your budget.
10 Airbnb Alternatives for Your Next Trip
If you're looking for alternative options to this popular platform, there are plenty of other sites that offer similar types of accommodations and experiences. From luxury villas to budget-friendly rentals, here are 10 sites like Airbnb that will help you plan your next adventure.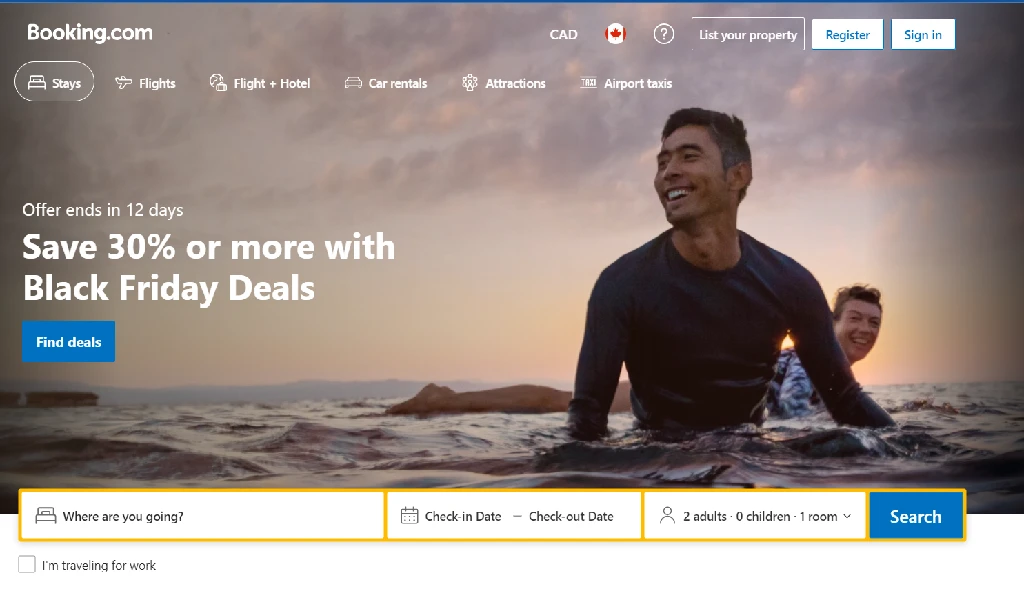 The first website on our list is Booking.com. This website has listed up to 1,000,000 properties in different countries which makes it a good alternative to Airbnb.
With this website you can be able to find the perfect accommodation for your next vacation and you can cancel your bookings for free at any time.
Booking.com listings have very detailed descriptions of the accommodation and it mentions some of the most popular facilities. On Booking.com you can search and filter results by reviews and scores.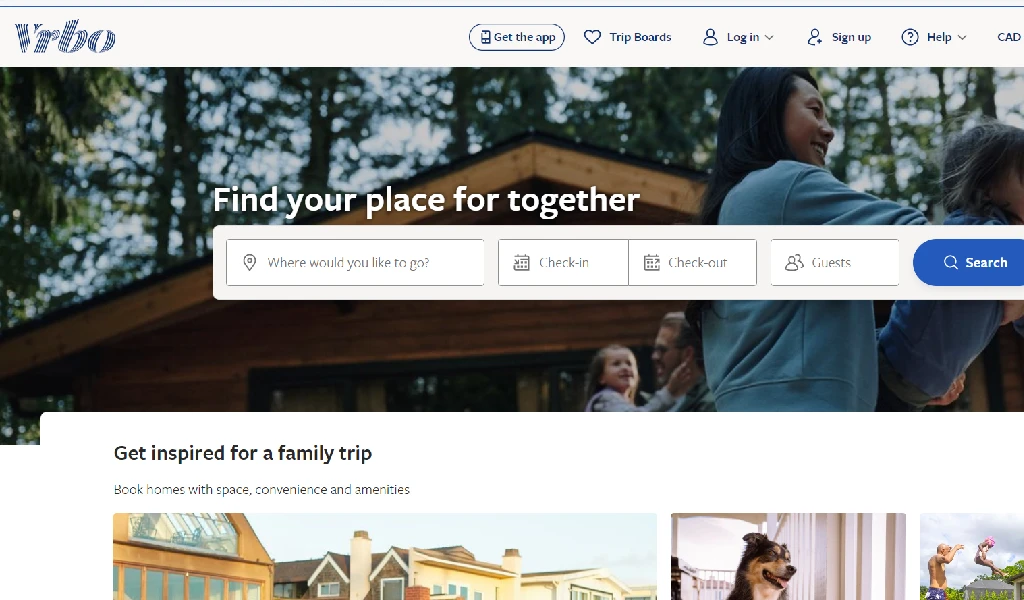 VRBO comes the second on the list. You can book homes, cabins, beaches and condos. VRBO has listed more than two million places to visit for vacation or rental in 190 countries.
With this website travelers can find the perfect vacation home or rentals they may like. VRBO gives owners, travelers and property managers the software, data, and insights they need.
HomeAway is now known as VRBO.com, both are part of the Expedia Group family of brands.
If you are looking for a stylish apartment in the city for vacation, TripAdvisor has the best rental for you, no matter what your budget is or where you want to visit.
Listing your property on any TripAdvisor site is free of charge, though every booking on the site attracts a commission. The more popular your rental is, the more your commission will increase.
On TripAdvisor, you will discover the best attractions, the best restaurants, and the best things to do on your vacation which makes it a great Airbnb alternative.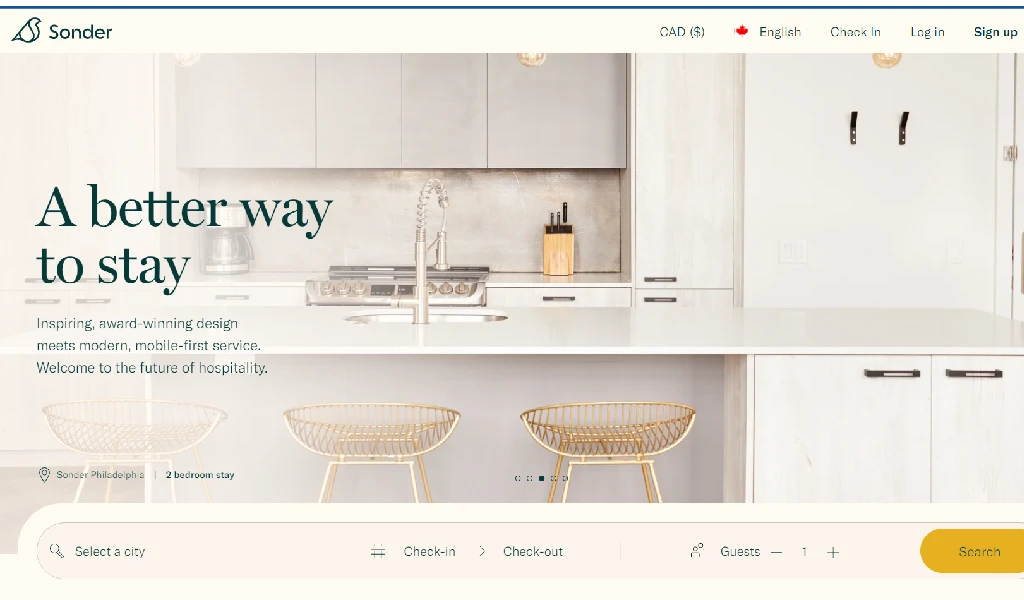 Sonder is another Airbnb alternative. It provides listings of hotels and a rental apartment. The rental prices for Sonder properties are a little higher than many other websites on our list but you're guaranteed a high level of comfort and cleanliness.
Sonder actually leases the apartments themselves and then renovates them before renting it out by adding quality beds, towels, quality coffee, and other amenities. Meaning that you will get a hotel-like experience but still get the rental apartment vibe.
It offers both short term rentals and longer-term accommodation, meaning they are a good option if you are looking for a longer-term apartment rental option.
If you are looking for an awesome vacation rental then you should head straight to Plum Guide. Plum Guide is another good website for vacation and rentals services.
Plum Guide has a very user and mobile friendly interface that is very easy to navigate. With this website you can find your next dream holiday and vacation rentals closer to home.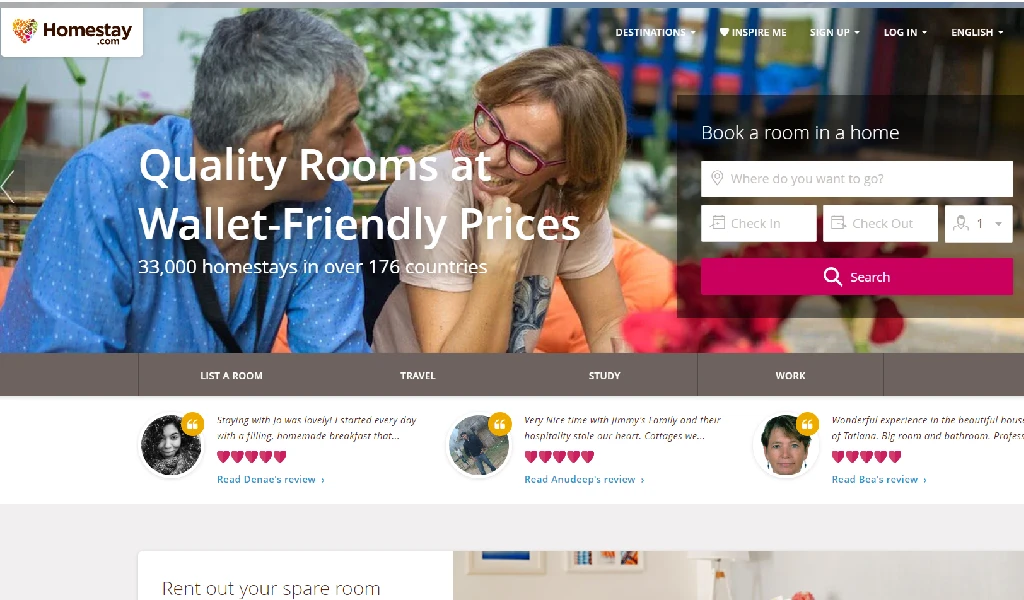 Homestay has a relatively small selection of properties. Finding a spot that will match what you are looking for can be a little bit difficult.
Homestay is similar to Airbnb but offers something different than other rental companies. Instead of renting an entire place with Homestay, you only have to rent a room and stay with a local owner.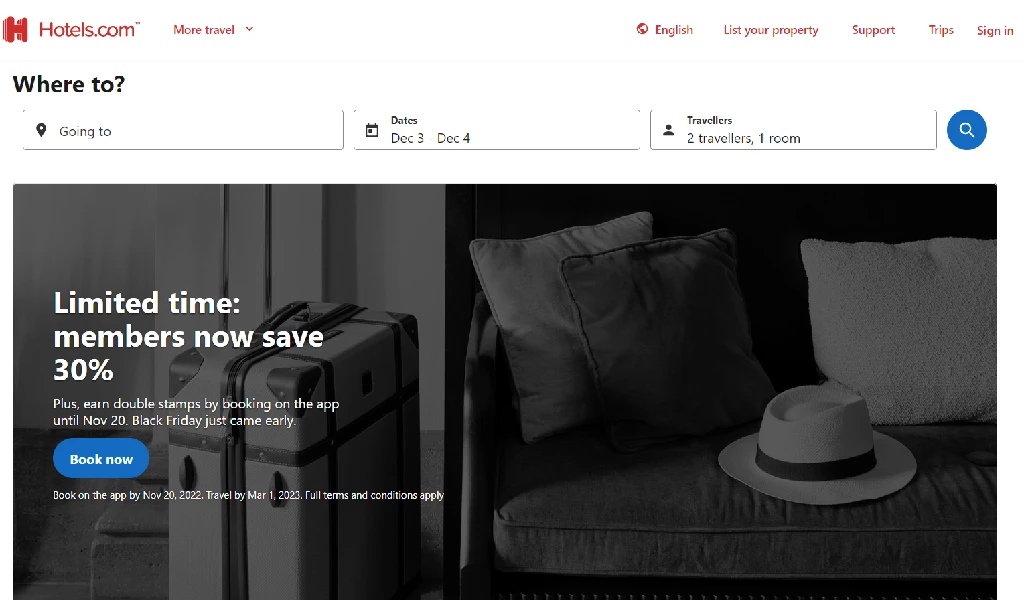 Hotels.com is one of the largest booking sites on the internet, with so many listings and properties. is not only for booking hotels, they have added some sections for apartment rentals on their website.
You don't need to do anything special to access the properties listed on this website as they simply show up in your search results alongside hotels, homes and apartments. Property owners can easily list their property as a part of their inventory.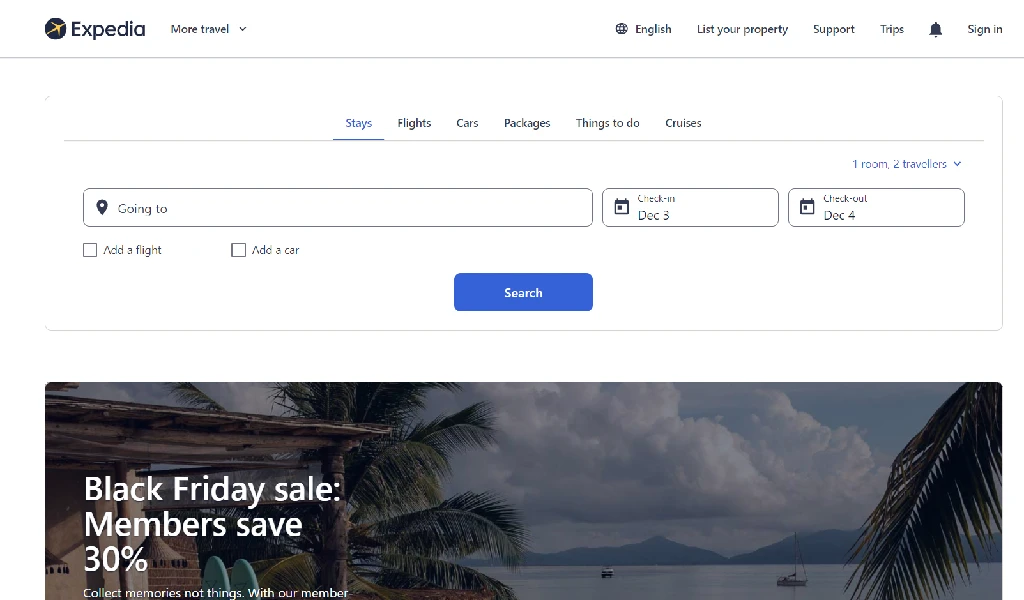 Expedia is an online travel agency owned by Expedia Group; an American online travel shopping company based in Seattle. The website and mobile app can be used to book airline tickets, hotel reservations, car rentals, cruise ships, and vacation packages.
You may be wondering about the hiring process at Expedia, it varies an initial screening and assessment test, followed by two to four interviews, depending on the position. The complete hiring process at Expedia takes an average of 24 days.
It is one of the most trusted travel booking websites. Millions of People use Expedia every year to book their flights, hotels, and other travel exhibitions.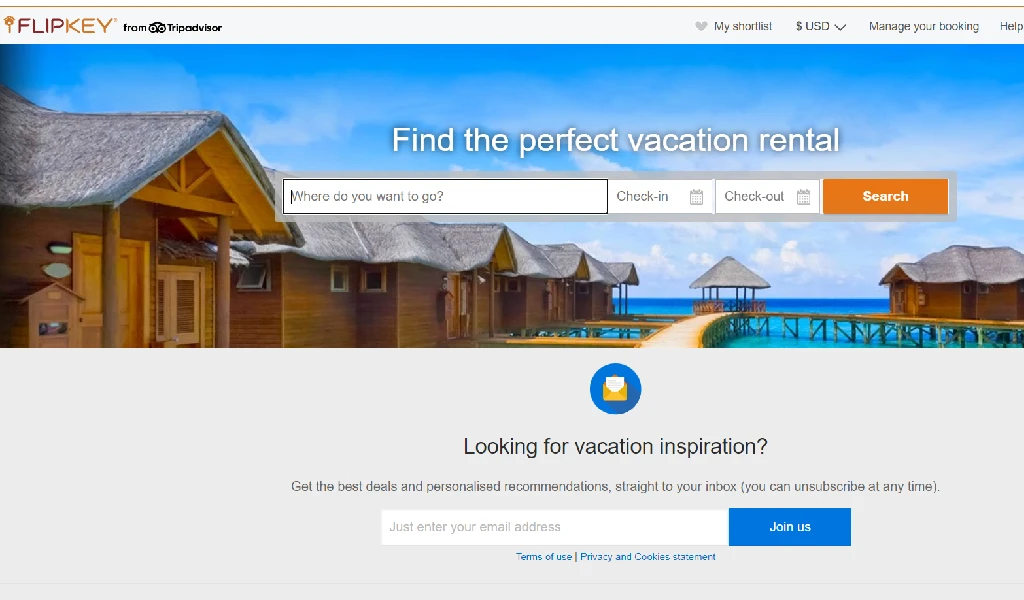 FlipKey is a vacation rental website that allows owners to list their vacation rental homes to get more guests. It is a genuine website that is safe to use.
All Flipkey bookings are taken online through their website and you will pay a processing fee of 3% per booking. This commission is calculated based on your total rent, including any required and optional fees you establish for your property, for things like cleaning.
It also has apartments, villas and beaches but it does not offer shared room listings like Airbnb. When using FlipKey, I found it useful and fairly cost-effective for both single and group rentals, although you can find cheaper options on other platforms.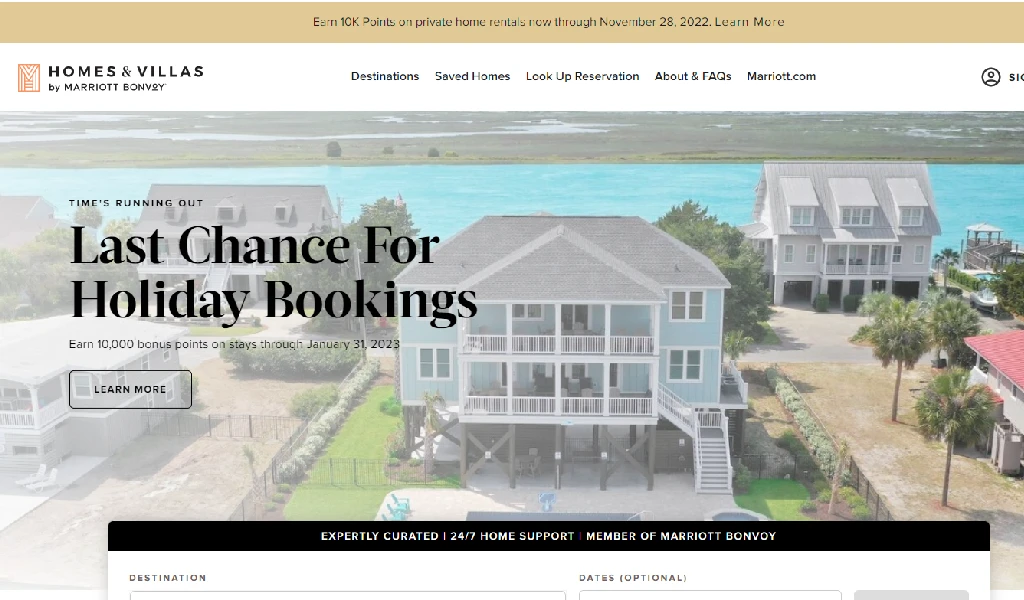 Marriott Bonvoy has 30 hotel brands under its portfolio, and travelers can stay at over 7,000 participating properties around the globe.
Compared to other hotel rewards programs, Marriott has more participating properties, which gives you greater flexibility when making travel plans.
You can book amazing vacation rentals home in popular vacation destinations around the world at Vacation rentals by Homes & Villas by Marriott International.
Conclusion
While Airbnb has become a go-to website for many travelers looking for unique and affordable accommodations, these 10 sites like Airbnb offer attractive options that can enhance your travel experience even further.
Whether you're looking for a feeling of home away from home, a luxurious villa, or a quirky and offbeat accommodation, these Airbnb alternatives have got you covered. So the next time you plan your trip, consider these 10 sites like Airbnb for a one-of-a-kind stay.