Are you tired of using the same old event planning website for your parties and business events? Eventbrite has been a popular platform for event planning for years, but did you know there are other sites like it that offer similar features and sometimes even more?
Whether you're looking for a new interface, better customization options, or unique features, this list will introduce you to 10 alternatives to Eventbrite to take your event planning to the next level. From smaller, niche-focused sites to larger platforms, we've got you covered.
Are you planning to host an event and you are looking for a cloud-based event management system or software that you can use to manage your tickets which will allow users to buy and register online.
What is Eventbrite?
Eventbrite is an online cloud-based ticketing software and device management software that enables users to perform a lot of actions like creating, promoting, organising and tracking their events.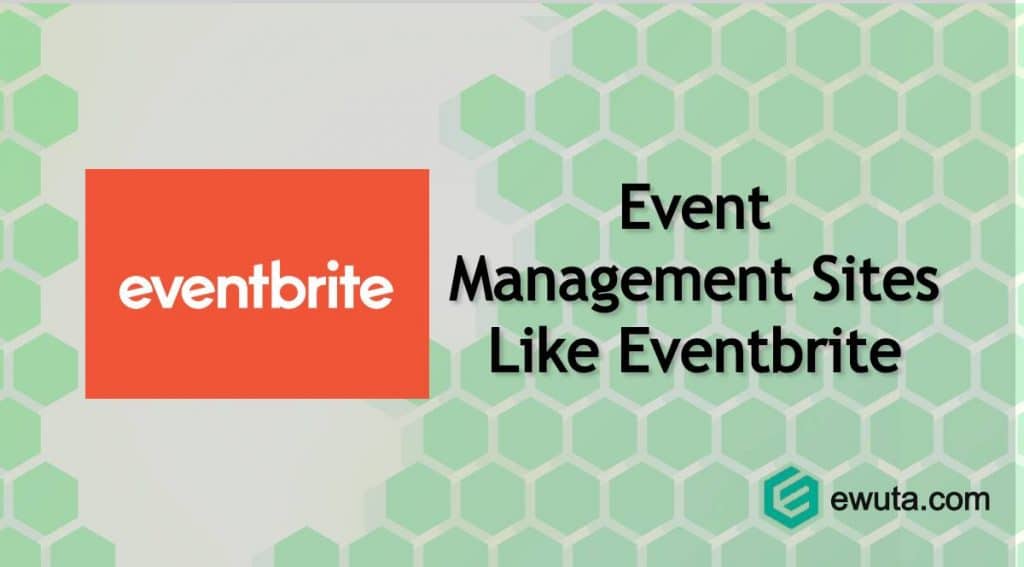 With this eventbrite software you can be able to sell your tickets online and also be able to scan the tickets on mobile apps. You can create amazing event registration landing pages, email invitations and analyze sales data of event attendance and profit.
10 Eventbrite Alternatives
Although eventbrite has a lot of features, you might still not be satisfied with the features, that is why we are presenting to you the best event management site like eventbrite to help business owners and event managers to have great event management and ticketing requirements.
We are going to be listing 10 websites like Eventbrite that you can give a try and see if it is better than Eventbrite.
1. Eventsprout
EventSprout originally served as the event management platform for the famous Warrior Dash obstacle racing company and has since been upgraded and refined to serve the general public and B2B event management world.
It has all the standard features you'd expect as well as advanced features like native live streaming, Zoom integration, custom event landing pages, etc. so it's great for virtual and/or in-person events.
What larger event organizers like most over Eventbrite is that they're not locked into an inflexible system. With EventSprout, the way you price, sell, and manage tickets & events is completely customizable on the back end.
Of course, it's also completely free to use for event organizers.
2. Eventzilla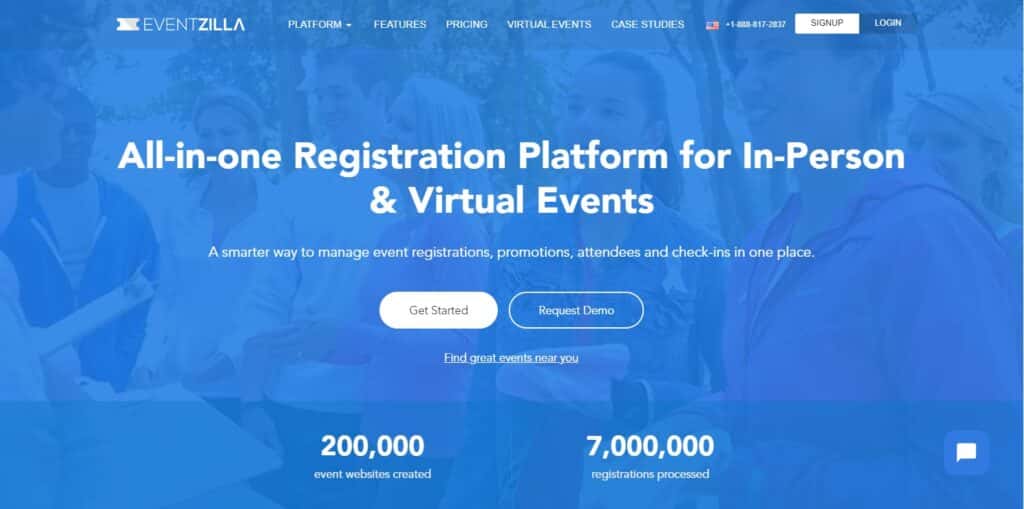 This is a good event management site. This website is a good option if you are looking for how to manage and promote your event online. Eventzilla will allow you to create an event registration page, registration forms, collect quick payment, sell tickets online and conduct or carry out event surveys.
Your Attendees can pay for their service fee and purchase tickets with credit card easily. one good thing about Is that it offers all these functions free of charge. So if you're planning to host an event kindly give this a try.
3. Splash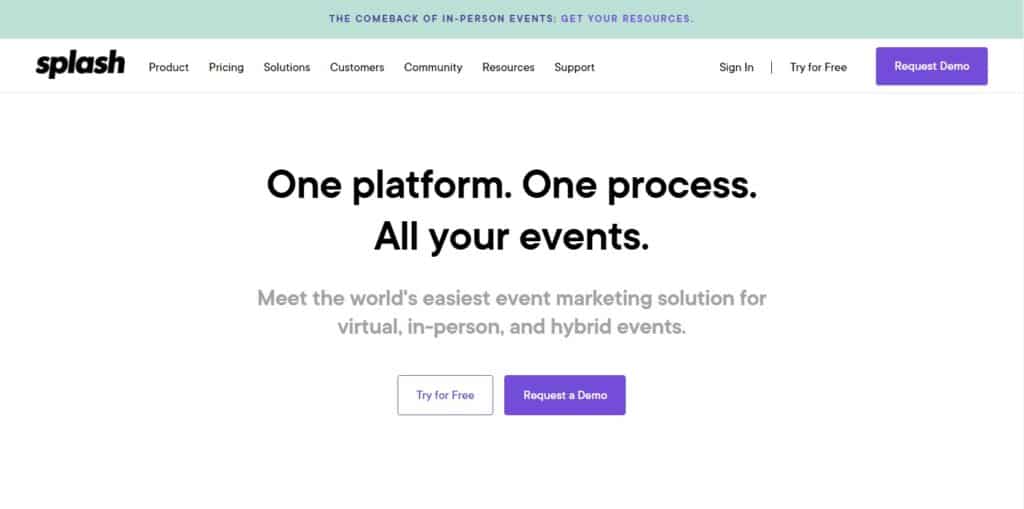 Splash is a good option you can give a try. This is an event management tool that allows its users to host and mager their events online. It has a lot of features like event data insights, online check-in and lots more.
It has a free subscription plan that you can give a try before purchasing the pro plans. The free plan is very good for small businesses who want to host an event.
4. Thundertix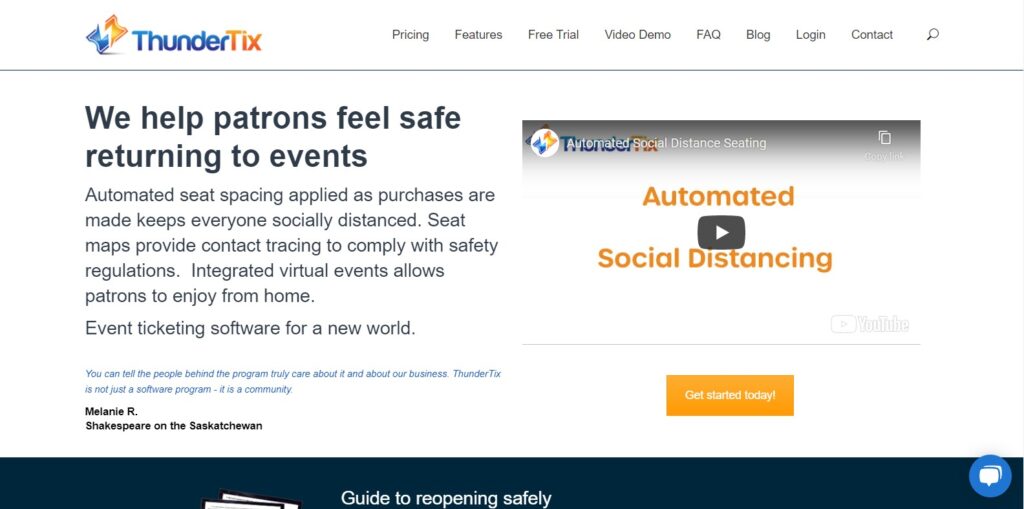 ThunderTix is a ticketing software platform with features that enable users to incorporate event lists in their site, market eventsand sell tickets online via social networking pages, and scan barcodes. Users may also customize tickets along with email receipts using their emblem, colours, terms and conditions, etc..
ThunderTix provides a Maintenance program priced at $10 a month, allowing users place their account on hold during brief seasons but keep selling cards, collecting gifts, and saving occasion and client data for upcoming events.
5. Weemss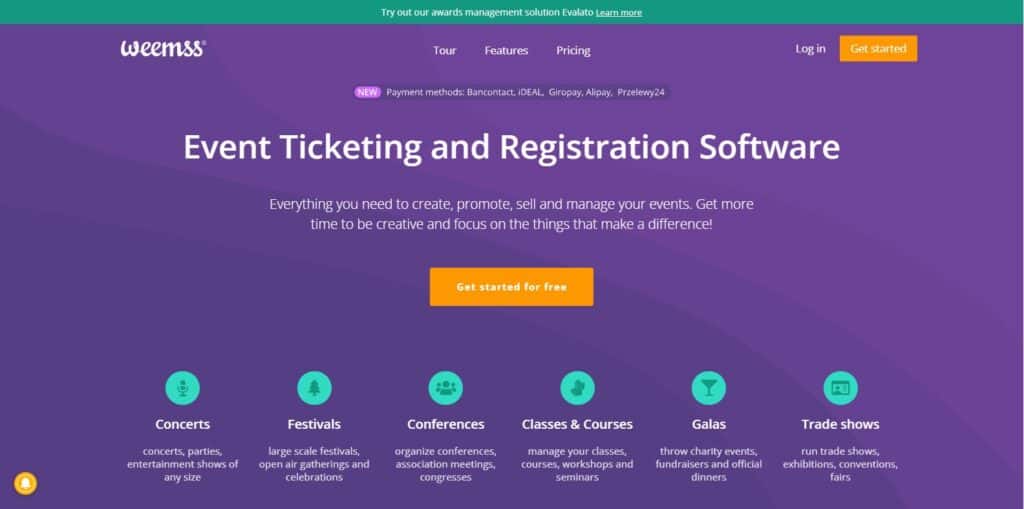 Weemss is a cloud-based event management applications which permits users to take care of registrations, online check-ins, seating arrangements, tickets sales, and much more. Users may also edit info on occasion pages, include payment options, cancel tickets, and even alter ticket classes.
The software doesn't charge any extra fees for training or setup and does not have any hidden charges. It features a discount for users who market over 10,000 tickets each year.
6. Ticket Tailor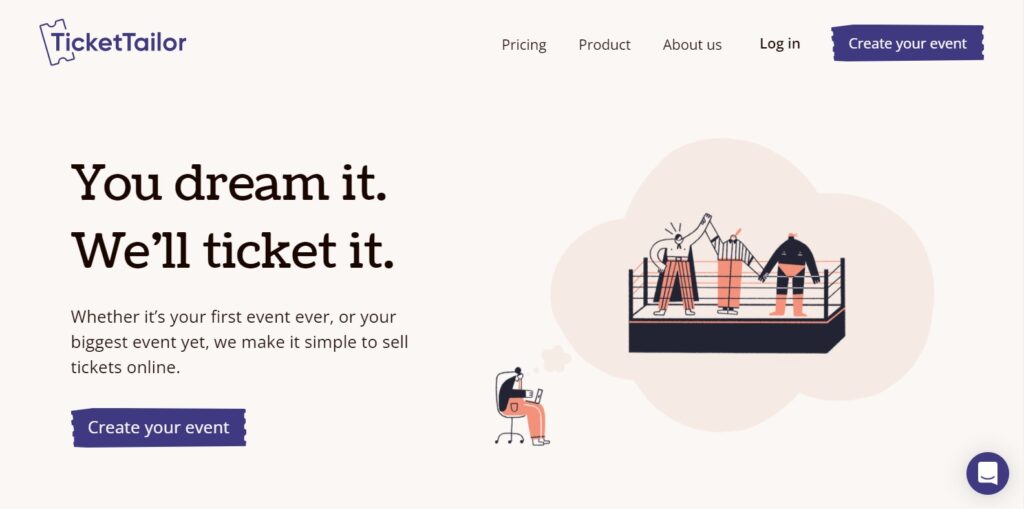 TicketTailor is a cloud-based ticketing platform which permits users to establish events and sell tickets on line. Users can create customized forms to collect data about attendees, and create tracking links to monitor event earnings, and market tickets straight from their site either using a customized event website.
TicketTailor delivers free ticket revenue for the initial five tickets, and the consumer receives an email prompting them to decide on a paid program. There's a 20% reduction for charities.
7. TicketBud
TicketBud is a event management platform for selling tickets online, monitoring sales, and obtaining insights into what is working at your occasion. It Permits You to utilize white-label features to maintain your event ticketing and advertising on brand
EventBud supplies a similar calculator that will assist you know what a client will pay every ticket. Contrary to Eventbrite, TicketBud does not operate on a tiered pricing system. You can also use strong analytics to understand where your clients come from and who is converting.
8. SoapBox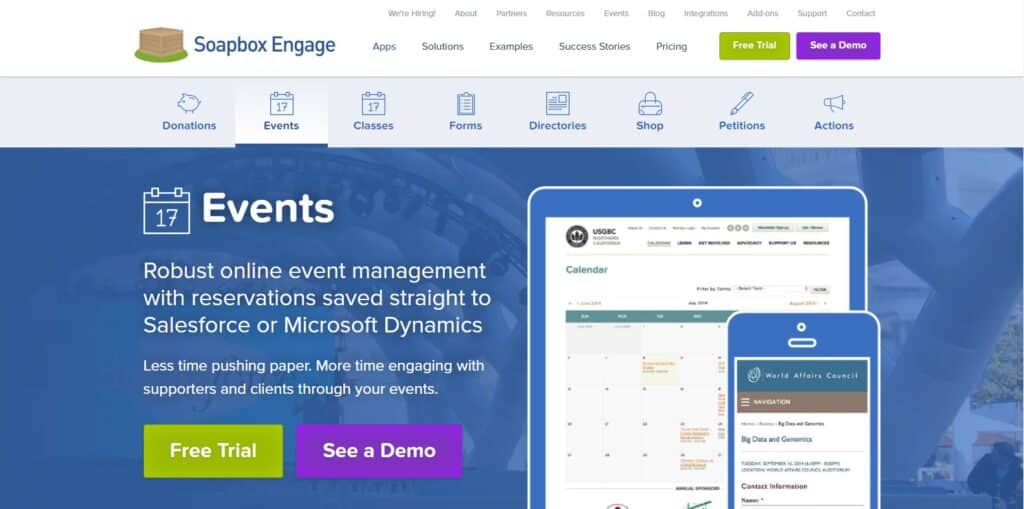 Soapbox Engage provides a tailored business attention. In cases like this, it's constructed to assist organizations–such as nonprofits, universities, and advocacy groups–develop.
Their most important instrument here is Soapbox Occasions, which is only 1 arm of the bigger tool package. Basically: Soapbox Occasions integrates with Salesforce to streamline direct collecting at occasions.
When attendees register for occasions, their ticket info goes directly to Salesforce, which means it is possible to recall to follow-up afterwards.
9. MeetUp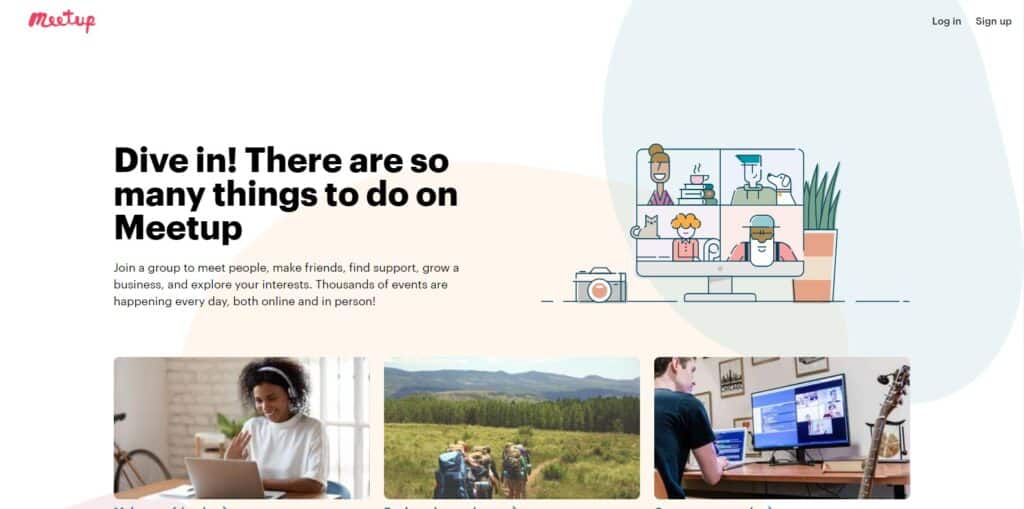 Meetup is a favorite means to make local classes and groups tailored to your interests. It is a favorite platform people navigate when they're searching for something interesting to do in their region.
This is another good option because it allow users to easily create classes, challenges, and learning events which may attract people in your region.
Your clients can browse classes within the program, which makes tt simple for new visitors to find and combine your occasion or group. You can charge ticket charges or membership dues with this websites.
10. Whova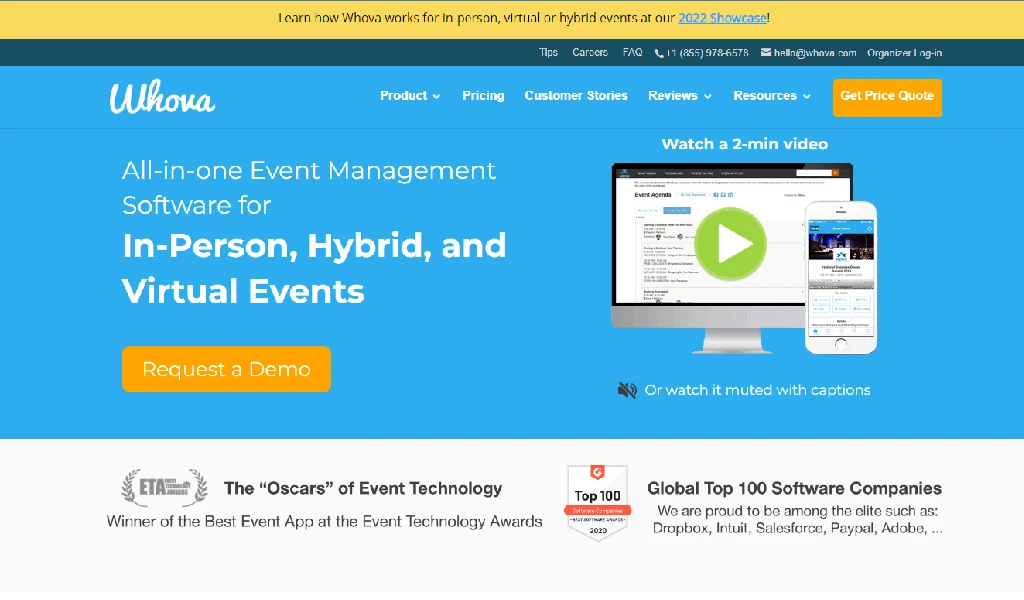 Whova is an all-in-one event management solution that makes events modern and trendy, attracts and engages attendees effectively, and helps event organizers save time when managing event logistics. Its platform consists of an award-winning event app, easy online registration, powerful event marketing, and time-saving event management tools.
It can be used for multiple purposes Including mobilizing event information, saving on printing costs, providing attendees with a better networking experience.