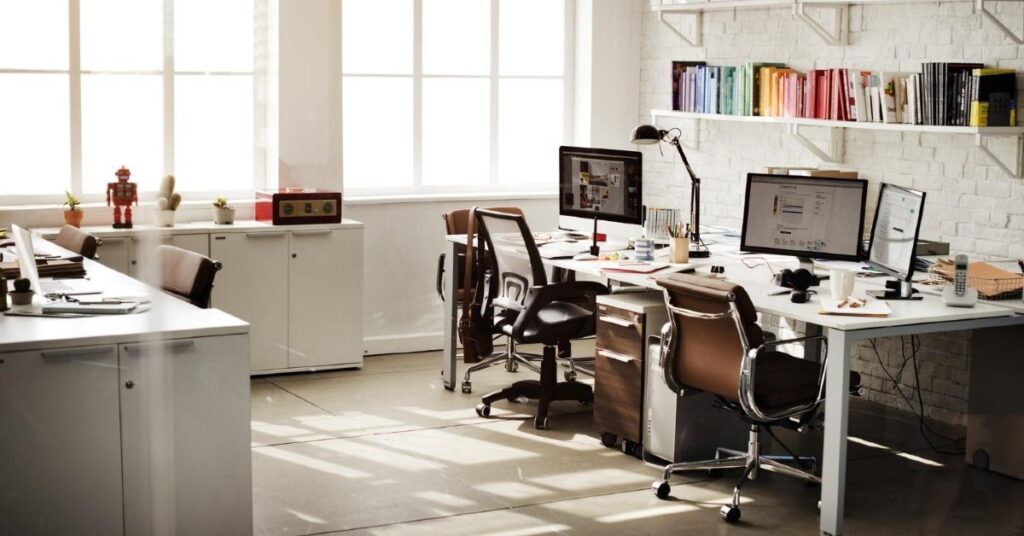 Are you looking to organize your office but aren't sure how to get started?
Organizing your office can lead to less stress and better productivity. A clean mind can help you focus better on your work and generate ideas. But how do you organize your office to boost productivity? Where should you put everything?
Read on to learn how to organize an office.
1. Declutter
Before you begin organizing, you first need to assess what's already there. Empty all of your drawers, cabinets, and bookshelves so you can assess everything in your space.
Get rid of anything that you don't use and is just taking up space. Also, you should assess some of the larger items in your office. Do you have a printer that just sits there? Maybe you have a file cabinet that has gone untouched? If you're not using it, it's time to get rid of it.
You don't want to stuff your office to brim with stuff. Clearing up free space and keeping supplies to a minimum will help you keep your office organized throughout the year.
2. Consider the Layout
After decluttering your office, the next step is to consider the layout. Your office layout can have a huge impact on your productivity, so it's worth taking into account.
Ideally, you want your desk to face a window, not a blank wall or a door. If you don't have a window in your office, consider moving it to a different room. Studies show that employees who have access to natural light experience increased happiness, work performance, work satisfaction, and organizational commitment.
In addition to moving your desk around, consider things such as your bookshelf and filing cabinet. (You can check out this post to find the best filing storage cabinet.) If you have a small office, we suggest putting larger equipment against the walls so you can leave the middle of the room empty.
This will prevent it from feeling overcrowded and give you space to walk around. If you have a large office, the layout needs to make functional sense. For example, if you use the copier a lot, it doesn't make sense to put it on the other side of the room.
Set up all of your equipment in a manner that's conducive to your workflow.
Read also: How to Fix HP Officejet Pro 8600 Ink System Failure
3. Clear Your Desktop
The desktop sort of serves as the "office showpiece." While it can be fun to decorate your desktop with knick-knacks and personal items, if it's too overcrowded, it'll be difficult to get any work done.
Look at all of the stuff on your desktop and ask yourself, "Does it have to be there?" Obviously, your computer and phone are a must. But often, it's not necessary to keep notepads, pens, and tape dispensers on the desktop unless you're using them regularly.
However, we do recommend keeping one or two personal items (such as a plant or photo) on your desk to boost your mood.
How to Organize an Office: Time to Get Organized
Now that you know how to organize an office, it's time to get started. As you can see, there are many offices organization tips you can employ to boost your productivity.
Of course, there's a lot more you can do to improve your work life besides organizing your office. Check back in with us to discover more work-life tips.