If you're someone who enjoys tackling household projects, you've likely spent some time exploring stores like Home Depot. Home improvement is an important industry.
Whether you need tools, materials, accessories, or equipment, choosing the store is crucial to getting your supplies. Now, there's no doubt that Home Depot is really the king of home improvement.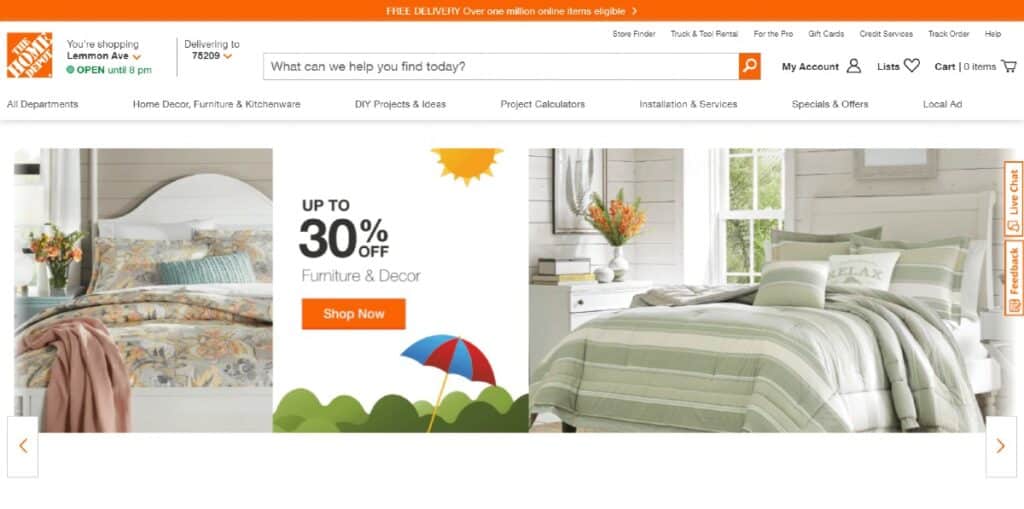 Walking into Home Depot is like walking into the 'Matrix' of home improvement must-haves. Everything you could possibly need is usually within their massive aisles. And it's incredible.
But there are also plenty of alternatives.
Maybe there isn't a Home Depot near you.
Maybe, by some act of randomness, they don't happen to carry what you need. Or maybe you need to make some price comparisons to ensure you're getting the best deal possible.
10 Stores to Consider Before Heading to Home Depot
Home Depot is not the only player in the game. Let's take a closer look at some of the other stores like Home Depot that cater to your DIY and home improvement desires, offering unique selections, services, and shopping experiences that might just become your new favorites.
Let's dive in.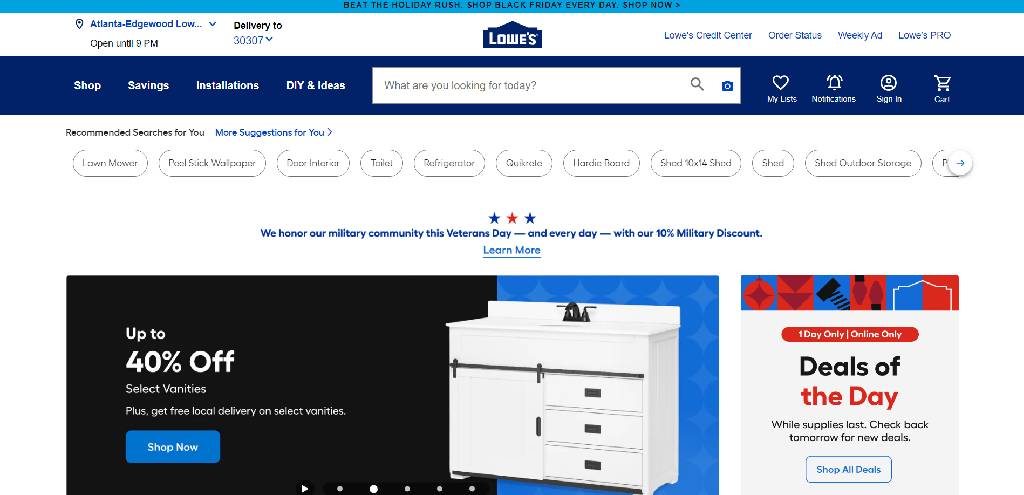 Lowes is very similar to Home Depot. In fact, some people prefer Lowes. This home improvement store Lowes carries power tools, hardware, building materials — pretty much anything necessary for DIY.
Their prices are also comparable, though they differ from Home Depot on a few items. Sometimes, you may find better deals at Lowes (especially if they're running a special).
If you've never given them a try, consider doing so.
Menards is like Home Depot because they have almost everything you could want in home improvement.
But Menards does focus a bit more on some types of hardware, some appliances, and some building materials like nails and screws than Home Depot does.
As a general rule, it's ideal to check Menards if you're doing some interior designing or landscaping. Home Depot is better if you're building a room, replacing a floor, or fixing a leaky roof.
Ace Hardware is a chain of smaller hardware stores that you can find in almost every small town.
Their prices tend to be higher, so they don't really compete with Home Depot in that sense. They carry some building supplies but focus more on tools, basic hardware, and farm supplies.
One great thing about Ace is that you can run in and run out quickly. You generally won't have to fight long lines like you would at a major retailer like Home Depot.
You may also find a better selection of farm supplies here. Fencing, feed, and other farm essentials like feeders and buckets are easy to find at Ace Hardware.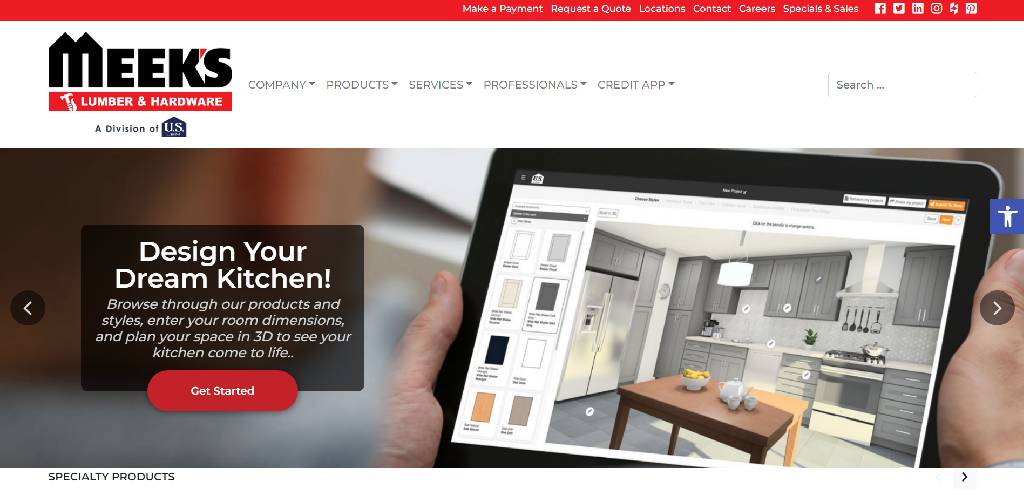 Meek's is like a smaller-town version of Home Depot, but with more of that 'local hardware store/lumber yard' vibe.
They have building materials and tools, though they tend to focus primarily on tools. 
You can often get reasonable prices on lumber at Meek's. They may compete with Home Depot or Lowe's for the lowest prices at times, but they usually cost a bit more.
If you're doing a significant renovation, need a bunch of studs, or need to buy building materials in bulk, Meek's is ideal for price checking.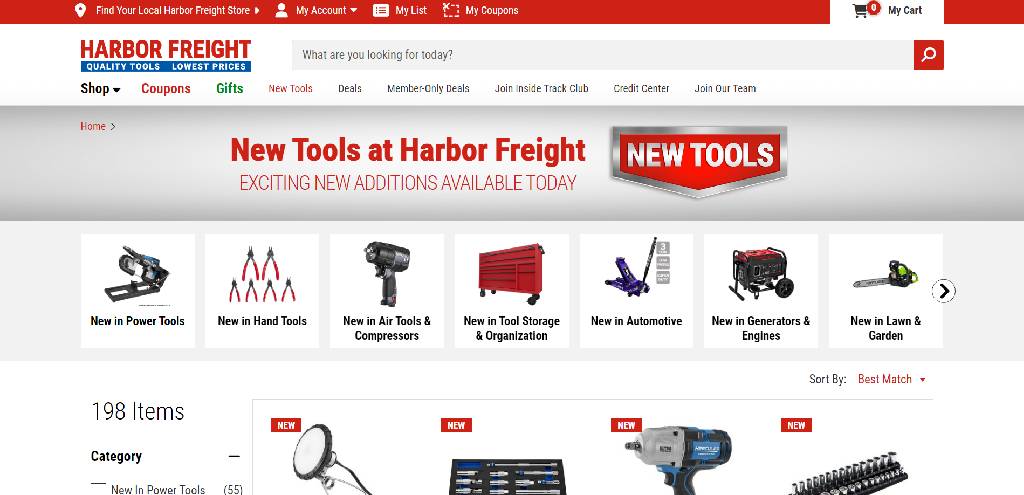 Harbor Freight is best known for offering great deals on power tools. They provide generic brand tools at super affordable prices. This makes it easier to buy the power tools you need if you're on a budget.
They don't carry many building materials, so they don't compete with Home Depot in that sense.
But if you're talking power tools or hand tools, they carry a lot of awesome stuff.
If you need to gear up, but don't like Home Depot's prices, Harbor Freight is probably the next best place to look.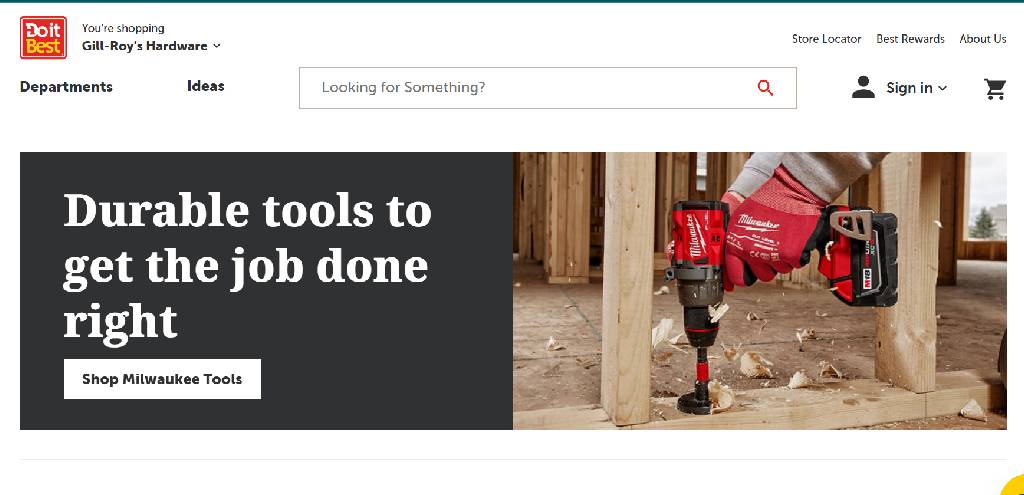 Do It Best is one of the most extensive dealer-owned hardware, building, and lumber supply dealers in the United States.
They sell lumber, hardware, garden equipment, paint, tools, outdoor supplies, and all kinds of related items.
Do It Best doesn't have quite as massive a selection as Home Depot, and what you find in your local center may vary. 
But their larger stores carry a vast range of products. Plus, their prices tend to be good.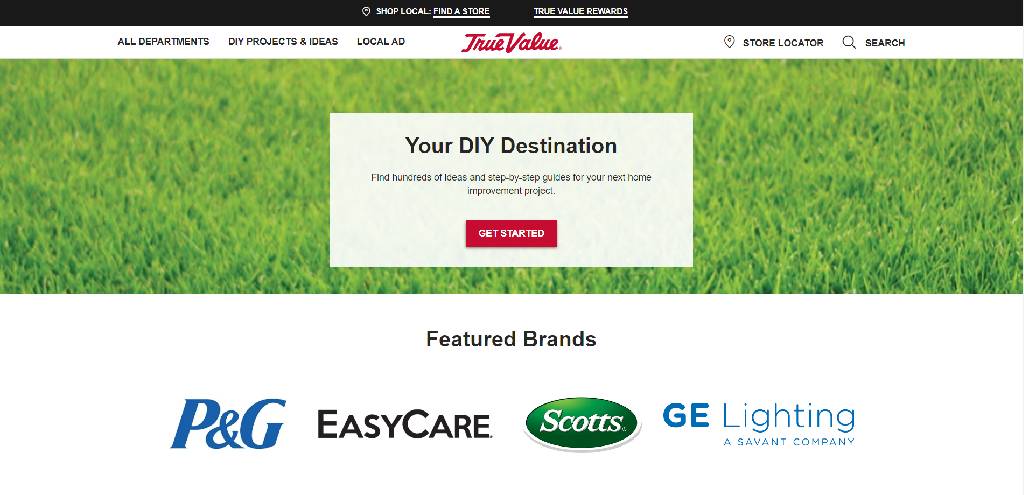 True Value is another hardware company that services over 4,500 stores. They're everywhere. And they carry a range of home improvement supplies, building materials, outdoor equipment, and hardware.
Most True Value stores are small and have a 'local hardware store' vibe to them.
For this reason, you may not be able to find absolutely everything you need, though you can often run in, get your stuff, and get out quickly.
You may find better prices and variety at Home Depot. But if you like that local hardware store vibe, True Value may be more your speed.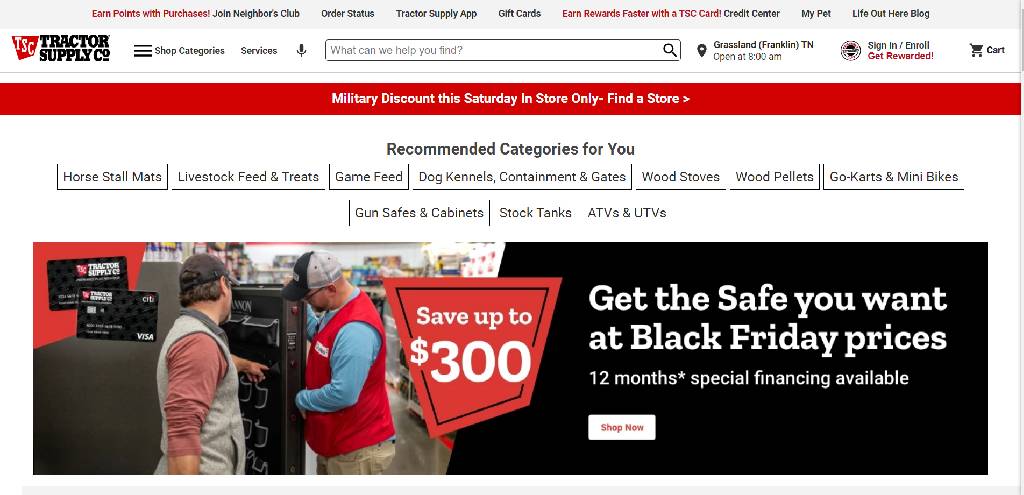 Tractor Supply Company operates 1,944 stores spread out over 49 states.
As the name would suggest, they seem especially keen on outfitting farmers.
You can buy a massive range of outdoor gear, including:
Power tools
Vehicles
Gardening materials
Clothing options
Lawncare gear
Pet feeders and food
If you farm or enjoy outdoor living and want to shop somewhere that caters to those purposes, Tractor Supply Company is an excellent option.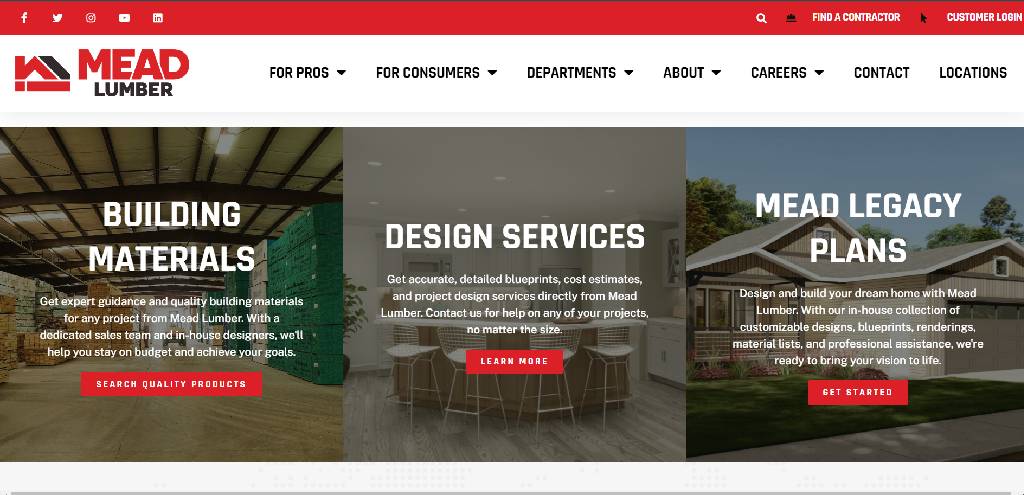 Mead Lumber isn't as widespread as some of these other chains.
They operate 40 locations in Colorado, Kansas, Iowa, Montana, Oklahoma, Nebraska, Wyoming, and South Dakota.
If you're looking for building materials to help you build a new home or renovate an existing home, that's precisely what they specialize in.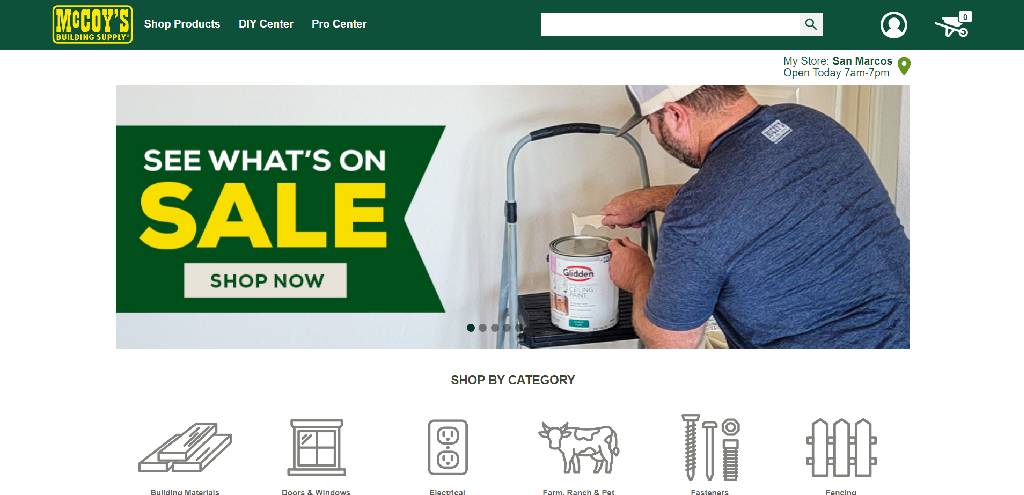 McCoy's Building Supply is most common in Texas, but they do operate 87 stores in five different states.
They carry doors, windows, lumber, fencing, hardware, tools, paint, and plumbing supplies. So pretty much everything you might need to build or renovate a home.
They also carry a lot of farm and ranch supplies. So, if you live on a farm, you'll likely be able to find whatever you need at McCoy's. 
Conclusion
There you have it!
The best ten stores like Home Depot.
Whether there isn't a Home Depot near your hometown or you're just looking for an alternative for price comparisons, this list will show you where to go.
Home renovation, new construction, home improvement, and redesign projects are a lot of work.
But they're also a lot of fun.
If you've got a project that needs to get done, make a plan, grab what you need, and get started. The faster you jump on it, the faster you'll get it finished and find time to enjoy it.