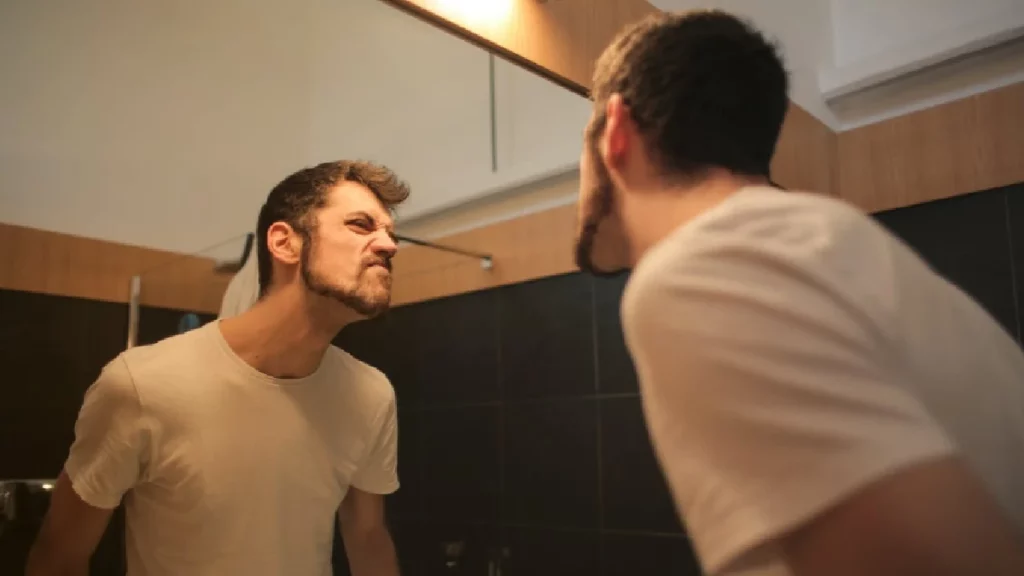 It does not have to be a nightmare every morning as you struggle to style your hair. You can do several things to prevent bed head and have peace of mind in the morning even if you wake up late.
This guide includes some great insights from barbers and stylists on practical tips to avoid messy, tangled, and frizzy hair in the morning. This is also helpful to those who wake up with greasy hair or an itchy scalp.
How To Wake Up With Good Hair
Before getting into what you should do, let's cover why the hair gets messy when you sleep. First, the condition of your hair in the morning is partially influenced by the condition when you are sleeping.
If your hair is dry and tangled at night, it will be worse in the morning. The hair strands get tangled because of rolling and friction against the pillow fibers. The pillow material also absorbs moisture and oils, making the hair drier.
Here is what you should do to wake up with better-looking hair. Whether you are wearing a simple mohawk haircut or a dyed hairstyle, you will find these tips helpful.
1. Brush Out The Tangles At Night
The first easy thing to do is to brush and untangle your hair every night to remove knots and tangles. If you sleep with tangled hair, it will only worsen because of the rolling and the friction. And if you are washing the hair, brush it before getting into the shower since brushing wet hair is destructive.
2. Don't Sleep With Wet Hair
If you decide to wash your hair at night, do it an hour before bedtime.
You should never sleep on wet hair because it's fragile and delicate. When the hair is wet, it tangles easily. Even the slightest head movement and friction against the pillow make the strands tangle.
Wash your hair with lukewarm water and finish with colder water to seal moisture into the strands. Use a towel or a t-shirt to gently dry the hair and let it air dry, or use a blow dryer set on the lowest heat setting.
3. Sleep On A Silk Pillowcase
This is a game-changer.
One of the things that mess up the hair when you sleep is your pillow. A cotton pillowcase messes with your hair and your facial skin. That's why you should invest in satin or silk pillowcases.
These materials reduce friction between the hair and the pillow, preventing frizz, and are gentler on the hair cuticles. Satin pillowcases are typically cheaper. If you are on a budget, start by buying a satin headscarf for wrapping the hair. While it's obvious, ensure the pillowcases are clean. If possible, change the pillowcases every two days, especially if you use styling products.
4. Condition Your Hair While You Sleep
This is for those struggling with frizz in the morning. While the hair should be dry when sleeping, it shouldn't be dehydrated. To keep the hair hydrated at night, consider applying some little leave-in conditioner. If your hair gets very dry, use a hydrating and moisturizing leave-in conditioner, while for oily hair, use a light leave-in conditioner.
Another great alternative to a leave-in conditioner is using a deep conditioning mask. Make sure its hydrating and light to avoid making the hair greasy. If you have long hair, pay close attention to the ends since most tangling and frizz are on the tips. To prevent this, apply moisturizer or hair oil to take care of that.
5. Braid Your Hair Before Bed
If you are lucky to have long hair, this tip can save you from messy hair in the morning. You can have single or multiple braids. The benefit of braided hair is that most hair strands won't get into contact with the pillow, so there will be less friction and tangling. If you have multiple braids, arrange them on top of each other.
Braiding is better than a man bun because there is less tension. The best thing with braids is that hair is kept off your face, and you can braid damp hair if you want beach waves.
6. Try a Humidifier
The condition of the air in the room also impacts the hair. If it's too hot, use a fan to facilitate air movement and invest in a humidifier to maintain the proper humidity. However, be careful with the placement and also monitor the humidity levels.
7. Spray Some Dry Shampoo
If your problem is waking up with greasy hair, spraying dry shampoo at night can help absorb the excess oils and sweat. The dry shampoo contains starch content that keeps the hair grease-free.
8. Sleep In A Satin Bonnet
Something else that will help you wake up with better-looking hair is sleeping in a satin bonnet to keep your hairstyle intact and lock in moisture. This is also very helpful when you have applied oil to the hair to so that the hair oil don't get on the pillowcases. You can also use a wrap or scarf.
Wrapping up
And there we have it, effective and practical ways to avoid bed head. This leaves you time to take breakfast and eliminates the rush of dealing of tangled and frizzy hair in the morning.
These tips will also save you from the struggles of sleeping on the stomach trying to protect your hair. By the way, sleeping on the stomach is not recommended because of the unnecessary strain on the joints and muscles.