What you wear is very important whether it's an office party or a birthday bash. All these events have their own dress code, so how can you manage to dress to impress on each of these occasions?
The wardrobe hack to dressing perfectly for any party dress code is to own some must-have clothing items. If you have the staple clothes in your wardrobe, you can style your clothes to make outfits for any occasion. You will end up being the best-dressed person in the room without loosening your purse strings. Here is a comprehensive guide to dressing for all party dress codes and some tips on clothing essentials that you must have to dress easily for any occasion.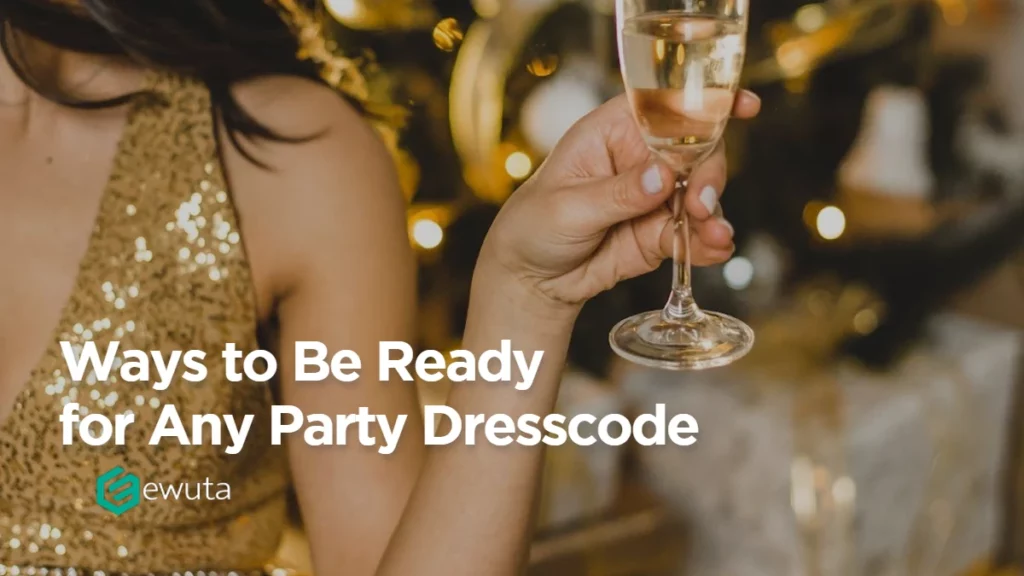 Casual Events
Casual events like friends' get-togethers, lunch with family, or birthday parties don't require you to get your glam on. You can nail the dress code for casual parties with a simple t-shirt, a pair of good jeans, and sneakers. This get-up is both comfortable and attractive.
If you want to dress up just a little bit for casual occasions, you can consider donning a snazzy top and stylish pants, but nothing too flashy. Full-length maxis and sundresses should also be on the cards, paired with elegant flats and sandals. If you want something more laid back, then you could design custom graphic tees at Printful, but make sure that the graphics or design doesn't include any inflammatory elements. If not anything else, you can chuck everything and strap on a jumpsuit. Nothing can beat the comfort and aesthetic of jumpsuits. 
Office Parties
Official parties can be tricky to dress up for. You want to look professional, but then again, it's a party. How do you dress stylishly while still retaining your professionalism? Men can go for the conventional suit option. There is no beating the blazer. For a more casual yet professional look, you can choose to wear a jacket instead. Khakis are also a good option if the business party is more casual than formal. 
Women can select their best knee-length skirt or full-length pants and pair them with a chic shirt or top. Remember, it's not so much about the dress itself but how you carry it. Confidence is the best dress you can wear, so flaunt your bold skirts with snazzy tops if that's within your comfort zone. Steer clear of jeans and sneakers for this one. Save it for your BFFs birthday bash.
Cocktail Parties
Cocktail parties are the most fun to dress for. Women have a plethora of options to choose from. Wear a sparkling evening dress or a casual cocktail dress. Colors should not limit you, but when in doubt, choose Black. Black goes with pretty much everything, and accessorizing with the midnight color can be quite easy. 
Some of the refined fabrics for this event are silk, satin, and velvet. Men could wear suits in dark colors, like charcoal. White shirts go best with dark hues. Pair them with a tie and a pair of good black shoes, and you'll be good to go.
Some Wardrobe Essential To Own
Dresses are alright. But if you have some key clothing essentials in your wardrobe, you can dress for any event quite easily. You can wear the essentials as it is, or layer on them to create your own unique style. Here are some essentials for both men and women to invest in to nail this whole fashion thing.
1. White shirt and t-shirt
A basic white t-shirt and shirts are the first things that should be in your wardrobe. They can be paired with just about any color under the sun, and styling them with accessories is also easy. Be it everyday or party fashion, you'll always be grateful for investing in a white tee. A white button-up provides avenues for layering up. You can layer up as per the occasion, but having a strong base is what matters. 
2. Black t-shirt
Black is a universal clothing favorite. You can use a black tee as a base for any outfit, be it for an office party or a casual get-together. It's all about how you use the base. A black tank top for women can also be quite versatile. Pair it with dark jeans or a chic skirt, and you'd have heads turning as soon as you walk into the room.
3. Denim shirt
The denim shirt is essential clothing for both men and women. A denim long-sleeve button-up is all you need for the women in the room to do a double take at you. Pair it with dark jeans, light jeans, skinny khakis, or chinos, while women can pair them with jeans and skirts. They can be very versatile when given a chance. A denim shirt should indeed be in your closet if you want to dress easily for any party dress code.
4. Black dress/suit
We cannot emphasize the importance of Black color in fashion enough. Apart from owning a t-shirt, and a shirt in this color, just for good measure, investing in a black dress or suit would do wonders to your wardrobe. Black dresses are a cliche for a reason; they are the comfort zone of just about every fashion person. Black suits also have garnered a reputation due to their versatility. You can wear black in any event. So even if you don't have time to decide on an outfit for a party, just wear your black outfit and be on your way.