Ikea has cemented its reputation as the store to go to when you want to redesign your entire house without breaking your bank. It's also the place to shop if you want to hide away from the world.
You can easily get lost in Ikea's immense warehouse-designed stores, and some people really have.
This Swedish business started out in 1943, founded by a teenager! Yes, 17-year-old Ingvar Kamprad began the first Ikea shop with a dream and a vision. Now, the chain is a multinational conglomerate and the world's largest retail shop for home furniture and accessories.
The business model behind Ikea is simple. The company provides stylish furniture at an affordable price. It's obviously been a successful plan, and many other companies have jumped on board since Ikea's inception.
5 Ikea Alternatives
These five shops offer a similar home decor and furniture shopping experience, without the warehouse model to get lost in.
1. Joss & Main
Joss & Main stands on its own as a strong home decor company, but most people don't realize that it's a subsidiary of the online giant Wayfair.com. Founded in 2011, the new store was different because it was a membership-only site.
Shoppers can find inspirational and traditional home decor. But Joss & Main's inventory is collection-based. Rather than offering customers individual pieces that they would then have to put together in their homes, the store does the job for you.
Although it started as a home decor online shop, Joss & Main has since expanded. Now you can buy everything you'll need to design each room's interior with designer labels. From lamps and rugs to indoor and outdoor furniture, you can find it on the store's website.
2. H&M Home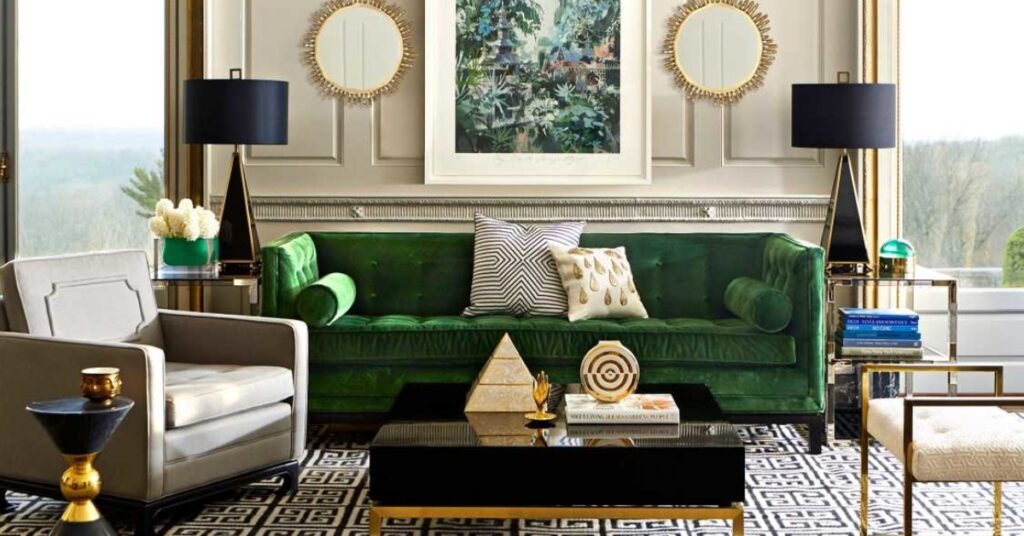 With a long-standing history established enough to rival IKEA, H&M is a well-known company around the world. The first store opened in Sweden and sold women's clothes. It did so well that by 1999, the markets had moved all over Europe.
In 2000, H&M opened in the U.S for the first time. While the brand is known for its success in the women's clothing industry, in 2019, they added small furniture and home decor to the inventory. This line is separate from its wardrobe counterpart with its name, H&M Home.
The focus of H&M Home's furniture and decor line is on clean and modern pieces. You'll be able to decorate each room easily, but don't look for major furniture like beds and dining tables.
The first H&M Home opened in Westfield Topanga, California, in 2020. Since then, plans are underway for more, but you can shop online to get your fix.
3. Hay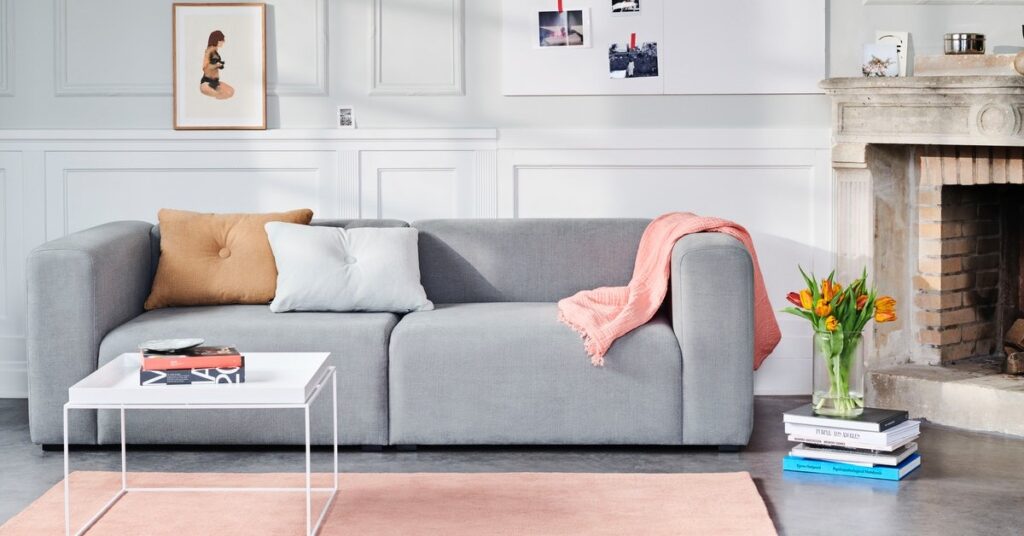 Hay has been around for a while as a popular European interior decorating brand. But it has only recently hit the spotlight in the United States.
The originally Danish brand offers unique, fun, and trendy inventory, as well as the more traditional and elegant varieties. Hay has always been popular and in-demand by stylish interior designers in the United States. They've found ways to get their stuff, even if it meant going through dealers and curators.
But now, Hay-lovers don't need to go through a third-party to buy their designer decor. The first store opened in Portland, Oregon, in 2018, and shops in Chicago and Costa Mesa followed suit. If you can't get to a brick-and-mortar location, the website has a U.S.-based warehouse now.
Whether you're looking for accessories, furniture, or lighting, Hay has it. Famous for their well-designed merchandise and reasonable rates, it's no wonder the company is a strong IKEA competitor.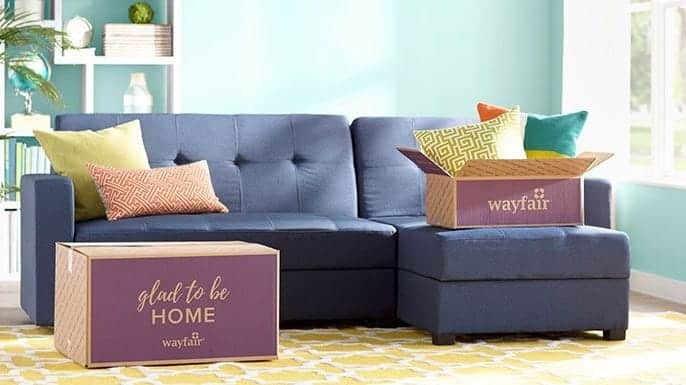 And, of course, we have the home decor online giant Wayfair, founded by two friends who met in high school. They went on to study engineering and entrepreneurism at Cornell University. In that entrepreneur class, they came up with a business plan that launched them into the world of business and technology.
From there, the two learned how to analyze data on the internet, looking for opportunities to buy and sell merchandise. In 2002, they founded Wayfair, which quickly became the largest ecommerce site for home decor and furnishings.
Today, the mega-corporation sells everything from nursery to outdoor furniture and lighting. It has become the go-to site for people on a budget who want to fill their homes with quality goods.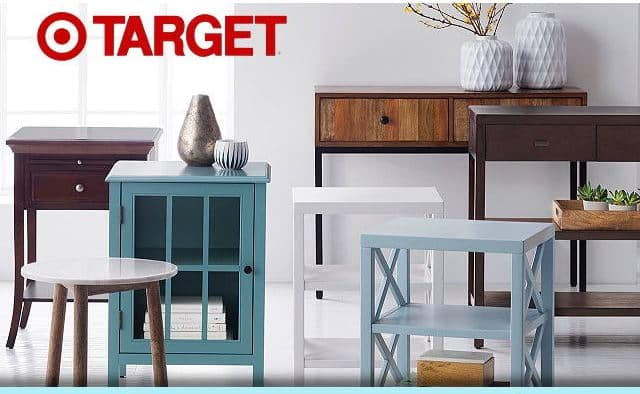 By now, you've probably shopped at the big red circle at least once. If not, you have at least heard about Target's addictive properties.
This massive department store isn't quite the warehouse experience that IKEA is, but it definitely is worthy of an all-day shopping spree.
Like Walmart, you can find just about anything you're looking for at Target. The difference is that Walmart is known for its inexpensive goods. Target, on the other hand, has a reputation for higher quality at reasonable prices.
Target's founder, George D. Dayton, began exploring the world of retail in 1881. He began Dayton Dry Goods Company, the business that would eventually become the Target Corporation.
Dayton's core values shaped the store, and those same principles remain in place today. He believed in stewardship. As such, he always ensured his merchandise was of good quality and his business practices were fair. Now, his descendants continue to lead the corporation with those same beliefs.
Shoppers can experience Dayton's legacy in one of nearly 2,000 locations in the United States or online. Target's inventory ranges from groceries to home furniture. If you need it, you can find it at Target.
More Stores Like Ikea
AllModern. – www.allmodern.com
Overstock. – www.overstock.com
World Market. – www.worldmarket.com
Fab. – www.fab.com
Etsy. – www.etsy.com
CB2. – www.cb2.com
Dwell Store. – store.dwell.com
Scandinavian Designs. – www.scandinaviandesigns.com
Conclusion
Stores like IKEA aren't going to give you the adventure that comes from shopping in an IKEA warehouse. But you can get the same type of merchandise at reasonable prices by heading online or in person to one of these five alternative businesses.
Written by: Adam Marshall a freelance writer who specializes in all things' concerning apartment organization, real estate, and college advice. He currently works with Grove at Ft. Collins to help them with their online marketing.