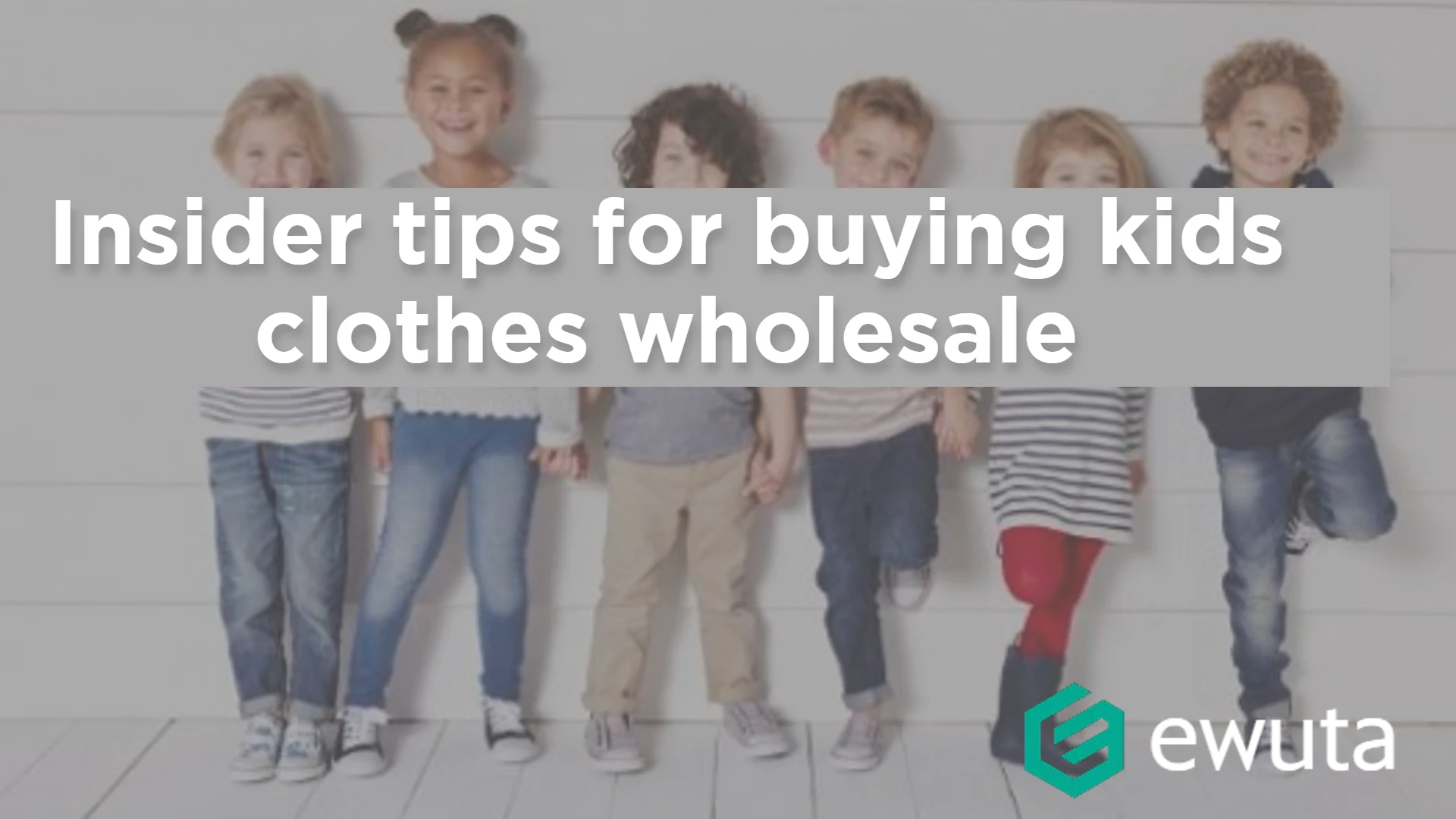 Buying clothing wholesale isn't just for big companies anymore. Nowadays, you can buy directly from wholesalers – a huge game changer for parents everywhere.
We have a secret. Clothing businesses don't want you to know that buying wholesale is a considerable life hack for busy parents. Instead of paying full price for a simple pullover your kid will outgrow in a few months, buy in bulk to get the lowest price possible.
Buying wholesale fleece from suppliers like Bella + Canvas will save you money and make it easy to get your kids dressed for any occasion. 
But, finding high-quality, fairly-priced wholesale kid's clothes can take time and effort. With so many styles, brands, and fabrics available, how do you choose the best clothes to buy?
Whether you're a new parent looking to stock up on baby onesies or a new business building up inventory, here are some insider tips for buying kid's clothes wholesale.
1. There's a Vast Inventory Available
Wholesalers are one-stop shops for children's apparel. Kids clothing suppliers almost always have everything you'll need for your child's wardrobe, readily available at your fingertips.
From fleece sweatpants to baseball tees, wholesalers have an assorted inventory of kids clothes. Depending on the return policy, you can even return items to as your kids grow and need new sizes and styles.
Furthermore, wholesalers often have products that you can't find anywhere else. You can find unique styles, colors, and cuts that other parents are bound to ask you about.
2. Choose Easy-to-Clean Clothes
Let's face it. Kids are messy!
Spills, stains, and accidents are bound to happen, so make sure you buy wholesale kids clothing that is easy to clean. A simple way to ensure this is to purchase fabrics that won't soak up stains or tear easily.
Polyester cotton and polyester fleece are the most resilient and easy-to-clean fabrics. Both are incredibly durable, and stand up to stain removers and heat. In addition, kids clothing with these fabrics won't shrink or be ruined after multiple washes.
3. Quality over Quantity
Just because kids outgrow their clothes quickly, doesn't mean you want to replace them with cheap, poor-quality garments. So, spend a little more on quality wholesale apparel. Softer fabrics, better construction, and up-to-date styles will cost you a bit more, but will pay off in the long run. 
These high-quality wholesale clothes will last longer, your kids will enjoy wearing them, and you both will feel confident in what they wear daily. Trust us, you and your children will be happier.
4. Keep it Classic
While there are many options out there, just keep it simple.
Elaborate bows, poofy dresses, and button-ups are lovely for a family photo. However, your kids don't like, won't – and shouldn't – wear more formal and restrictive clothes every day.
With this in mind, remember to keep it classic when shopping for wholesale kids' clothes. Zip-up hoodies, sponge fleece sweatshirts, and sweatpants are some examples of simple, comfortable cuts that are timeless and popular with kids.
5. Don't Overbuy
When buying wholesale clothing for your kids, finding a wholesaler that doesn't have high minimum order requirements is crucial. You're running a family, not a small business!
Go with a wholesaler that allows you to mix and match when you buy in bulk. For example, buy different sizes instead of placing one large order for the same fleece hoodie in the same size. Ordering in this way will accommodate growth.
A Gallup poll shows that adults with young kids spend considerably more than their child-free counterparts. That means we parents are constantly seeking ways to stretch our dollars and get the best deals. Be cautious, though.
For example, while the low prices and steep savings of wholesale kids clothing make it tempting to buy as many items as possible, remember that as your kids grow, so will their style preferences. So, don't overbuy one particular cut, size, and color, only to learn later that your child refuses to wear it.
6. Find Comfortable Fabrics
The main thing that kids want out of their clothing is comfort. As a result, choose durable fabrics that won't cause irritation or overheating. You may snag a huge wholesale deal on a box of cotton shirts, but if the fabric is so inferior that it itches, your child will not want to wear them.
Also, choose fabrics that are appropriate for the season. For example, shop for quality fleece fabrics during colder months and lighter poly cotton when the temperatures heat up.
Shopping for comfort is especially important for baby clothes. Infants can't tell you if their wholesale onesie is too warm or thin. Be mindful to choose soft, durable fabrics for your little ones, as well.
Get to Shopping!
Keep these insider tips in reserve and you're guaranteed to find the best deals on kids' clothing for your family. After all, why pay full retail prices when you can buy wholesale?