Midi dresses, or dresses that land between your knee and your ankle, are a popular fashion staple that never goes out of style. These universal dresses can quickly become one of your favorite parts of your wardrobe. You can dress them up for special events or down for going to the grocery store.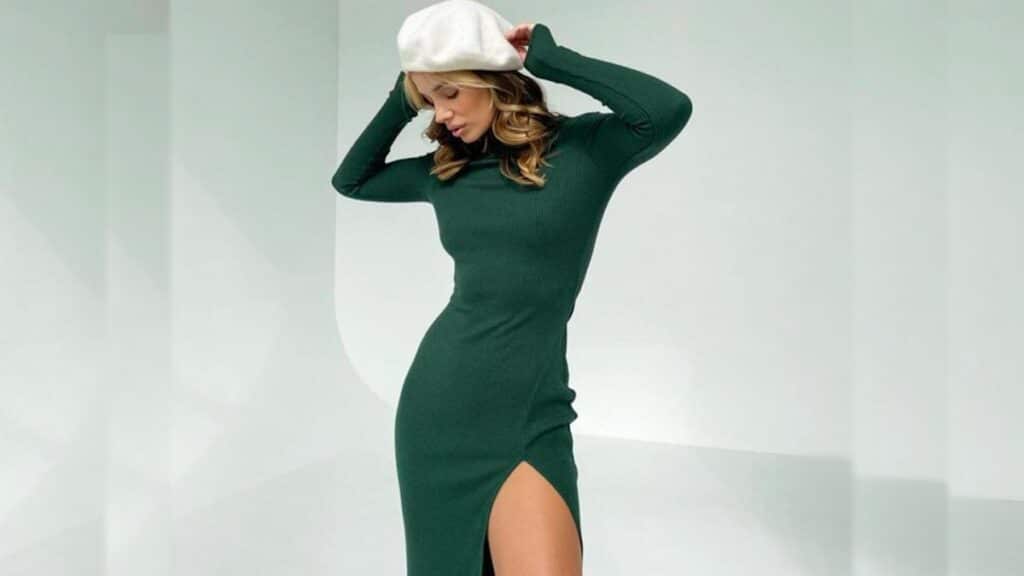 But how can you style these incredibly versatile dresses? Here are some examples of ways to get the most out of your favorite midi dresses year-round.
1. Length is Important
When choosing a midi dress, you never want to choose one that falls right in the middle of your calf. Though it'll be rare to find dresses that hit this area exactly, it's important to stay away from the ones that do. Choose a midi dress that ends slightly above mid-calf if you want the dress to look just a bit shorter. Dresses that fall a bit below midcalf, on the other hand, give an illusion of length.
Make a choice based on how you want to wear and style the dress. Stick with it! It's good to have a mix of dresses at different lengths, too.
2. Pair With Heels
Of course, heels can automatically dress up a midi dress. Any matching heels you have in your arsenal work well, but it's best to go with a matching pair of strappy heels to really get the most out of your midi.
Heels automatically add an air of sophistication to any midi dress. They can also help you avoid one of the most common problems with midi dresses for women. Sometimes, a dress that's just too long or too short can make you look shorter than you are. Instead of dealing with that, invest in a matching pair of heels to naturally elongate your legs.
3. Fabric Weight Defines Versatility
Midi dresses come in a variety of styles, and that means that you'll have different fabrics available as well. These fabric weights can help you look slimmer, avoid the midi dress making you look shorter, and create a nice layered look without actually adding layers.
Lighter fabrics are great for warmer months, but you should try to choose midi dresses that have layered skirts or use a transparent outer layer to showcase a smaller layer within. These options can help you look taller, accentuate your figure, and reduce any 'stubbiness'.
However, heavier fabrics create another effect. If you want a warmer dress that you can wear with knee-high boots and a jacket, choose a heavier fabric. These are more versatile for fall and spring, especially on those cold mornings.
4. Use A Belt
Some midi dresses might have an attached belt accessory that matches them perfectly. But not every midi dress is so fortunate. Never underestimate the power of a belt to cinch in the waste of a loose, flowing dress. This belt can be small to accentuate your figure. If you want to go with a wider belt, it can help create a striking silhouette no matter what type of dress you're wearing.
Change up your style! Try different belt widths and colors to create unique looks. The same midi dress can look completely different when styled with different belts.
5. Matching Patterns
When choosing a midi dress, try to choose an option that uses a solid color. It's easier to style and accessorize with a solid color than it would be with a bold pattern. If you do want to choose a dress with a pattern, make sure that it's the same pattern and color all the way through.
Color blocking is a valid option for most dresses, but a midi dress can't be blocked in the same way. Because of the length of the dress, it doesn't function like a longer dress or a shorter one. To get the most out of it, choose something that is simple and can easily be styled.
For patterned dresses, choose solid-colored accessories that match the color or the contrasting color. It's important to get the rest of your accessories right so that your midi dress shines.
6. Boots!
Boots are some of the best accessories when it comes to midi dresses. Heavier boots usually aren't going to look great with a midi dress, particularly if you are on the shorter side. However, you can pair just about any dress with some sleek leather heeled boots. Go for shorter lengths, so no thigh-highs here.
Of course, it's totally fine to pair thigh-high boots with a midi dress when it's colder outside. Most of the time, though, you want space between the dress's bottom hem and the top of your boots. As we mentioned above, ankle boots are the best option here, as they give enough space to be fashionable without looking clunky.
7. The Right Bag Makes All The Difference
When you're styling your midi dress for a night out (or a day shopping), the bag you take makes all the difference. Choose a bag that isn't too heavy, but works well with the color and fabric of your dress. Choosing a shoulder bag is best, though you could also make some great fashion choices with a cross-body bag.
Choose something that will stand out, but won't take away from the great canvas that your midi dress represents.
8. Leather Jacket, Please?
Finally, a leather jacket is your best friend for your midi dress collection. Nothing looks quite as good as a black leather jacket with a light-colored midi dress, strappy heels, and a snappy shoulder bag. If a leather jacket isn't your thing, you can soften this look with a cardigan. For a more professional option, go with a blazer.
Conclusion
While the midi dresses for women trend is in full swing, make sure to pick on these style tips to make the most out of your wardrobe. Just about anyone can rock a midi dress with just a little bit of accessorizing, the right shoes, and the right layers for the job. Don't be afraid to try new looks and rock a style that is uniquely yours.