Klarna is one of the most popular buy now, pay later apps that allows online shoppers to buy something online and pay back later. Most online shoppers are always in search of buy now pay later services.
How Klarna Works?
Klarna allows shoppers to split their purchase into four equal installments to be paid every two weeks, with the first due at checkout. For example, if your purchase costs $200, you would pay $50 at checkout.
How Klarna makes Money
Klarna receives revenue from both the merchants and the consumers that use Klarna's payment solutions. It makes money via merchant fees, late payment fees, interest on consumer loans, interchange fees, and interest on cash. Klarna has three products: Pay in 30 days, Pay in 3 installments, and Financing.
Will Klarna Affect my Credit Score?
Klarna performs a soft credit check which does not affect your credit score and will not be visible to other lenders when: Deciding to Pay in 4. Preferring to Pay in 30 days. Use Monthly financing.
If you are not satisfied with Klarna and you have decided to look for an alternative, Klarna has a lot of competitors that offer the same services. Afterpay, Paypal credit, Sezzle and Affirm are popular competitors and alternatives to Klarna.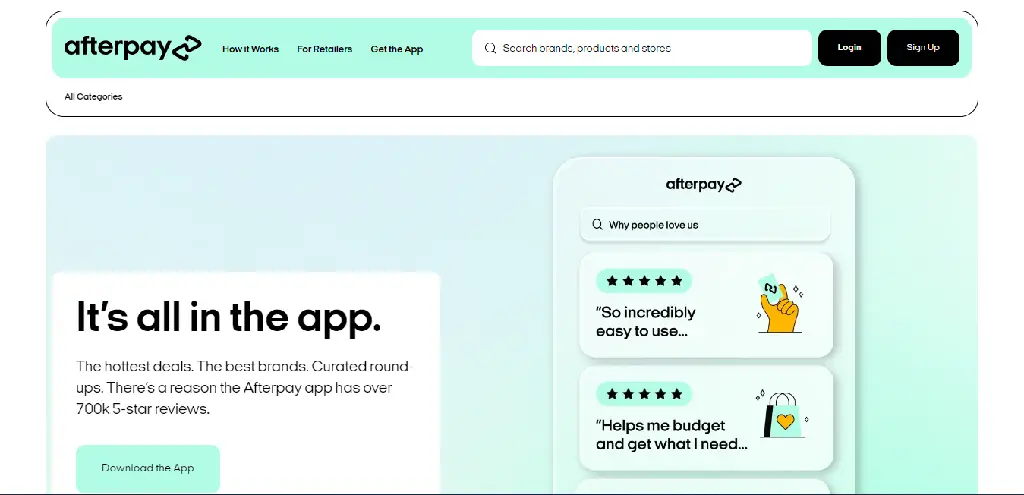 The number one app on our list is afterpay, just like the name this app allows you to shop online from any of your favorite online shopping sites and pay them back later. Installment is required when you make the first payment to enable them to ship your product right to your doorstep.
Afterpay is a big player in the game as it allows you to pay for your orders for both online and local shops that support it. To use Afterpay in a local store, all you have to do is to scan the barcode on the product
2. Affirm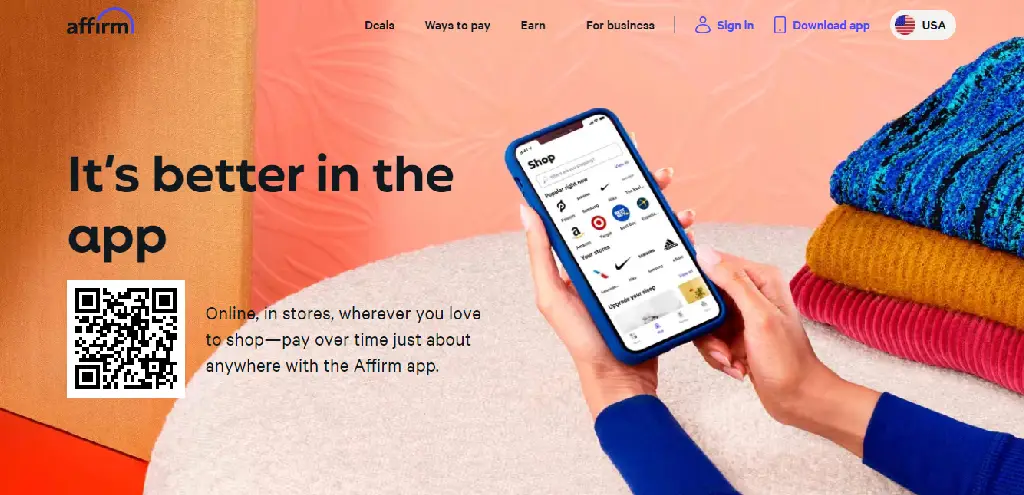 Another good buy now, pay later app that is available on iOS and Android is Affirm. You can buy anything online and pay later using this app but it has some terms and conditions. The interest rate varies between 0 to 30% depending on your credit score.
Affirm is in partnership with some popular online shopping stores and local stores. When you purchase something on any of these online and offline shopping stores, you will be provided the option to pay with Affirm.
3. Sezzle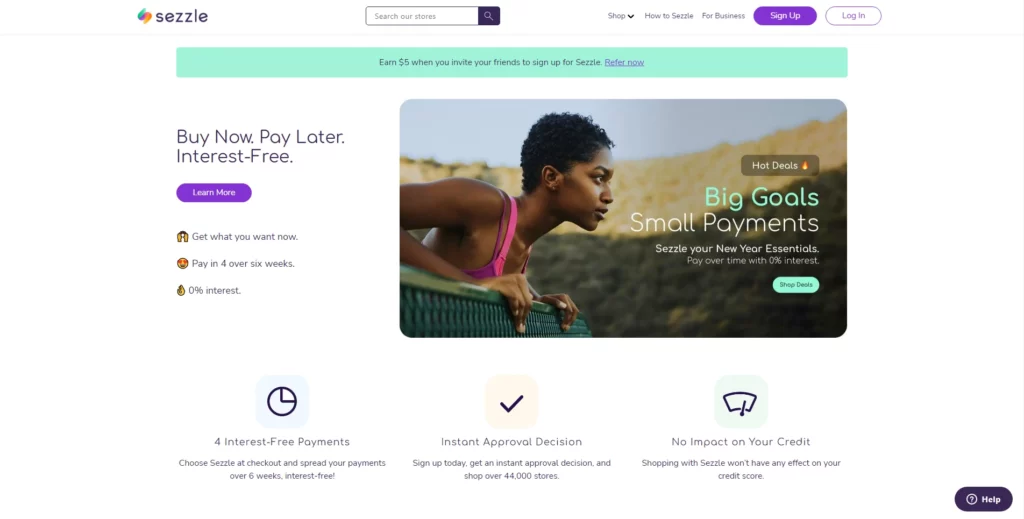 This Is a buy now pay later app that allows online shoppers to buy goods online and pay for them later with an interest free installment plan. Sezzle is available for Android and iOS users.
To be able to use this app, you will be required to register an account with them and verify it. You can use the buy now and pay later service only when you have verified your account with them. It also requires the first installment to be paid and the remaining three installments will be paid every 2 weeks.
4. Laybuy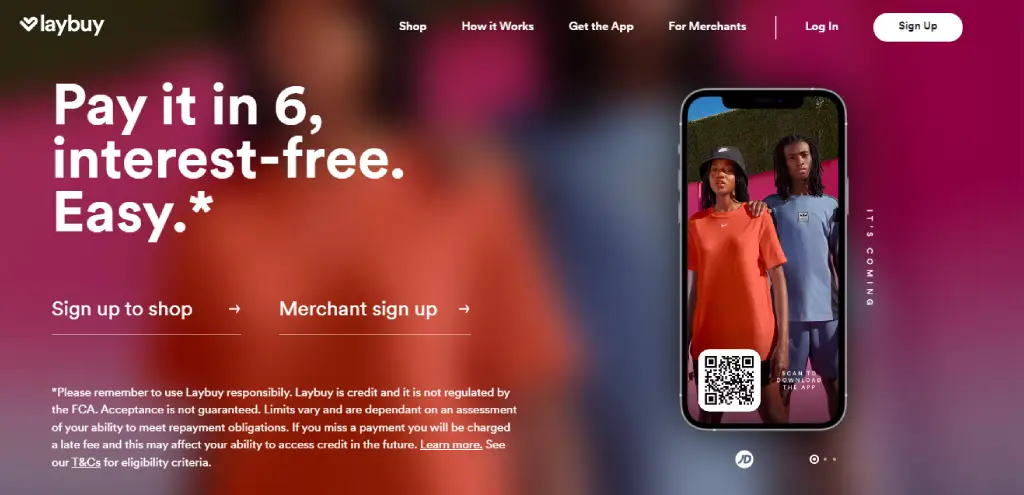 Laybuy is available as a payment option in over 2000 online shopping websites. You need to register with them and get approved at checkout. Once you have been verified, you can make 4 equal monthly installments, with the first one paid at the point of purchase.
You will be required to enter a credit or debit card at the checkout for the first installment while the other payment will be deducted automatically each week.
5. Paypal Credit
Paypal credit boasts of more than 4 million users. One great thing about Paypal credit is that it offers you a revolving credit card that provides you with a reusable credit line integrated into your PayPal account. This credit line can be used to make online purchases and pay the full cost over time.
6. Zip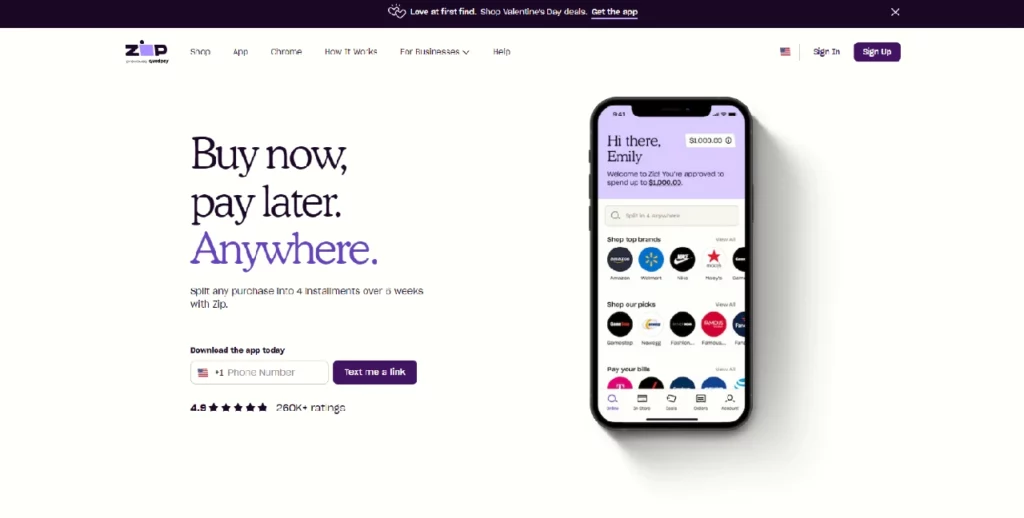 Zip that is powered by Quadpay shares almost the same similarities with Klarna. This app allows you to go online shopping and pay for your goods in four equal installments just like the name implies. The installments are paid every two weeks, giving you plenty of time to sort out your finances and pay on time.