The holidays are a season that brings about a feeling of joy and stress both at the same time. This strange mix of feelings is what makes us commit silly mistakes, like things that were so clearly visible we ignore those. And adding fuel to this is the fact of holiday shopping stress, what to give, how much money to spend buying gifts, and many more such small issues.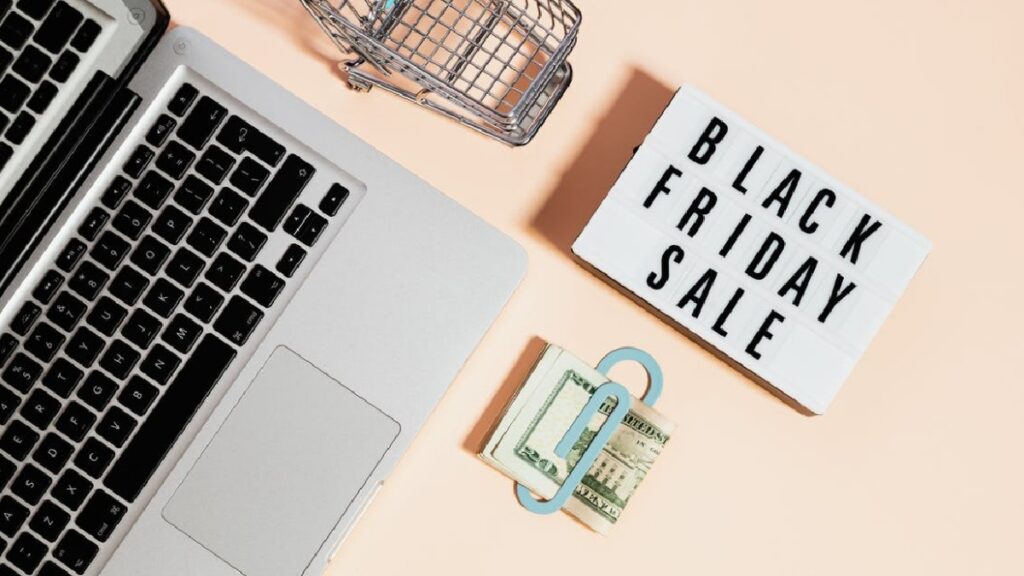 Several retailers run special holiday discount campaigns to cash in on the positive sentiment but you have to be extra careful about them. The retailers will push you several products and you will fall prey upon them by seeing the enticing discounts and cashback, only to realize later that you bought stuff you didn't even need in the first place. Here is a built bar promo code for an additional 1 percent cash back on your next purchase. Do your best judgment and buy only what you need, first start by making a list then scout for deals or cashback. 
Here are some tips regarding how to find the best deals and discounts while shopping :
1. Marketing Emails:
No one wants to browse through their spam email folder. Since most of our email clients mark marketing emails as spam, it might be difficult for you to find them. But if you do look you might find some good deals and cashback from a few genuine emails. It is a time-consuming task but sometimes it does pay off.
2. Expense Tracking Apps:
There are several genuine apps available on the app store and play store which provide this feature "expense tracking". What it essentially does is read and analyze(s) your online and offline spending habits by reading your SMS data and then grouping your expenses into various categories. Later when you are free, you can check your reports and understand where it is that you spend most of your money and what should be done to control your expenses.
3. Gift cards or other similar prepaid instruments:
The best way to limit your purchases is when you have a big credit card balance. Buy gift cards of the required denomination and shop using that only and forget about your credit card. Credit cards have put upon us a habit of splurging, for we have to pay the bill later, so we keep on shopping and later pay the "price" for that.
4. Try to shop on special days:
Cyber Monday, Black Friday, green Monday, etc. Try to shop on these days for guaranteed additional savings. Most retailers give deep discounts during these sale events, try to maximize your savings using those.
5. Use the retailer-specific apps:
Many retailers give out exclusive cashback to entice their native app's users. These offers usually come in a flash and mostly run for shorter durations. You have to keep a close eye on notifications to scout for deals like this.
6. Loyalty Points:
Many users have little to no idea about their huge accumulated loyalty points. Keep updated information about these points and check with the retailer how to redeem those to earn additional discounts and cashback.
7. Refurbished Consumer Electronics:
Since this is the holiday season, many people would have bought the wrong gift and thus had to return them. Retailers usually sell these open boxes of items as refurbished and at a discount to their retail price. These items are not bad in the sense, but it's just that the box was opened. Do check for warranty and refurbished certificates before buying these types of items.
8. Book Directly:
Sometimes buying directly from the seller can give you more savings compared to via a 3rd party. Like for example hotels, pay the agent(online hotel aggregators) some commission and add this up in the bill. If you directly call up the hotel and book the room you would be surprised to see how much money you saved.
9. Shipping Methods:
You could potentially save a lot of money by simply selecting a different shipping method. Many retailers have started promoting in-store pickup or curbside pickup as an option, using that opportunity to cash in some additional savings this holiday season. In case you are wondering, does hobby lobby have curbside pickup, then refer to this blog.
10. The credit card offers:
Several promotional offers are being run by major credit card companies and popular retailers. For example "10 percent off on visa cardholders", etc. Use those offers to lap up some good discounts.
11. Partner offers:
Several retailers have partnered with others to offer you some exclusive discounts. For example "Buy an office chair and get your next leg massage on the house", like that you may find several deals around the net and also in stores. Keep an eye out for exclusive deals like these.