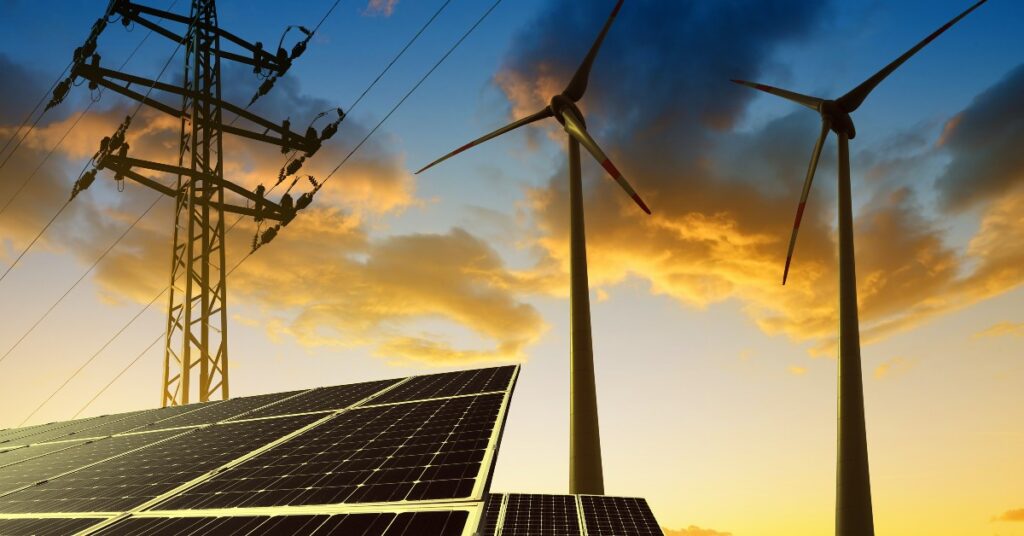 Are you ready to save money on expensive electric bills? Or are you curious about how you can reduce your environmental footprint?
Switching to renewable energy may be the choice for you! By leaving fossil fuels in the dust, you can save a bit of money and help the globe.
Wondering about the importance of renewable energy in your life? Read on to learn more about these invaluable resources.
What is Renewable Energy?
There are two main types of energy: renewable and nonrenewable.
Nonrenewable energy is what we're all familiar with. When thinking about nonrenewable energy, four main sources come to mind: coal, petroleum, natural gas, and nuclear. These are items extracted from the Earth that power our homes and transportation.
But, nonrenewable sources are ones that can't be replenished or restocked. So when each of these is gone, they're gone for good.
Renewable energy, on the other hand, is created by things on or around the Earth. The main types of renewable energy are solar, wind, hydro, and biomass.
Since sunlight, water, wind, and organic materials are natural sources not being pulled from the Earth, they are more reliable. Each of these sources works independently and they're constantly renewed.
Using renewable sources as an alternative to nonrenewable is known as clean energy. So, what is clean energy and why is it important? Aside from the components that collect the energy, there is no waste generated.
The Importance of Renewable Energy
Renewable energy is an important asset to our world moving forward. Without renewable energy, our planet's resources will soon be depleted.
Additionally, generating renewable energy creates no greenhouse gases, unlike extracting nonrenewable sources. This means our air will be cleaner and clearer, making our lives better all around.
Plus, with fewer emissions, our Earth will stay beautiful longer. Greenhouse gases are reportedly a cause of large-scale climate change. Changing our energy habits now will mean more opportunities for stabilization in the long run.
How to Get Clean Energy in Your Home
To use clean energy in your home, you have a couple of options.
First, you can buy energy from a plant nearby that generates clean energy. So if you live near a dam or a plant that has solar panels, check into how to buy their excess energy.
Or, you can create your own energy right at home!
Though you could install windmills in your yard, one of the best ways to harvest your own energy is through the use of solar panels. Solar panels fit onto your roof and produce energy even when it's cloudy outside.
To check out more advantages of residential solar panels, go to https://blueravensolar.com/indiana/indianapolis/. They'll walk you through how solar energy works, the benefits of solar energy, and how to easily install solar panels!
Ready to Switch?
Now that you know the importance of renewable energy, maybe it's time to make the switch!
By creating your own energy, you'll save money each month and know that the Earth is greener and cleaner each day. Learn more about making sustainable changes in your life by checking out our Lifestyle blog.