Rue21 is an American fashion retailer based in Pittsburgh, Pennsylvania. This specialty retailer focuses on casual, fast-paced designs for women and teens.
But that's not all; Rue21 belongs to the new crop of street-style retailers who are pretty popular with the masses. We're talking about the likes of Zara, H&M, and of course, Forever21.
Which brings us to today's post; if you like Rue21, you're probably into fast fashion apparel that doesn't punch a hole in your pocket and still maintains a high-end look.
However, shopping from one store can get old, fast. Luckily, there are great alternatives to Rue21 besides some of the obvious stores like Zara and H&M.
Let's check them out: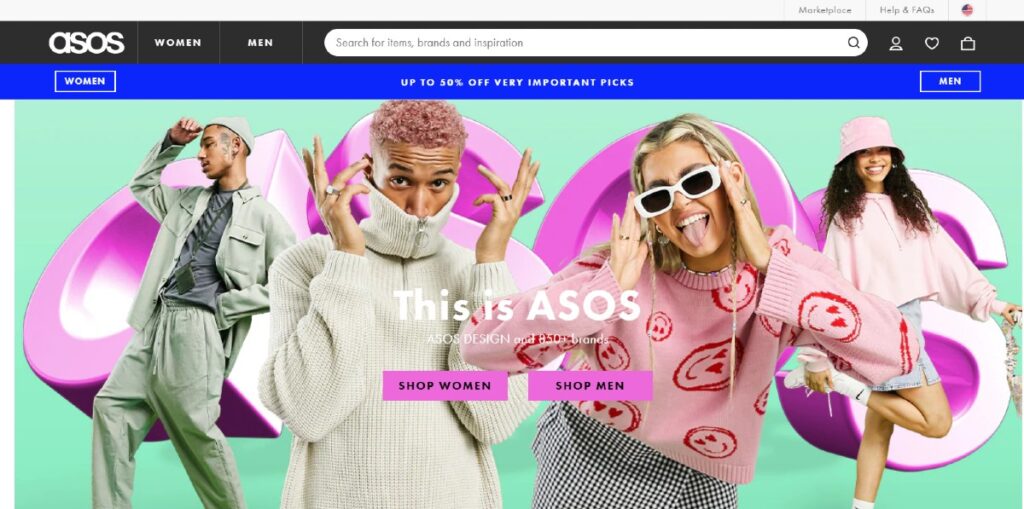 ASOS is a UK-based fast fashion store with multiple outlets around the globe and a hot supply of trendy clothing. If you're into unique and comfortable looks, you'll appreciate this retailer.
According to their website, ASOS champions freedom of choice in what you want to wear and how you want to look. They have a wide range of designs catering to all sizes.
Like Rue21, ASOS is pretty affordable. You may want to check out their marketplace sale page for up to 70 percent discounts on items.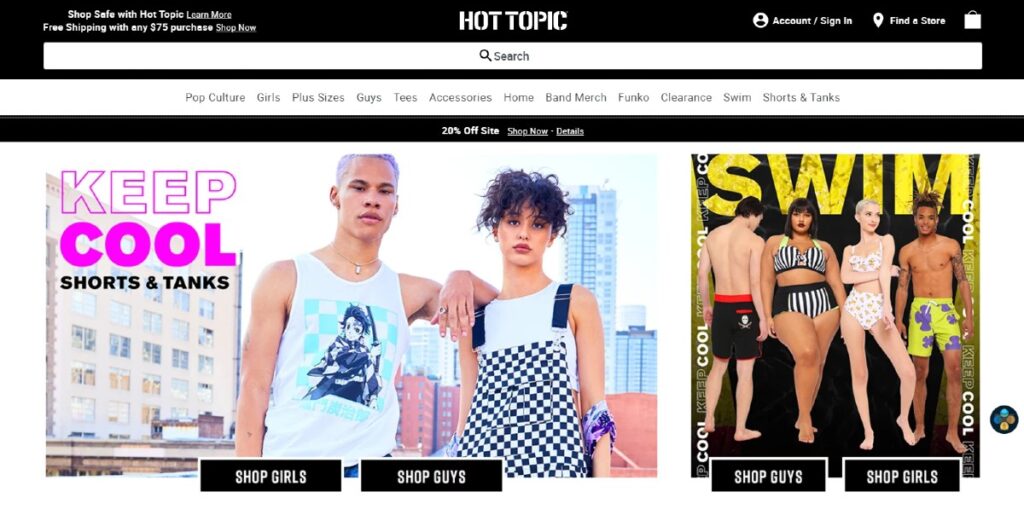 There's a reason Hot Topic is called, well, Hot Topic. They tend to love being at the forefront of what's trending, being ahead of the curve.
Truth is, this retailer has not failed at being the center of the discussion for 25 years now, and that's because they've made a name for themselves in the pop-culture scene.
Looking for music-inspired fashion items? This is the place to go.
If you're into unapologetic fashion statements, Hot Topic has you covered on that as well.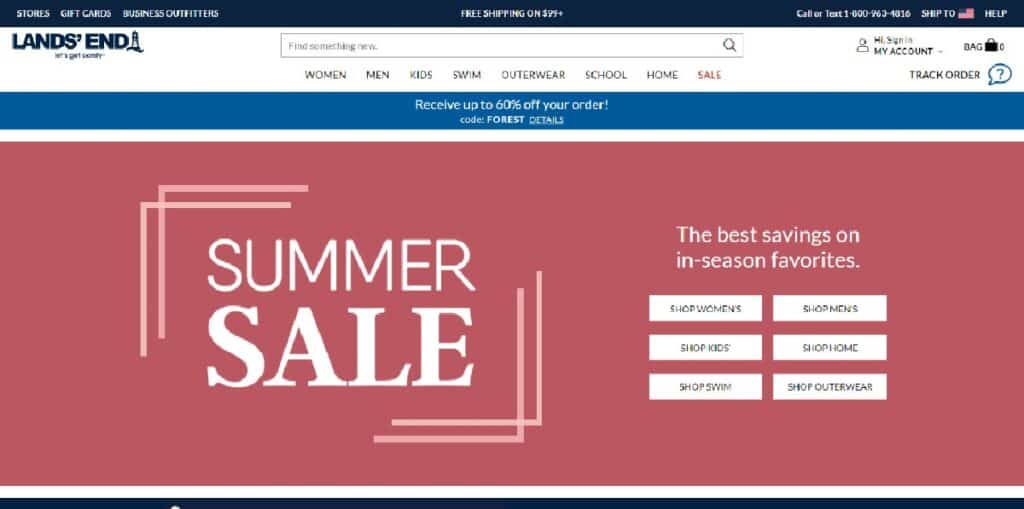 Land's End is what you'd call a family-centric store that is borderline appropriate without being boring. They really believe in comfortable outfits, and that's pretty much woven into their designs.
Why would you shop at Land's End when you're into edgy brands like Rue21?
Because they still have a lot in common. Land's End offers timeless styles. It's the type of casual urban wear that still has a subtle touch of elegance. And they're affordable, too.
Browse their sale category for surprising discounts. You can grab a cool item for as low as six bucks.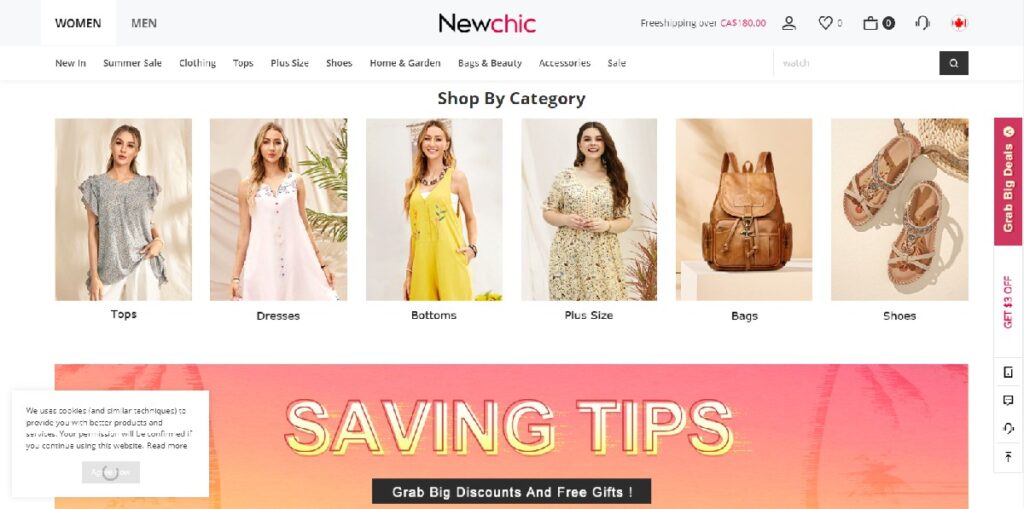 New Chic is a popular online brand in the first fashion world. Much like their brand name, the store's mission is to bring new fashion trends to their customers at affordable price tags.
Their taste revolves around artistic and innovative styles that encourage free-spirited ideas.
And as you might have guessed, New Chic is all things girly. From chiffon tops and summer dresses to floral print jumpsuits, something is bound to catch your eye.
The store has some really trendsetting pieces for men as well. There's not a huge selection there, but still, it's a start.
Head over to New Chic's sales page for their latest offers that come with up to 60% off.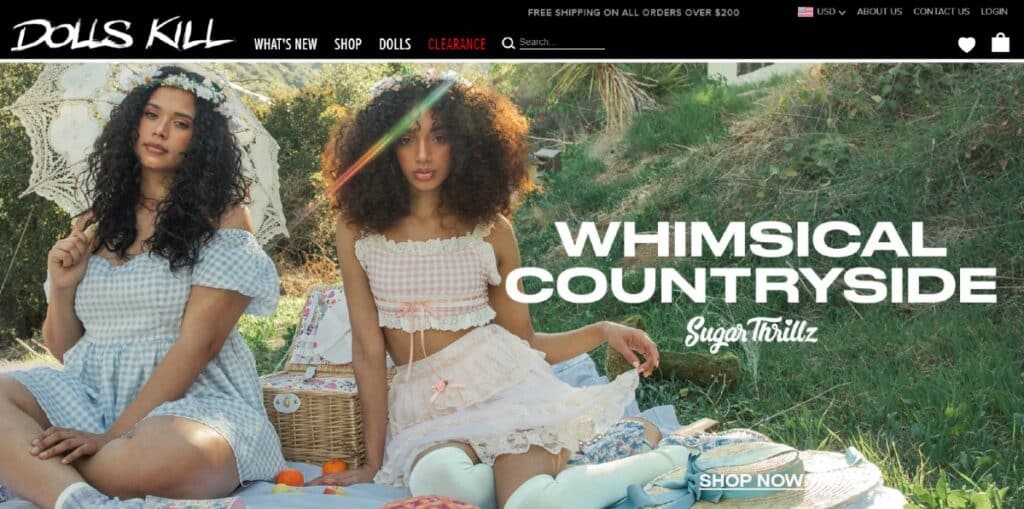 Nothing screams edgy youth more than Dolls Kill. This alternative fashion retailer is well-known for unapologetic, fashion-forward styles.
Based on their wide selection of offerings, it seems like pretty much anything goes with Dolls Kill. If you identify as a rebellious spirit with an interest in styles like goth, grunge, punk, or even French maid, this is your store.
Dolls Kill offers a similar clothing style to Rue21, and these clothing options are affordable, too. However, Dolls Kill goes a little further into edgier rebel-minded vibes.
Of course, check out their sitewide offers for jaw-dropping discounts.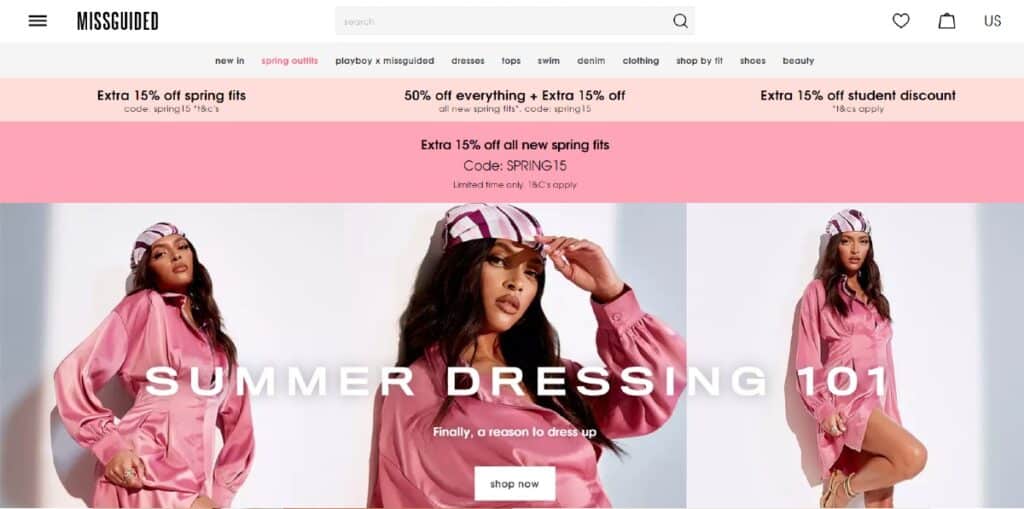 Missguided is a UK retailer with a strong global presence and a passion for fast fashion. The retailer considers itself an affordable rapid-fashion destination for gen-z and millennial women.
Much like Rue21, this store aims to appeal to a younger audience. This is done with a goal of empowering women to be gutsy and unstoppable in their dreams. This theme certainly shows in their bold designs.
From sassy slip dresses to their powerful playboy collection, Missguided is keen on fashion trends and pop culture influences.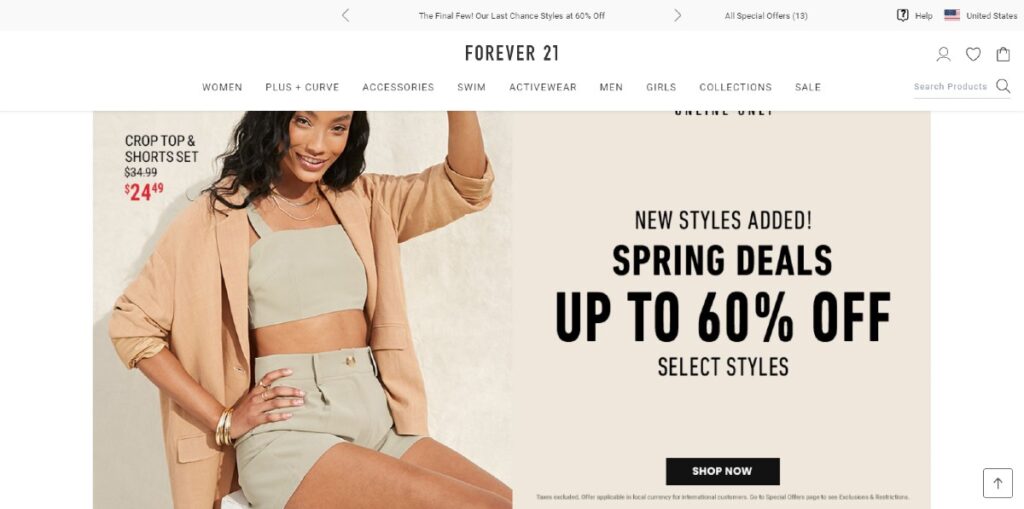 This was a no-brainer, but there's no way we can talk about Rue21 and not mention its much larger competitor, Forever 21.
While the two companies are not affiliated with each other, they're not far apart in what they offer. Forever 21 is a giant corporation with global outlets, and as expected, enjoys a massive output compared to its counterpart.
However, both Forever 21 and Rue21 lean towards younger demographics for their urban, fast fashion outfits.
True to its name, Forever 21 offers designs with that age group in mind; either you're 21, or you're just 21-at-heart.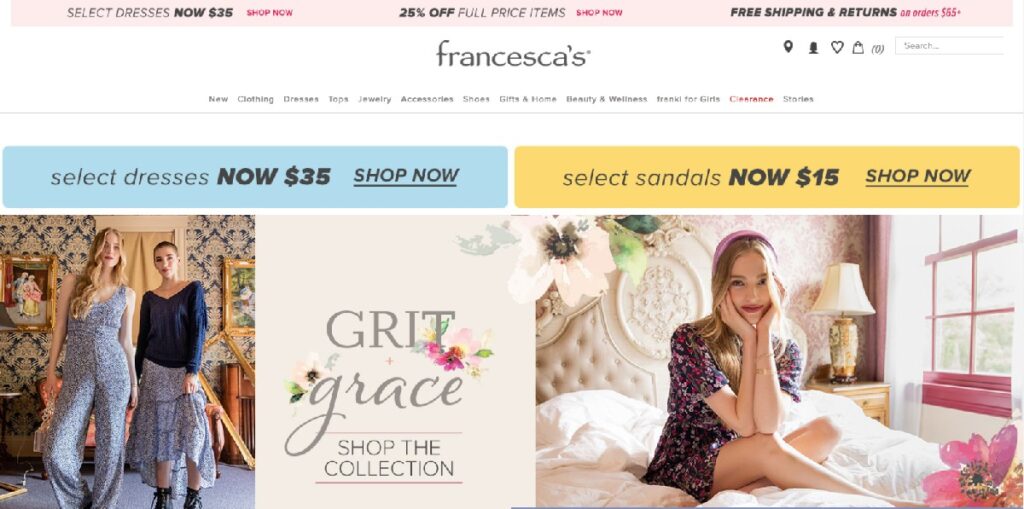 Francesca's is an American fashion boutique with shops in 48 states as well as an online store. It's an affordable shop like Rue21 but with limited merchandise, making it a treasure trove.
Francesca's collections are unique and carefully curated to appeal to modern, fashion-forward women. They tend to lean towards casual, everyday clothing with a girly touch.
You may want to check out their site because when their pieces are off the shelves, they're really gone.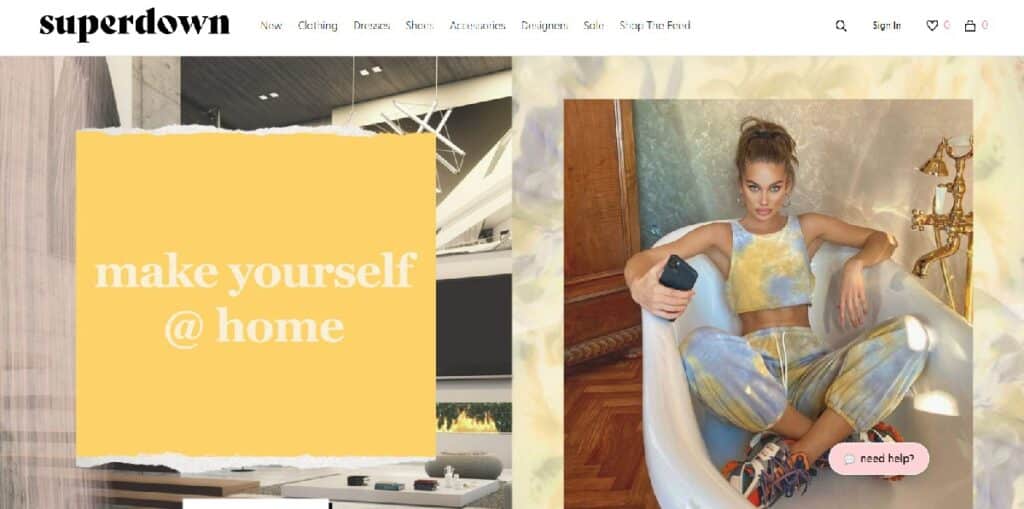 Next is a retailer that mostly borders on unconventional and keeps its selection fresh and trendy. Welcome, Superdown, a California-based fast-fashion retailer.
Hopefully, you're down to go shopping at the store because you may be missing out on some Rue21-ish products if you're online-only.
Granted, the store isn't as big or even popular as Rue21, but it boasts some fine urban selections targeted towards the millennial market.
Safe to say Superdown is gathering steam with their in-house designs and a decent supply from third-party brands.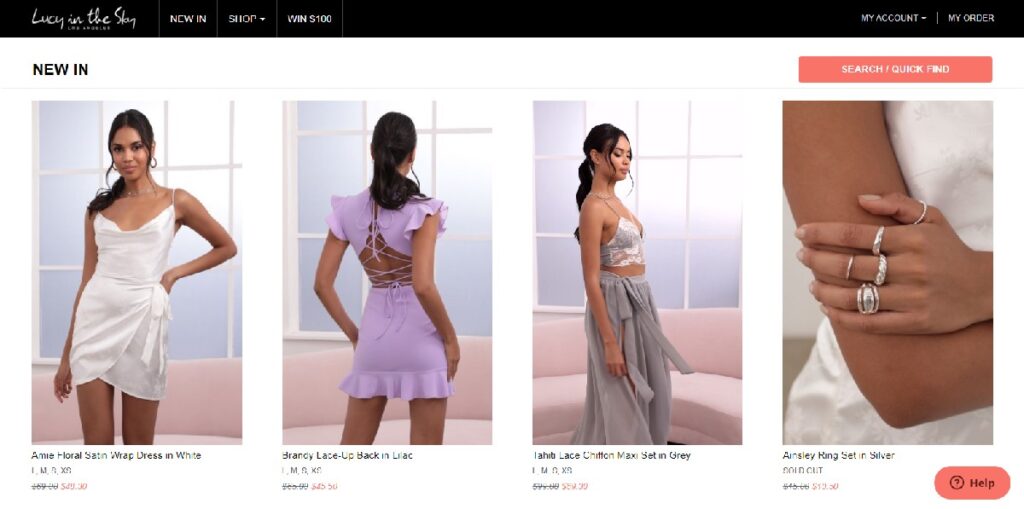 If you love the alternative offers available when you shop at Rue21, you may want to check out Lucy in the Sky.
Lucy in the Sky is a Los Angeles-based online clothing boutique that offers elegant, high-end streetwear and girly styles for parties.
Most of the items in the online store are affordable, with up to 60% off sitewide. 
Conclusion
There you go, that sums up our top ten list of stores like Rue21.
What do you think? Do you have some alternatives that weren't listed here?
There are certainly other similar stores out there if you want to keep looking and find out which one speaks to you the most. It's all about finding the right spot for your tastes.
Written by Adam Marshall. a freelance writer who specializes in all thing's apartment organization, real estate, and college advice. He currently works with Verge Las Cruces to help them with their online marketing.