There's plenty of stores that are similar to Brandy Melville but still have their own individual flair. Here, we've gathered 8 of our favorite stores that you're sure to love, too. Brandy Melville is a great store for both basic and statement pieces.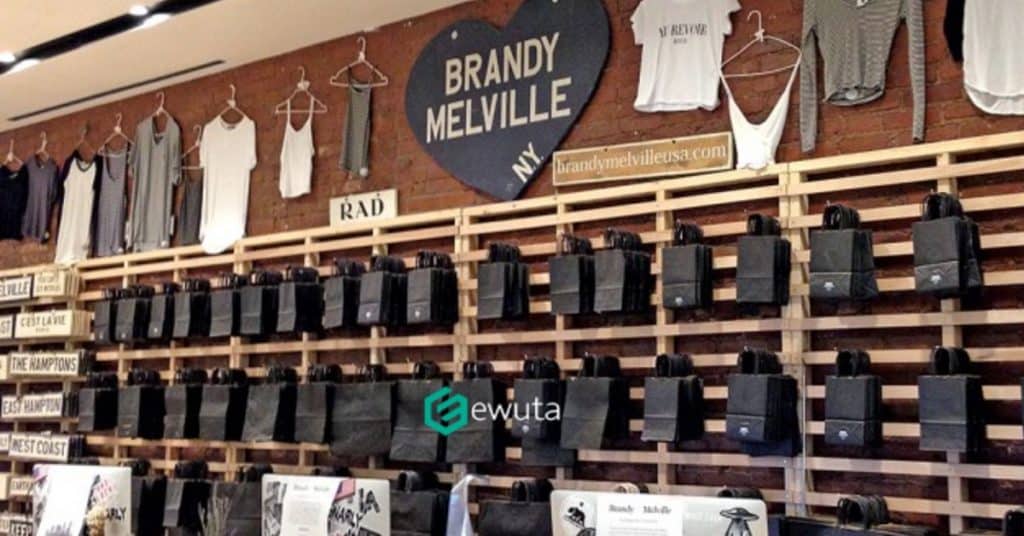 It carries a wide variety of styles, but in general, everything has a fun, lighthearted, it-girl sort of vibe to it. They're especially well known for their fabulous skinny jeans and British influenced pieces. They're an accessible, reasonably priced brand that makes high-quality pieces that are on-trend and easy to wear.
The Brandy Melville features a wide variety of clothing, but all of the models can be identified as a size small. The quality of their clothing is relatively good. The brand's shirts are comfortable and breathable and their sweatpants are the perfect, soft material on the inside.
Brandy Melville Alternatives
1. ASOS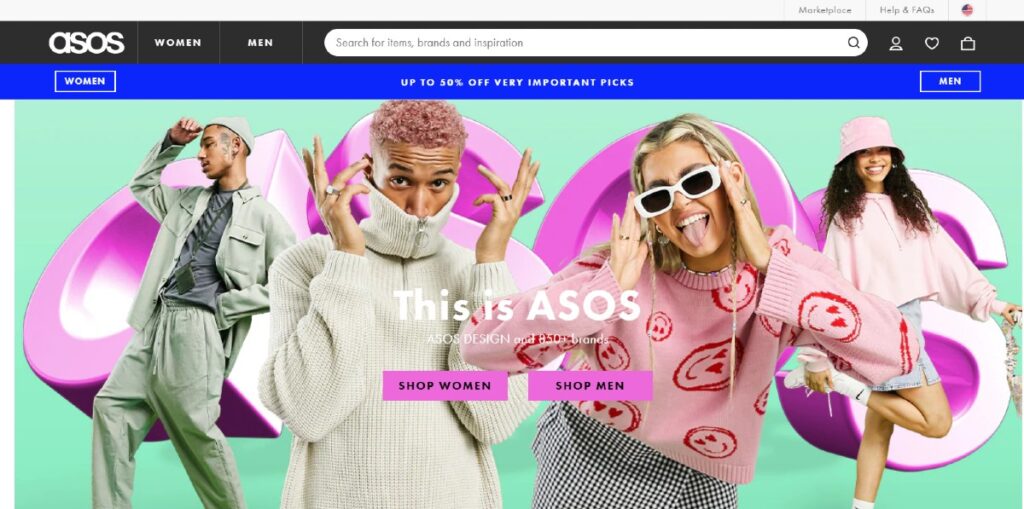 ASOS is an online clothing store that has simple clothes that are great quality and a range of prices. Their pieces tend to have more of a clean, modern look to them, but they also have some super fun vintage-sequel options.
They are well known for their collection of formal prom/wedding wear, as well as really comfortable athleisure. This is a great choice for someone who wants Brandy Melville but with a little bit more of a modern/athletic vibe to it.
2. Urban Outfitters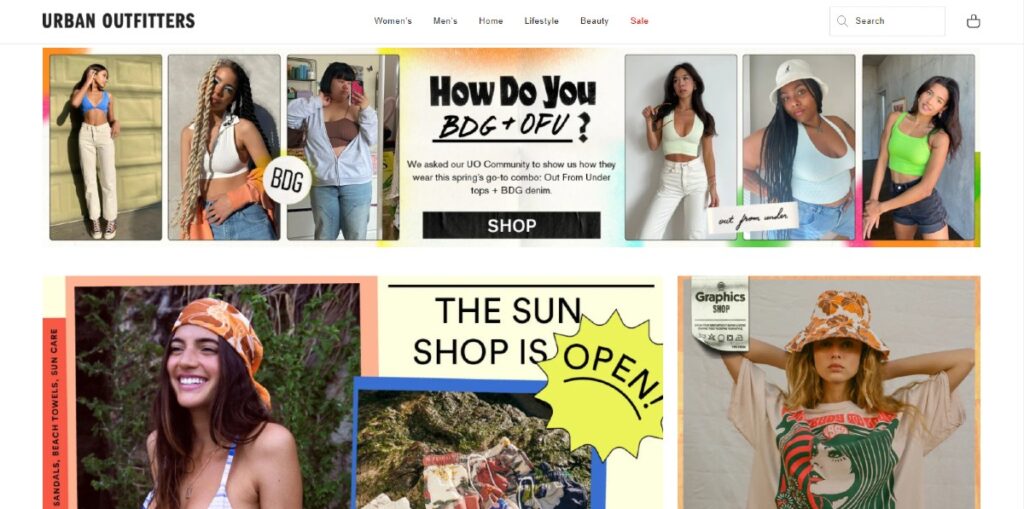 Another of our favorite stores, like Brandy Melville is Urban Outfitters. This is an American retail store stoked full of all things young people love. From clothes, lingerie, makeup, and more, this fashionable brand has got all the essentials.
With just about anything and everything you could think of, from lingerie to hats, dresses, and shoes, this website has got it all.
3. Nasty Gal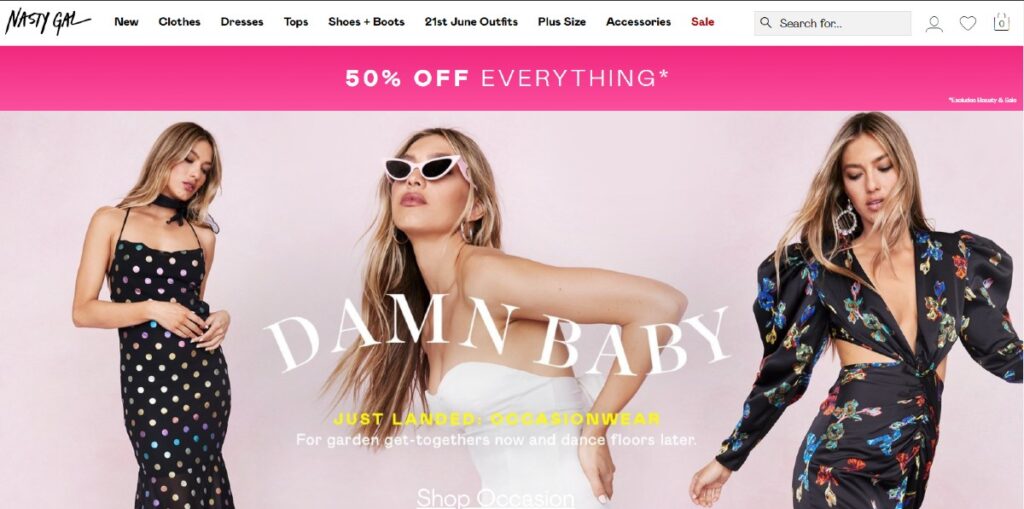 Who hasn't heard of Nasty Gal? They're popular for a good reason: they make amazing clothes. If you're a fan of Brandy Melville, you're bound to find something that you like at Nasty Gal. They're known for easygoing basics that are comfortable and stylish.
They are a little bit on the more expensive side, but it's well worth it. Their clothes are high quality and will last through wear and tear. You can find everything from comfy sweats to the perfect sundress, and it'll always be on-trend and high quality.
4. H&M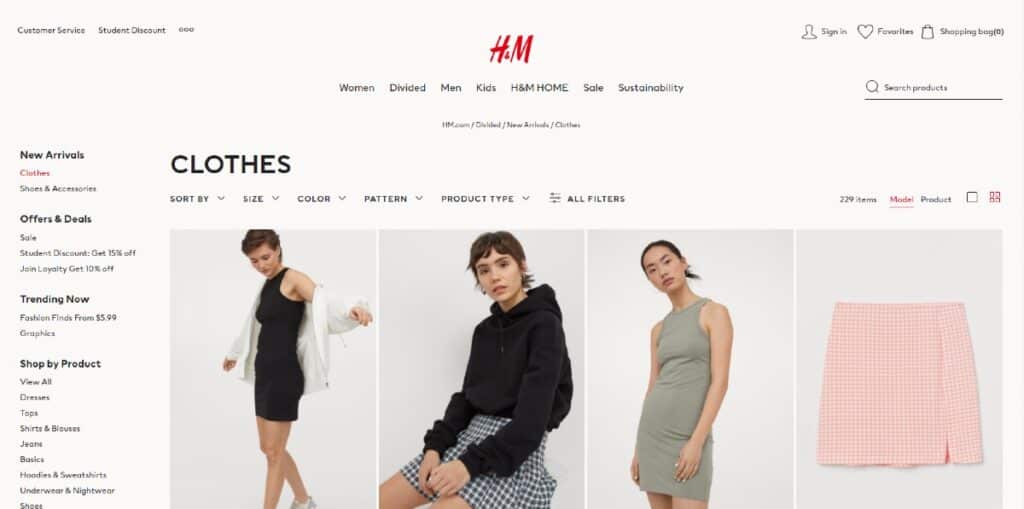 H&M has a VERY similar selection of clothing to Brandy Melville. If you can't find what you're looking for at Brandy Melville, I'm sure you'll find it at H&M. Their clothing ranges from trendy to classic and everything in between.
The prices at H&M are very similar to Brandy Melville as well. H&M is the best place to shop for denim, sweaters, dresses, and bridal pieces alike. Featuring alluring styles that are perfect for any women, their clothing is truly to die for.
5. ZARA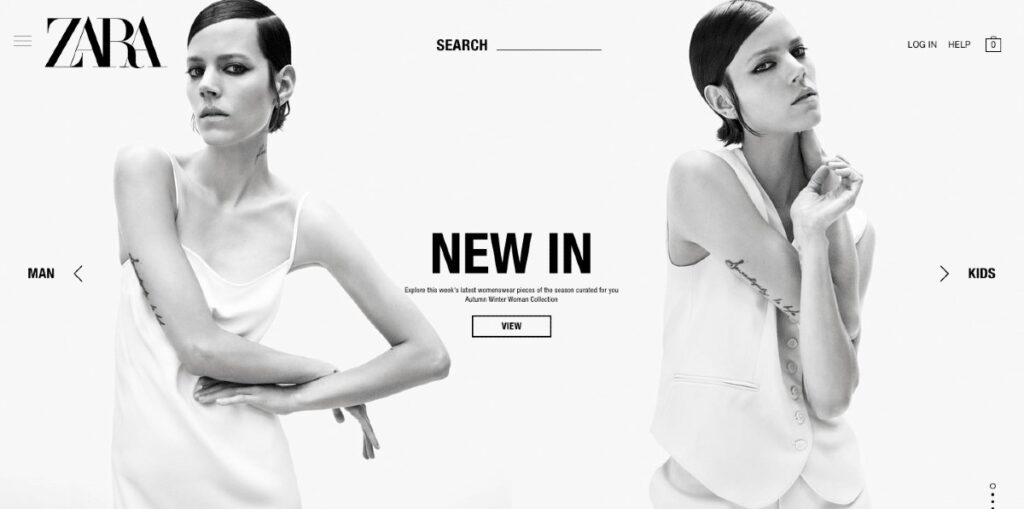 You've probably heard of ZARA because of their awesome denim collection, but they have tons more to offer. Everything from comfy sweatshirts to formal dresses to heels. They also have fair-traded certified denim, work for equality for women workers, and don't use any harmful chemicals.
All of their stuff is reasonably priced, too, so there's no reason not to check it out. Their denim and jeans are obviously amazing, but their shoes are also awesome.
6. Missguided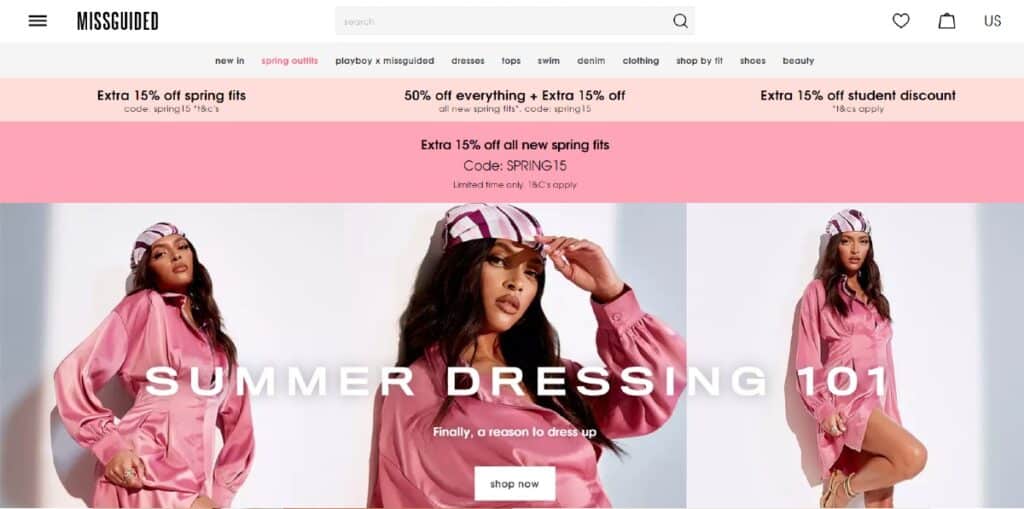 Missguided carries a wide range of clothing like Brandy Melville does. You can get everything from a pretty dress to sweat pants or a swimsuit. The price point is about the same as Brandy Melville. They also carry a wide variety of sizes like the stores mentioned above.
Their sizes range from tall and plus to petite and maternity. Missguided's high-end styles are around $50-$60 or even cheaper when there is a sale. Plus, they have a 50% off student discount.
7. Lulu's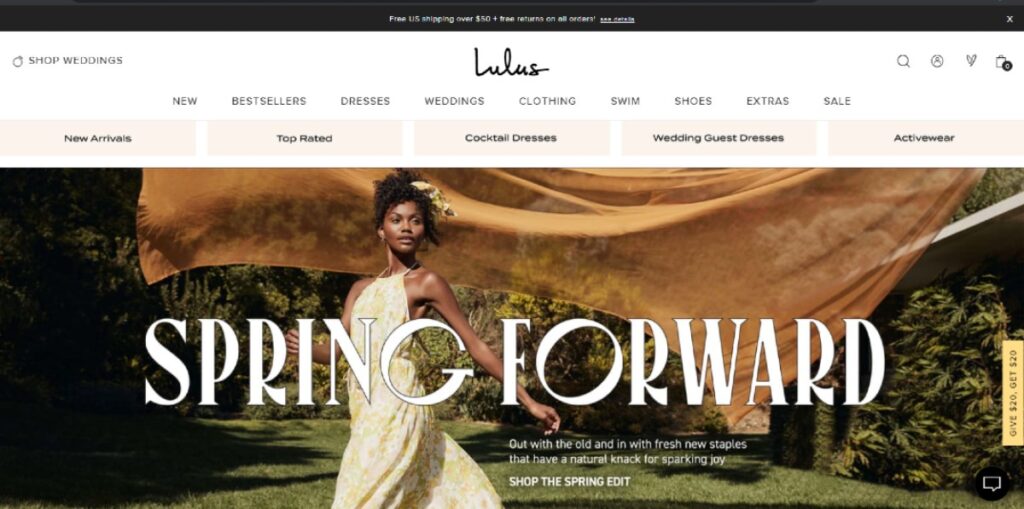 Lulus is a US-based online shop that sells women's clothing, shoes, accessories, undergarments, and swimwear. While the style and selection of clothing remind me of Brandy Melville, the prices are more comparable to Missguided. They also have a bridal section now, too, with dresses that range in size from XS-3X.
Featuring alluring styles that are perfect for any women, their clothing is truly to die for. You can find most of their high-quality items for under $40.
8. Pacsun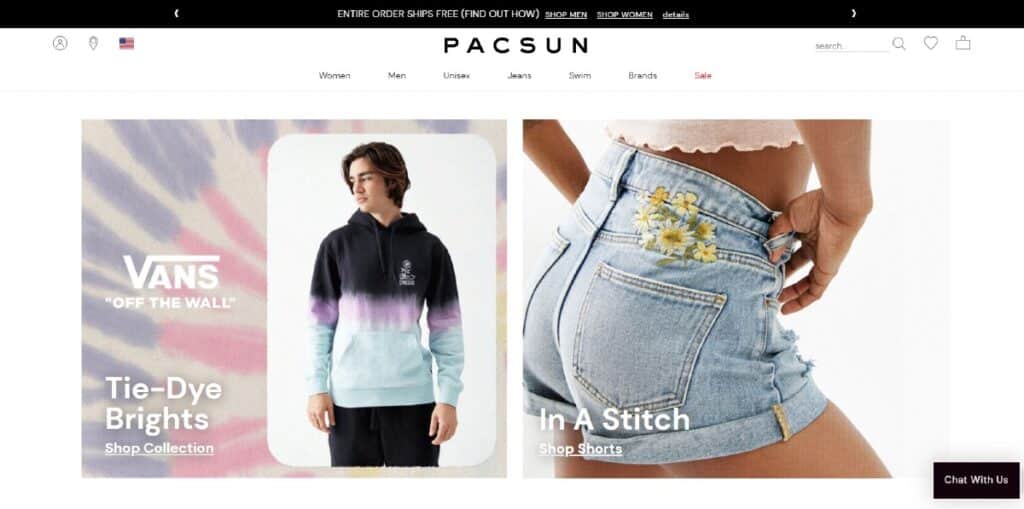 No list of stores like Brandy Melville will be complete without Pacsun. Pacsun is a high-end fashion retailer that is known for their collection of independent brands. They are super high quality, so you can wear them over and over again.
They are an ecofriendly brand with a huge variety of pieces; everything from winter coats to swimwear to fun summer rompers. This is a great place to shop for anyone who considers their style a little preppy- you're bound to find just what you're looking for.
Who is the owner of Brandy Melville?
Brandy Melville was established in 1970 in Italy by Silvio Marsan and his son, Stephan Marsan. The brand name and logo were inspired by Brandy, an American girl, and Melville, an English guy who met in Rome and fell in love with each other. Now, the brand has grown to become very popular among teenage girls and boys.
Is Brandy Melville expensive?
Whereas typically teenage girls need to come up with the money to buy the "cool clothes," with Brandy Melville, cost isn't a challenge. The clothes are relatively affordable. Skirts and dresses run from $20 to $40. Plenty of tops cost less than $30, and some halters cost as little as $11.
How long does Brandy Melville take to ship?
Orders usually ship out within 3-5 business days. During the busy holiday season it may take longer to process your order. 2nd Day and 3rd Day orders placed on Fridays, Saturdays and Sundays will be processed the following business day. Flat rate shipping takes 5-10 days via ground.
When does Brandy Melville restock?
Every two days, Brandy Melville restocks its shelves. The items in Brandy Melville's store don't seem to be restocked frequently. They restock once the item is out of stock; that's when you'll receive it. There would be a delay of a few days, but it would happen.
Are Brandy Melville and John Galt the same?
John Galt (which is also carried at Brandy Melville stores) is a subsidy brand owned by Brandy Melville. So, the two are basically the same, just different labels.