Streaming videos online is one of the best hobbies we love these days. Everybody has a particular type of movie category that they always like to watch. YouTube as we all know is among the popular video sites in the world. It allow users to watch movies online, upload videos, share with friends and lots more.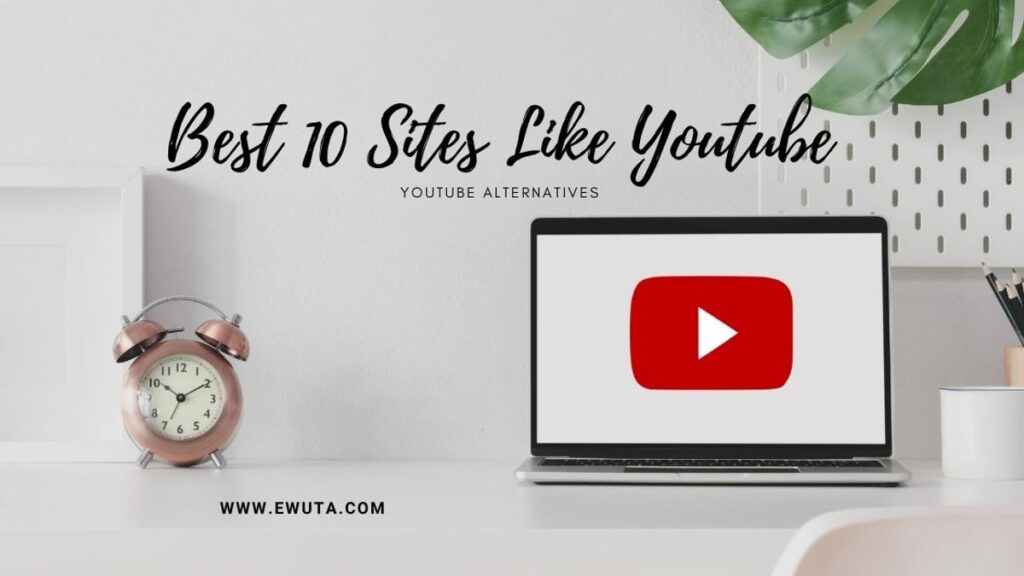 So if you are that type of person that loves to watch hollywood, bollywood or funny movies, this post is for you. We will be discussing the top 25 sites that provide video streaming services that are similar to YouTube.
There are a lot of online video streaming sites that you can check out to see if it works for you. There are also free video streaming sites that offer the same function as YouTube. Which allows you to watch movies online for free.
---
1. Vimeo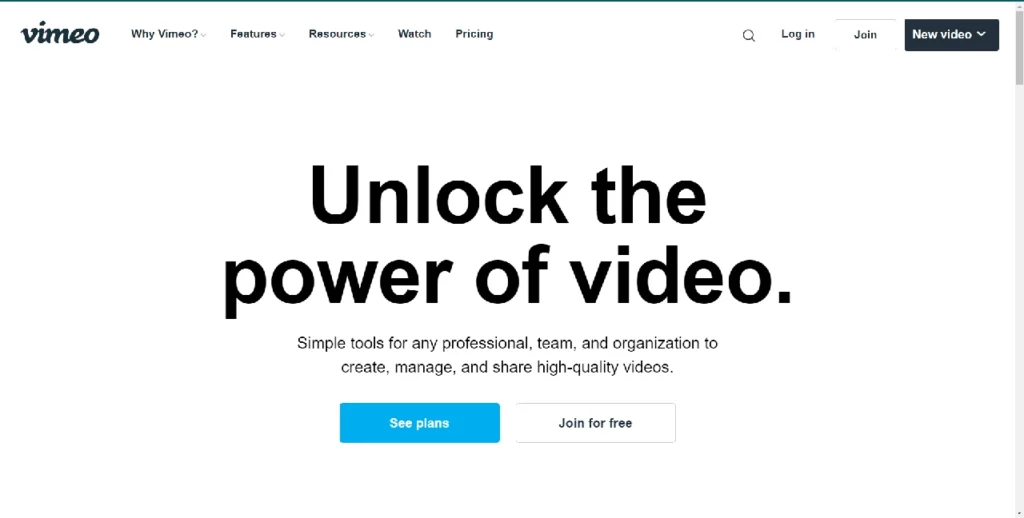 The first website on our list and the biggest competitor of YouTube is Vimeo, Vimeo is the first site on the web to support HD videos and high-definition videos.
Vimeo emphasizes more on high quality content, 360 degree videos and TV series. It is very easy to browse, and it has a lot of functions.
If you are not sure of what to watch, Vimeo has a lot of categories and staff picks that you can select from. It is being updated regularly with latest and trending videos.
---
2. VideosHub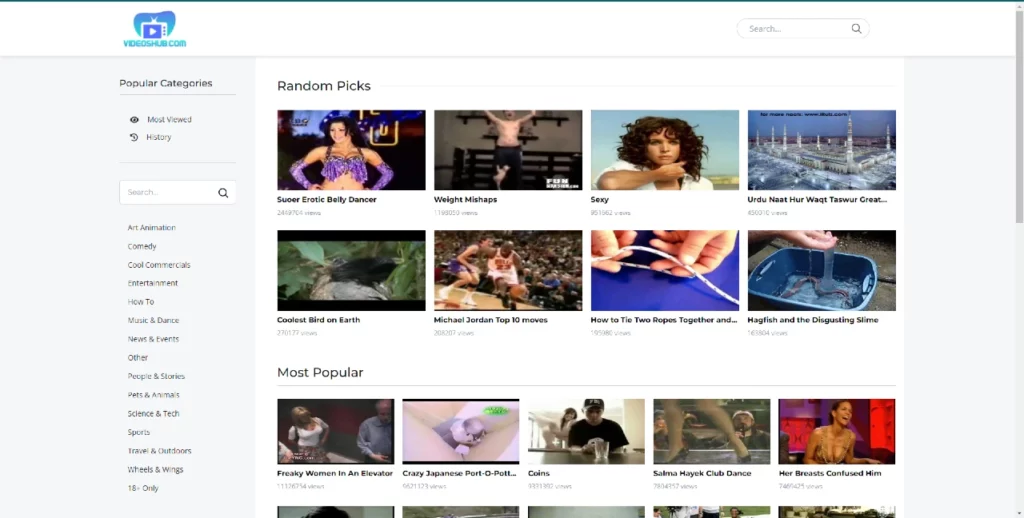 Videoshub is an online video streaming site which is formally known as MetaCafe. It focuses more on short form video contents. Including everything from highlights of the world's best surfer, to the point product review, and tips on how to complete a difficult level on your video game and more.
The best thing about VideosHub is the simplicity it has. Its browsing interface is very user friendly and very easy to navigate. VideosHub has a menu bar and the link category of popular videos and trending videos.
If you click on the menu a drop down list will appear. It contains all the categories you can choose one from.
---
3. DailyMotion
The 3rd on our list is Dailymotion. Dailymotion is a video sharing platform without restrictions, which allows you to watch movies online for free. It went live in March 2005, and in a matter of time became very famous.
Newbies and professional publishers upload large numbers of videos on a daily basis. They upload videos in categories like hot topics and trending videos. It is very easy to navigate. It has a search bar that you can use to find any video or TV show you are looking for.
---
4. Crackle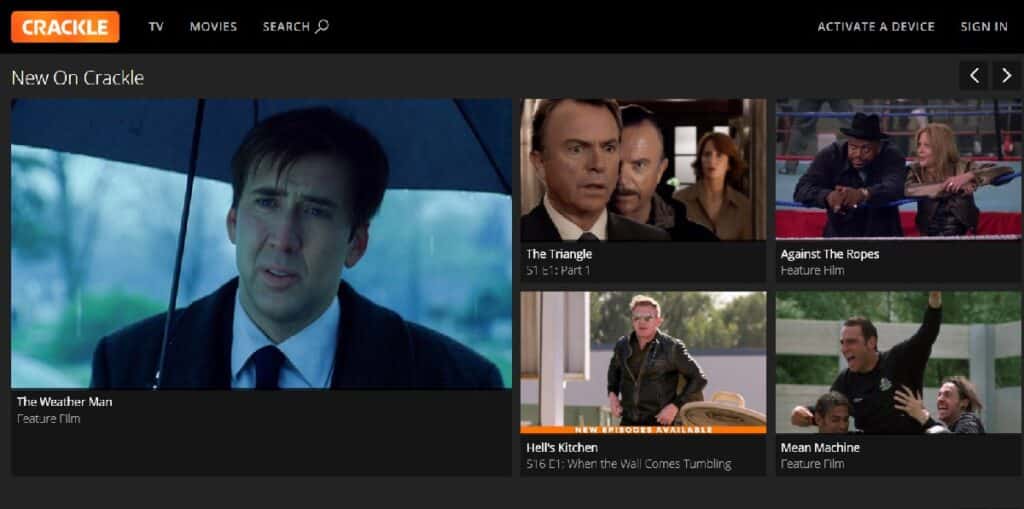 This online video streaming website is owned by by Chicken Soup for the Soul Entertainment. It features original shows like Hollywood movies, Bollywood movies and TV series from various networks. Crackle is available in 21 countries and can be accessed on any mobile, tablets, smart TVs, or desktop that has an internet connection.
It offers old movies that you may have missed to watch and TV series shows that you missed, you can watch them online via this website. You can watch from your favorite genres like Action, Horror, Sci-Fi, Crime and Comedy.
---
5. Utreon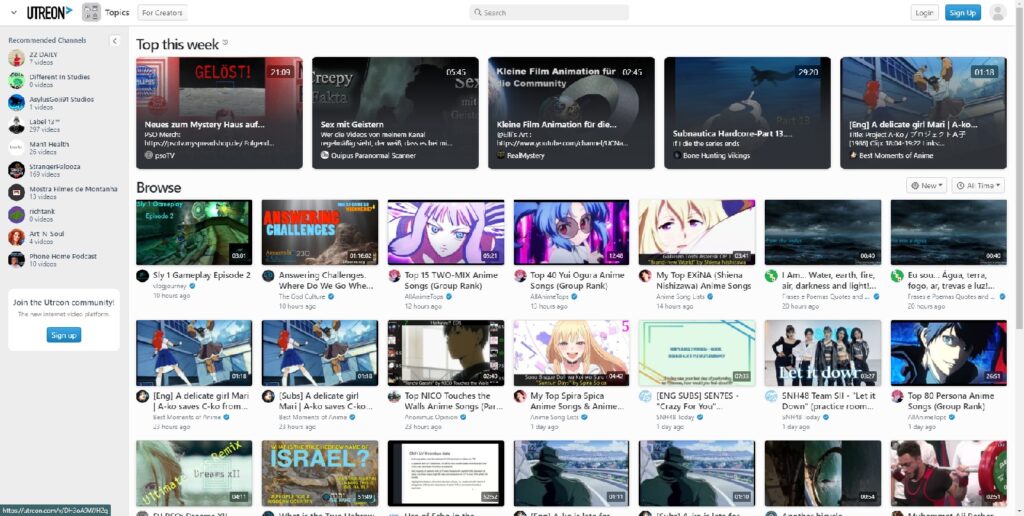 Utreon is a new video platform that offers an alternative to current legacy video platforms. They have innovative tools for creators to organize their content in new ways, such as cover art, episode numbers, table of contents and more. The Utreon website is still in beta, so they are adding new features on a regular basis.

The website is very easy to navigate, mobile friendly, and offers a superb PC grid view. Videos on this platform are categorized by new, top, trending and lots more. One thing about Utreon is that it allows creators to monetize their videos with subscriptions, with more options planned for the future.
---
6. Twitch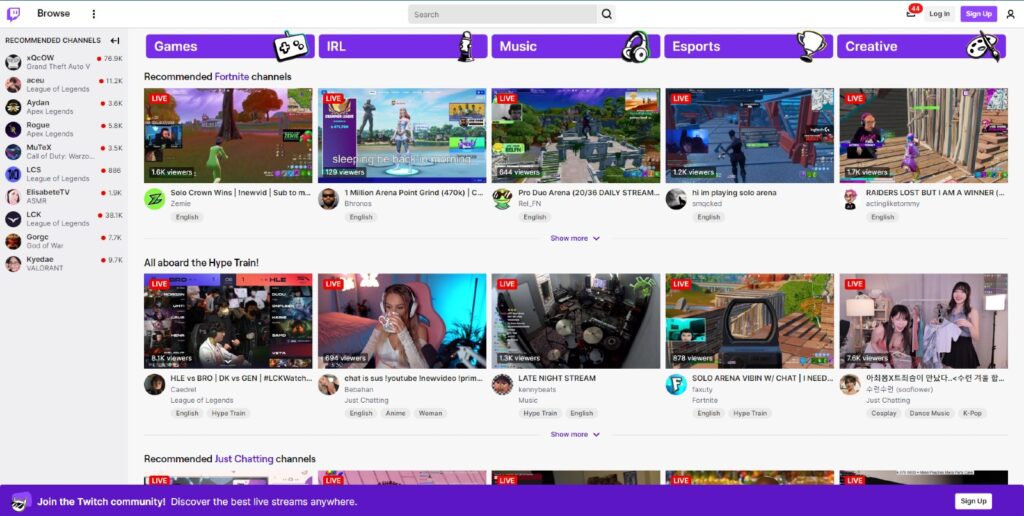 This is a video-streaming platform that offers a fun, social way to watch people play games. Twitch is owned by Amazon and the main focus of this website is live video game streaming. It features some non gaming videos too.
Twitch is the official partner for the Ultra Music Festival in Miami. It has a very beautiful and easy to navigate interface. It has a lot of categories and all the Live gaming videos are categorized.
You can stream games like GTA V online and have your subscribers watch it.
---
7. 9GAG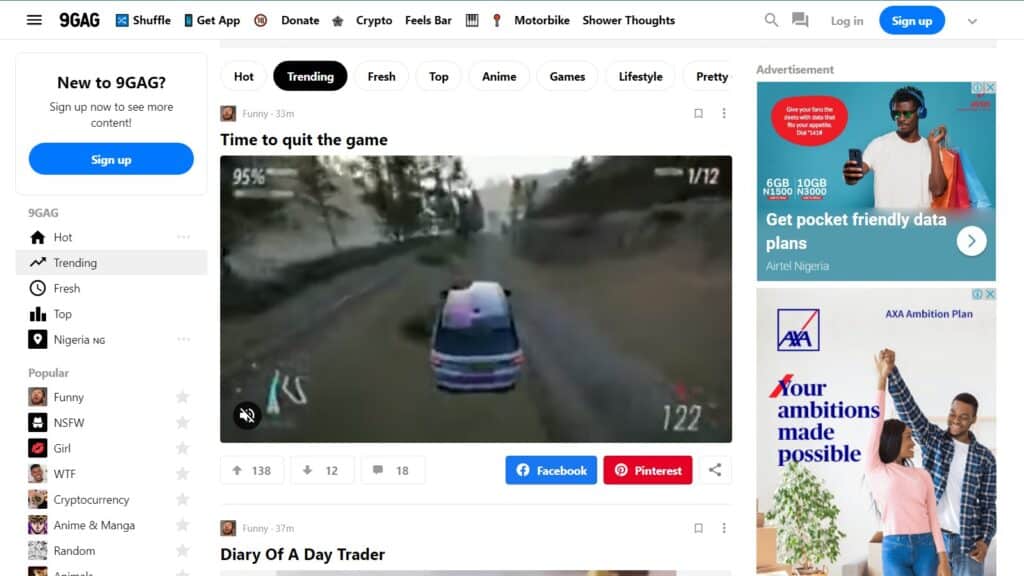 9GAG has a large collection of movies, funny photos, anime, memes, learning videos, gaming videos and more. This website has a very user-friendly interface. All the movies on the site are categorized.
9GAG Is the best source of fun. If you are bored and don't have what to do you can log on to 9GAG and check out the latest trending funny movies, breaking stories, gifs and some viral videos on the internet.
---
8. TED Talks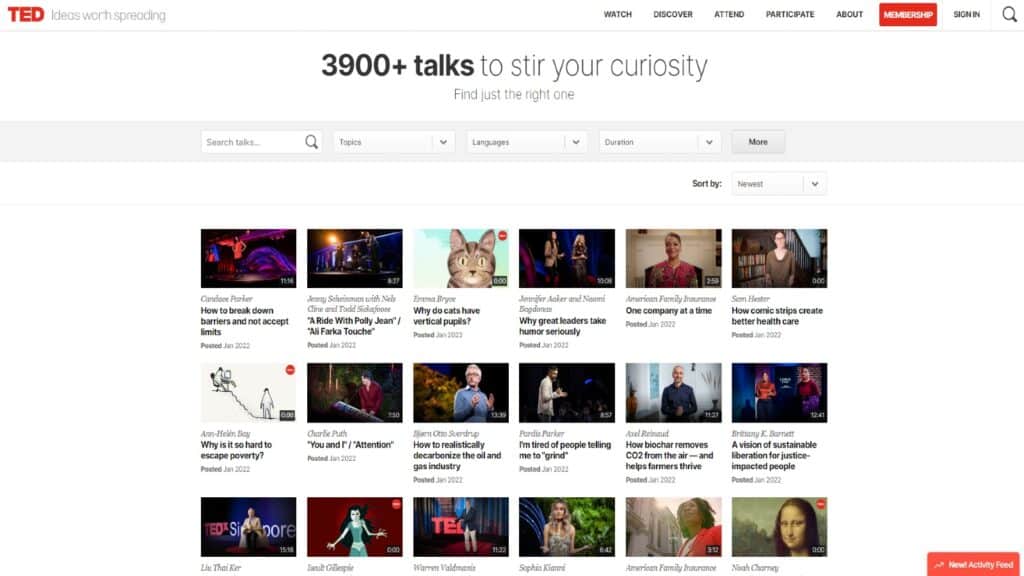 TED Talks contains over 3000 talks covering a lot of topics like technology, business, design science and global issues. Some of the videos you can find on this website are motivational, funny and some are emotional. Some talks on the site are mainly for entertainment purposes.
This website has a great user interface, the videos are listed in grid format just like YouTube.
---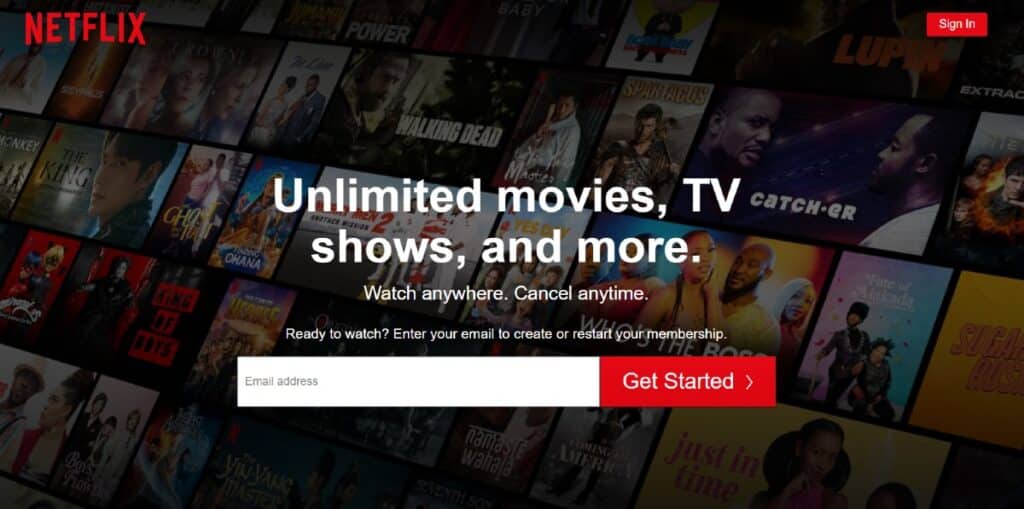 Netflix offers a wide variety of videos that you can watch online. It has a lot of subscribers and it is increasing everyday. Netflix is an American subscription streaming service and production company.
It offers an unaccountable amount of TV shows and movies across the globe. They provide Oscar worthy movies. You can watch or download your favorite TV shows or movies and watch them anytime you want.
---
10. Hulu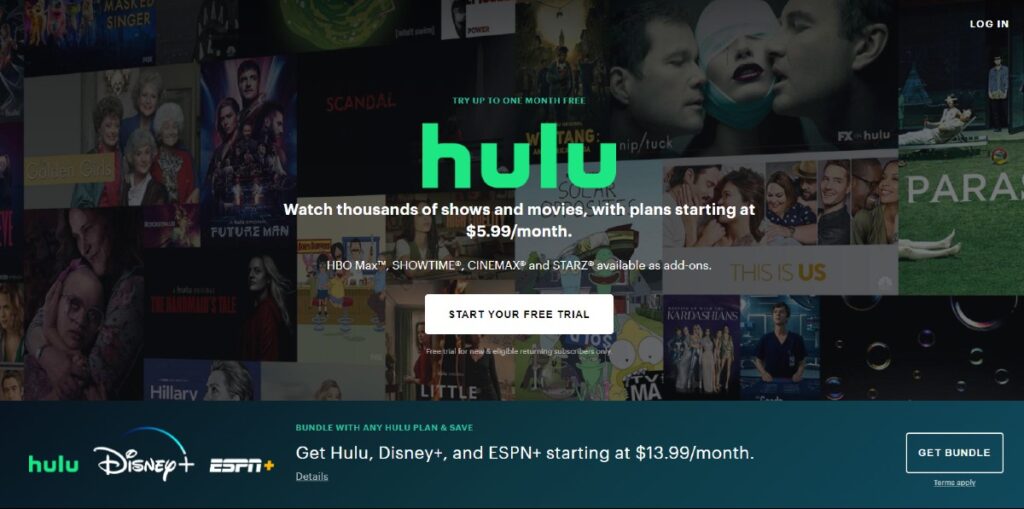 This American online video streaming platform, Founded in 2007. Hulu doesn't just provide the latest movies and TV shows to its viewers. You can find a lot of videos and TV shows that cannot be found or seen on other sites.
Users can browse on Hulu as a film enthusiast or as a regular viewer. The nature of day videos are somehow adult oriented content. It has a good mobile user interface and the movies and the site are categorized.
---
11. Veoh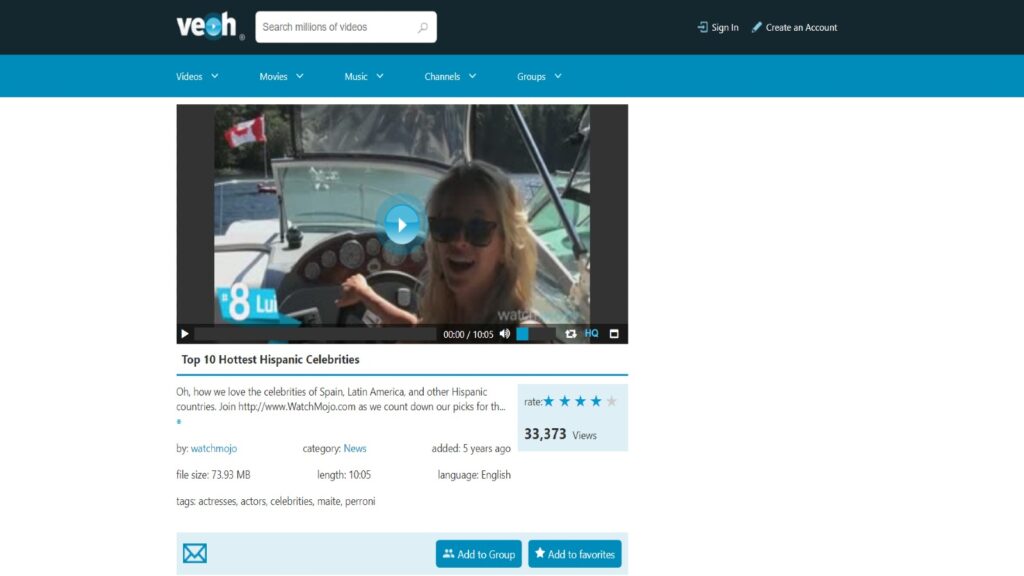 This is a popular video streaming site on our list. It has a social feature that allows users to share videos with their friends, families and loved ones without much hassle. Their website Is very easy to navigate and you can easily find whatever thing you are looking for.
Users are allowed to upload videos of any kinds for free. It contains a huge amount of interesting videos and TV shows.
---
Here are more sites like YouTube without restrictions.
Mixer
Wistia
Flickr
Vidlii
DTube
Bitchute
PeerTube
My Space
Brightcove
The Internet Archive
The Open Video Project
Wrapping up
The above list is what we have for you If you are searching for sites to upload, share and monetize your videos like Youtube.
Apart from the above-mentioned platforms, are there any other sites like YouTube? Yes, there are a lot of online movies and videos streaming websites out there and there are more sites to come.