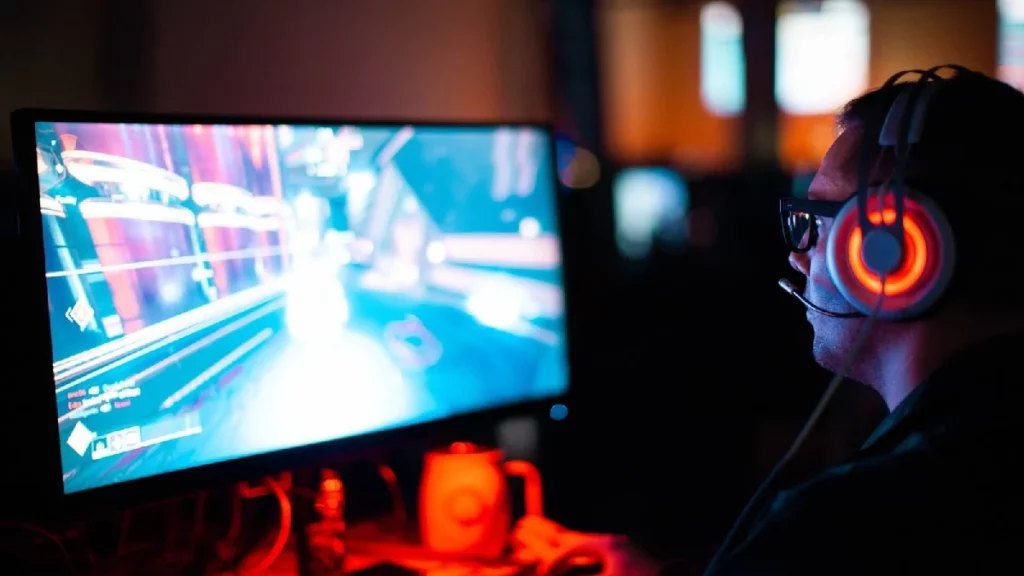 Introverts may be shy and reserved, but that doesn't mean they avoid stimulating experiences and memorable journeys. The trouble is, due to their desire to avoid crowds and chaotic environments, it can be quite challenging for introverts to find fun activities out in the real world.
Luckily, when it comes to fun activities for introverts, our modern age of digital connection has provided access to a virtual world chock-full of possibilities. With that in mind, below are 10 exciting online activities for introverts to enjoy.
1. Gaming
Online gaming is one of the easiest recommendations we can make, purely due to how incredibly popular the hobby of playing video games has become. Irrespective of lifestyle, age, or gender, it's a hobby that appeals to almost every type of person.
Due to the interactive nature of video games, introverts will find the immersion and escapism of gaming far more captivating than entertainment in other forms of media, such as movies and television series.
2. Virtual cooking
If you want to learn how to cook but don't want to leave your kitchen, virtual cooking classes are the ideal way to master the culinary arts. Due to their convenience and accessibility, virtual classes allow introverts to learn from the comfort of home.
Subscribing to a virtual cooking course provides access to a wide range of recipes from the world's most renowned chefs. With step-by-step instructions and valuable insight into the philosophy of food, it's easy to see why online cooking is in such high demand.
3. Streaming networks
Do you remember when Netflix used to send video rentals via physical mail? That practice ended less than two decades ago and, when you realize how many dozens of networks are available at present, it's astonishing how quickly streaming sites have multiplied.
Nowadays, there's enough digital content on these networks to satisfy any entertainment craving. No matter if you're an introvert, an extrovert, or both, you're guaranteed to find at least one streaming network that offers the films and television series you seek.
4. Live streams
Online video streaming has changed the face of modern entertainment. Regardless of whether you prefer Twitch or Youtube, both platforms offer users the ability to find and follow like-minded individuals; in a way that no other social media platform can emulate.
Unlike broadcast television, the advent of user-generated content has allowed introverts to choose what to watch and when to watch it. Additionally, all of the content is completely free, with no subscription fees like the streaming networks mentioned above.
5. GeoGuessr
Using GeoGuessr is a fun way to travel the world that doesn't require you to pack any bags or plan a travel itinerary. Essentially, it's a browser-based application that uses Google Street View images to test the user's geographical knowledge.
After GeoGuessr was discovered by Twitch streamers, the app rapidly gained recognition as a format for competition. So much so, in fact, that there are now several rankings websites that collate the shortest completion times of GeoGuessr's five-round challenge.
6. Fantasy sports
Fantasy sports is what happens when you combine real sports and virtual entertainment. Almost every major sport you can think of has a fantasy sports equivalent, and the growth of online sports betting has made fantasy sports a preferred activity for many introverts.
Managing a fantasy sports team is fairly straightforward. All you have to do is select a squad of real players and enter a virtual league. If you have a favorite sport but prefer to spectate, fantasy sports offer a great way to satisfy your passion.
7. Writing
Writing is always a worthy habit to pursue. Everything we do online has to be communicated somehow, and the skill of conveying an idea is something we all need to practice. After all, in an online world, your writing skills form a part of your identity.
Introverts generally find writing to be a calming yet thought-provoking process. Should you find that writing is something you enjoy doing, don't be afraid to explore opportunities by approaching websites that are seeking writing staff or reader opinion pieces.
8. Forums
Speaking of writing, online forums use text messaging as the glue that holds their communities together. Unlike Facebook, Twitter, and other social media, online forums require very little in the way of personal information, photographs, or video content.
Out in the real world, finding a community that you can identify with is notoriously difficult for introverts, which is why online forums are excellent for those of us who are looking for a group of people to identify with and feel comfortable around.
9. Music
The music industry has gone through multiple transformative changes in recent years. From the death of compact disks (CDs) to the rise of peer-to-peer networks, music had a relatively rough start to the digital age.
When apps like Spotify and Shazam were released, they marked a shift to digital platforms that has defined the current generation of music. This has led to greater variety and accessibility for music listeners, and introverts are no exception.
10. Shopping
Now that delivery services like Amazon can bring almost any product directly to your doorstep, consumers can live out their lives without ever needing to leave home. It sounds like an exaggeration but it's true; doing everything from home is the new normal.
This is great news for introverts, as there are no grocery runs, no crowded malls, and no random encounters to worry about. Simply browse the online marketplace of your choice, add items to your cart, and they get delivered to you after checkout. It really is that easy.