The age of the internet brought us a lot of goodies including the ability to speak with our loved ones anywhere in the world, music streaming, social media, GPS and so much more. With the internet age, every sector went digital to cope and help their services reach a broader range of customers.
One sector revolutionized by this development has been the finance industry, banks have begun mobile banking with online customer support and the ability to make transactions online without reaching the bank or as of recent; the ATM.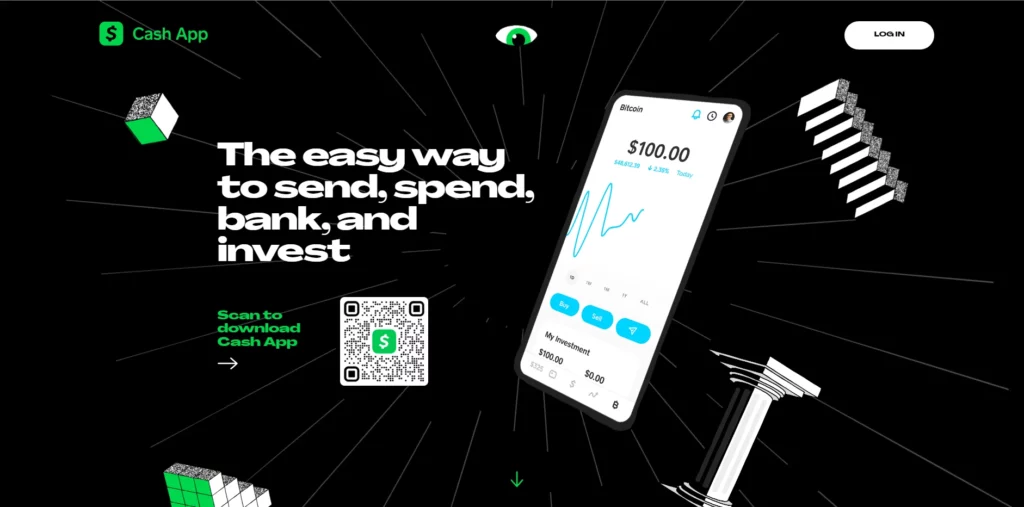 In this age, the emergence of mobile financial platforms has further revolutionized and made the finance sector cutting edge.
With no need for a bank account, transferring money has never been easier, there are no longer limitations to transfers and as long as you have an internet connection, it is possible for you to send and receive money.
Of all the mobile money transfer platforms, Cash App is a very popular app, just like its alternatives, it's an app for sending and receiving money with a free account that can be created on the app.
The catch is that it allows you to send money and receive money from users within the same country. However, let's look at apps like Cash App to see if it has better alternatives or if there is an app out there best suited for your needs.
Best Apps Like Cash App
1. Wise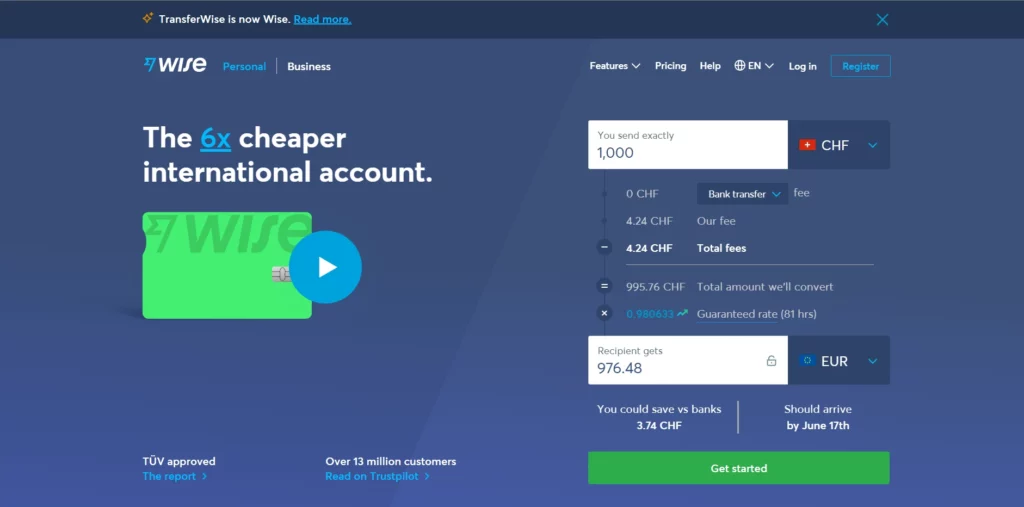 When it comes to apps like Cash App, Wise is a definite winner. The payment app has been around for quite some time and is aimed at helping people send money across country borders without hassles at all.
Wise has been fairly successful, growing to have over 200 countries supported on its platform and being compatible with various companies. The app uses exchange rates available officially to transact payments between banks hence reducing the cost it would take in banks.
They are very transparent in their Pricing and are trusted globally. However, they do have one drawback, you are only allowed to transfer money to users with Bank accounts so not everyone may receive this money.
2. PayPal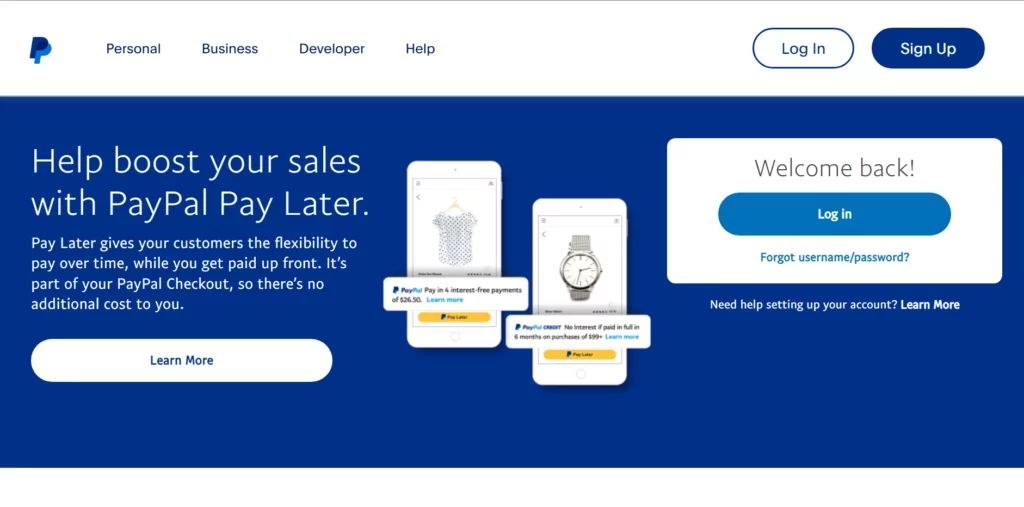 This is by far the most popular online banking service out there and is the most popular with the highest number of users. Users have the ability to store, send and receive money on the PayPal platform, make online purchases and shop online as it is accepted as a means of payment at many brands.
It does charge a fee for money sent or received on the app and with it having one of the most secure platforms, it is favored by many, it's a great alternative to normal banks but sometimes the fees can be quite high especially if you are a constant banker. It is one of the best apps like PayPal out there and one that we all love.
Check out the 80+ Stores that Accept PayPal Payments Online
3. Venmo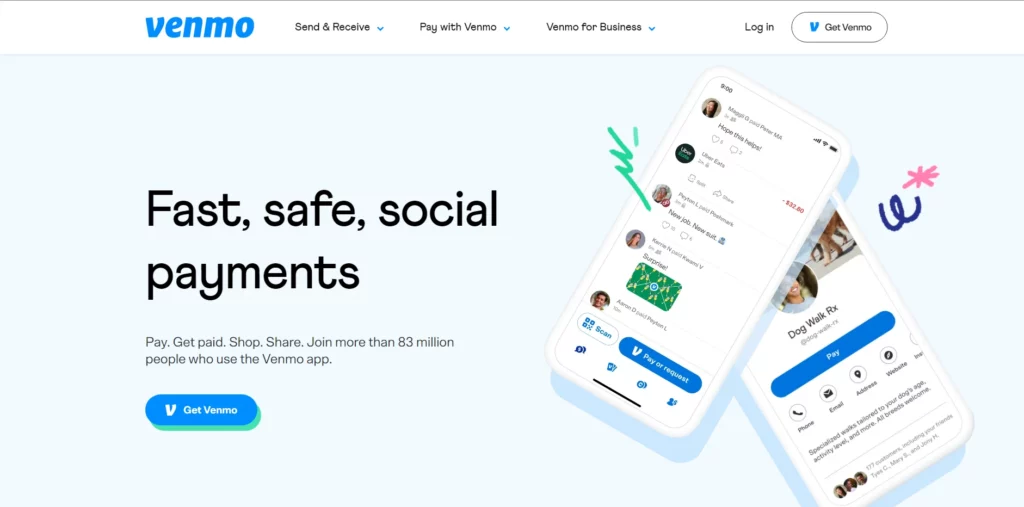 Owned by PayPal, Venmo is one of those apps that's definitely amazing in the mobile banking industry. However unlike PayPal, Venmo is a mobile service only.
The functionality is the same as PayPal in a way, you link your, add funds to your Venmo and start sending and receiving money.
Venmo stands out from PayPal in the fact that it has a social feature built into it, with a social feed and the ability to share and like transactions.
A peer-to-peer (P2P) system for transferring funds between family and friends was the dream for building Venmo as intimated by the PayPal Management.
The ease at which it can be used makes it one of the best apps like PayPal out there, that's an indisputable fact.
4. Zelle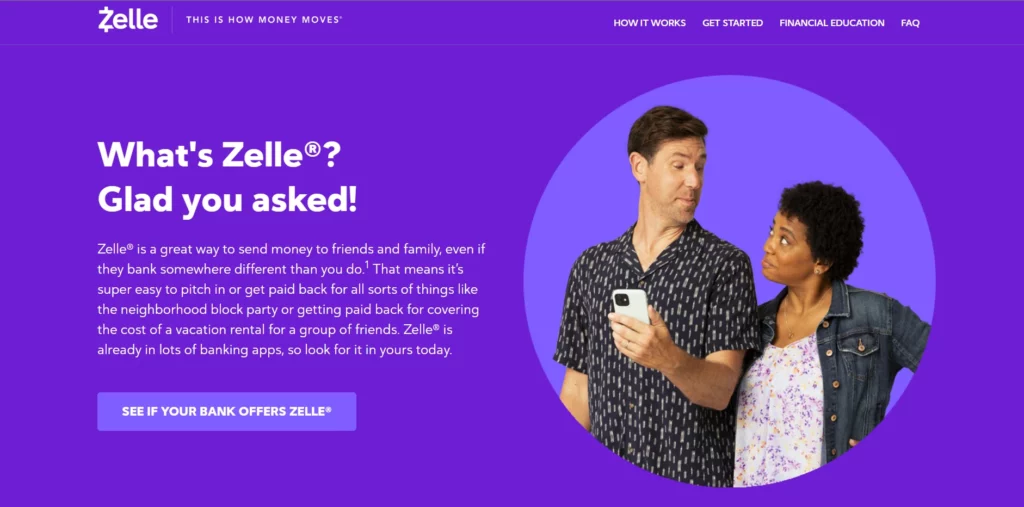 Very popular in American society, Zelle was once referred to as the next big thing, the platform allows you to send and receive money from a US bank account. The speed is phenomenal and with the imputing of the phone number and email address, transactions are completed in mere minutes.
A few drawbacks exist though as the platform only supports US bank accounts and does not accept credit card transfers. It functions as a peer-to-peer (P2P) payment service to speed up transactions between close people, unlike any other platform, it does not charge any transfer limits or limit money transactions, it would have gotten worldwide acclaim if not for the bank limitation.
How Cash App Works.
The working process of Cash App is quite simple and can be understood by anyone with a working brain. It begins with downloading the app from your device's play store, choosing a username and password and then attaching your email and phone to it.
You can now use a debit card to fund your Cash app account and then transfer money from user to user.
Transfer from Cash App to Cash app is almost instantaneous but from Cash App to your bank roughly takes two to three days. To either send or receive money on the app, tap the dollar sign icon "$" at the bottom of the app, then enter the amount in question, choose what you want to do,".
You can now enter the other user's username. It's a basic working process but it's one that works out perfectly if followed correctly and to the letter.
How Many Cash App Accounts Can I Have?
You can have two Cash App accounts; one personal the other for business. Any more than this would be illegal, the two must be created with different bank accounts and phone numbers/ emails for each. That's the requirement, note though that making an account with wrong or fake details is also illegal.
Don't do that at all.
Is Cash App a Bank?
No, Cash App is not a bank, it provides financial services and a transacting platforms, however its making partner performs the back end banking required for the transactions to work.
Conclusion
Mobile banking services are here to stay and it's necessary to get yourself acclimated to one now that suits your needs perfectly. The industry has helped and will always help us make our purchases faster and we are anticipating new modifications to this field.