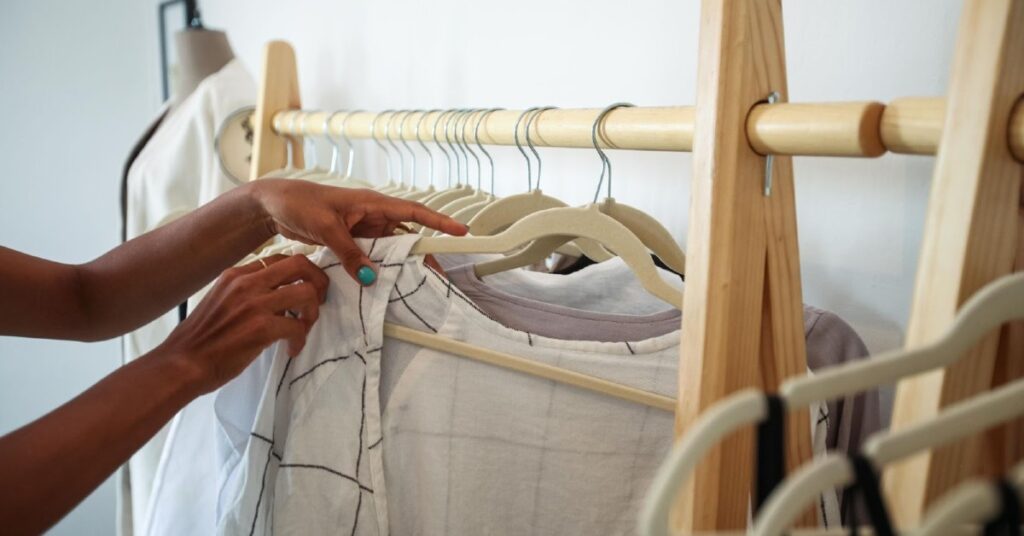 You may get into a wardrobe rut now and then—not exactly the "full wardrobe, absolutely nothing to wear" syndrome, but more of an inevitable sensation that your wardrobe is outdated.
The colors aren't as bright, and the "statement bits" aren't as thrilling… Buying anything new isn't enough; you'll need a fresh outlook to help you.
That is why street culture and social networking are becoming so important in the fashion industry, bringing new ideas from places other than your surroundings.
You may also start to comprehend familiar faces in the groups or feeds. Even the most fashionable people have their go-to pages when they're looking for inspiration.
Our New Fashion Inspiration 2022
Our new style inspiration is Nili Lotan. She is a New York-based Israel fashion designer, running her own fashion brand & marketing firm and is recognized by many celebrities. She nailed the effortless sleek, modern, hip, fashion-girl look that's equally at home worldwide. Below, we have shared a few tips given by her:
1. Go window shopping.
Take a stroll around the mall. Look around for boutiques and luxury shops. Pay close attention to how well the silhouettes are dressed and look for things that appeal to you.
Silhouettes are very often modeled to show off different products from a retailer, so this is a fun way to figure out which pieces are popular and to experiment with layering.
Window shopping can also be used for internet shopping; brands have look books available on the sites that you can save for future reference.
2. Search For Fashion Inspiration
Find fashion designers whose styling you admire and use their photographs to help you design your wardrobe. Don't know where to begin? For constant inspiration from our most trendy women, follow Nili Lotan.
You can find her styling tips, blogs, & fashion ideas on her official page. Moreover, each of her seasonal collections is truly the epitome of the Nili Lotan style.
3. Consider alternatives to fashion.
When browsing for ideas, keep in mind that they don't have to originate from the fashion world. Botanicals, sculptures, videos, and animals can all encourage you. If you come across a flower with vibrant colors, try to integrate them into your outfit.
Many brands get their fashion styles from this kind of real-world trend motivation. However, outside of the world of fashion, you will get ideas for a look that is original rather than fashionable.
4. Neutral Co-Ords
This pattern has been on Nili's radar for quite some time, and it's simple to see why. Neutrals are a true industry staple right now, then why not combine all soft hues?
You may wear this look in a variety of styles, from a brown knot top with a coordinating jumper to a tank top with baggy sweaters, pajama pants, and a waistcoat.
Wear matching shoes and a clutch in a vibrant shade like blue, purple, or bronze if you want a splash of color. It's a classic look that will still be stylish and elegant.
5. Begin with people you already know.
Bring in your most fundamental resources: loved ones & close friends, if you've no clue where you genuinely need to go with your particular style. Whom do you adore at home & Whom do you appreciate at work?
What do they have that makes you believe they're attractive? Start by referring to those dress suggestions as a starting point. You are not obligated to follow a specific genre. You do not need to choose a celebrity. Everybody has someone in their life to make them think, "They look beautiful."
6. Watch runway shows.
You will not have to attend New York Fashion Week to watch shows, and they're a terrific source of inspiration. Vogue, for example, has had every big runway show over the last twenty years. Take in as numerous runways shows as possible. Determine which fashion trends are appropriate for you. 
It's even more convenient than shopping online. You're pondering what frequent themes would be appropriate for your clothing. And all you're doing is drawing inspiration. You're not going to buy a particular designer item. On the show, the materials and design are not intended for everyday use. A runway show is a work of art, but it may also serve as a source of wardrobe inspiration.
Create a Fashion Inspiration Board
Below are given the steps to creating a fashion inspiration board;
i. Gather images.
Look for ideas on the internet, social networks, and mags, and collect the images that strike you the most. After you've collected your styling tips, create a mood board with the photographs. You can make a tangible collage out of your images or save them to an electronic folder on the laptop or smartphone.
ii. Look for the themes
Collect all of your photographs and look for similar themes. Although if your inspiration seems all over the board, you may notice that a number of your models are in denim pants, skirts, or tops— there's an overall vibe or atmosphere you're striving for.
The next step is to narrow down your options & make different boards for different looks.