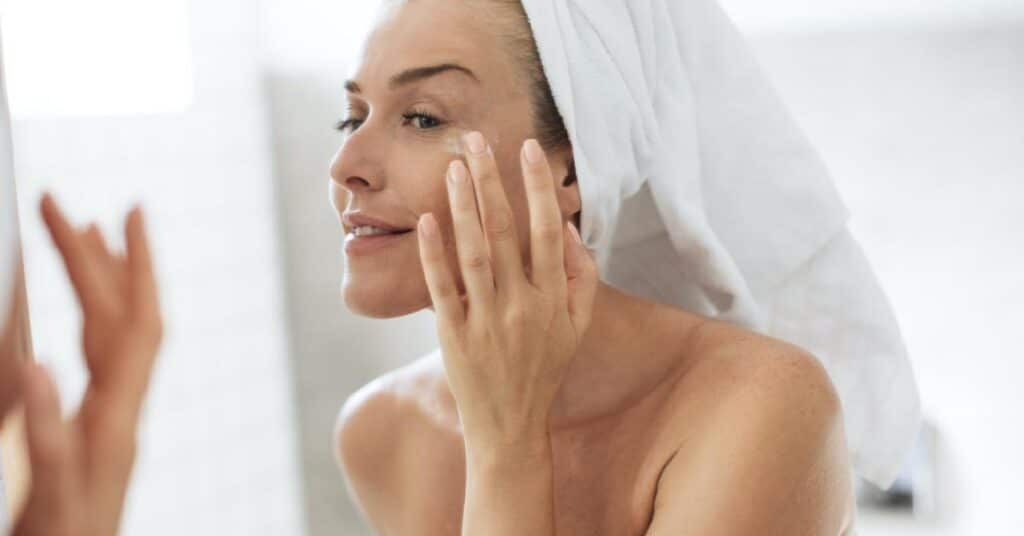 For many, many years, beauty and fashion got treated as inherently "female" industries. No longer! As we move further into the twenty-first century, beauty products are going gender-neutral.
Men, women, and all shades of non-binary presentations deserve to have a beauty routine that suits their specific needs. No matter your identity, you have hair, skin, nails, teeth, and eyes that need care and accentuation.
With that in mind, here are seven things that you have to add to your daily beauty routine if you haven't already!
1. Incorporate Daily Supplements
One surefire way to kick your beauty routine up a notch or two is to incorporate supplements for your "problem areas". Many of us go through life suffering from chronic nutrient deficiencies that we may not even know about. Taking something as simple as a daily multivitamin can help correct the balance.
However, the multivitamin alone might not be enough, especially if you struggle with your hair or nails. You need hair growth gummies that work well, and keratin-boosting supplements for your nails.
By working these into your daily routine, you'll see smoother skin, stronger teeth and nails, and shinier hair.
2. Stay Hydrated and Moisturized
Did you know that dehydration can wreck the way your skin looks and feels? Before you start laying on products, you should make sure that your skin gets the moisture and hydration it needs by drinking a nice eight- to twelve-ounce glass of water.
This will help chase away any dehydration that's crept up on you overnight and give you a solid, fresh canvas to work with as you start your cleansing, moisturizing, and toning process.
If you live in dry areas with extreme temperatures, keeping your skin and yourself hydrated becomes even more important. Improper moisturization leads to dry, cracked, and chapped skin in exposed areas.
So, make sure your moisturization goes beyond your face, extending to your hands and feet.
3. Know Your Order of Operations
The order in which you apply your skincare and beauty products has a dramatic effect on how effective they are as a whole. As such, you need to make sure that you know the right order of operations. Your morning skincare routine should proceed as follows:
Cleanse
Tone
Apply serums
Use eye cream
Apply spot treatments
Moisturize
Rub in face oil, and
Apply sunscreen
If you do these steps in the appropriate order, your skin will have that gorgeous, dewy glow in no time.
4. Revitalize Your Hair With Hair Masks
You can use shampoo and conditioner for your regular hair maintenance. However, over time, these and the other beauty products you apply to it can cause it to dry out, frizz, or even split at the ends. If you want your beauty routine to stand a cut above the rest, you should consider using hair masks.
These special, deep-conditioning serums and creams can help your hair repair itself after weeks of damage. They can also ensure that you don't end up with damaged hair after a recent dye job.
5. Bring On the Sunscreen
We mentioned this above, and we'll say it again here: You need to make applying sunscreen a part of your daily beauty routine. Makeup looks lovely, but it's not real protection from the sun's harmful ultraviolet rays.
The facts don't lie. Overexposure to UVA and UVB rays can age your skin and increase your risk for skin cancer later in life. You need to make protecting your skin a priority.
It's almost summertime. You can't afford to go out unprotected. Even if it's cloudy out, your skin still needs sunscreen to keep it safe.
6. Trim and Treat Your Nails
Your nails are one of the most visible indicators of not only the strength of your beauty routine but of your health. Even if you're not usually a fan of the full mani-pedi treatment, you need to make sure your nails get trimmed and treated the right way.
Start by cleaning your nails and nail beds thoroughly. You want to clean up your cuticles with trimmers or softeners. While you don't want to cut them, as they protect your nails from infection, you may still want to trim any excess skin.
Then, trim, file, and buff your nails. This will let you keep your nails from becoming damaged or ingrown, and make them look glossy and smooth. Once that's done, moisturize your nails with good, quality cuticle oil.
7. Consider Overnighting Your Skincare
Hey, we get it. Keeping a consistent beauty routine is hard. Especially when you're always on the move and your schedule is packed to bursting. One missed alarm, and suddenly, your entire skincare routine gets skipped in favor of getting to work on time.
That's why we suggest that you try overnighting your skincare routine. There are a wide host of serums, creams, and moisturizers intended for overnight use. You just rub them in, set it, forget it, go to sleep, and wake up with smoother, healthier skin.
This can shave precious time off of your morning routine and make it easier to keep your beauty game as strong as possible.
What You Need to Kick Your Beauty Routine Into High Gear
So, what do you need to boost your beauty routine to the next level? Hydrate, moisturize and supplement your nutrition to give yourself the best foundation possible.
Make sure you apply all your products in the right order for the best possible results. Apply sunscreen to keep your skin safe from the sun's rays, and overnight your skincare where possible.
If you follow these tips, your beauty routine can move from bland and boring to bombastic and brilliant. And, if you need more ideas for the best beauty routine possible, check out our blog each day for more articles like this one!