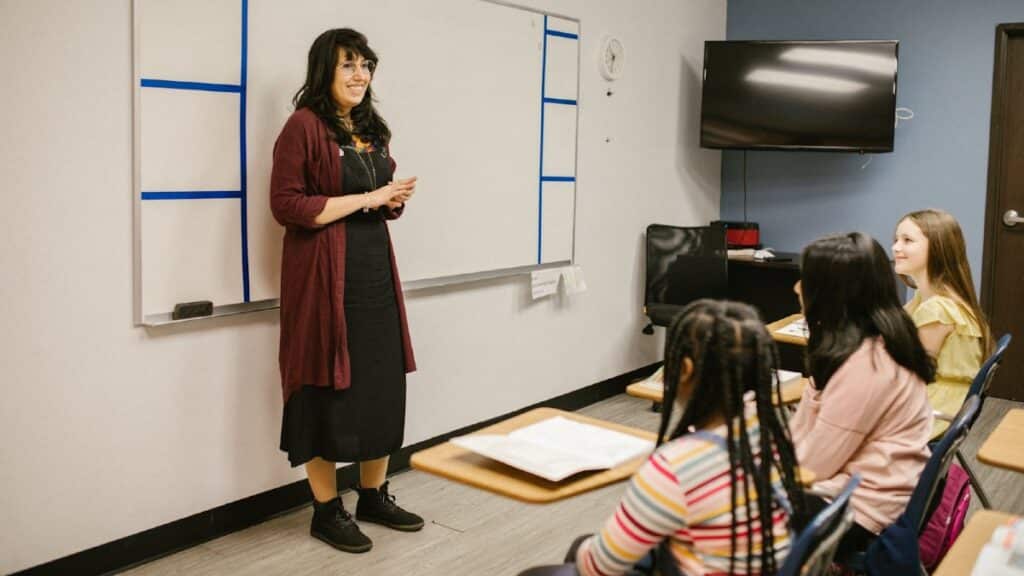 Students need proper guidance during their academic careers. Whether it is about choosing a career or discussing any issue related to studies, students need a reliable resource to share their problems with. However, if students do not get the correct response, they can make wrong decisions that negatively impact their future careers and ongoing studies. Therefore, schools must hire competent and highly qualified school counselors.
It is essential to understand that students are not comfortable sharing everything with their parents. Also, not all parents have in-depth knowledge needed to help resolve their kids' academic issues. So, this increases the significance of school counselors and advisors more.
School counseling programs have a significant impact on students' personal and social development. It provides students an opportunity to discuss their queries without any hesitation. Eventually, it empowers students to make their decisions independently by finding out their interests and passions. Let's find out why every school should have school counselors.
Providing Support to Students
One of the most significant benefits of having school counselors is that they offer students support. They prepare students and help them tackle academic and social life challenges. High-qualified school counselors are known to guide and support students in a better way. So, if you are passionate about becoming a school counselor, you must attain a relevant higher education degree to effectively provide students support. Also, considering the current global situation–COVID-19 pandemic—you can leverage virtual education platforms. Pursuing an online Master of Science in Education Counseling with Crisis and Trauma degree will familiarize you with different concepts of education counseling.
School counselors play a crucial role in keeping students motivated and helping them explore more career opportunities. They help students develop self-confidence to express themselves freely with guardians or parents.
However, if students are still not comfortable sharing their issues at home, then counselors can arrange individual sessions with students. Depending on the situation, counselors may also invite parents to these sessions to figure out the root cause of their child's issues.
Providing Support to Parents
Counselors not only provide support to students but also to parents. They keep parents updated on how their child is doing in school. And since parents get to know about their child's academic and overall performance, they don't have to worry too much. School counselors are the finest source of information for parents as they also make strong recommendations about how to improve their child's behavior.
The role of school counselors has become more critical when they are dealing with special children. It puts a significant responsibility on them to keep parents updated about their child's activities. By taking care of special children's needs at school, counselors can ease some burden off the parent's shoulders.
Providing Support to Teachers
Running a proper education system is not a one-man show. Teachers solely cannot work to reach educational goals and meet the needs of students. They need the help of counselors to ensure that students are doing fine outside of the classroom.
The mental peace of students is more important than anything else, so that is where the role of counselors comes into play. Teachers can plan classroom activities, but they need the support of counselors to discuss resources through which students can develop their skills.
Teachers and counselors can closely monitor students' behaviors and academic performances by working together. Together they can figure out the reason for the sudden decline in any student's academic performance. The primary role of teachers is to fulfill academic duties, so if a child is facing an emotional trauma due to any issue, then a counselor can help them to ensure that everything stays on track.
Providing Support to Administrative Staff
The administrative staff of schools has to ensure that school operations keep running smoothly. From school activities to educational materials, they must ensure that nothing goes off track. They are also liable to create effective school counseling programs and academic policies to promote students' success. So, they need a collaboration of counselors to enhance student learning and development.
Counselors analyze current counseling programs and make recommendations on how administrative staff can improve them. They monitor data and help administrators streamline operations. In addition, they can help strengthen the education structure of the school that eventually impacts students' personal and academic development. 
Conclusion
School counselors help not only students but also teachers and administrative staff of the school. From career counseling to personal issues, they help students make better decisions. They ensure that students' physical and mental health does not get affected by any issue outside of school premises.
Counselors also stay connected with parents to discuss their children's issues and guide them on how to resolve them. In short, counselors make the life of parents, students, teachers, and administrative staff much easier by ensuring that everyone stays on the same page.