Life is unpredictable; we're tossed left and right by the weight of the wind, subject to the ebb and flow of possibility and circumstance. Buying a car is a rewarding milestone, indicative of your first steps to independence and self-sufficiency.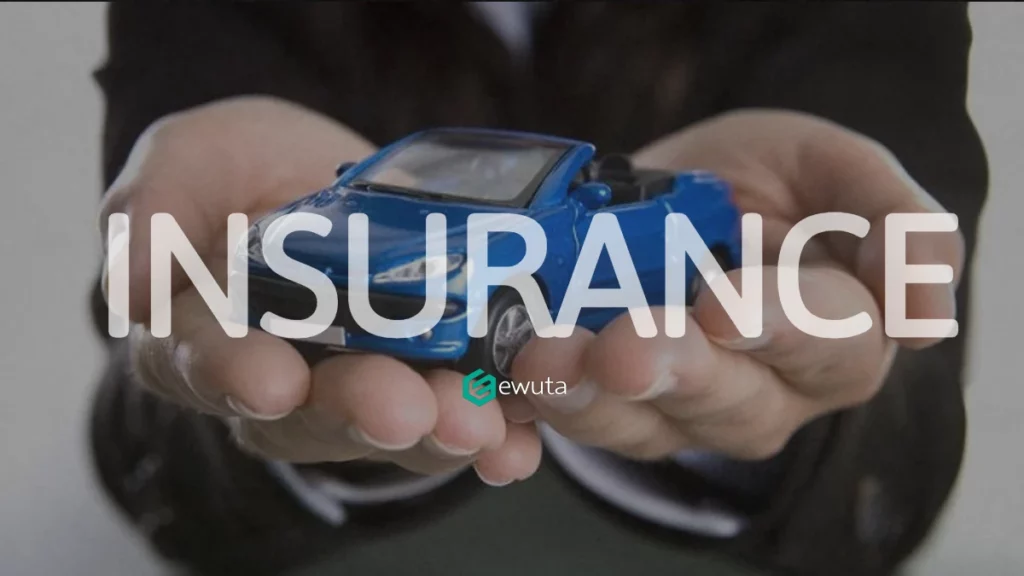 As gratifying as purchasing a vehicle is, it does come with its list of essentials and responsibilities. It's good to be prepared. Obtaining car insurance ensures that you will be. This article discusses the four essential steps in purchasing your car insurance.
1. Get Information
Before you dive into shopping for that perfect car insurance, it is always a good idea to gather all the useful information that you will need. Trust me, you will feel very bad if you find out along the line that you filled a form with an incorrect detail.
So I have listed below the information that you will need to keep on ground before you proceed with your car insurance shopping.
You will need your basic details like, name, address and birthdate of every driver on the policy.
Driver's license information for everyone on the policy.
Facts about the car, including the make, model, vehicle identification number, safety features, current odometer reading and annual mileage driven.
Get the Driving history for all drivers, including accidents, tickets or any other violations.
Your current insurer, if you have one, and your current coverage limits.
I believe the above list is among the information that you will need along the line. Lets go over to the second one.
2. Get a Quote
Affordability is a crucial part in selecting your car insurance. You need a quote that caters to your budget and your coverage needs. Getting a quote is especially important if you're moving out of state as well. For one, insurance laws vary from state to state. Secondly, the rates can potentially change as well.
So just as an added caution, if you do plan to move out of state at some point, don't forget to check with the insurance company you're thinking of going with to ensure they offer coverage in your state.
Doing your research online is the most efficient way to find a quote. It's fast, it's easy, and virtually hassle-free. Plus, it saves you the hassle of sitting in an office waiting on the representatives to get to you.
2. Compare companies
We recommend getting quotes from at least three different companies before you make your final decision. When evaluating prices, make sure you're comparing policies with the same coverage limits and deductibles.
While you may be tempted simply to choose the cheapest option, it's worth reading reviews and ratings for each insurer before you buy.
Sites like Compare.com lets you explore your options at the touch of a button. By inputting your address, your vehicle's make and model, and purchase information, you can start your journey to finding your perfect policy.
Insurance sites take several aspects into consideration like your educational background, occupational history, and military status. With these pieces of information, they can curate a solid list of quotes that fit your needs and suit your budget.
You can get your list of quotes via email or receive a personal call from a broker to discuss additional elements in procuring your policy.
You might decide it's worth paying slightly more for a policy from a company with better customer service.
3. Setup Your Insurance
Once you've decided on a policy, your next step is calling the company to set it up. Their customer service representatives will walk you through your chosen quote; its coverage guidelines, premiums, and parameters. If you deem the criteria satisfactory, you can proceed with obtaining your coverage.
There's typically two separate types of insurance that companies offer: liability and full coverage. In car accidents where you're at fault, liability covers damages and injuries caused to other parties involved. Full coverage pays for your expenses, and the expenses of other parties. Some policies also cover preventative maintenance, and accident lawyers. Select whichever coverage works best for you.
Everything can be done over the phone. Make sure you have your payment method and vehicle information within reach. The representative will ask for it in order to complete the setup process. The steps are relatively easy, but if you ever have any questions, your representative will answer them for you.
4. Get Your Insurance Card
Once you've chosen your quote, and set up your policy, your insurance company will send you a PDF copy of your insurance card, as well as a physical one. You need to keep this verification accessible at all times. In the event of a traffic stop, accident, or other emergency, officials on the scene will request that you show proof of coverage.
Keep the physical copy of your insurance card in your vehicle, and the digital copy accessible on your phone or any other electronic device on your person.
Owning your own vehicle is one of the most exciting steps to take in life, but like any other achievement, it comes with additional responsibilities. It's easy to get overwhelmed and to question your capability, but taking a task one step at a time is the best way to journey through the process.