Visibility is often defined as a fundamental in the development of brand awareness. And with scalable visibility, you won't have any impacts to worry about regarding your creative business productivity. But how do you achieve this often elusive state of growth?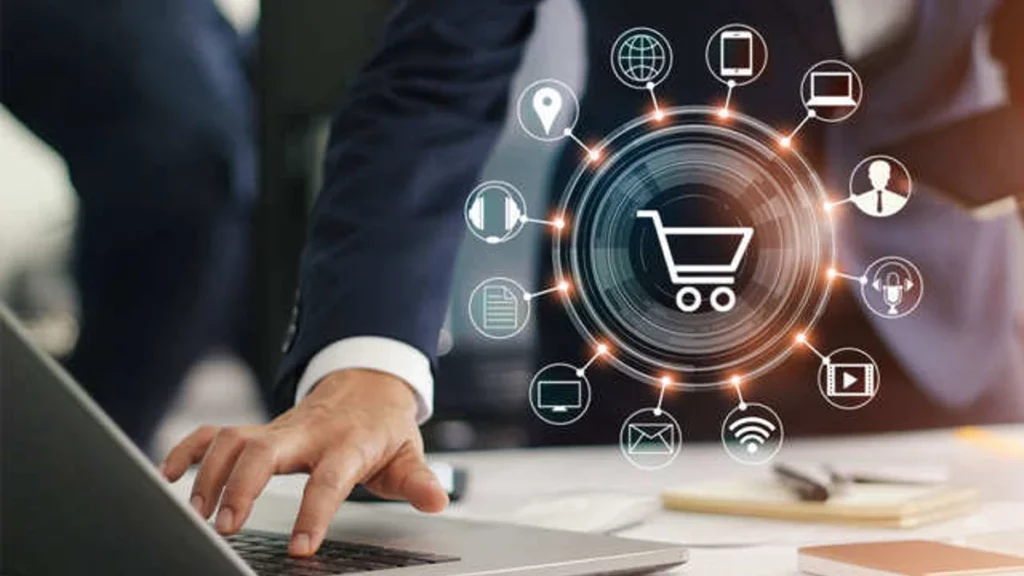 You might be surprised, but there are many ways you can achieve greater visibility through basic digital marketing strategies. And by using these methods, you'll remain free to create and achieve business goals while your marketing efforts essentially work on autopilot.
When it comes to digital marketing, you have many programs and channels to work with. But only a few of these can actually give you the results that you're after.
If you're looking to boost your visibility and gain more revenue, the following will provide a few simple and effective strategies for you to consider.
1. Local SEO
If you're going to make it on a regional or national level, you'll first have to develop local visibility. And if nobody in your local community can find your website, you need to implement strategies that boost your visibility beginning at the local level.
Further, as with any business, without the support of your local community, you might find yourself floundering well before you make your first sale.
Local Search Engine Optimization (SEO) is simply a strategy that allows your business to become more visible on local search engine results, such as with Google. For example, if you're based in Kansas City and you're trying to increase your brand awareness within your community, using a local SEO service such as Kansas City SEO will prove to be the best strategy going forward.
Additionally, local SEO is ideal for any business operating out of a physical location, or if you offer services that are primarily geared toward local community solutions.
2. Social Media Influencers
Nowadays, just about everyone is on social media in some form. In fact, it's estimated that in 2020, just over 72 percent of the United States population had a profile on at least one social media platform.
But how do you capitalize on your social media profiles? One of the recent trends that has proven effective for many startups and large corporations alike is to use social media influencers to help promote products and services. And the best part is, you don't have to hire a celebrity for this strategy to be effective.
Social media influencers are simply those who have rather large followings on their own social profiles. For example, a person with a following of over 100,000 people on a social profile can be considered an influencer. And though an influencer's rates may vary considerably, you're likely to gain much more visibility just by having an influencer promote your product or service.
3. Create Quality Blog Content
Blogging is a great way to start a conversation about your products and services. And it's also one way you can generate interest and web visibility. But crafting a blog involves much more than simply talking about what you ate for breakfast.
Quality blog content will lend itself to longer page visits. And this is a factor that Google considers when it ranks your site.
In fact, Google knows how long visitors are staying on your site, and if a user is navigating to other pages within your site before exiting. As such, if you hope to generate greater visibility through blog content, the following will provide a simple template to follow:
Explore topics relevant to your products and services
Research keywords relevant to your products and services
Answer keyword-related questions within your blog posts
Utilize attractive imagery and quotes from industry leaders
Include relevant videos for a more engaging experience
Link to authority sites
Enable sharing and interactions
Be conversational and keep it interesting
If you can focus on quality, your blog posts will become timeless assets to your website. And if they're interesting and authoritative, you could gain even greater visibility because your posts will be more likely to be shared.
4. List Your Website on Online Directories
It's often said that there is strength in numbers. And though many businesses pay Google the most attention, getting your website noticed off of Google is also a viable strategy.
Basically, the more places your business or website is listed, the higher your chances become for generating visibility and interest. And this will translate into higher sales.
A few directories to consider are as follows:
BBB.org
Local.com
CitySearch
Yelp
Kudzu
Manta
Angi.com
Metromix
Foursquare
City-Data
The more local resources you list your website on, the faster your business will be able to grow. And this also helps to produce greater brand awareness.
If you want to achieve visibility, the key is to rattle as many cages as you can. And while Google might be the biggest cage of them all, you'll also want to ensure that you're putting your name in as many places as possible in order to generate the most visibility.