Millions of people worldwide are becoming entrepreneurs thanks to the internet and e-commerce. Online businesses are growing faster and are becoming more popular than traditional brick-and-mortar businesses for several reasons.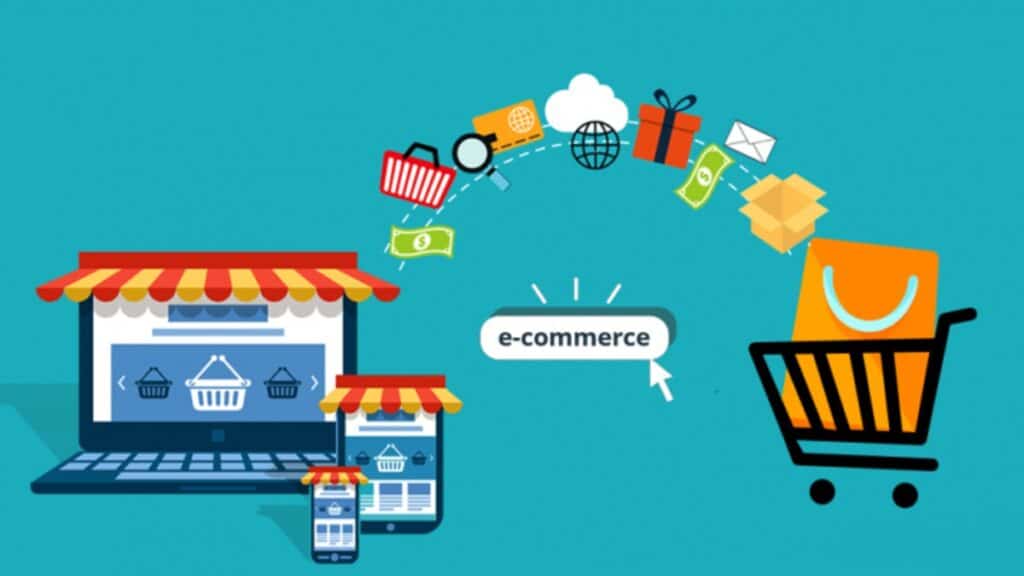 One reason e-commerce is so popular is that online stores have lower startup costs. An e-commerce business can also have lower operational costs, such as lower warehousing, insurance, utilities, and maintenance costs.
Whether you're planning on selling a product or service, e-commerce is the wave of the future. It will play an integral part in any business, whether traditional or completely internet-based. If you don't have a compelling e-commerce website, you won't stay competitive, and you limit your business's growth and sales potential.
If you're planning on starting an online business or need to add more e-commerce to your current business, here are a few tips on how to build a website fast that will have your online business up and running in no time.
1. Choose a Domain Name
If you've been working on your e-commerce store idea for some time and have laid out your business plan, then you should already have a name or several names in mind for your business.
For an e-commerce website, you're going to need a domain name. Your domain name should be easy to remember and be related to your business name, service, or product if possible. Don't choose a name that is too similar to an existing domain, as this would likely lead to lost traffic (and revenue) down the line.
You can use an online domain name checker tool like Instant Domain Search, to check the availability of the name. If the domain you want is available, that's great! If not, browse the recommendations and select whichever one fits best.
One you have a few ideas for a name, you can purchase your domain using a domain registrar service like Namecheap, Bluehost, or Google Domains. Simply head to one of these websites and enter your business name. It will tell you if that domain is available.
2. Select a Website Builder
Selecting a builder for your website is a matter of a couple of choices. You can have your website designed and built from scratch by a professional website builder, which can get very expensive, or you can create your online store fast with the help of an e-commerce website builder like Nexcess StoreBuilder, Shopify, Flutterwave and many more.
If you need to build a website fast for your e-commerce website, online website builders are the best choice. Using an ecommerce store builder website makes designing, adding products, and registering your domain name easy, and you can do everything using the online software.
3. Explain your Products to your Customers.
When it comes to product listings, it's best to be as descriptive as possible. So take advantage of the various boxes and add as many details as you can. Put yourself in the consumer's shoes.
What does a shopper want to know before they make a purchase? Try to anticipate your customers' questions. This increases your likelihood of making sales.
4. Set up Payment Method
You're going into business to make money, and that means you'll have to set up a way to get paid. E-commerce builders, like Nexcess StoreBuilder and others, can help you set up payment methods for your e-commerce store.
Nexcess has a lot of payment methods that can enable your customers to pay for whatever goods that they purchased from your store. You can receive funds with Stripe or PayPal from your Nexcess ecommerce website.
They'll also ensure you have an SSL certificate installed to keep data secure for online credit and debit card transactions.
5. Choose Your Primary Shipping Company
If you're selling products, you'll need to choose a shipping company to handle your shipping needs. How you handle these tasks when building your ecommerce website will depend on your ecommerce platform.
Find an e-commerce website builder that has integrated software for choosing between multiple shipping companies to provide you with the best shipping rates available.
It's also a good idea to use a shipping company that offers real-time tracking so customers can track their packages from your site or the shipping company's website.
Getting your e-commerce store up and running doesn't have to take weeks or months. Using an e-commerce website builder can take the guesswork out of creating an online store and help give your online store the best chance for success and have your store ready for business quickly.
Wrapping Up
While there are other ecommerce builders out there, We decided to discuss Nexcess ecommerce builder because of how easy and fast it is to create and publish an ecommerce website.
There are many ways to drive traffic to your online store. When your store starts to get visitors, you can design your website to suit your needs and help increase your sales over time.
Continuous improvement is key to ecommerce success.