The year 2022 has been a boom period for brides and grooms, with The Wedding Report indicating that more weddings will be taking place this year than in almost 40 years. The trend is set to continue into 2023, with many proposals having also been nipped in the bud owing to the pandemic.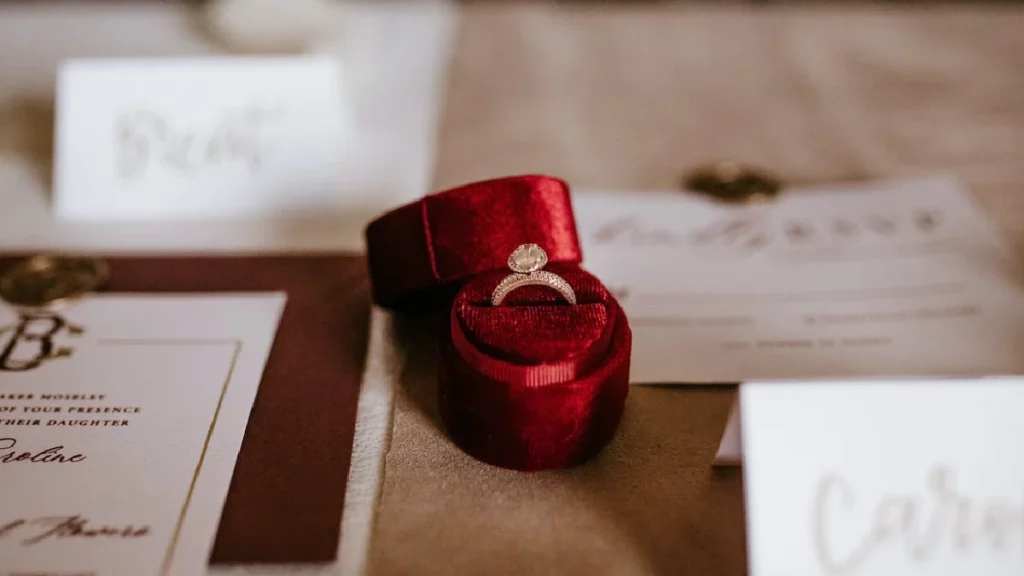 As the world enters into the era of the 'new normal', couples are once again keen to share their big day with loved ones from across the globe. Indeed, now more than ever, family, love, and togetherness are highly valued, and this has affected the nature of weddings and proposals.
If you are planning on asking the love of your life to be your wife or husband, and you are in search of ideas that inspire, the following trends may point you in the right direction.
1. Proposals in the Presence of Loved Ones
Just a year ago, many couples were facing the thought of holding a wedding in the absence of important members of their family who may have been residing abroad when the pandemic started. With flight restrictions eased, and more people inclined to fly to be with loved ones, they are prioritizing family, not only on their wedding day but also for their proposals.
For inspiration, check out Nat Getty's proposal to Internet sensation, Gigi Gorgeous. The big moment happened while the couple were visiting Paris. The couple flew via helicopter to a sprawling French estate, where the words 'Will You Marry Me?' were spelled out in front of the home. Getty popped the question and a dazzling fireworks display commenced, with friends and family appearing on the scene to congratulate the couple.
2. Destination Proposals
Proposers have had two years to plan one of the most romantic moments of their lives and that means two things—they have had time to think, and to save for an extra-special experience in a romantic destination. Carter Reum, Paris Hilton's husband, showed lovers the world over how it's done, by planning a special trip to an island destination for Paris' birthday.
While they were casually walking on the beach one day, Carter led her to a flower-adorned cabana, got down on bended knee, and asked her to marry him. It was a perfect way to combine such a meaningful moment with the beauty of nature. In this Instagram-obsessed era, finding the perfect backdrop is very much the order of the day. Top destinations for proposals include Thailand, the Maldives, Croatia, and the Greek Islands.
3. Bespoke Proposals
The millennial generation is very much a meaning-centered one, as is evident in one of the hottest proposal trends: that of personalized proposals that celebrate a couple's uniqueness in a way they can remember forever. Proposers are getting creative, finding a myriad of ways to symbolize their relationship.
They are creating digital photo albums that encapsulate the couple's most important moments (including romantic texts), writing story books or comics that describe their story, and creating short videos with the words 'Will you marry me?' appearing onscreen at the end of the video.
Couples are also proposing to their loved ones in special places such as the first place they dated, kissed, or met. This trend is all about celebrating authenticity rather than focusing on glamour and a big 'wow' factor.
4. Collaborative Wedding Jewelry Design
An engagement ring is something a fiancée is meant to wear every day of their lives and with the myriad of available engagement ring styles, couples are getting more practical and making ring selection a more collaborative experience. Sure, they may miss out on the 'surprise factor', but a ring can be a big investment, so ideally, the wearer should love what they see every time they look at their ring finger.
The truth is that tastes are very personal and while some brides and grooms prefer classic solitaire-style rings, others are more into modern trends like stacked and eternity rings, which have a fashionable appeal and which don't exude 'engagement ring' vibes. Moreover, designing a ring in collaboration with your partner means they can choose their gemstone.
While classic diamonds continue to be the predominant choice for wedding jewelry, colored gemstones and diamonds are also holding sway. Recently, Ben Affleck proposed to Jennifer Lopez with a super rare green diamond said to be worth $5 million or above. There are many more affordable alternatives that shine equally brightly—for something green, check out gemstones like colored sapphires, emeralds, or tsavorites.
5. Mutual Proposals
If you and your partner have been talking about getting married and you are big on equality, then you may also be into collaborative proposals. This trend involves partners asking for each other's hand on the same day or within a short space of time. You can make it fun by having each partner plan their own part of the day, or you can organize the moment together.
6. Setting the Perfect Backdrop
Because many couples enjoy sharing this important moment on Instagram and other social media pages, they are ensuring that the surroundings are perfect. Partners proposing on a beach, for instance, are hiring floral arches to add to the beauty of the moment. Some proposers are renting out private outdoor spaces (gardens or terraces) in restaurants, filling them with the golden glow of fairy lights and adding boho-chic touches like wild grasses and mustard roses.
Proposals are back in full swing, and they are more organized than ever, owing to the two-year hiatus in weddings and other social events. Top trends to watch out for include hyper personalization, family events, and destination proposals. Meaning is also big for younger generations. Sometimes it's not about the big spend but rather, big emotions.