For a lot of people, shopping at HomeGoods is something of a religious experience.
Maybe it's the treasure hunt of weaving and wandering aisles to stumble upon something you love that you didn't even know you wanted.
Maybe it's the fact that their prices are super affordable, so you always feel like you're getting a deal.
Or maybe it's the fact that they don't stock too many of the same items. When you discover something you love, you think, I have to buy it … it's the only one!
From kitchen accessories to furniture to holiday décor, HomeGoods seemingly has it all. But there is one thing they don't have:
An online store.
If you need some retail therapy but don't feel like leaving the house, here are seven stores like HomeGoods that you can shop online.
---
1. Joss and Main.
Okay, so you won't find any fancy dried pastas, specialty coffees, or spices at Joss and Main, but you will find all sorts of furniture, pillows, and home decor items.
Like HomeGoods, Joss and Main doesn't focus on one particular theme or style. Here, you'll find rustic, modern, glam, and all sorts of eclectic décor. For the most part, they offer affordable luxury — gorgeous high-end looking pieces without a budget-destroying price tag.
The prices are a bit steeper than at HomeGoods, but the products are high-quality. If you're the type of shopper who refuses to pay full price, they also have an online outlet and post daily deals where you can snag items up to 60% off.
---
2. One Kings Lane.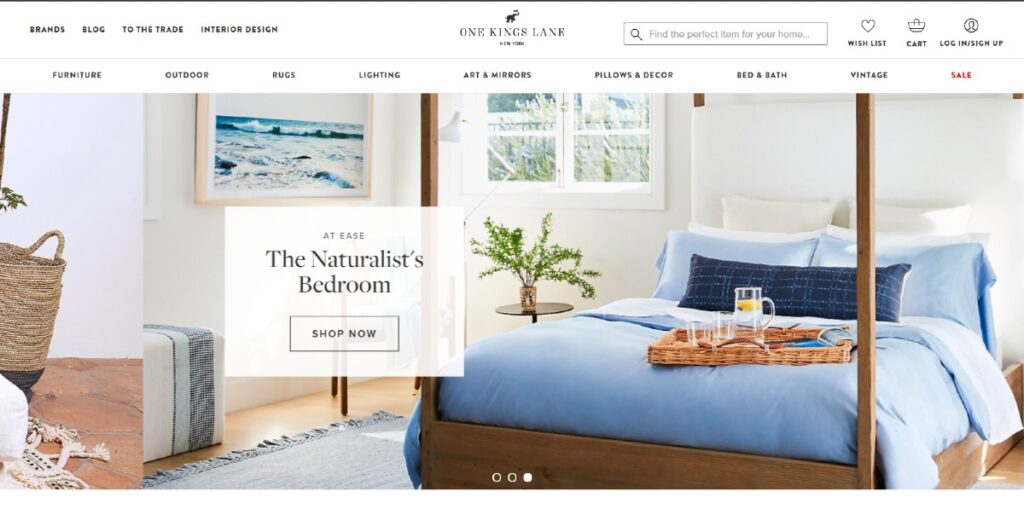 One Kings Lane is a luxury retailer. In fact, there's a good chance that the people who shop here have never even stepped foot in a discount store. But it does have that treasure hunt feel that makes HomeGoods shopping so appealing.
One Kings Lane is elegant and refined, and everything they put forward feels special and unique. If you're in the mood to window shop (or drain your bank account), their vintage category is especially fun to shop. It's full of one-of-a-kind finds, including fine jewelry and first edition books.
---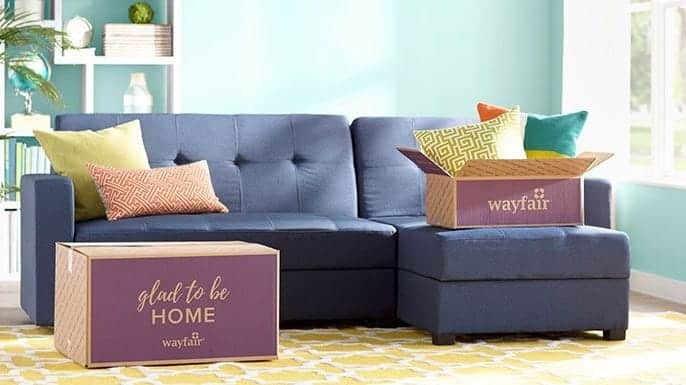 Wayfair sells anything and everything you could ever want or need for your home. From furniture to dish towels to pillows, shopping at Wayfair is pretty much the biggest treasure hunt of all time, and that's because their site is so massive.
And that huge assortment means that it's easy to find pretty much anything you're looking for, regardless of your design style.
Shopping the Wayfair site can be a bit overwhelming, so it's usually best to go in with an idea of what you're looking for. Browsing just for the sake of browsing could result in hours of endless scrolling.
---
4. Pier 1.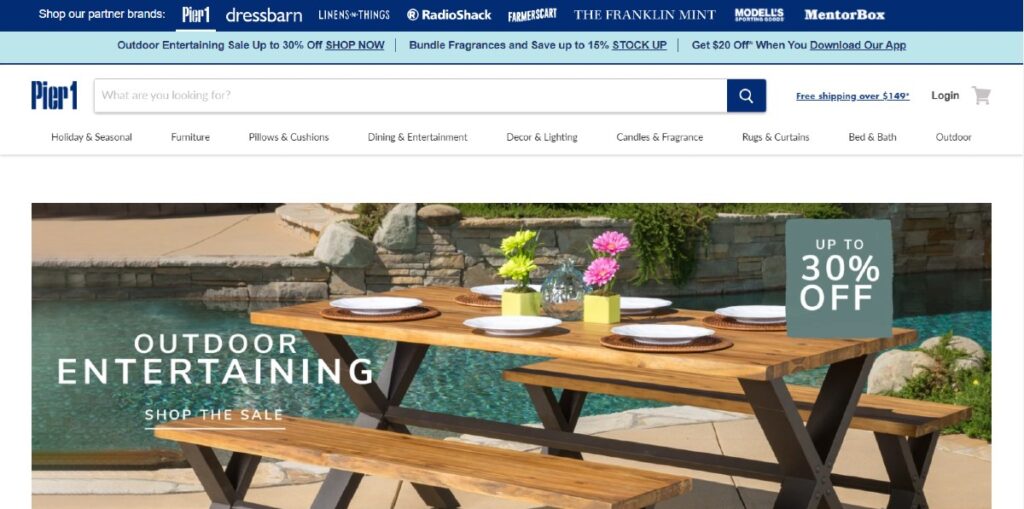 While their brick-and-mortar stores have shut their doors, you can still shop Pier 1 online!
Pier 1 opened its first retail store decades before HomeGoods was even created. In fact, some might say that HomeGoods copy-catted what Pier 1 had already been doing:
Curating a unique assortment of eclectic home décor inspired by trends from around the world.
Shop Pier 1 online today, and you'll still find all sorts of fun décor, table linens, furniture, and seasonal items to decorate your home for the holidays.
---
5. World Market.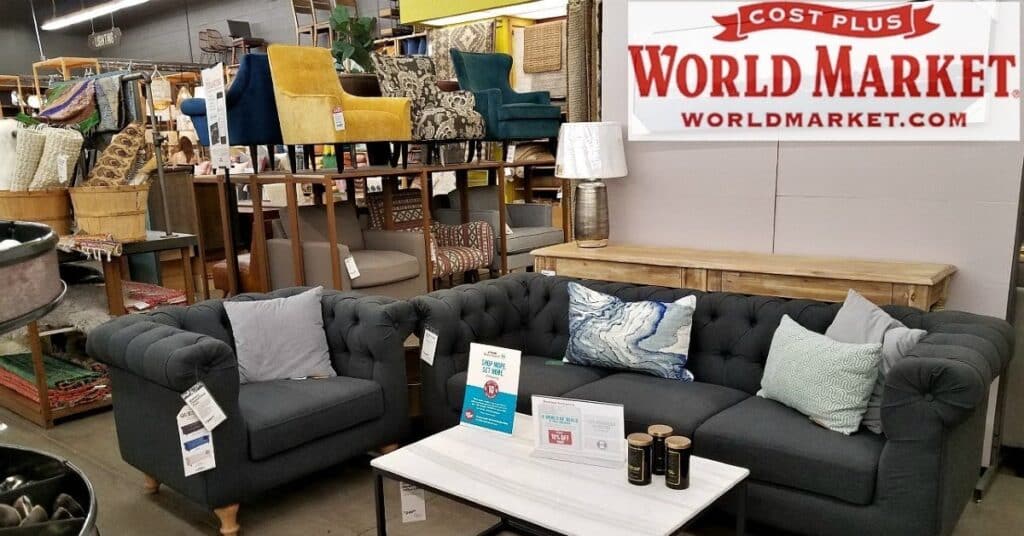 If the real reason you love HomeGoods is because you can pick up pantry staples along with home décor, it's time to check out World Market.
This store sells everything from gourmet food items to décor to gifts to jewelry, and it's all neatly curated on an easy-to-navigate website. Their prices are unbelievably affordable, and their selection is vast, just like HomeGoods! Unlike with buying firearms online, buying ammo online is a straightforward affair with not a lot of paperwork involved. That's the good news. The bad news is there are dozens of good online ammunition stores. It's a good problem to have, actually. If you want to buy firearms, there are only about a dozen online gun stores that are really worth your time. With ammo, that number doubles. In this guide, we list down the best places to buy ammo online so you don't have to spend hours checking reviews and digging for customer feedbacks. The online sellers listed here range from family-owned small companies to big companies.
They also have brick-and-mortar stores, so you can shop online and pick up curbside or go inside and shop the old fashioned way.
---
6. Crate and Kids.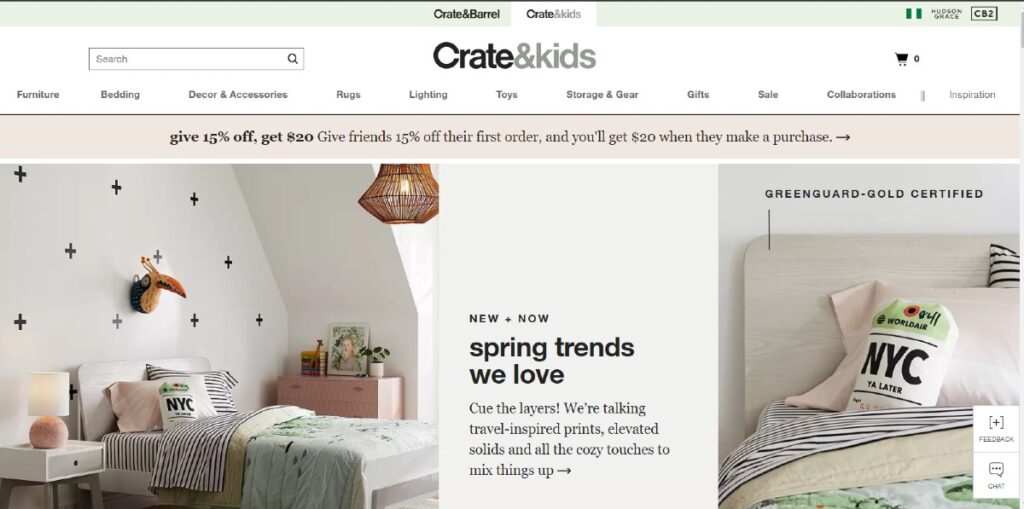 HomeGoods devotees know that in and amongst all the glassware, dinnerware, and textiles, they also have some great items for children. So if you're looking for some unique kids' items online, Crate and Kids is one to investigate.
(FYI: Crate and Kids is the new name for Land of Nod, the much-loved kids' brand).
Crate and Kids is loaded with whimsical items for girls and boys. From toddlers to tweens, it's easy to find all sorts of cool, unique items, including toys and playful bedroom accessories.
Crate and Kids is part of Crate and Barrel, so some C&B stores carry their products as well!
---
7. Etsy.
Of all the online stores that feel like a treasure hunt, Etsy is, by far, the biggest and most insurmountable one. If you've ever shopped through artisan crafts on this site, you already know that five minutes can easily turn into two hours (or more). And that's the fun of it!
You can find just about anything on Etsy. Picture frames. Candles. Blankets. Wall art. Furniture. Glassware. Personalized gifts. Hostess gifts. Holiday gifts. Holiday Décor. Pillows. Rugs. We could go on and on …
HomeGoods has a way of making everything feel special because they only display a few pieces of any given item at a time. On Etsy, there are lots of artisan shops that take custom orders made especially for you.
And that's even better!
---
Conclusion
HomeGoods has a unique way of luring us in. Between their prices, their eclectic assortment of things you need (plus a lot of things you don't), it's easy to fill up a cart with pantry items, home décor, gifts, and cool, unique items to replace everyday items you already own.
But they don't have an online store.
Perhaps the fact that you have to actually go to the store to track things down is part of the fun. But when you're in the mood to shop in the middle of the night or want to socially distance and avoid human contact, online shopping is the way to go.
Make no mistake about it — HomeGoods is amazing! But there are lots of other great online options that offer better products, better prices, and an even better experience.
---
Written by: Caitlin Sinclair a senior marketing manager who works with Entrada to provide affordable housing to San Diego residents.