Whether you intend to create a simple collage for your social media account, gift a collage to someone or use it for marketing purposes, it has to be creative and engaging. Otherwise, you will end up with a dull and boring photo collage that doesn't get any attention.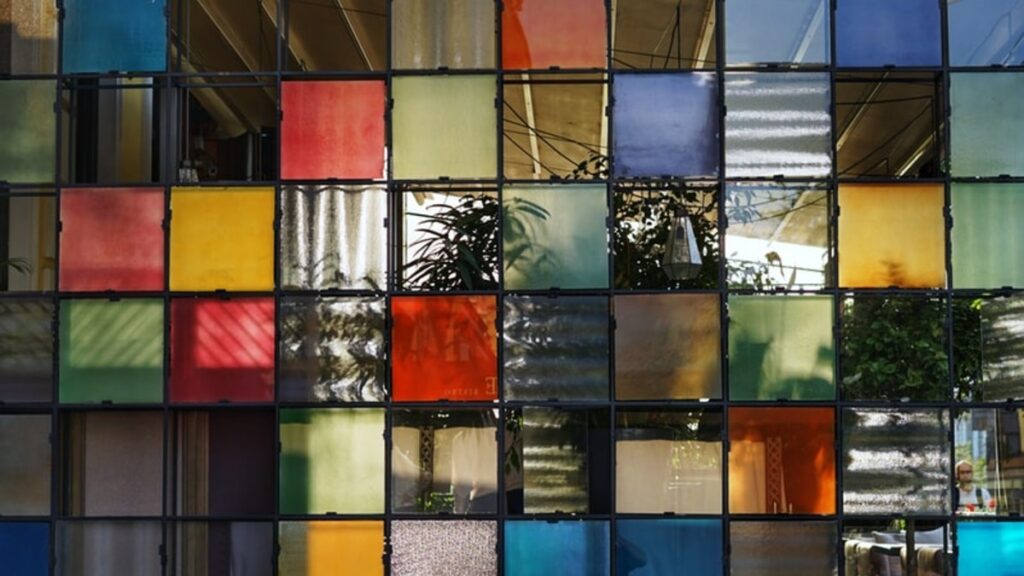 Collage maker tools have advanced designs with layering and graphic design features that create catchy photo collages. You have the chance to explore various templates on a collage maker online tool. However, even with these features, you need to go the extra mile in your creativity. This will make your collage visually engaging with the following tricks:
1. Use Composition Techniques
Before starting your collage design, you should consider compositional techniques like the one-point perspective, rule of thirds, and movement. With an image editing tool, you can use the editing tools to arrange your photos in a way that creates movement to engage the viewer. For example, if your main image is of a person relaxing by the beach, you could use the rule of thirds to position it along the gridlines on the right.
You then insert an image of a dolphin doing a flip on the left side. Considering the same direction as the dolphin, you can create continuity in the middle. Do this by positioning an image of a circular tide. While it may be on a trial and error basis, it is worth a try.
2. Work With a Theme on Your Collage Maker Online
While attempting to make your photo collage more creative, you may have a hard time finding inspiration to make it engaging. However, with a theme in mind, creative ideas can easily flow. For instance, if your theme is love, you can easily identify a template on your collage maker online for a start.
While picking images for your collage, colors, effects, and techniques resonating with your theme will now be easy to determine. This will allow you to creatively explore what can make your photo collage more engaging.
3. Create Tension with Contrast
Placing contrasting elements side by side on a collage is an effective way of making creative designs. Modestly used contrast evokes some tension which draws viewers' attention, as humans often respond to tension with curiosity. Imagine placing an old black and white photo of your family next to a recent colored picture. Quite a contrast, isn't it? This is a fun and exciting way of bringing out tension through contrast while exploring creativity for maximum impact.
4. Incorporate Varied Textures and Patterns
Patterns and texture make great abstract elements that can transform your collage into an engaging work of art. Most collage maker online tools have graphics you can use to make versatile textures.
For example, using natural textures like a photo of a feather or a leaf can infuse breath into your collage. Playing around with textures and patterns can give you an opportunity to transform a dull image into an exciting piece.
The texture is an important element in art, that will make your collage have a physical illusion through visual elements.
5. Use Typography
Did you know that you can create a hierarchical design with letters or words through typography? Well if you didn't know, now you do. By just alternating the size and color of your font and doing some layering, you can create a beautiful collage. For example, you can highlight the main textual elements by making them big, bold, and centrally placed.
With most collage maker online tools, you will get pre-designed typefaces. All you need to do is select one that suits you. Use the right font size and color that will make a good layout.
6. Be Creative with Color
As an important visual element in the design, color forms the basis of any arrangement. However, creativity with color doesn't mean mixing up different colors. You may end up creating a visually chaotic piece instead.
With just one color, you can vary its numerous tones to emerge with a masterpiece that speaks to your audience. Once you familiarize yourself with the color tones, you can add shadows and reflections to complement your piece.
7. Add Some Spark and Flair
Who said a photo collage has to be so dull and basic? Depending on the collage maker online version you are using, you can use the features to flare up your photo collage. If you want to create fun within your collage, you can explore different arrangements.
Alternatively, employ a playful theme that has bright colors with a vivid template. A dark-colored template is no representation of fun. Instead, use bright colors such as red, pink, orange, and yellow. You could also use animated stickers and text to give your design a new lease of life.
8. Use Reverse Images
Piecing images together sometimes doesn't have to be a straight-out juxtaposition. You may have to cut out a part of an image and insert another one. You may also use reverse forms of images to create an interesting form of the collage. Alternatively, you can cut out reverse images and insert contrasting textures in the space to create more exciting outcomes.
9. Personalize Your Collage with the Collage Maker Online
As it is with most collage maker online tools, there are features that can help you make unique templates by personalizing them. This means designing templates according to your own available material and preferences.
Step out of your comfort zone by customizing your own collage design instead of using the pre-made templates. The upgraded collage makers can give you more editing options so you can explore your creativity.
10. Play With Lighting
To create an illuminative atmosphere, lighting is key. However, if you intend to create bold designs that are engaging, you could try contrasting lighting. For example, dark and bright light, sharp or blurry images that bring out the lighting perspective.
However, you have to strike a balance between these opposites so that your collage makes a big visual impact.
Final Thoughts
Technological advancement has made it easier to collate ideas on a single presentation. This comes with the use of collage maker online tools. Making a creative and engaging photo collage is a good way of expressing yourself.
It is also a great way to tell your story in a single presentation. There are numerous templates and tools you can use to make your collage more attractive. With the techniques above, you can combine several photos in your collage in a unique way. This will captivate your audience and keep them engaged.