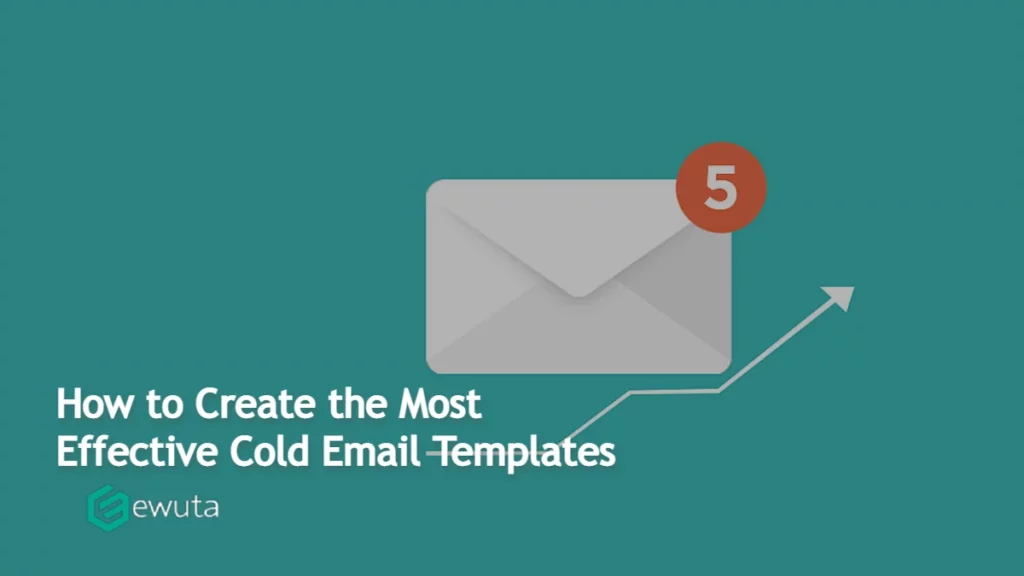 A small but mighty cold email will always do the job and get you a wonderful reply. It is a good way to start and maintain good business relationships. This is because a cold email will always serve as a starting point of a conversation.
Cold emails are introductory emails that you send to someone you do not know to create a connection for business or networking opportunities. They are a proven method for generating sales leads, and they are not just for businesses, because anyone can use cold emails to generate leads.
Benefits of sending cold emails
Since technology and convenience are important, one of the best ways to reach people for jobs may be cold emailing. Here are some of the benefits of sending cold emails:
They reach an inbox that users frequently check: Most professionals look at their email inbox multiple times a day. It is more likely that they are going to read your email instead of listening to a voicemail message.
They are persistent: You may send follow-up emails along with your original cold email, but it is nor recommended to overdo it.
They are noninvasive: Cold emails are non-invasive and can help the potential employer feel as if they have the option and the space to when they want.
Replying is quick and easy: Recipients of your cold email can reply quickly and easily.
Here are some templates that will help you get started with cold emailing
If you have ever tried to sell something online, you probably know how frustrating it can be when you send an email to a potential customer and never hear back. There are several reasons why this may happen.
One of the reasons why cold emails don't get responses is because a huge number of people are misusing it. They use it to send spam sales or self-promotional emails to any email address they can lay their hands on.
This is why you have to follow the right procedures before sending any cold email. That is why cold email templates are so effective. It allows you to reach out to people who might not even realize they need what you offer.
1. The Sales Letter Template:
If you have a product that you want to sell, creating a sales letters format will help you do that. When you place your product on the market whether online or in your store, you want your customers to get interested in it. Along with the product, you just have to include a sales letter template.
A sales letter template is a set of instructions that tells you exactly what to say in every part of your email. You can use these templates as a starting point, and then, customize them based on your own unique message.
2. The Product Demo Template:
Not everybody will like to pay for a product without fully knowing how to use the product. This is where the product demo template comes into play. There are different types of product demo, which demo video is among them.
Product demo video is amazing to use for sales. They are memorable, educational as well as informative mediums that help in closing deals. A good product demo template will show how to resolve issues and convince why a product is important for them.
This template includes a short introduction, followed by a product demo. It also includes a call to action at the end.
3. The Call Script Template:
Writing a cold calling script is often complex, especially when you are doing it for the first time. However, utilizing any of the best cold email templates that are available to you, will get the job done. 
Here is an example of how to write a cold email script:
"Hi,
I am writing to introduce myself as a potential customer. I noticed your company has been doing business for several years. I was wondering if there is any chance we could talk about our mutual needs and goals.
Thanks and best regards"
4. The Thank You Template:
Did you know that thank you emails are one of the most opened emails? A thank you email is like a welcome mat. You expect to receive one in your inbox the instant you are done subscribing to a newsletter or a new page.
However, this is where you begin the first interaction with your target audience. A thank you note is also a simple gesture that shows appreciation for a lead. It's also a good opportunity to ask for more information.
Always send emails when you think it's necessary to do so. Sending an email sometimes can be too direct, which can upset the reader or may cause an offense. 
Conclusion.
To wrap things up, a cold email template should be used only as a guide for you to create your own. It is important to keep in mind the end result of your cold email in a marketing or sales campaign.
Let your goal shape the type of email template and content you want to use. Once you find the best cold email template that suits your campaign objective, you will be getting more responses than you'd ever imagine.