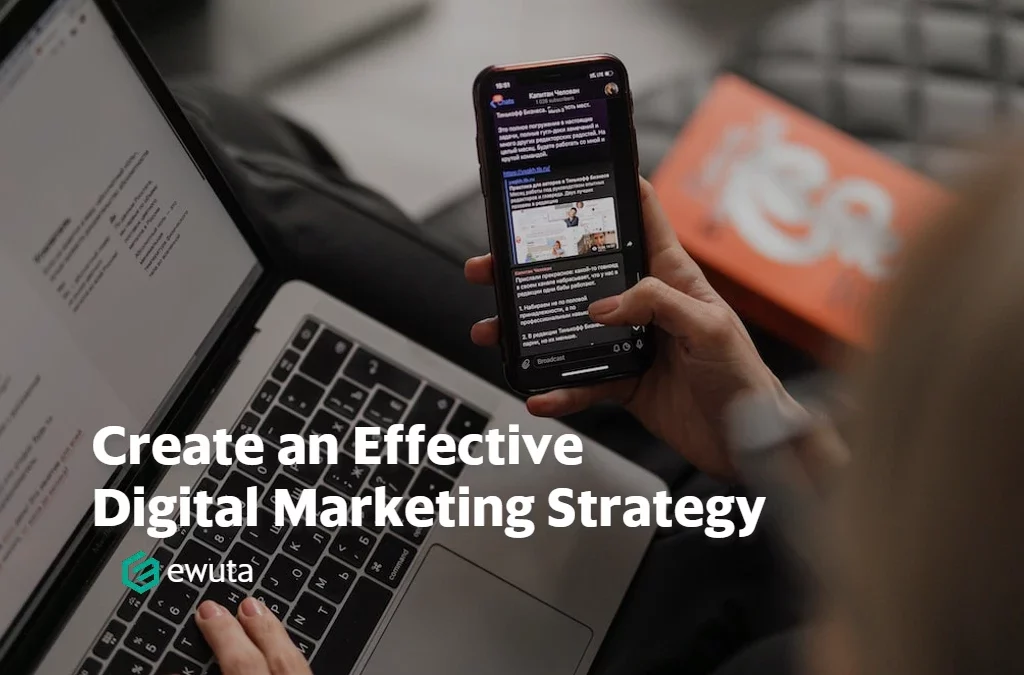 Digital marketing is the process of using technology to promote your business online. It can be difficult to know where to start, but with a little planning and creativity, you can create an effective digital marketing strategy that will help you reach your business goals or even surpass them.
Now that you have a solid foundation for your digital marketing strategy, it's time to start putting it into action! Here are some tips to help you get started:
1. Make a list of your objectives and goals. 
What are your end goals for your digital marketing campaigns? Make sure your goals are SMART: specific, measurable, attainable, relevant, and time-bound. Now, let's take each of them one by one:
Specific. Define exactly what you want to achieve. For example, rather than saying, "I want to increase brand awareness," say, "I want to increase brand awareness by XX% within the next six months." And your complete focus should be on that one goal.
Measurable. You need to be able to track and measure your progress in order to determine whether or not you're on track to reach your goals. Make sure you have analytics in place so you can see how your digital marketing campaigns are performing. Everything from your website traffic to social media engagement can and should be measured.
Attainable. Set realistic goals that you can actually achieve. There's no point in setting a goal that's impossible to reach, as this will only discourage you. Take it easy at first and then ramp up the difficulty as you start to see results. Nobody ever said that digital marketing was easy and Rome wasn't built in a day!
Relevant. Make sure your goals are relevant to your business and align with your overall marketing objectives. For example, if your objective is to increase sales, then your digital marketing goals should be focused on generating leads and converting them into customers. How? By creating compelling content that speaks to their needs and offering them an amazing customer experience.
Time-bound. Set a timeframe for your goals so you can track and measure progress over time. The greatest objectives are those that are time-sensitive, such as "I wish to enhance brand recognition by this percentage within the next eight months." Make a step-by-step plan for how you'll achieve your objective and put it into action!
2. Know your target market, start with some good old research. 
Think about who you are trying to reach with your digital marketing and then see what are their requirements and desires, and what problems they face. Getting to know your target audience is critical to producing successful digital marketing content.
3. Write engaging content. 
Once you know who you're talking to, it's time to start creating content that will resonate with them. Your content should be interesting, informative, and relevant to your target audience.
4. Promote your content. 
Once you've created great content, you need to get it in front of the right people. Use social media, email marketing, and other digital channels to promote your content and get it seen by your target audience.
5. Analyze your results. 
Be sure to track and measure your digital marketing efforts so you can determine what's working and what's not. Use analytics to track website traffic, leads, conversions, and other key metrics. You can turn to some email marketing experts who can provide valuable insights and tips to help you improve your digital marketing strategy.
6. Keep an eye on your competitors. 
Keep tabs on what your competitors are doing and see what's working for them. Then, adapt and improve upon their strategies to create an even more effective digital marketing strategy for your business.
7. Learn from your mistakes. 
Do not be afraid to make mistakes – we all do! The important thing is to learn from them, so you don't make the same mistake twice. After all, mistakes are meant to be learning opportunities.
Digital marketing is an ever-changing field, which means there's always something new to learn. Stay up-to-date on the latest digital marketing trends and best practices, so you can keep your digital marketing strategy fresh and effective.
At the end of the day, digital marketing should be fun! If you're not enjoying it, then you're doing something wrong. Find what works for you and your business, and stick with it. After all, the best digital marketing strategies are those that are tailored to fit your unique needs and goals.
Digital marketing is a complex process, but following these simple tips will help you get started on the right foot. Creating a solid digital marketing strategy is essential to driving results for your business. With a little planning and effort, you can create an effective digital marketing strategy that will help you achieve your business goals.