For those who just want to learn the basics of graphic design, you can use the free graphic design software online. However, for professional graphic designers, it is different because now it is necessary to design, edit images, create drawings, professional videos, which requires more professional design software.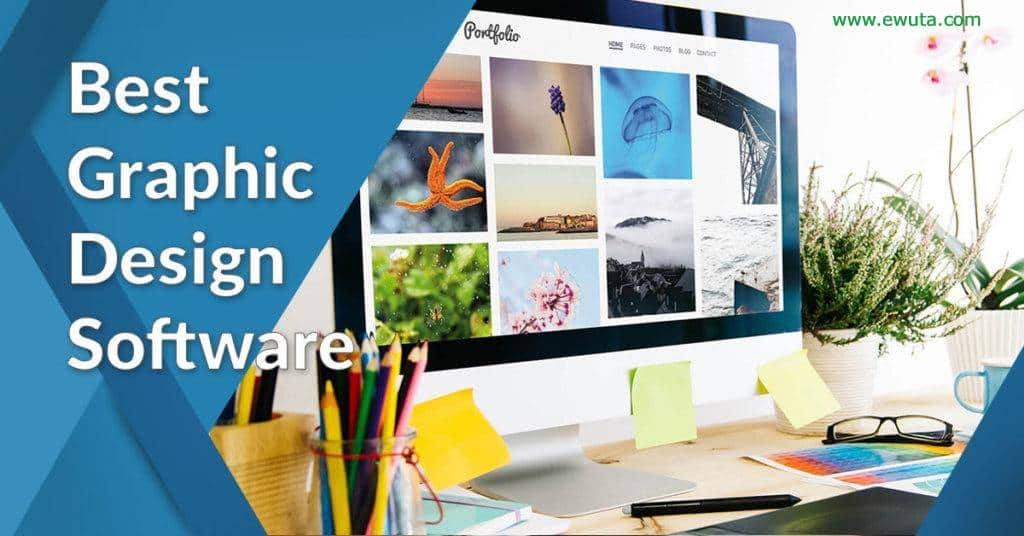 Let's take a look at the best professional graphic design software currently compiled by IDC right below.
Top 10 Graphic Design Softwares 2022
1. Adobe Photoshop
Adobe Photoshop (often called Photoshop, abbreviated PS) is one of the most famous professional graphic design software.
Photoshop with powerful professional photo editing capabilities that many people know about, can probably make impressive images; transform, edit all images from bad to shimmering beauty, and vice versa. In addition, Photoshop is also used in website design, drawing textures for 3D graphics software.
2. Adobe Illustrator
Adobe Illustrator (commonly known as Illustrator, abbreviated as AI) is the most professional vector design software available today. This is specialized drawing software to create new objects, not to edit images like Photoshop (using algorithms, geometric objects, and based on the design and creativity of users to create). Products with high image quality without fear of breaking when zoomed in.)
AI is used extensively in the design of banners, posters, cartoon characters, 2D objects, covers, name cards, and beautiful and impressive logo design … However, AI is only strong in 2D graphic design, 3D design support is also available, but support is limited.
3. Adobe Indesign
Adobe InDesign (often called InDesign, abbreviated Id), this is Adobe's professional page layout software, used to create works such as leaflets, posters, magazines, newspapers, ebooks, and publications digital products.
This is one of the graphic design software that you need to know because you can work with Ids like drawing on AI, creating many pages like Word, these features are also disadvantages of Photoshop. and AI (cannot create multiple pages in bulk during work).
4. AutoCAD
AutoCAD is software used to deploy engineering drawings on 2D or 3D surfaces. AutoCAD allows users to quickly and easily express shapes, sizes, and structural features of objects.
Not only is it an indispensable tool in the fields of architecture, construction, furniture, mechanics; AutoCAD is also applied in graphic design, industrial design, fashion design, or 3D printing technology.
5. Sketchup
SketchUp is a 3D simulation software, designed to meet the needs of architects, engineers, game makers or directors, and many other related industries.
This software is more prominent than some other 3D simulation software because:
No need for powerful hardware like other modeling software such as 3D Max, FormZ, Maya.
Faces, interfaces are simply defined based on a closed domain.
Quickly create simple blocks with the "drag-push" tool
Can be combined with external renderers (Renderer) to produce better images
Tools to edit blocks and create blocks according to a given path
An intelligent graphical interface system that allows users to construct three-dimensional drawings in two-dimensional spaces of the screen.
Ability to communicate extensively with other model software.
The ability to simulate, adjust the angle of the sun's projection at all times of the year as well as cover the viewing angle for nearly instant effect.
Drawings are rendered at high speed based on the simplified low polygon model system, with a unique presentation style.
SEE ALSO: Top 5 Online Video Editor You Need to Try
6. Revit
Revit is software that strongly supports specialized design features for architects, construction engineers, contractors, and architectural painters researched and developed by Autodesk.
The Revit software suite consists of 3 parts for different fields: Revit Architecture for architecture, Revit Structure for structure, Revit MEP for electromechanical.
7. Adobe Premiere Pro
Adobe Premiere Pro is a professional real-time video editing and editing software.
This software allows users to edit videos with high resolution up to 10240 * 8192, supports video output with many different formats suitable to many needs of use, different devices. Therefore, this software requires your computer to be configured strong enough with a large RAM capacity, using a hard drive with high readability.
Premiere Pro can be used independently or in combination with other graphic design software such as Photoshop, AI, After Effect, etc.
8. 3ds Max
3ds Max is a powerful 3d graphic design software with the largest number of users. Possessing a powerful set of tools and features allows you to create very similar 3D objects and objects.
3DsMax is applied in many fields such as interior and exterior. With a large number of models available, you can handle the work faster. Moreover, the user community is large so there will be a lot of sharing about the product for reference and learning.
9. Cinema 4D
Cinema 4D is a software for designing characters and 3D objects so familiar, with multi-dimensional viewing angles that help you observe everything in the most accurate and perfect way.
Especially, Cinema 4D is associated with various softwares when you use supporting software to work like Adobe After Effect, you will not have to convert, just open them directly in After Effect.
10. Rhino
Rhino is one of the top 10 most used graphic design software in the world.
This software provides complex design features and can meet the graphic design needs of high-level architectural projects. Or the stages of designing separate products, bringing specific and prominent characteristics of each product.
Conclusion
Graphic design is a field, the most developed professions today. If you are determined to follow this industry, you cannot help but know how to apply and use the above professional design tools. Find out and start learning today.