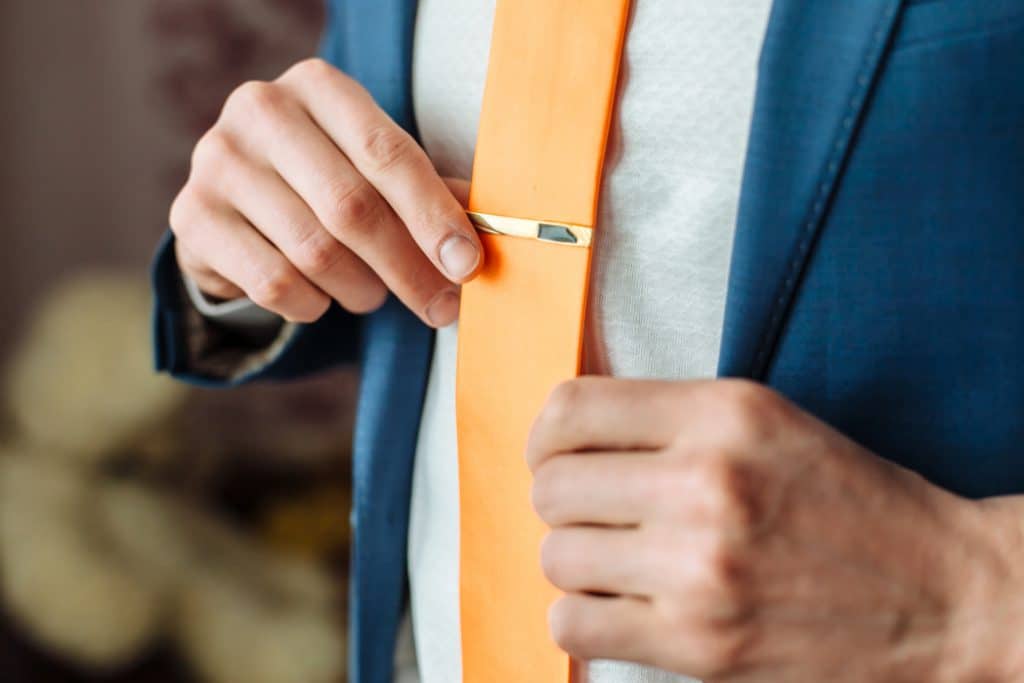 It's said that a man looks his best in a suit, but there's much more that goes into rocking a suit than just the basic attire itself.
Accessories are key. They can enhance and accentuate all the good bits about your suit and add a refined touch that makes you look (and feel) like a million dollars.
Before we dive into our men's suit accessories guide, always remember this one fashion essential. Never try to wear them all at the same time. It isn't bold, nor considered a good idea. It's a hot mess.
Here are six of the essential accessories you need for your suit.
1. Cufflinks
They add a classic feel to your suit and are to men what a pearl necklace is to a woman. Often made of precious metals and gems, cufflinks can be pricey, but one good pair can really upgrade your suit in a subtle yet effective way.
2. Belt
A good suit will be tailored directly to your body and will offer a perfect fit, therefore making the need for a belt somewhat redundant. That being said, a belt does so much more than just hold your pants up. When your suit jacket is unbuttoned or removed, your belt buckle takes center stage.
Coordinating your belt to your shoes and choosing a stylishly classic buckle will add a much needed finishing touch to your suit and tie your whole outfit together, even if it's not supporting your pants as it's designed to do.
3. Suspenders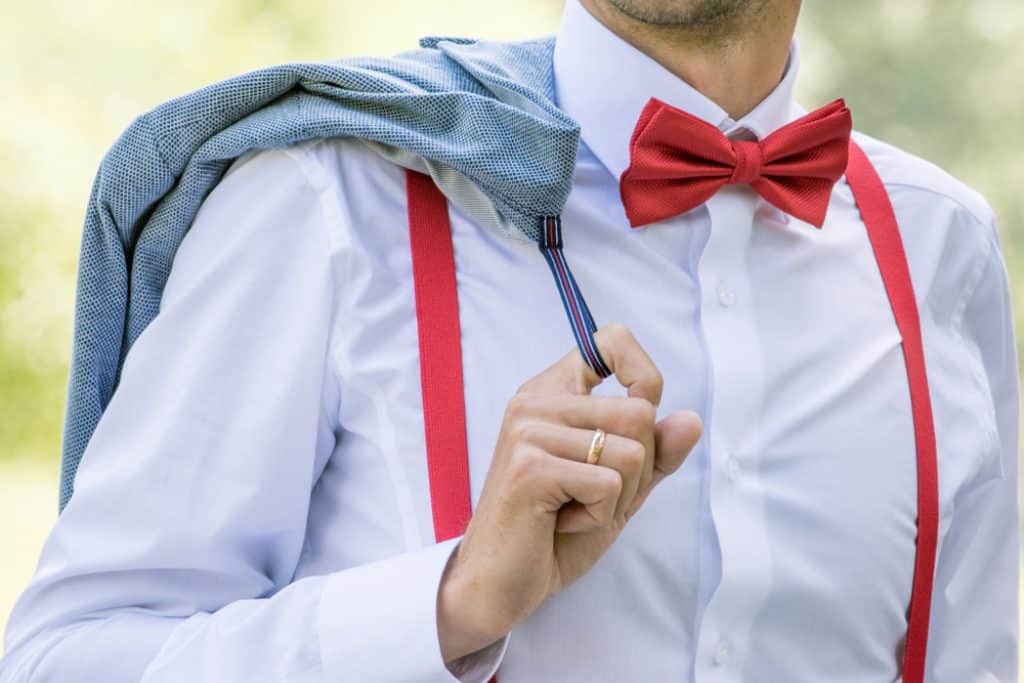 If you're not feeling a belt, suspenders are a fashionable alternative, and it's safe to say they're making a comeback. The thinner the strap, the more stylish the suspenders. You can coordinate your suspenders to your suit, or you can take it as an opportunity to express your personality and add a pop of color to your outfit.
Whether you're wearing your suit for business or for pleasure, braces can do both and for that reason are a suit staple.
4. Tie Clip
Tie clips are extremely functional and yet are fashionable in the same breath. They secure your tie to your shirt, preventing the annoying fly of your tie when you bend over or are faced with a gust of wind.
There are a wide range of different tie clips to suit every man's style, giving you ample opportunity to coordinate this humble accessory with other parts of your outfit such as your watch or belt buckle.
Due to their functionality, tie clips have never really gone out of fashion and look like they're here to stay, so if you don't already have one, now is the time to invest.
5. Suit Chain
If you're a fan of a waistcoat, a suit chain is something you should definitely invest in. It will add a classically beautiful finishing touch to your suit that has been commonplace for decades, and it gives you yet another chance to tie together different elements of your outfit.
Whether you choose one with a pocket watch attached to it or a simple chain to add some understated glamour, this an accessory that will show you care about the smaller details and the finer things in life.
Whatever your style, whatever your budget, whatever the occasion, a simple suit accessory or two will really amp up your look and leave you looking like a star.
6. Watch
If it comes to your suit accessories, accessories are among the simplest and best-looking bits to add. Sure, we don't really want them to understand what time it's anymore, but their aesthetic worth and classic style are tough to pass up. Really, there is a time in every man's life when he should invest in a watch. What"spend" means will depend on your budget.
There is no shame in an very affordable watch when it looks good and you have styled it nicely, but using a great looking timepiece to choose your lawsuit is essential.
Ideally, you may own more than one so that you have options when choosing the proper watch to match your ensemble along with the formality of the event.