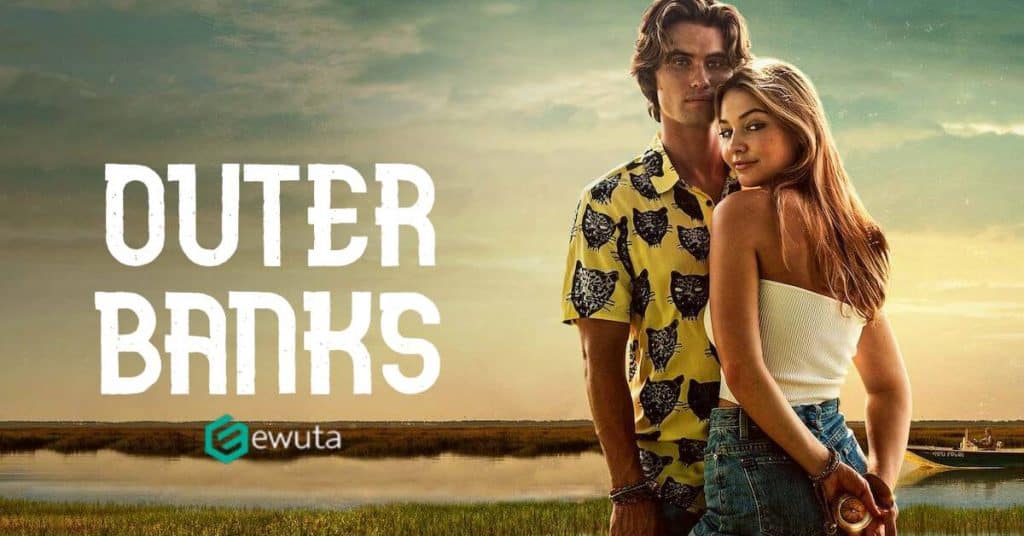 Netflix's new teen drama Outer Banks shares plenty of DNA with the teen soaps that came before it. Outer banks is about a group of teens in North Carolina's coastal Outer Banks barrier islands (or OBX), is a Goonies-esque treasure hunt that puts them in some very real danger (but with a very major prize at the end).
If you have finished watching this show and you are hunting for other tv shows that are like Outer Banks. We have got you covered. We have listed in this article the 10 shows like outer banks that you will love to watch.
TV Shows Like Outer Banks
1. The Society
This tv show is similar to Outer Banks as it follows the story of a group of teenagers. Who must learn to run their own community after the rest of the population of their town disappears. The mystery begins when the students of the local high school return early from a canceled field trip and find that everyone else is gone.
2. 13 Reasons Why
If you enjoyed watching Outer Banks, you will love to watch 13 Reasons Why. The shows revolves around high school student Clay Jensen and the aftermath of high school student Hannah Baker's suicide, who leaves behind a box of cassette tapes in which she details why she chose to end her life and the people she believes are responsible for her death.
3. Dare Me
Another tv show that you will love to watch after Outer Banks is Dare Me. A darkly seductive drama based on Megan Abbott's novel of the same name, revolves around best friends and high school cheerleaders Addy Hanlon and Beth Cassidy. Once thick as thieves, their relationship becomes strained when new cheer coach Colette French arrives on the scene.
4. Chambers
Chambers tv shows follows the story of a teenager who, after receiving a heart transplant, is haunted by unexplained visions. As the visions grow more troublesome and happen more often, she begins to unravel the horrifying circumstances and conspiracy that led to the donor's mysterious death.
5. Riverdale
This interesting tv show follows a group of high school students who are shocked by the death of classmate, Jason Blossom. While navigating the troubled waters of romance, school and family, Archie and his gang become entangled in dark Riverdale mysteries. The small town investigates the murder. Together they unravel the secrets of Riverdale and who really killed Jason.
6. What/If
Netflix's new thriller from Mike Kelley sets out to be a nighttime soap that asks high-minded, existential questions instead of who is sleeping with whose husband. Well, What/If still asks who is sleeping with whose husband, but the grand question Kelley is trying to answer is: What is the cost of trust?
The show follows a fraught relationship between a cold-blooded angel investor who swoops in to save a revolutionary medical technology company run by an optimistic ingenue. What/If examines the consequences of making a deal with the devil.
7. The A List
The A List is another teen-supernatural drama that tackles the issues of rivalry, friendship and revenge amongst teenagers. Set on a secluded island, it follows the story of a girl who discovers that their summer home harbors dangerous secrets. The danger in their camp dressed as one of them.
8. Elite
Another interesting tv show on our list that is very similar to Outer banks is Elite. The shows is a fictional elite secondary school and revolves around the relationships between three working-class teenage students enrolled at the school through a scholarship and their wealthy classmates. The teen drama, created by leading Spanish TV writers Carlos Montero and Darío Madrona.
9. On My Block
This is a coming-of-age story about four bright, street-savvy friends navigating their way through high school in the gritty inner city of South Central Los Angeles. Dealing with the danger of getting their friend out of a gang and friends turning into romance, danger is constant.
10. Stranger Things
Stranger Things is an American science fiction horror streaming television shows like Outer Banks. It was created by the Duffer Brothers and released on Netflix. The brothers serve as showrunners and are executive producers along with Shawn Levy and Dan Cohen. The series premiered on Netflix on July 15, 2016.