Are you looking for a great deal on that new furniture that you have been saving for? Before you run out to your local Best Buy, take a few minutes and shop around online.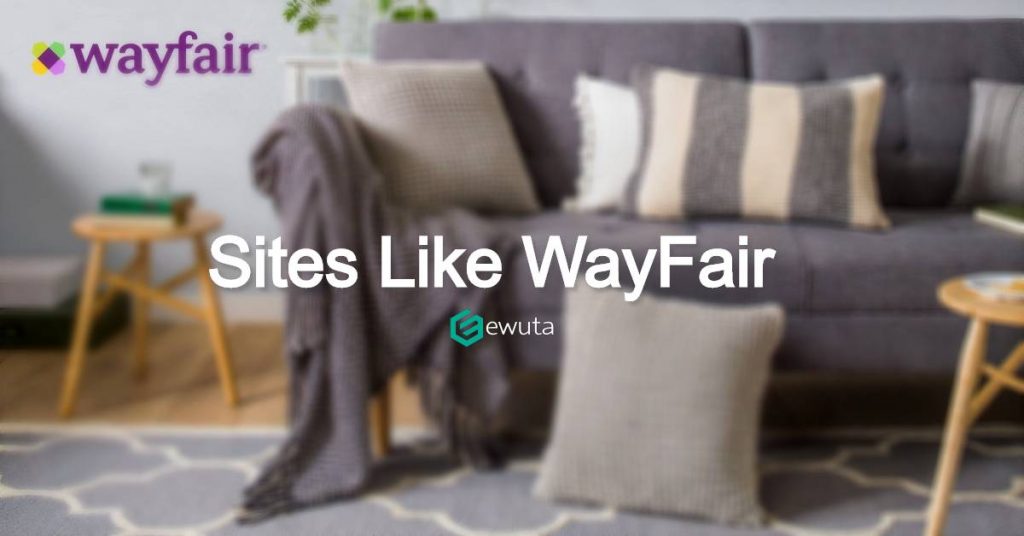 Arguably the best part of Wayfair is that you can order everything you could ever need to decorate your home on its website. So where do you turn when you just want something fresh and new? Whether you're looking for affordable alternatives to Wayfair.
There are a number of great sites on the internet that can help you save money on your next purchase. Let's take a look at the 10 best places like Wayfair to buy cheap furniture online and save your money.
1. Overstock
This online shopping store is well-known for its deeply discounted, simple furniture and home goods. You're always guaranteed to find something on your to-buy list at Overstock.
Have you ever wondered where unsold items wind up when a company can't sell them? Many unsold items end up at Overstock.com. They sell appliances, watches, jewelry, electronics, sporting goods, clothing, shoes, bedding, and home improvement items.
2. West Elm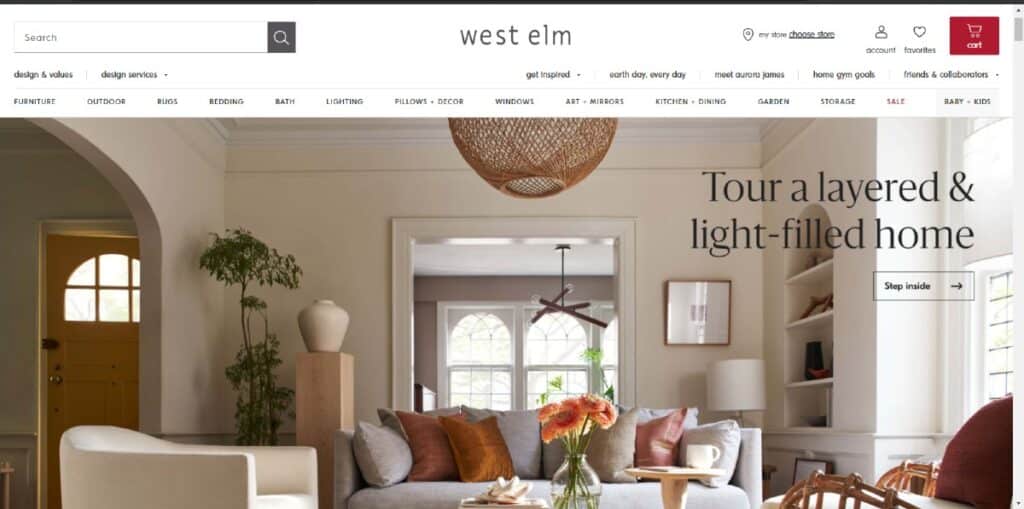 West Elm sells furniture and home decorations from all over the world. There's a lot to sift through, but there are definitely standout pieces waiting to be found. Like most big box stores, you'll find more options online than you will in the brick and mortar.
West Elm also sells tons of organic, hand-crafted, sustainably sourced, and Fair Trade Certified items. With frequent sales, plus 15% off when you sign up for their emails, you can get even better deals on the selection.
3. IKEA
No list of the best online furniture stores would be complete without IKEA. Its furniture is a staple for design lovers on a budget, with simple Scandi-style options for minimalists and trendier pieces for risk-takers.
Ordering online has its pros and cons: You can avoid the crowds and navigate the maze-like layout of the store, but you will also miss out on the Swedish meatballs.
4. World Market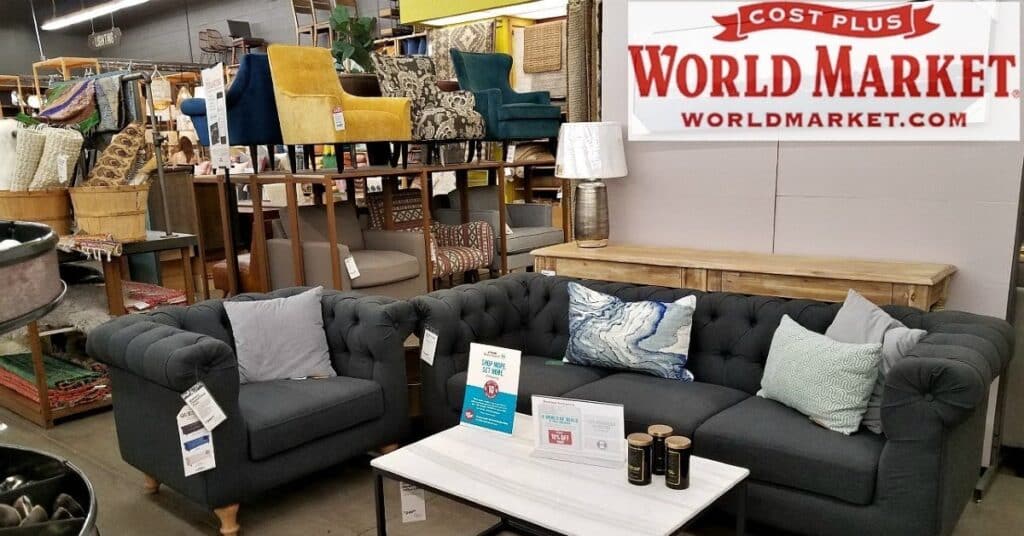 This online store is popular for its unique and authentic furniture and home decoration items. Which makes it a great place to find inexpensive yet well-made furniture and home items. Plus, it usually has good on-site coupons.
It has multiple sales going on daily, enabling you to find everything you could possibly want, for the indoors or outdoors, for up to 70% off.
5. Joybird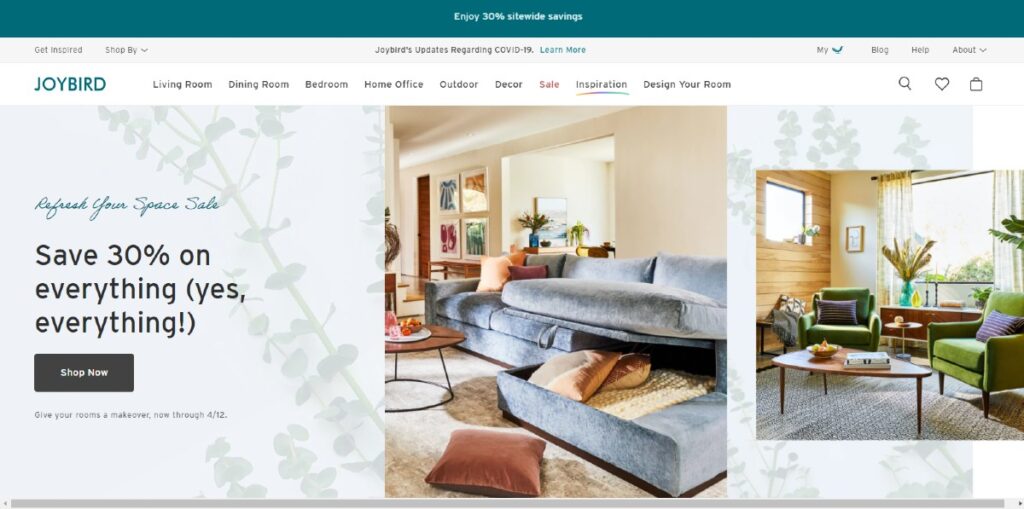 This online furniture store was founded by four friends with different skills that worked at a different furniture company, Joybird Furniture was created to turn the entire industry on its head.
Joybird creates furniture that's unlike anything else you'll find on the market, and they do it at a price point you won't find anywhere else. If you want a bed decked out in one of sixty different fabric colors with multiple wood options, Joybird can do it.
6. AllModern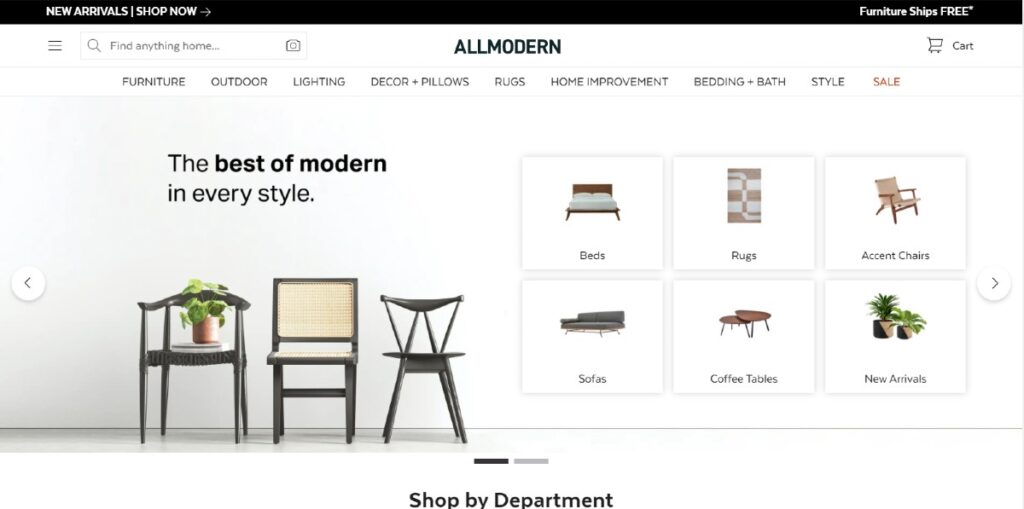 All Modern is a curation of the best modern furniture, from Scandinavian to farmhouse. The prices are competitive and the delivery is fast. What more can you want from online furniture shopping?
With over a decade in the industry, All Modern has the experience, supply chain and eye for detail that allows you to furnish an entire home as if you were at a fancy design shop, but they can help you do it at a fraction of the cost.
7. Frontgate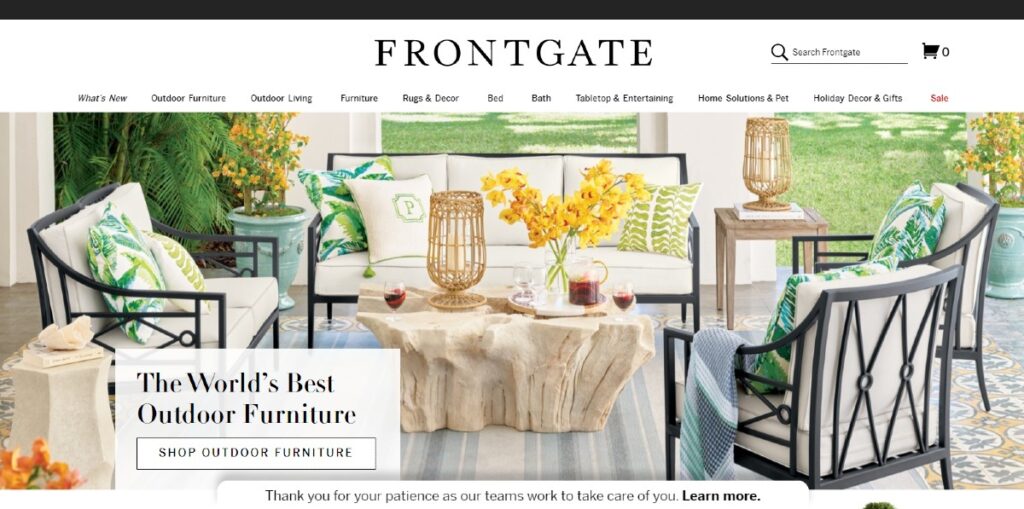 Frontgate is killing it lately with its in-house decor brands, which offer everything from mid century-modern furniture. In many cases, Frontgate Furniture is cheaper than some other mentions in the list.
In addition to affordable modern furniture and decorative accessories, Frontgate also offers stylish kitchen appliances, functional lighting, well-crafted carpets and more.
8. CB2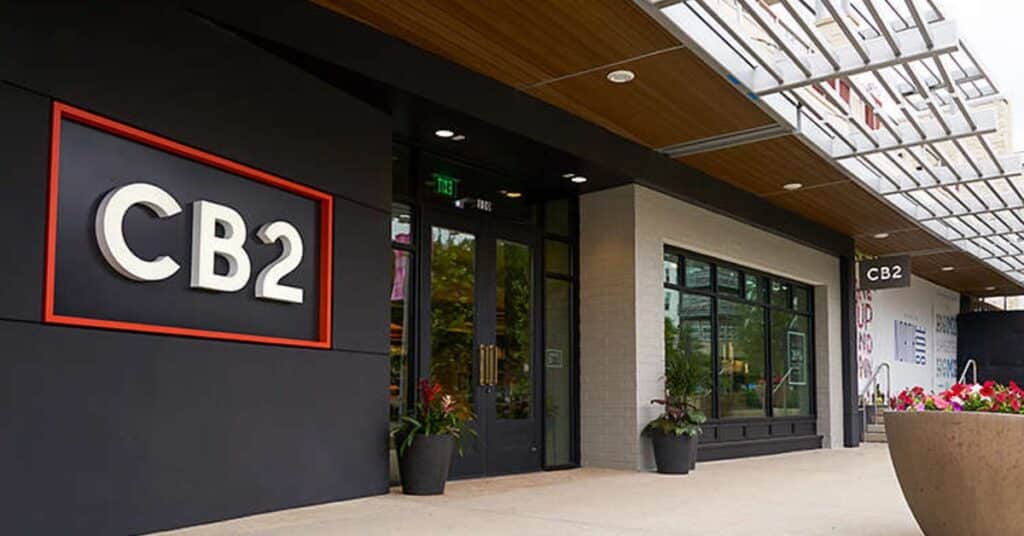 Shopping for furniture is an adventure on Urban CB2—you never know what you'll find. Styles range from funky and eclectic to luxurious and glam
CB2 carries a variety of modern, minimalist, and industrial furniture pieces. Be prepared to pay a premium, but there are a lot of great craftsmanship and design.
9. Jungalow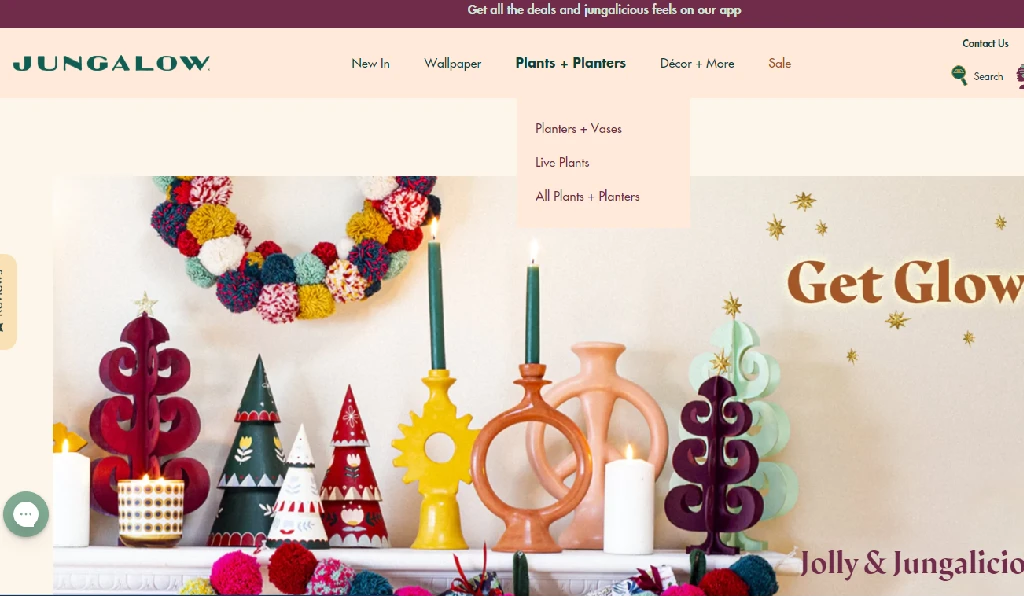 Jungalow is the one-stop-shop for bohemian-modern home decoration of all things colorful, patternful and jungalicious.
it`s unique plus nature-inspired creative prints, patterns, and imagery. They incorporate natural, recycled and compostable materials. It also has dedicated sales section on the website.
10. Joss and Main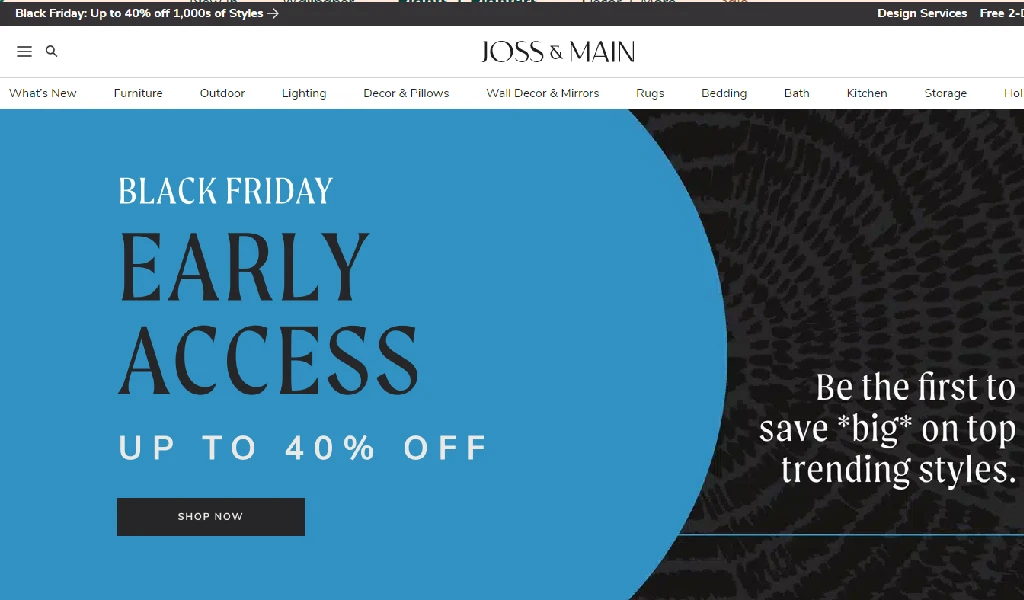 Wayfair is not only Wayfair.com. It also owns Joss & Main. Shop your signature style at Joss & Main plus Free shipping over $35. Their affordable mix works effortlessly in any home.
Joss & Main has a consumer rating of 3.63 stars from 1,334 reviews indicating that most customers are generally satisfied with their purchases. Consumers satisfied with Joss & Main most frequently mention free shipping, great prices and good quality. Joss & Main ranks 12th among Furniture sites.