The emergence of myriad gaming crypto projects has cleared the way for a new range of investment opportunities. The question is, however, what this concept means and what coins promise to bring significant returns for the coming year.
Gaming is no longer a pastime, as many may still perceive it, but an avenue for actual earnings. The rise of Play-to-Earn (P2E) games has opened a plethora of gaining opportunities, and players are nothing but excited about this boom.
If you have always been a fan of computer games and recently entered the crypto world, you must have heard at least once about the so-called GameFi games. If not, here we are. DeFi (Decentralized Finance) and video gaming have harmoniously joined forces to bring this innovative concept to the market – GameFi.
So, it is nothing more than a combination of blockchain technology and exciting virtual experiences. In the GameFi space, players can participate in breathtaking metaverses, play to earn digital goods, and leverage the multitude of virtual in-game collectables that often come in the form of NFTs (non-fungible tokens).
Cryptocurrencies have become a sort of fuel that facilitates these open-ended digital universes' operations, development, and design, so they are not likely to function separately.
With all this buzz around GameFi, you may wonder what the most promising coins to look for in 2023 are. So, here are some of the best:
1. Axie Infinity (AXS)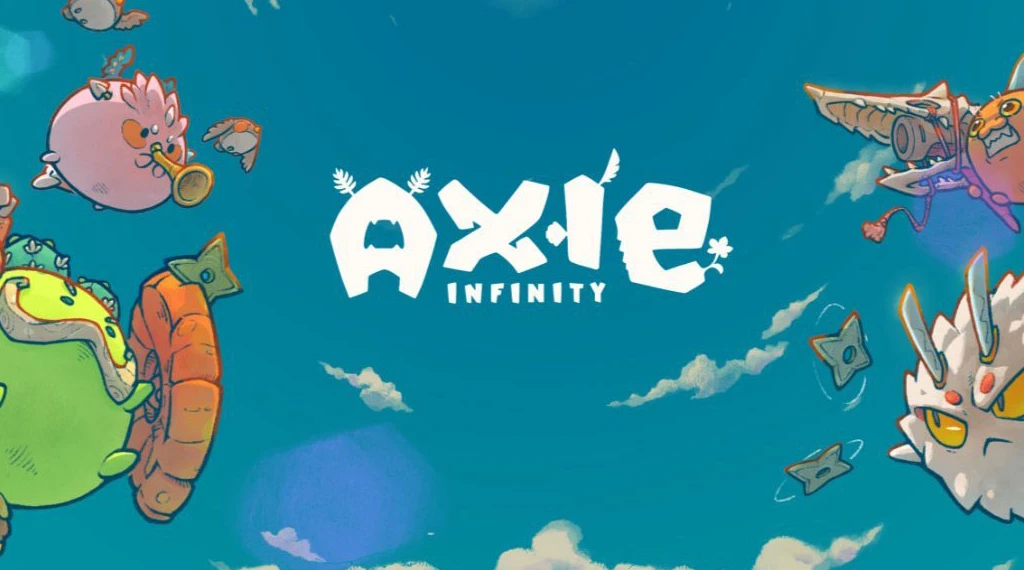 Axie Infinity is probably the hottest project in the crypto gaming space, and it is no wonder why. This game is up there with the very best, offering players the chance to earn considerable returns. They have to collect Pokemon-inspired creatures after fighting them. Once they gather these little monsters, often called "Axies", gamers can further trade them and earn actual rewards.
Since Axies come in the form of NFTs, they have real-money value as long as they are exchanged for fiat currencies. And the most exciting part? The rarest and more unique these in-game characters are, the higher the profit. However, it would be wise to know that it is not that easy to collect such special Axies, as they are sprawled throughout the game's obstacle-ridden realm.
Axie Infinity has lured an army of players all around the globe, and its market value of almost $2 billion is the very proof of it. Crypto enthusiasts also reap the benefits of swapping the game's native currency, AXS, and in-game popular asset SLP (Smooth Love Potion) for ETH (ether), the Ethereum network's native currency.
Since the current Ethereum price is at its best, this deal is full of promise. But if you do not plan to trade your AXS coins, not a problem. There are hundreds of ways you can spend them to advance through the game's level. Apart from valuable in-game lands and Axies, you can buy various features and skins that will make you stronger.
No matter your choice as regards AXS, one thing is for sure – Axie Infinity does have real potential, especially since it surged so much in popularity during the Covid-19 pandemic. Since then, many people have used it to generate income, and that is why numerous markets like Vietnam have their players earning considerable daily cash through the game.
2. STEPN (GMT)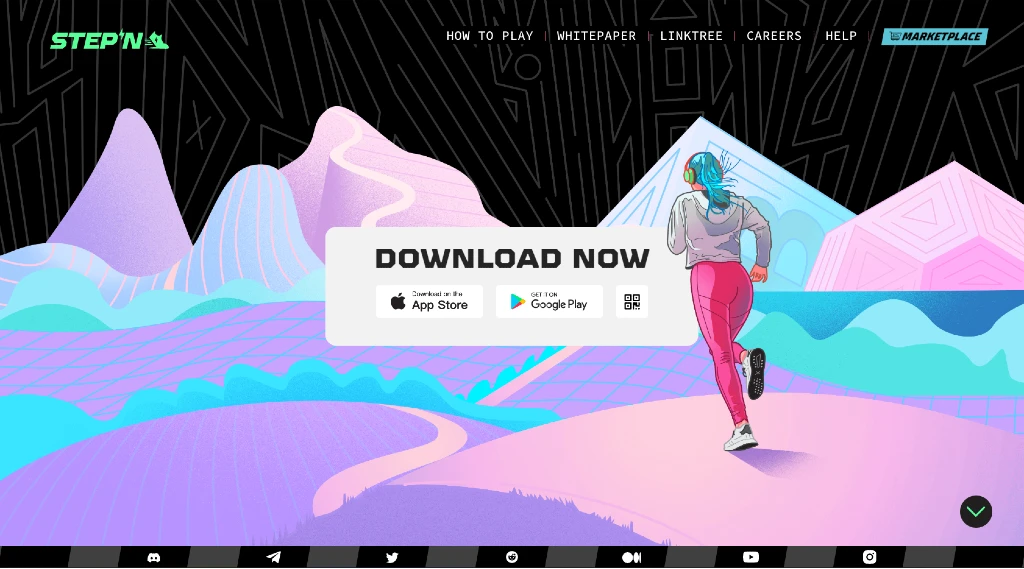 STEPN is taking gaming to the next level, and it is considered by many an entirely new generation of digital assets. Technology has advanced so much that it has brought a fascinating Move-to-Earn cryptocurrency to the market. Yes, you have heard it right – Move-to-Earn, not Play-to-Earn.
Surely you wonder what this means, but it is not that complicated. In this metaverse, you need to purchase a pair of NFT sneakers and record your everyday jogging, running, and walking to gain steps. The more steps you accumulate, the more likely you are to generate returns.
STEPN has seen incredible growth lately, earning about $27 million in the first quarter of 2022 alone. But this should come as no surprise since the platform derives revenue from multiple sources – collecting royalties on NFT transactions, selling NFT sneakers, and charging players to give themselves a boost of energy. Gamers' earnings, on the other hand, vary based on the number of steps monitored by GPS during specific intervals.
The game's native currency GMT has also increased significantly, which could be linked to a potential partnership between STEPN, the tech giant Binance, and major sports companies. So, yes, it is undoubtedly a bet for 2023 and beyond.
3. Calvaria (RIA)
This card game lets players make gains using crypto tokens to fight adversaries. Calvaria's native currency RIA is currently in a presale that provides the asset for the most reasonable price ever. Nevertheless, once the presale comes to an end, RIA could become one of the most promising GameFi coins out there, all the more so since the game promises a lot to the world. Throughout the presale's multiple stages, the RIA token is forecast to increase in value, and after the end of this presale, the coin is set out for exchange listings.
4. True Flip Token (TFL)
True Flip Token is famous for being the True Group international iGaming platform's native token. Users can thus use it for various purposes, including game improvement and brand operations.
Not for nothing, TFL has been in the top 10 lists for the last 20 years. In 2020, for example, TFL was nominated for the Askgamblers Awards, an actual privilege (gaming enthusiasts will surely understand), and it got the prize for Best Casino.
5. Decentraland (MANA)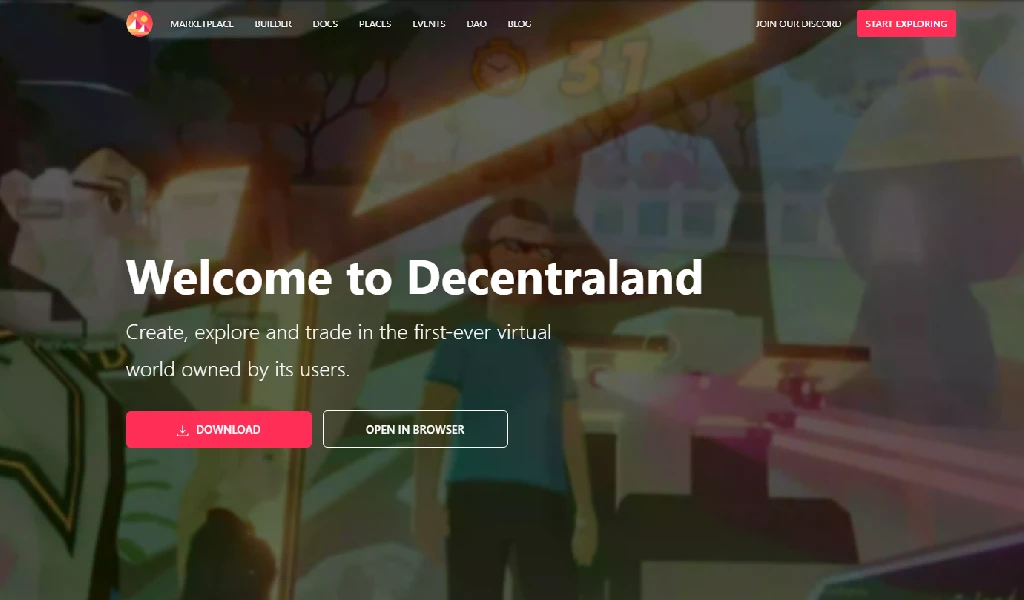 This Ethereum-based gaming platform does not cease to impress players, and the fact that it is still one of the most appreciated P2E games proves it. Decentraland universe gives users hundreds of opportunities, including earning actual income from MANA and LAND.
MANA is the game's native currency you can use to buy everything from in-game clothing and names to various avatars that will help you level up. This is an ERC-20 token that you can burn to receive LAND tokens coming in the form of NFTs; hence, they can be traded for other forms of digital assets or actual fiat currency.
Earning in this mind-blowing metaverse is all about buying lands, so if you have just entered it, focus on collecting as many 3D sites as possible.
Have you chosen something already?