Although traditional mail is still working but we are living in an era of electronic mail which is also know as e-mail. It has emerged as one of the safest and most reliable means of communication.
E-emailing services is updating everyday with more and more features. It doesn't only allow you to send and receive written messages, you can share photos, videos, links, and other documents. Cloud storage is one of the most popular features available with email accounts.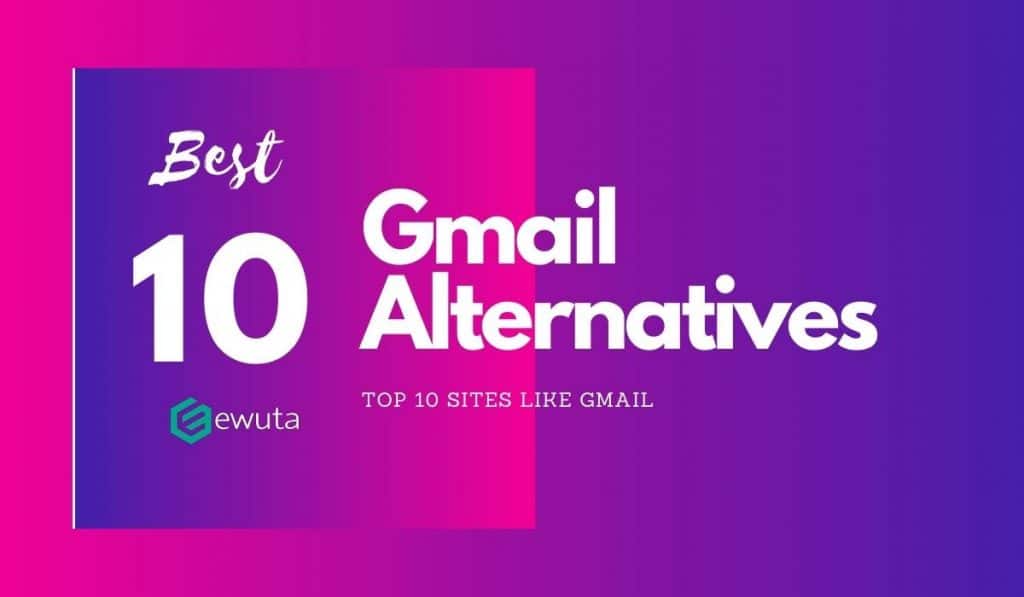 Gmail which is now also reffered to as Google Workspace is the "numero uno". It is the most widely used email and messaging service. It is not surprising as it was designed by Google. Gmail is ruling the internet communication market with no exceptions.
Is it the only reliable site? Obviously, it's a big "No". There are a lot of options when it comes to mailing services but not all of them are equally reliable. Each of them offers a unique set of features to its users.
Have you ever thought about a reliable Gmail alternative? The 15 GB storage space of Google Drive is just not enough for some businesses. If there is a downtime issue or you want to access mails without the internet, Some email accounts may not be the solution.
Let us look at the top 10 sites that are reliable Gmail alternatives. Each of the names is followed by brief descriptions, pros, and cons.
1. Outlook.Com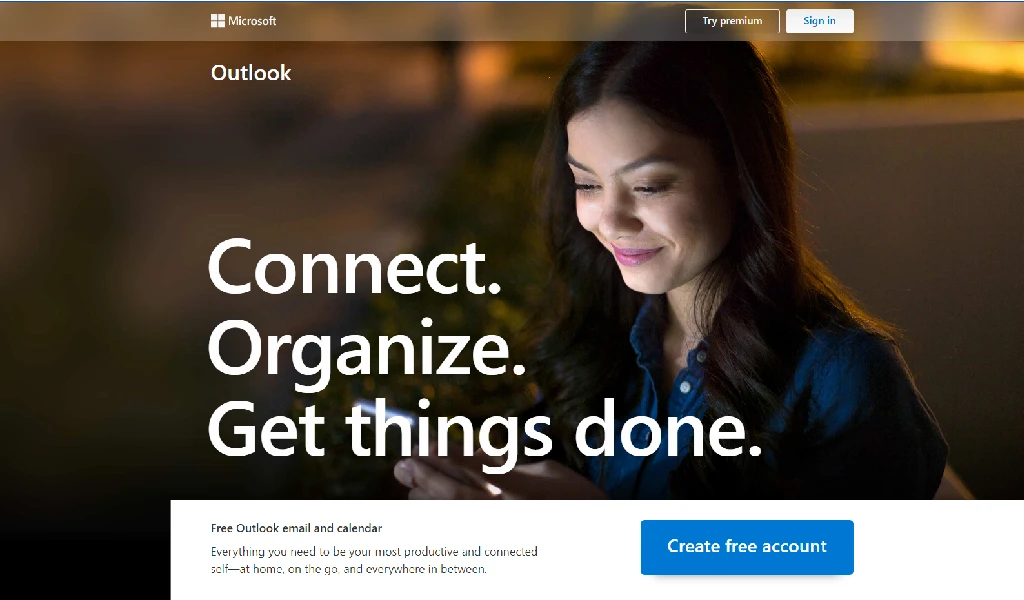 For people with Windows as their primary systems, Outlook is the best option for you to give a try. It has been delivering outstanding services over the past few years.
The best part about Outlook is that it offers you to sync your contacts, calendars, One Drive, and much more. The features seamlessly sync offering you one of the finest experiences. It offers a 5GB storage facility, a lot less than Gmail but there is more to it.
Some of the most sought after features include an ad-free interface, high-level security options, customized domains, the full desktop version of Office, and 1 TB of premium cloud storage.
Pros:
User-friendly interface.
Great integration, including Skype, Calendar, and OneDrive.
Targeted ad-free.
Cons:
Storage space could be bigger.
Not the best in terms of customization.
2. Yahoo Mail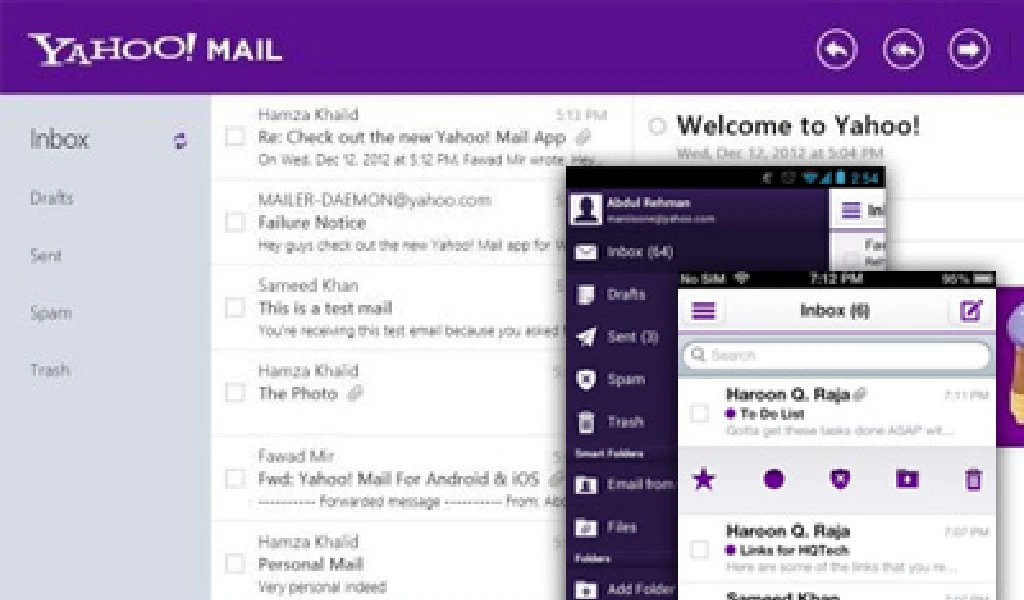 As of January 2020, Yahoo Mail has 225 million users all over the world. The massive numbers are indicatives of the trust people put in the service. It has some of the most attractive features which include dynamic text resizing, high contrast themes, and easy navigation.
The navigation ribbon at the bottom allows you to navigate and manage your online files easily. The best part about Yahoo Mail is the enormous space for your data, about 1000 GB storage facility.
The second best thing is the file size of about 100 MB. The mailing services only take up to 17 MB space on your disk. The drawbacks include lots of ads and spam issues.
Pros:
Excellent customization.
User-friendly interface.
Large attachments are supported.
Cons:
Full of ads.
Spam issues.
3. AOL Mail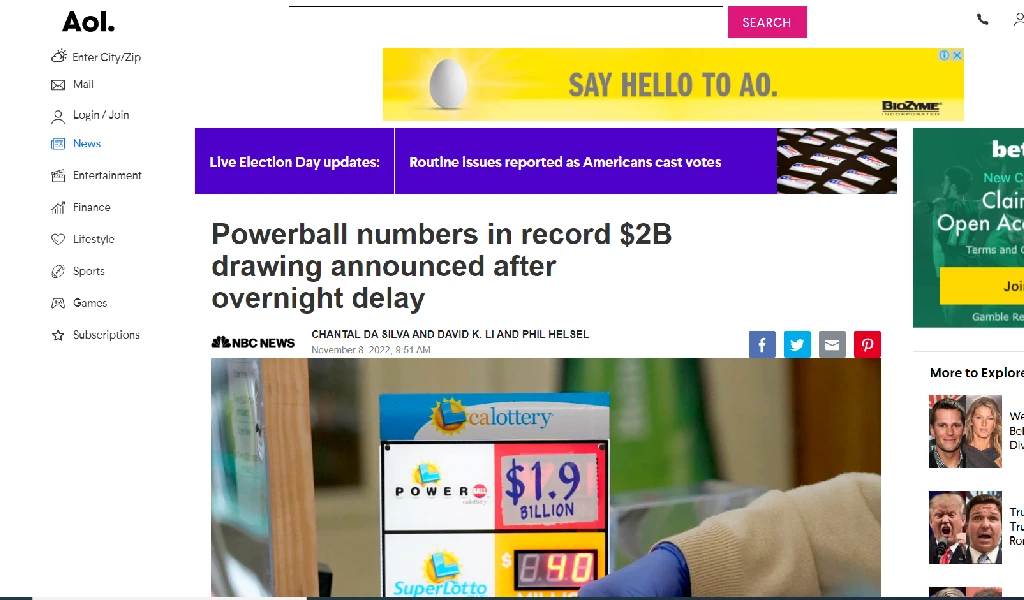 If you are a fan of optional email domains, AOL Mail is the right option for you if you are in search of sites like Gmail. Apart from the swift messaging and email services, it offers you to customize your email address. You can choose IDs based on your business names and increase your brand awareness.
The instant messenger is quite easy to use. The file attachment limit is 25 MB. The AOL mail takes about 19 MB space on your disk. With over 5 million downloads, it is a reliable name for communication services. The only drawbacks include small attachment size. You cannot view the attachment by clicking on it.
Pros:
15 GB e-mail storage space
Available for Android and iOS
5 GB cloud storage space with OneDrive
Clear and accessible design
MS Office interface – perfect integration into the Microsoft universe
Cons:
Microsoft based mainly in the USA – all data protection subject to American laws
Server location unknown
4. Zoho Mail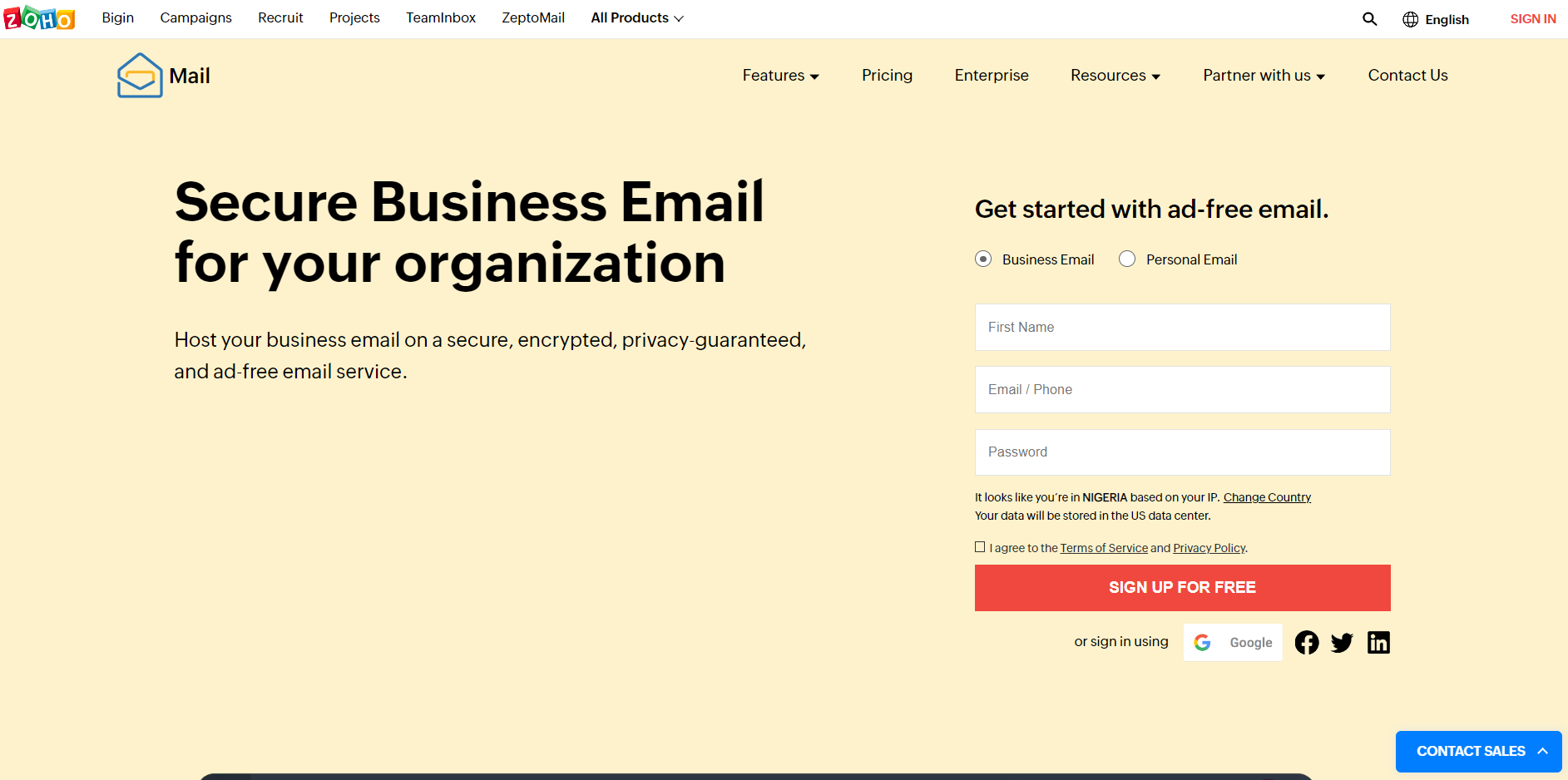 Zoho Mail is a reliable tool for customer relationship management (CRM). The free mailing service provider offers you to compose and edit emails even when you are offline. Business clients prefer Zoho for their multiple accounts support. It is an effective tool as it allows you to sync and pack all the important features in one app.
Zoho Mail works well with all the widely used platforms. It stands out from the rest mailing services due to the CRM technology. The interface is a bit different and social media integration is not possible.
Pros:
Getting a custom domain email for your business is very easy.
You can integrate your Zoho Mail with Zoho CRM (Customer Relation Management) for better sales management.
10 GB for document storage.
Cons:
To get more than 5 GB of storage, you'll need to opt for a paid plan.
Social media contacts are not imported.
5. iCloud Mail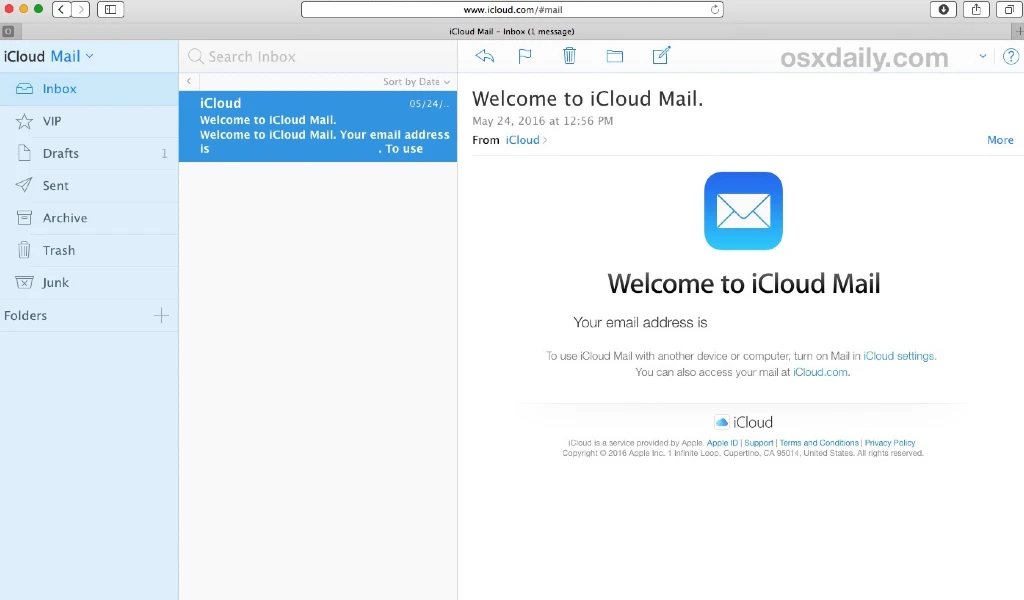 Just like Google, Apple has its own mailing service. It is one of the most secure mailing services out there. It ties up the entire network of services offered by Apple.
The mailing service is entirely focused on Apple users. User cannot access the other mailing accounts. The hosting tools offer up to 5GB storage and the attachment size limit is 20 MB for one file. The lack of POP3 service is a huge drawback.
Pros:
No ads.
Compatible with all Apple devices.
User-friendly interface.
Cons:
Could have more advanced features.
POP3 service is not included, therefore you cannot access other accounts at the same time.
6. ProtonMail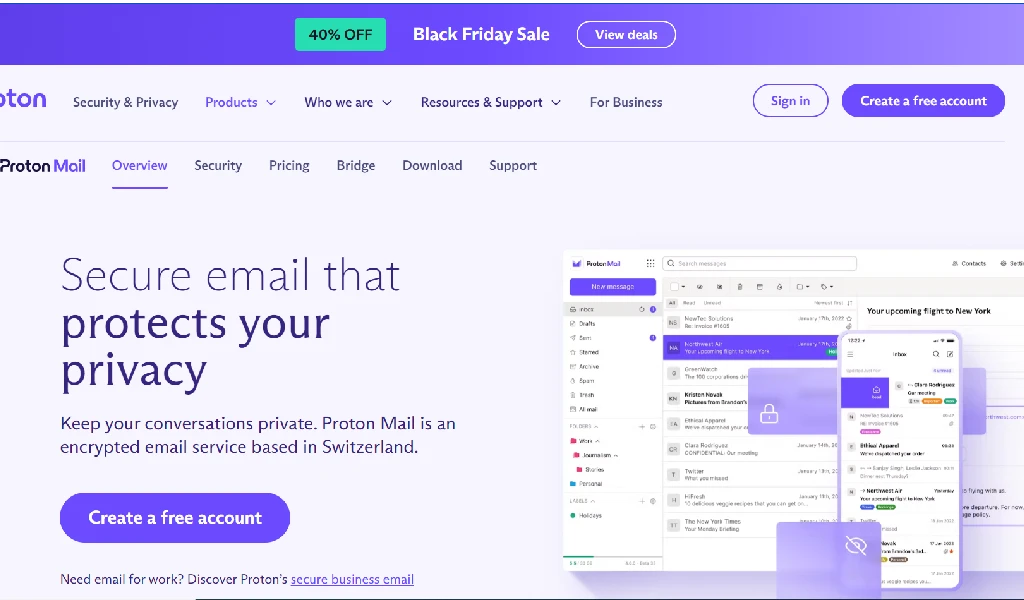 ProtonMail offers you the most secure emailing service. If you want high-end security and ensure the best-encrypted service. It has millions of users all over the world and reigns supreme when it comes to security and encryption. It is very easy to use but it offers less storage capacity.
Pros:
To create an account, users don't have to provide any personal information.
Software installation is not needed.
Emails are protected with end-to-end encryption.
The service is open source.
Cons:
Email subject lines are not encrypted.
Customer support is limited on the free plan.
7. Skiff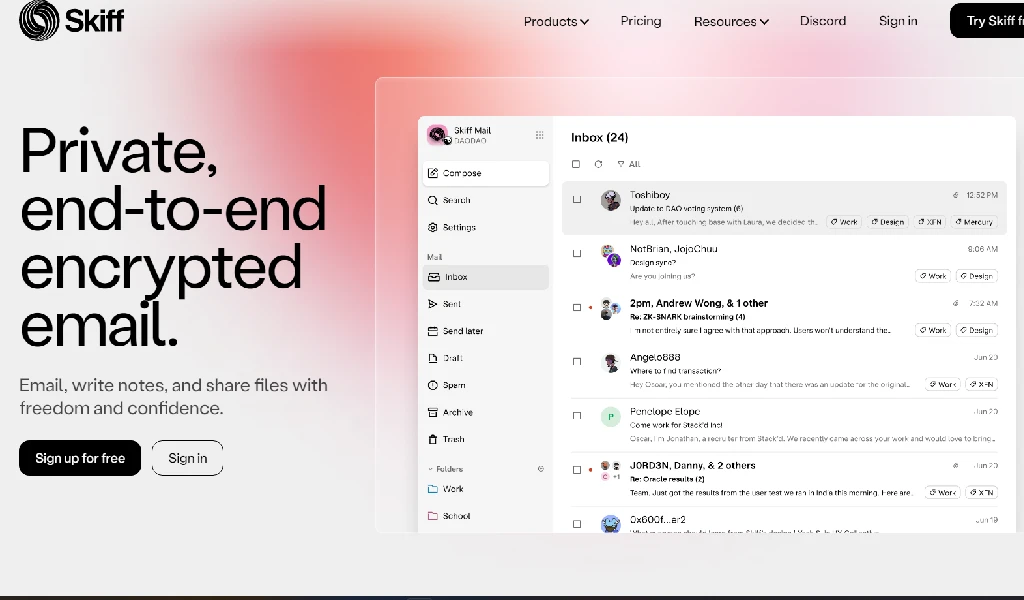 No list of sites like Gmail will be complete without Skiff. Skiff Mail is an end-to-end encrypted inbox that keeps your messages private to you. Add multiple aliases, use custom domains, and import existing email for an even more powerful inboxes.
It is another reliable name when it comes to sending high-security mails. This is an open-source messaging service that encrypts all the attachments before sending them. The 1 GB storage space is a limitation but the encryption feature makes it a highly dependable service.
Pros:
End-to-end encryption on emails and calendar.
Top-notch security.
End-to-end encryption.
Open source.
No ads.
Cons:
To get higher-quality services, you need to upgrade to paid plans.
8. Rediff Mail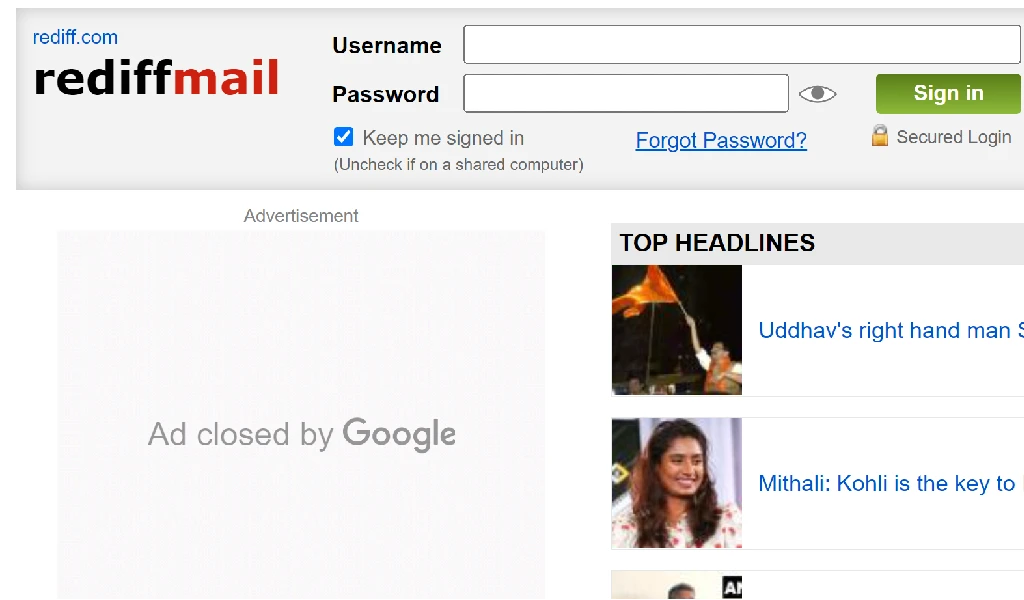 A mail service based in India offers a reliable experience to its users. It is a cloud-based tool designed for businesses. Rediff Mail account is very easy to set and you are ready to enjoy the seamless experience for free. The drawbacks include a lack of features and less storage space.
Pros:
Offers you a storage space of 1 GB.
Send SMS right from Rediffmail to any mobile phone
Cons:
Site takes time to load even on classic version.
Mails stored in my folders takes time to load.
You have to upgrade to enjoy better features
9. Fast Mail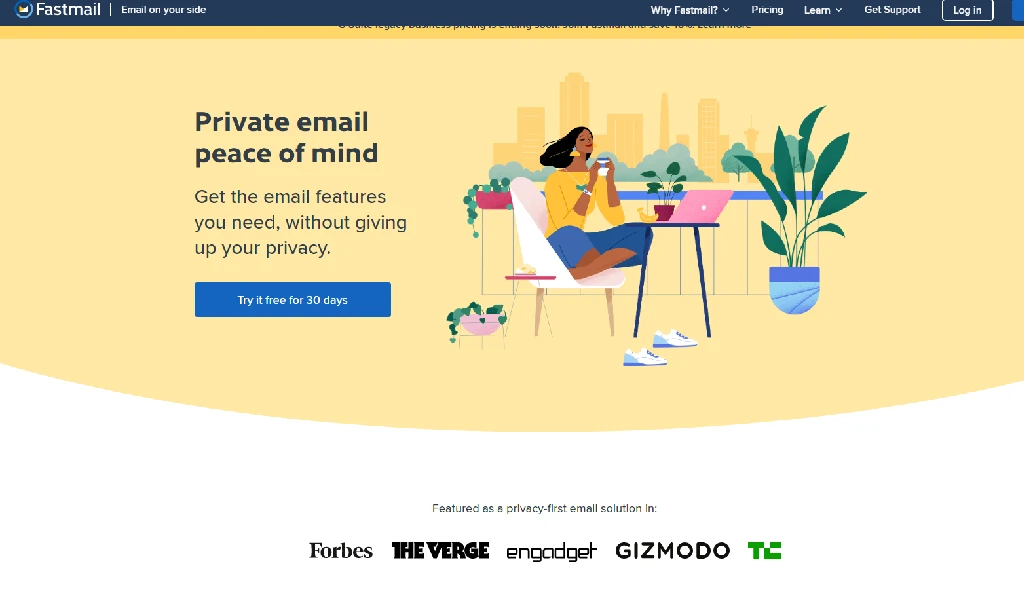 Rediff mail is one of the fastest email interfaces out there. The elegant interface is easy to use an extensive system. The experience is entirely ad-free. The customization features are very attractive. It offers functions IMAP/POP3/SMTP, DNS hosting, aliases, and addressing to its users. The anti-spam filter is a great feature.
Pros:
Ad-free
Great spam filter
User-friendly interface.
Cons:
It's a paid service.
Not the best for advanced users.
10. GMX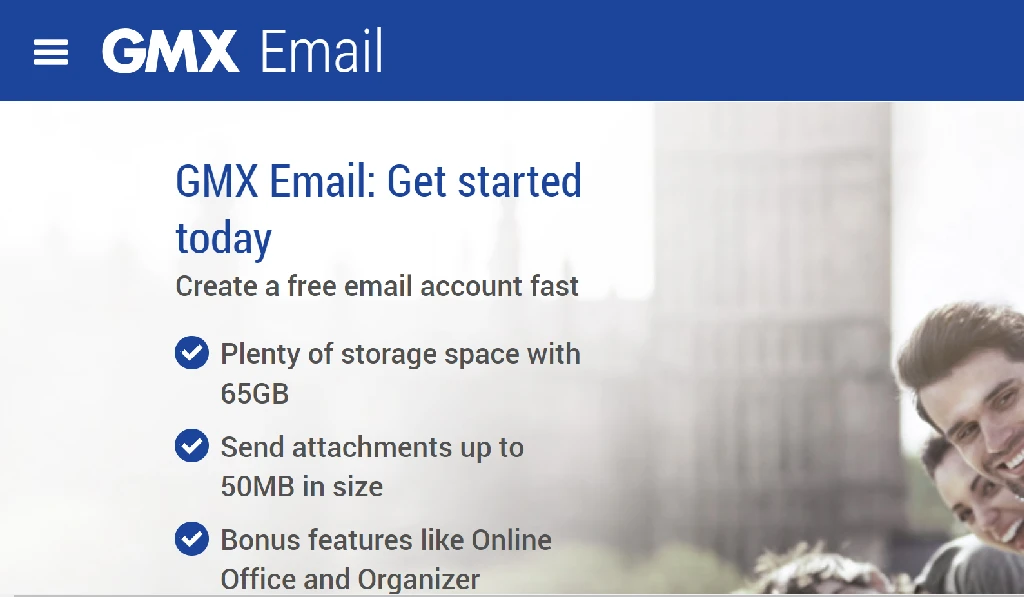 GMX has a clean and intuitive interface that makes it super easy to use. It smoothly works on every platform and is definitely one of the reliable Gmail alternatives you should know.
All of these services are Gmail alternatives and worth giving a try! You might see exactly what you are looking for.
Pros:
A user can create up to 10 email accounts.
Attachments that are up to 50 MB are supported.
An online address book is included.
Cons:
Interface could be more user-friendly.
2FA (two-factor authentication) is not supported.