Of the best cloud storage sites in the market is none other but Dropbox. It will be very difficult to choose the best cloud storage to solve your storage needs because there are lots of websites on the internet.
Why is Dropbox the best? It's because Dropbox brings ease of access to its customers. With just a few clicks or taps, you can upload almost any kind of files and folders which you want to upload on Cloud.
While Dropbox is a great cloud storage option, people still desire for more storage sites that are free to use. They want cloud solutions sites which provide features like more storage and added security.
It's why we have assembled 9 other alternatives to Dropbox that will surely give you the best experience.
Interested to learn about these alternatives? Without further adieu, let's check some of these options out.
1. Google Drive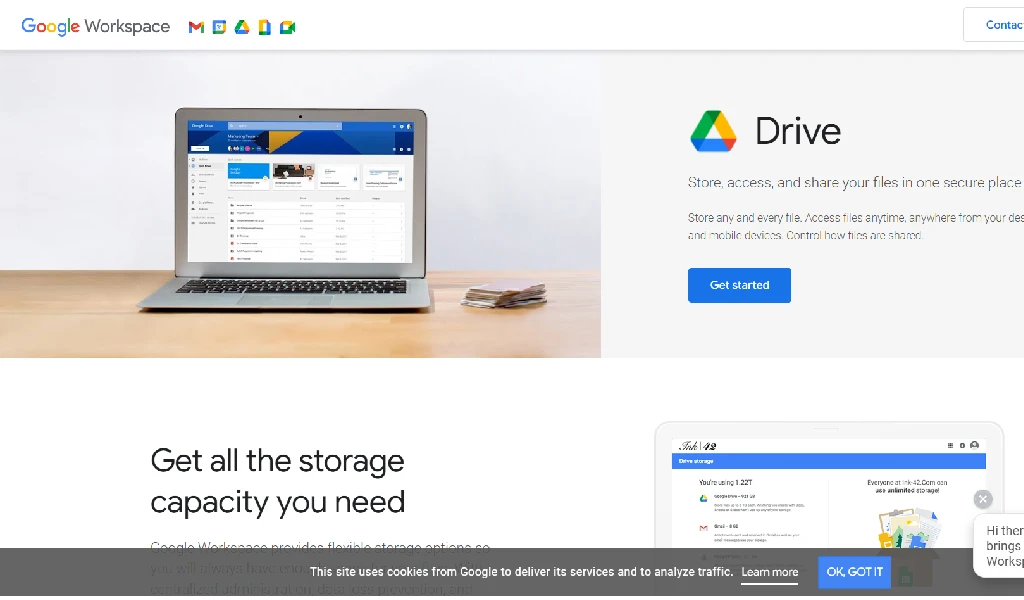 Seeking a cloud storage for personal use, Google Drive is the best option. Here's an easy to setup Dropbox alternative that hardly takes long. It offers 15 GB of free cloud storage space.
Whereas, with Dropbox, you only get 2 GB, the rest you've to purchase. This 15 GB of cloud space will be shared with your email & photos.
It's not only just a storage space, but you also get plenty of other options such as Google Docs, Sheets, Slides, Calendar, Hangouts and a whole lot more. You will not see any of this extra features in Dropbox or other sites.
Pros:
It is great for collaborating.
Great resource for organizing and planning events.
You can upload multiple kinds of documents and formats.
Privacy is great.
Cons:
You have to have a Gmail to use Google Drive.
Others cannot view documents without having a Google account.
It can be hard to find things at first.
If you upload a Word document for collaboration, it will mess up the formatting.
2. SpiderOak One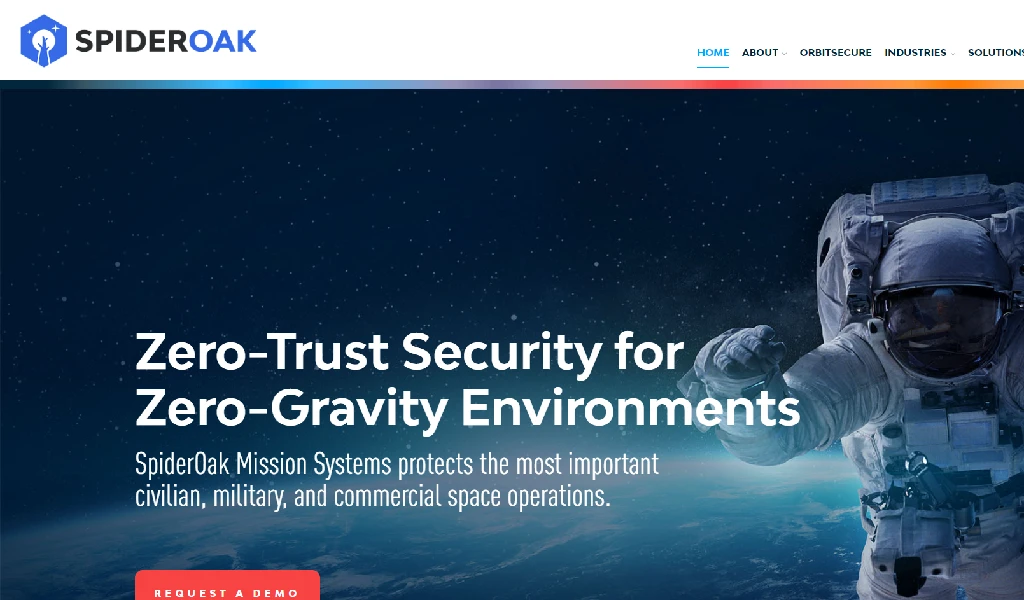 Similar to Dropbox, the SpiderOak One is also a cloud storage that focuses on delivering the best security features to its respective users. It provides end-to-end encryption for every file you upload which ensures nobody can access them or go through them unless they don't have the key.
As far as the sync time is concerned, it is not as good as DropBox or Google Drive but it is satisfactory. They provide good privacy and you get more control on settings. Ask a web design agency and they will tell you how great this cloud storage is. It has servers located in the USA.
Pros:
Versions Files meaning it makes multiple copies of the same files as it is updated
Zero Knowledge meaning our storage is complete secure and private
Cons:
The Software Client sometimes fails and the only resolution is to uninstall/reinstall
Support meaning there is no number to call, you do everything over email
3. Mega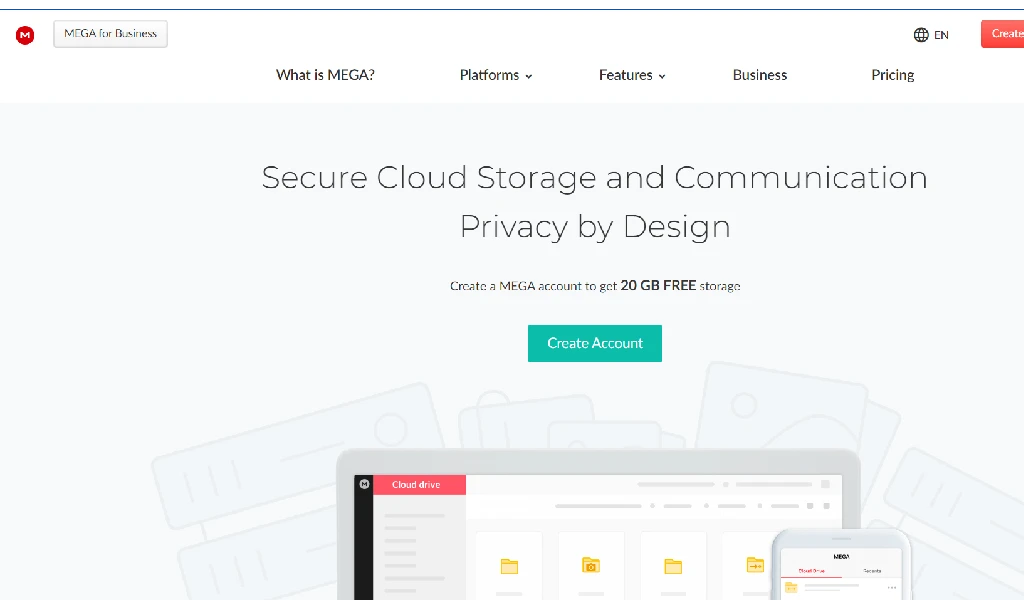 This cloud storage website added more space compared to what others competitors are offering in their free packages, Mega can offer you up to 50 GB of space in its FREE version. Mega cloud storage supports end-to-end encryption.
Not only can you share files and folders on Mega but you can also effectively collaborate with others using an in-built chat feature. You can also install a browser extension for quickly using the files.
So if you want a feature-filled product, look no further than Mega which has a lot to offer.
Pros:
End-to-end encrypted with AES-128, TLS
GDPR compliant for all users worldwide
Supports 2FA
Free and paid plans
No data stored in United States
Transparent source code
Massive amounts of storage available
File versioning
Annual transparency reports
Cons:
Not open source
Confusing free plan
No live chat or phone support
No published third-party audits or testing.
4. pCloud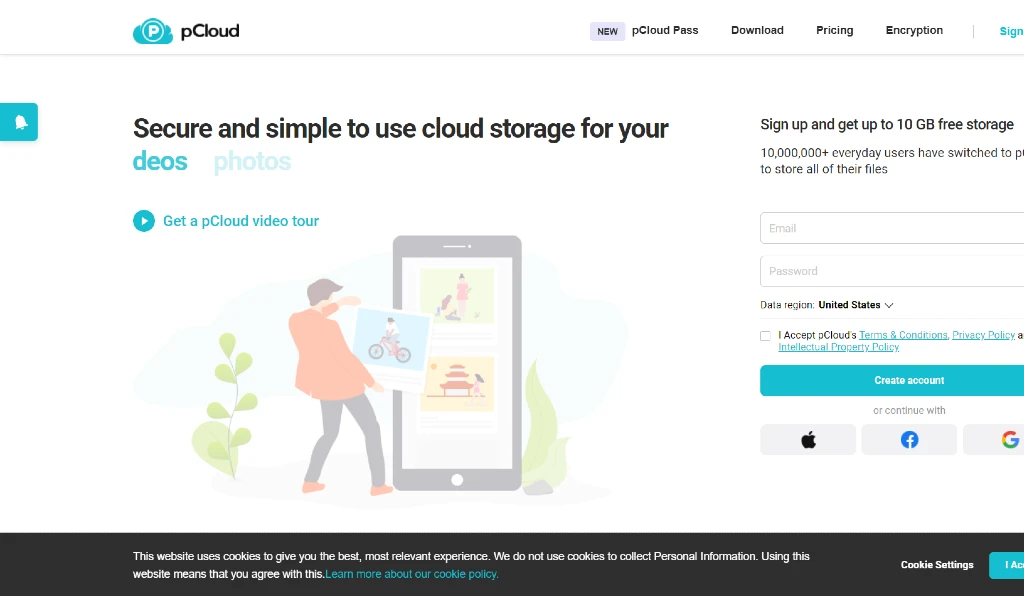 Not quite famous, yet it is a very remarkable cloud storage platform. It comes with flexible subscription plans. Since, pCloud is a Swiss company, their major focus is on giving the best security features. In fact, they will add more security features if you purchase their pCloud Crypto package.
It comes with an automatic sync feature which syncs just about everything that you want to store from your device to the cloud. It is used by companies like LinkedIn, Coca-Cola, Snapchat and Uber.
Pros:
Up to 20 GB of free storage.
No speed limit caps.
No file size limits.
50 GB of download link traffic every month.
Streams media files.
Cons:
Can't password protect shared files/folders.
5. Tresorit
Ever heard of a platform that offers $50,000 cash if you can breach their security system? Tresorit is a cloud environment that challenges to pay that much amount to whoever is able to breach their security features.
Tresorit provides end-to-end file encryption when you upload and download it from their cloud. It has a cryptographic key sharing capability which allows you to share a password with others so they can access it on your cloud once you've uploaded the file on Tresorit.
Pros:
Secure storage.
Their support team is phenomenal
Cons:
Not all files get synced and stable.
Share Folders with guests.
Related Post: Gmail Alternatives: Top 10 Sites Like Gmail
6. OneDrive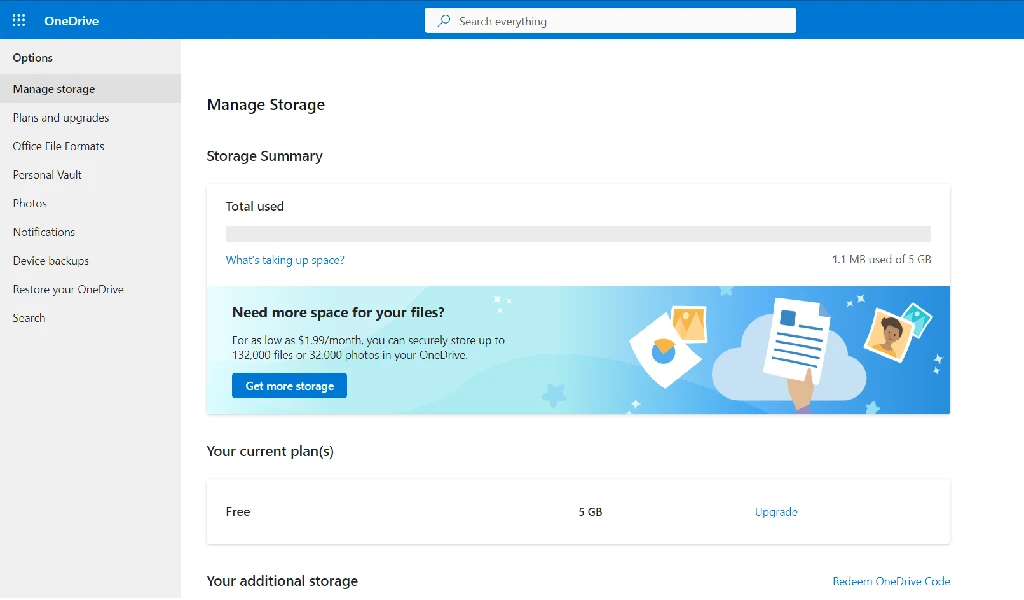 No doubt, Microsoft's One Drive gave a close competition to the two largest storage sites, Dropbox and Google Drive. It offers almost a similar functionality as both the cloud storage servers.
Just like Google Drive, the free version of the OneDrive offers 15 GB storage space. You will get access to the complete Microsoft Office Suite along with the cloud storage. And guess what, you don't have to pay anything extra to use these Microsoft features of using Word, Powerpoint or Excel.
Pros:
Easy to use
Assimilate with Office 365 seamlessly
Quick Download & Upload
The ability to access information everywhere with WiFi and/or Data connections.
Cons:
Moving a file from one folder to another is very clunky.
Files may become corrupted and cannot be opened.
Tech support is slow.
Not available for Macs
7. Sync.com
If you want to grasp both the flavors in one product, usability and security, then look no further than Sync.com. When we talk about Tresorit, it is very secure but when it comes to user accessibility, it is not quite friendly.
Sync.com on the other hand offers both through a single platform. It is compatible with all major OS including Windows, Android, iOS and macOS. Just like Dropbox, it provides encrypted protection for files and folders which ensures that nobody else can see it.
Pros:
Sync really does respect your privacy
Global data privacy compliance
It's an integrated local drive with multiple points of access
The Vault option lets you store data outside your sync folder
Easy file restoration
Great options for corporations
Easy file and folder sharing
Exponential free data
Cons:
Yearly contracts only
No third-party app access
Limited support
Syncing can be slow
No Linux support
8. Jottacloud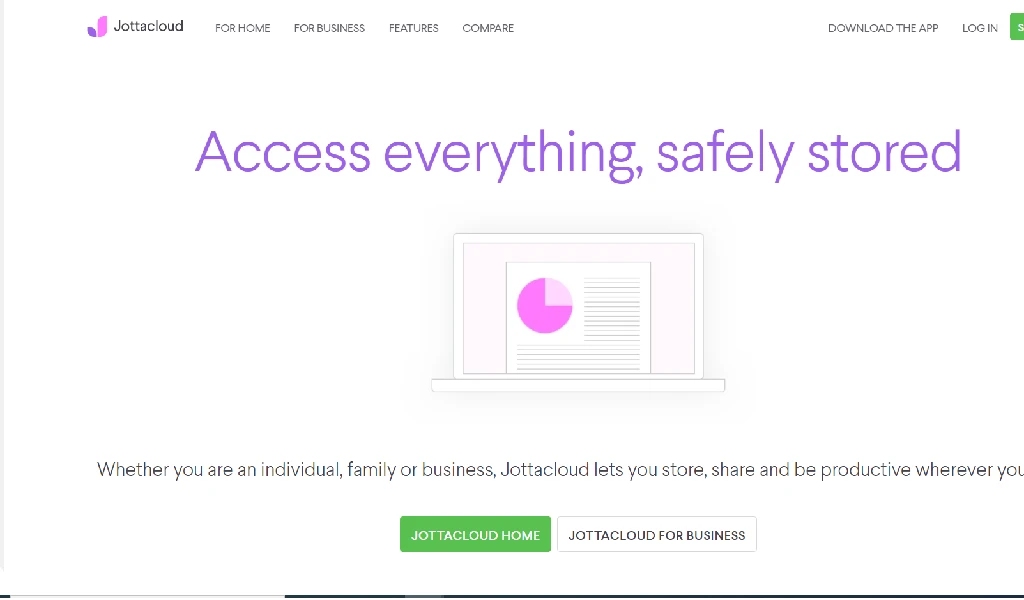 If you have a need for lots and lots of storage space and you are also interested to pay for it, then look no further than JottaCloud. Here's a Norwegian cloud based company which offers unlimited storage on paid subscription.
Just like the above mentioned sites, It comes with extra functions for syncing and backing up data on the cloud. The company focuses on privacy features.
If you are not much of a fan of tier pricing, then JottaCloud is the best investment. It will take all your cloud-storage hassles away once and for all.
Pros:
Easy to use
Mix of cloud backup & storage
Large storage capacity options
Two-factor verification
Cons:
No block-level sync
Very limited sharing options
No client-side encryption
Strict policy that they use to enforce subscriptions or close accounts
9. Box
This cloud storage app is very similar to Dropbox only the difference between the two is that Box is designed for business users. Box supports all major platforms and offers plenty of business features for people.
Just like every other cloud storage sites for instance, it runs on all major operating systems. Any folder which you place into it will automatically syncs with the cloud. It has unique and interesting collaboration tools and an inbuilt Microsoft Office suite to edit your documents online.
Pros:
Easy to sync all files between the cloud and internet connected devices that Box can support.
No cumbersome setups to use Box.
Uploading files is very easy with drag and drop, also when managing files within this platform.
It is very simple how you can safely manage your files, allowing you to select who can see each file that has been uploaded.
Cons:
Usage without an account.
Sometimes it takes awhile to preview a file, no matter what type of internet connection you have.
App could be a bit more robust.
Increased number of clicks before download.
10. Internxt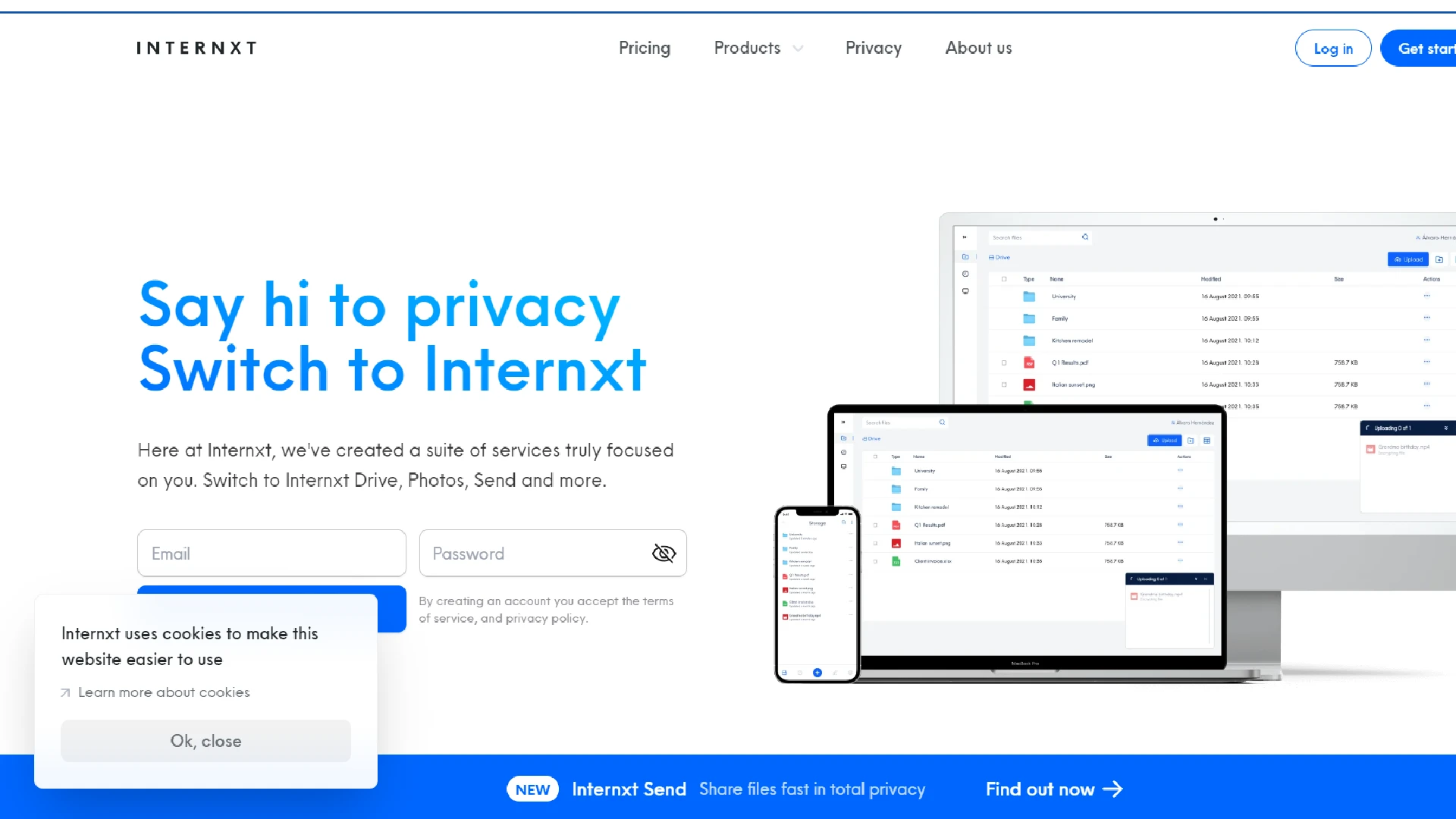 Internxt allows all users to store files and photos in a truly secure, private. and free, cloud. You can get 10gb of highly secure cloud storage. With Internxt, user is no longer stored in a central location, but instead client-side encrypted, fragmented, and distributed among servers all over the world.
Internxt cloud storage, encrypt, store, back up, view, and send your files and photos to the cloud, all in complete privacy. Open-source and end-to-end encrypted, It also puts user safety, security, and privacy first. Simply save and share all of your documents, images, sensitive files, and confidential information while keeping total control of who has access to your data.
Pros:
All the features available on the free plan
Ease of setup process
Zero-knowledge standards, ensuring complete privacy and security
Cons:
Unprompted upload failures for files over 500 MBs
No theoretical menu on the web interface
Lack of folder differentiation options
There you go with the 10 best cloud storage Dropbox competitors. Do you like something that captivates your attention? Feel free to use any of the above sites and let us know what you think about it in the comments.