Of the best cloud storage in the market is none other but Dropbox.
Why is Dropbox the best? It's because Dropbox brings ease of access to its customers. With just a few clicks or taps, you can upload almost any kind of files and folders which you want to upload on Cloud.
While Dropbox is a great cloud storage option, people still desire for more.
They want cloud solutions which provide more storage, better features and added security.
It's why we have assembled 9 other alternatives to DropBox that will surely give you the best experience.
Interested to learn about these alternatives? Without further adieu, let's check some of these options out.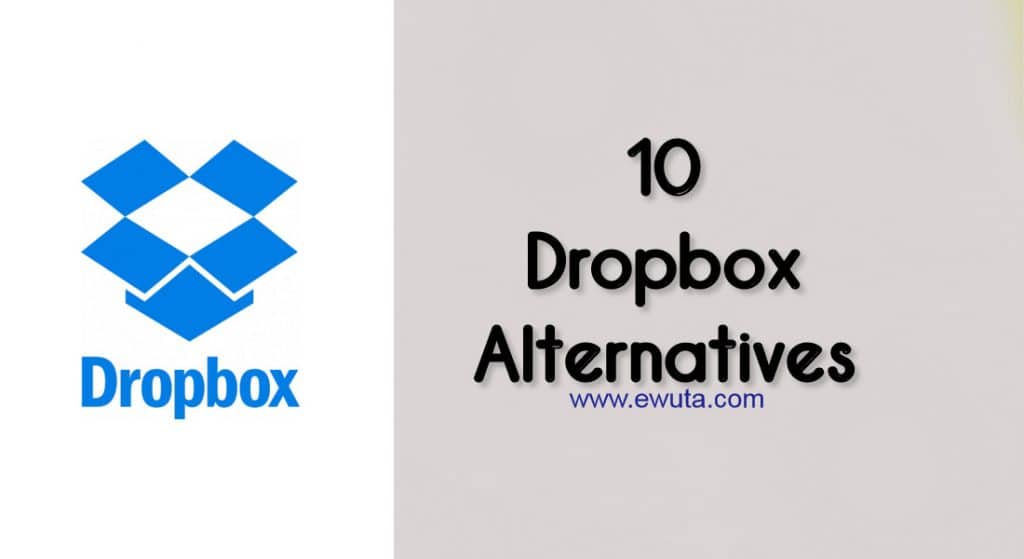 Best 9 Sites Like Dropbox but Free
Seeking a cloud storage for personal use, Google Drive is the best option. Here's an easy to setup Dropbox alternative that hardly takes long. It offers 15 GB of free cloud storage space. Whereas, with Dropbox, you only get 2 GB, the rest you've to purchase. This 15 GB of cloud space will be shared with your email & photos. It's not only just a storage space, but you also get plenty of other options such as Google Docs, Sheets, Slides, Calendar, Hangouts and a whole lot more.
2. SpiderOak One
Similar to Tresorit, the SpiderOak One is also a cloud storage that focuses on delivering the best security features to its respective users. It provides end-to-end encryption for every file you upload which ensures nobody can access them or go through them unless they don't have the key. As far as the sync time is concerned, it is not as good as DropBox or Google Drive but it is satisfactory. They provide good privacy and you get more control on settings. Ask a web design agency and they will tell you how great this cloud storage is. It has servers located in the USA.
3. Mega
Want added space compared to what others are offering in their free packages, Mega can offer you up to 50 GB of space in its FREE version. Here's a Dropbox alternative which also supports end-to-end encryption. Not only can you share files and folders on Mega but you can also effectively collaborate with others using an in-built chat feature. You can also install a browser extension for quickly using the files. So if you want a feature-filled product, look no further than Mega which has a lot to offer.
4. pCloud
Not quite famous, yet it is a very remarkable cloud storage platform. It comes with flexible subscription plans. Since, pCloud is a Swiss company, their major focus is on giving the best security features. In fact, they also add more security features if you purchase their pCloud Crypto package. It comes with an automatic sync feature which syncs just about everything that you want to store from your device to the cloud. It is used by companies like LinkedIn, Coca-Cola, Snapchat and Uber.
5. Tresorit
Ever heard of a platform that offers $50,000 cash if you can breach their security system? Tresorit is a cloud environment that challenges to pay that much amount to whoever is able to breach their security features. Tresorit provides end-to-end file encryption when you upload and download it from their cloud. It has a cryptographic key sharing capability which allows you to share a password with others so they can access it on your cloud once you've uploaded the file on Tresorit.
SEE ALSO: Gmail Alternatives: Top 10 Sites Like Gmail
6. OneDrive
No doubt, Microsoft's One Drive gave a close competition to the two largest storage giants, Dropbox and Google Drive. It offers almost a similar functionality as both the cloud storage servers. Just like Google Drive, the free version of the OneDrive offers 15 GB storage space. And you also get access to the complete Microsoft Office Suite along with the cloud storage. And guess what, you don't have to pay anything extra to use these Microsoft features of using Word, Powerpoint or Excel.
7. Sync.com
If you want to grasp both the flavors in one product, usability and security, then look no further than Sync.com. When we talk about Tresorit, it is very secure but when it comes to user accessibility, it is not quite friendly. Sync.com on the other hand offers both through a single platform. It is compatible with all major OS including Windows, Android, iOS and macOS. Just like Tresorit, it also provides encrypted protection for files and folders which ensures that nobody else can see it.
8. JottaCloud
If you have a need for lots and lots of storage space and you are also interested to pay for it, then look no further than JottaCloud. Here's a Norwegian cloud based company which offers unlimited storage on paid subscription. It comes with extra functions for syncing and backing up data on the cloud. The company also focuses on privacy features. If you are not much of a fan of tier pricing, then JottaCloud is the best investment. It will take all your cloud-storage hassles away once and for all.
Box is also very similar to Dropbox only the difference between the two is that Box is designed for business users. Box also supports all major platforms and offers plenty of business features for people. Just like every other cloud storage instance, Box also runs on all major operating systems. Any folder which you place into the Box automatically syncs with the cloud. It has unique and interesting collaboration tools and an inbuilt Microsoft Office suite to edit your documents online.
So there you go, here are the 10 best cloud storage units including DropBox. Do you like something that captivates your attention? Feel free to use it and let us know what you think about it in the comments.