The year 2020 was a devastating and catastrophic phase for the world. With uncertainty lingering around and not knowing how to control the chaos and increasing deaths, the world was surrounded by panic and fear. Hospitals soon ran out of beds, and the medical equipment manufacturers faced a shortage of oxygen cylinders.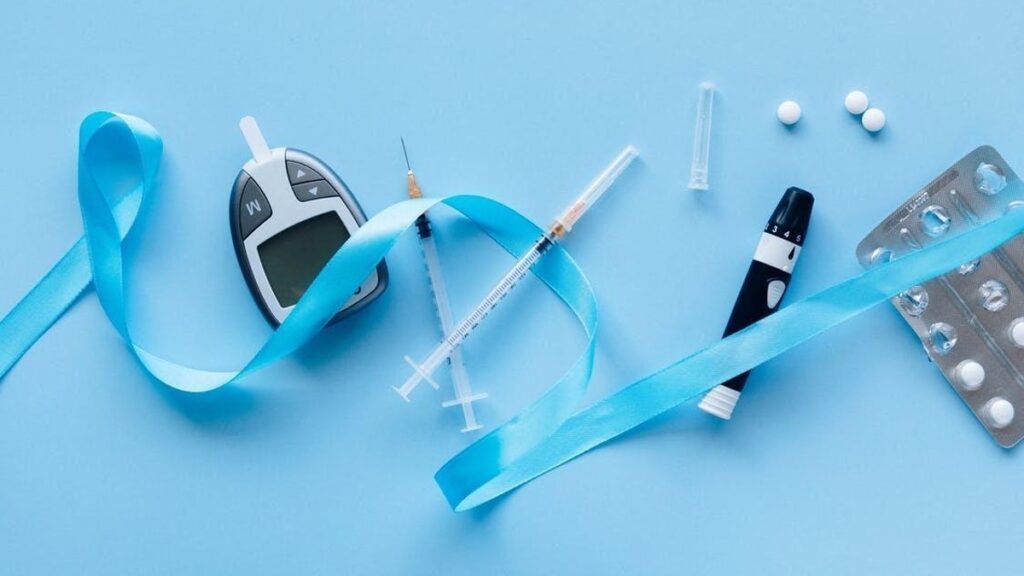 What started as one single case soon turned into eternal chaos. Even after a year, we remain precautious and battling the virus spreading its roots in our world. Yet, the healthcare departments worldwide have outdone themselves. From hospital managers to nurses and doctors, every person went the extra mile for the health and well-being of patients, those infected with the virus, and those who relied on remote treatments.
Nurses have been playing a fundamental role in sustaining healthcare systems worldwide. Nurses have worked around the clock, treating the wounded on the battlefield and caring for patients in hospitals. April 7th is the day when the whole world celebrates world health day. Every year countries and authorities commemorate this day as an opportunity to acknowledge and thank people for playing a crucial role in helping people recover and resume their healthy routine.
The healthcare industry is such a vast realm housing medical and non-medical professionals that contribute to the general population's healthcare and well-being.
World Health Day and Nurses
The WHO declared the 2020 world health day to be the year of nurses and midwifery. Nurses and doctors were the frontline fighters fighting the pandemic, seeing their untiring efforts amidst a pandemic and standing firm on their ground. When every strand of hope was breaking loose, the healthcare workers did not give up.
The article aims to highlight the significance of nursing on world health day.
1. Fighting Pandemic and Other Viruses 
Nurses play a vital role in all stages of emergency management, including prevention, mitigation, preparedness, response, and recovery. The leadership skills in nursing have helped many nurse leaders to lead a team with a calm and strategic mindset focusing on quality care and patients' well-being. In addition, nurses have contributed to fighting sudden virus outbreaks like Ebola, Zika, flu, and the pandemic of COVID-19.
Because of their effective training and problem-solving skills, nurses may quickly learn and improve their skills in caring for patients with various infectious and viral disorders. But unfortunately, while nurses were trying their best to mitigate the pandemic, they were also at a higher risk of contracting the virus. 
2. Fighting Cancer
Cancer is the second leading cause of global deaths every year. The oncology departments at the hospitals are booming with diagnosed cancer cases, both benign and malignant. From treating kids to older adults, oncologists are doing their best to improve the quality of life for patients needing palliative care. Unfortunately, 70% of deaths resulting from cancer occur in low or middle-income countries, making it difficult for patients to keep up with the treatments or afford the heft medicine bills. 
Oncology nurses manage the side effects of radiotherapy, provide basic information about how to use radiation therapy, and reduce the risk factors that could exacerbate a patient's condition. In addition, they work closely with the doctors and monitor a patient's health to update their treatment protocols or inform doctors about the decline in their condition to look for an alternative.
3. Health and nutrition
Malnutrition is one of the major concerns of global health. It is one of the common reasons behind various diseases. Following proper health and nutrition protocols is vital for our health and well-being. Although around 2 billion adults are obese or overweight, 462 million people are underweight, as reported by the WHO.
These statistics depict a clear picture of health and nutrition practices followed by people globally. Many young mothers are often malnourished, and they are not aware of the well-being of their infants. Nurses have helped the communities and underprivileged societies to learn about the basic health and nutrition practices that they can follow along with other hygiene practices to maintain their health.
4. Radiation Protection
Patients undergoing different radiation procedures are at a high risk of side effects resulting from these procedures. Nurses can play a vital role by learning the best practices that they can adapt to protect the patients from the adverse effects of radiation.
Hospitals and other training institutes that nurses should have adequate knowledge about the kind of radiation used, its immediate side effect, and mitigation protocols to prevent a patient from facing more severe effects or any other comorbid condition.
From assisting patients in getting ready for their radiation process to educating them about the possible side effects, nurses' assistance is always there. Cancer treatments are harsh, and their side effects cause enormous pain for patients going through these procedures. Many patients do not understand the complicated medical terms and do not know what is happening with their bodies.
Nurses bridge the gap and convey the information in an easy-to-understand manner. They also educate their patients about after radiation care procedures to avoid more burns and wounds on their bodies.
5. Educating The Patients and Spreading Awareness
Nurses are one of the fundamental pillars in spreading awareness among people and educating the patients—Healthcare and public health work side by side. Nurses are essential in maintaining the balance between the two. Public health professionals work on the gathered data and monitor the situation of a disease spread, whereas nurses spread the word about prevention and cure.
With the current pandemic outbreak, nurses played a crucial role in teaching patients and people about safety protocols, educating patients about the risk factors and their impact on our health. Nurses are the best facilitators, from educating people about basic health and hygiene to telling people about preventative care. 
Conclusion
The global nursing workforce is around 28 million, and around 19 millions of them are professional nurses. In the US, nurses comprise a major portion of the healthcare system. We may not acknowledge it, but nurses are there throughout the process with a patient. They also look after the family's concerns regarding their loved ones.
From collecting patient vitals to administering the right medicine, the quality care would have gone awry and haywire had there been no nurses in the healthcare. When the whole world was astray due to the havoc created by the pandemic, nurses held the torch to show the world a ray of hope in this time of crisis. Nurses are the primary care providers for any patient. They are the ones who interact with patients more than a doctor and advocate for them.