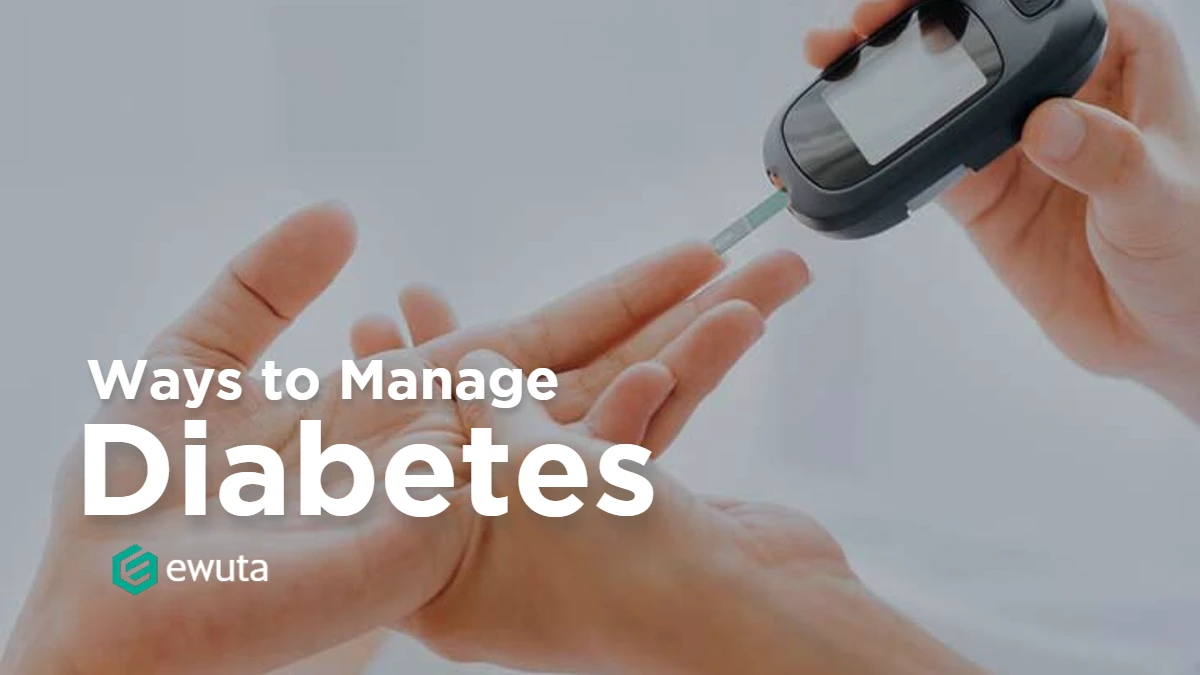 The World Health Organization (WHO) estimates that 422 million people have diabetes around the world. 9% of the world has to manage this chronic condition. But applications like Klinio spearheaded the revolution to make management easier while ensuring patients live healthier lives.
The app allows you to monitor your blood sugar levels, and there are dynamic and adaptable diabetes meal plans, beginner workouts, and guidance and counseling from highly trained personnel.
Simply installing the app is the first step in taking advantage of this technological innovation. Next, let's explore the best methods to take full advantage of the Klinio app.
1. An Ever-Evolving Meal Plan to Ease Your Dietary Modification
Eating healthy is key to healthy living. This statement becomes more important for a type 2 diabetes patient. This is because dietary modifications are one of the first steps in managing and preventing diabetes.
The Klinio app helps with all of the steps that have helped with type 2 diabetes management:
Change some of the food you eat
Bad carbs impact your blood sugar because they cause a spike in your blood sugar. For people who have diabetes, their bodies cannot handle this. Instead, it's recommended to eat fiber-rich foods such as fruits, veggies, and whole grains.
A study by the American Diabetes Association (AMA) concluded that regularly taking sufficient dietary fiber results in lower complications and deaths in diabetes. It is also advised to avoid saturated fat-containing processed meat and dairy products, as well as sweetened beverages (soda).
However, planning every meal and taking all this information in mind could be tasking. Klinio helps formulate personalized meal plans adapted to your restrictions and personal preferences. The recipes have documented calories, portion sizes, and macronutrients.
Eat a well-balanced meal
Ensure each meal is well-balanced with protein, starch, fruits, vegetables, and fats, all in the right proportion. A diabetes meal plan will help you make more balanced choices. The Klinio app has recipes containing the right combinations of macronutrients. In addition, professional nutritionists curate our meal plans.
Be mindful of the portion size of each meal
The quantity and quality of your meal are equally important. Consuming appropriate portions of food will help you reduce the overall calorie intake per meal. The Klinio app helps by incorporating the plate method into your portion sizing. This strategy will help spread calorie intake over several hours and effectively control your blood sugar.
2. Track Your Blood Sugar Levels
Keeping a glucose control chart is vital in your quest to manage type 2 diabetes. This chart helps monitor your blood sugar values, indicating diabetes management success. It also serves as an alert system for when your blood sugar level rises above the healthy range.
Keeping a glucose control chart is one change you should make immediately after your diagnosis. Your doctor's management decisions depend on it.
A chart of your blood sugar levels also allows you to access the long-term trends in your diabetes management. Research shows that persistently high glucose levels are the cause of diabetes complications. Our interface will provide you with the data over several months so your clinician can make the best decisions for your health.
3. No-Equipment Beginner Workouts
One of the modifiable causes of type 2 diabetes is a sedentary lifestyle. It causes an increased risk of complications. However, exercising allows your muscles to take up the excess sugar in your blood.
According to recent research:
30 min per day of moderate-intensity aerobic activities for five days a week is recommended. These activities could include hiking, brisk walking, and water aerobics.
Alternatively, you can also use 15 min per day of vigorous-intensity aerobic activities for five days a week or an equivalent combination of both. These activities include skipping, football, jogging, and gymnastics.
Klinio allows you to customize the workouts according to your pace, activity level, and ability. The increased physical activity helps stabilize your blood sugar levels and drive your weight loss process.
4. Track Your Diabetes Management Progress
Data analytics is at the heart of improving healthcare. Positive progress helps reinforce your lifestyle modification. This leads to a positive feedback loop that encourages you to do better to achieve more results.
Klinio allows you to have a bird-eye view of your blood sugar levels and weight loss progress over time. It equips you with the ability to evaluate the effectiveness of your diabetes meal plan. Additionally, you can present the information to your doctor when needed.
You save time and effort by tracking your macronutrients and calorie intake, water consumption, physical activity, and much more all in one tool. You can now do away with that bulky diabetes diary.
5. Guidance and Coaching From Highly Trained Diabetes Educators
Understanding the condition is one of the first steps toward effectively managing type 2 diabetes. The correct information allows you to make the best decisions concerning your health.
However, the internet is filled with misinformation and myths about diabetes, which can be detrimental to your care.
For this reason, Klinio has assembled teams of highly trained diabetes educators made up of certified doctors and nutritionists. The app provides you with educational content like this post, which you can leverage to improve your diabetes management.
To Wrap Up
Diabetes management in the 21st century is being revolutionized by technology. Diabetes smartphone apps like Klinio are at the forefront of this status quo change. From blood sugar monitoring, diabetes meal plans, and beginner workouts to guidance and counseling from highly trained personnel. Having the Klinio app installed on your phone is the first step; this post has highlighted the ways to leverage the app to improve your overall health.